Instagram: @caro.lopezcorominas
Website: www.carolinalc.com
1. What's your story? Where are you from?
Hola! My name is Carolina but you can call me Caro. I'm a 28-year-old 2D motion designer-illustrator.
I'm from the Dominican Republic where I grew up and went to undergrad in Advertising. In there, I worked in Ad agencies and as a designer in a program for public education. After working for a few years I realized I wanted to pursue my passion for animation, so I came to the USA to pursuit a Master's in Communication Design (focused in Motion Graphics) at Rochester Institute of Technology. Once I graduated I got an internship in Chicago and fell in love with the city, the food, the people, the neighborhood, etc… After 2 years of full time, I became a freelancer with the help of my coworkers and never looked back.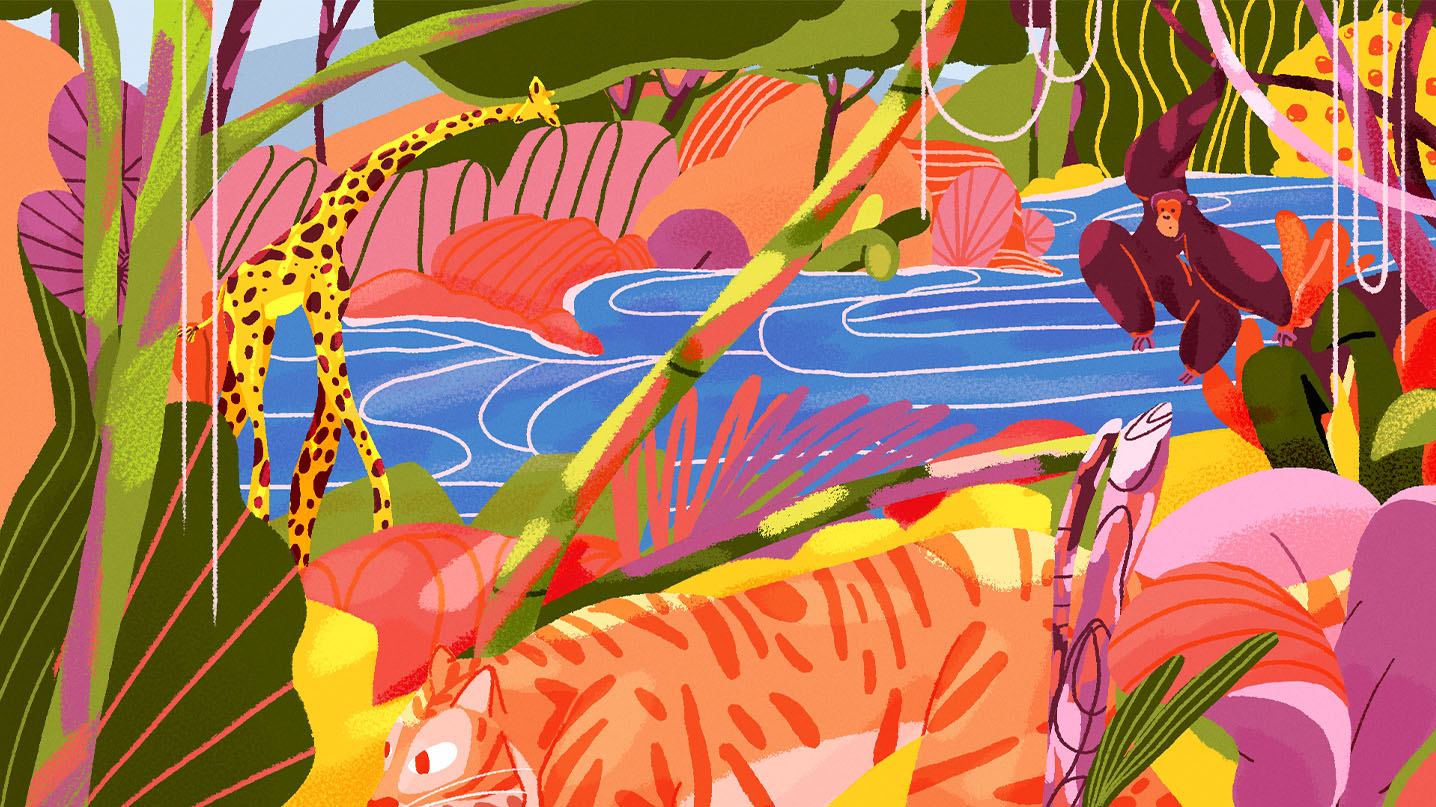 2. Tell us about your aesthetic.
It's hard for me to define my aesthetic, I've heard many times people tell me I have a "style" however I always feel like I'm in the search for that or sometimes I want to tell a story in a completely different way than what I usually do... I guess, if I have to define my style, I always end up using lots of colors and funky poses. Or exaggerating parts of the piece… (say the hands of a character or the petals of a flower…) I think most of it is inspired by the Caribbean and all the colors, personalities, and flavors I grew up with…
3. What is your favourite medium and why?
I'm always trying different mediums, I love picking up new techniques, but I will say the one I enjoy-know the most is digital. I feel like if I have a clear idea in my head I won't rest until I draw it digitally. And then if I'm happy about it I can try it in different mediums…
4. What is your artistic process like?
It varies so much! Usually, when is something for a client I can work faster. I start by finding inspiration, I realized whenever I let my mind rest and just go through moodboards and visual inspirations I get more creative instead of just trying really hard to come up with a brilliant idea at once. Then I get to the story, "what do I want to say? Who am I talking to? How can I say it?" (This is when the common ideas come in and then I try to exaggerate them) And as an animator first, I always think of movement but with illustration, you have that limitation (which is exciting) of "oh ok I need to tell this story with one image" so depending on the project I also think how can I tell the story the quickest, most simple way. Sometimes this process takes me a day and I'm forever grateful to the creative gods and sometimes it takes me a bit longer and my Command+Z keys aren't too happy about it.
5. Who and/or what inspires your work?
Oh! So many artists out there! First of all, I would say my main inspiration is joy. I like to always find something funny or joyful in every situation, even if it's going through the anxiety of wearing gloves, not touching anything, putting a mask to take your dog on a walk, and then go outside and see your neighborhood is packed with people not wearing a mask. waaa! #wearamask

But also, I love the work of Clarice Tudor, Justyna Stasik, Sebastian Curi, Xoana Herrera, Henrique Barone, Tyler Morgan, BlinkMyBrain, Oddfellows, Carbon, Giantant, and sooooo many more! And good vibes!
6. What role does art play in your life? How does it change the way you view the world?
It definitely plays a big role in my life since that's my full-time job. And I've always admired when artists can use their work to sell an idea, or product because at the end of the day what we love is visualizing a concept and the fact we have to add it in a creative way to a product can be very tricky, yet exciting when done right.
Now, art as self-expression also plays a big role in my life. When I was little I used to get sick a lot (asthma) and whenever I couldn't sleep my mom used to encourage me to draw to calm me. It always worked! I think that stayed with me forever. I'm a true believer that art can be therapeutic (of course not as a replacement of a good therapist when you need it) So for me, art calms me, frustrates me (whenever I'm stuck) but it's also inexplicable the feeling you get when you get it just right.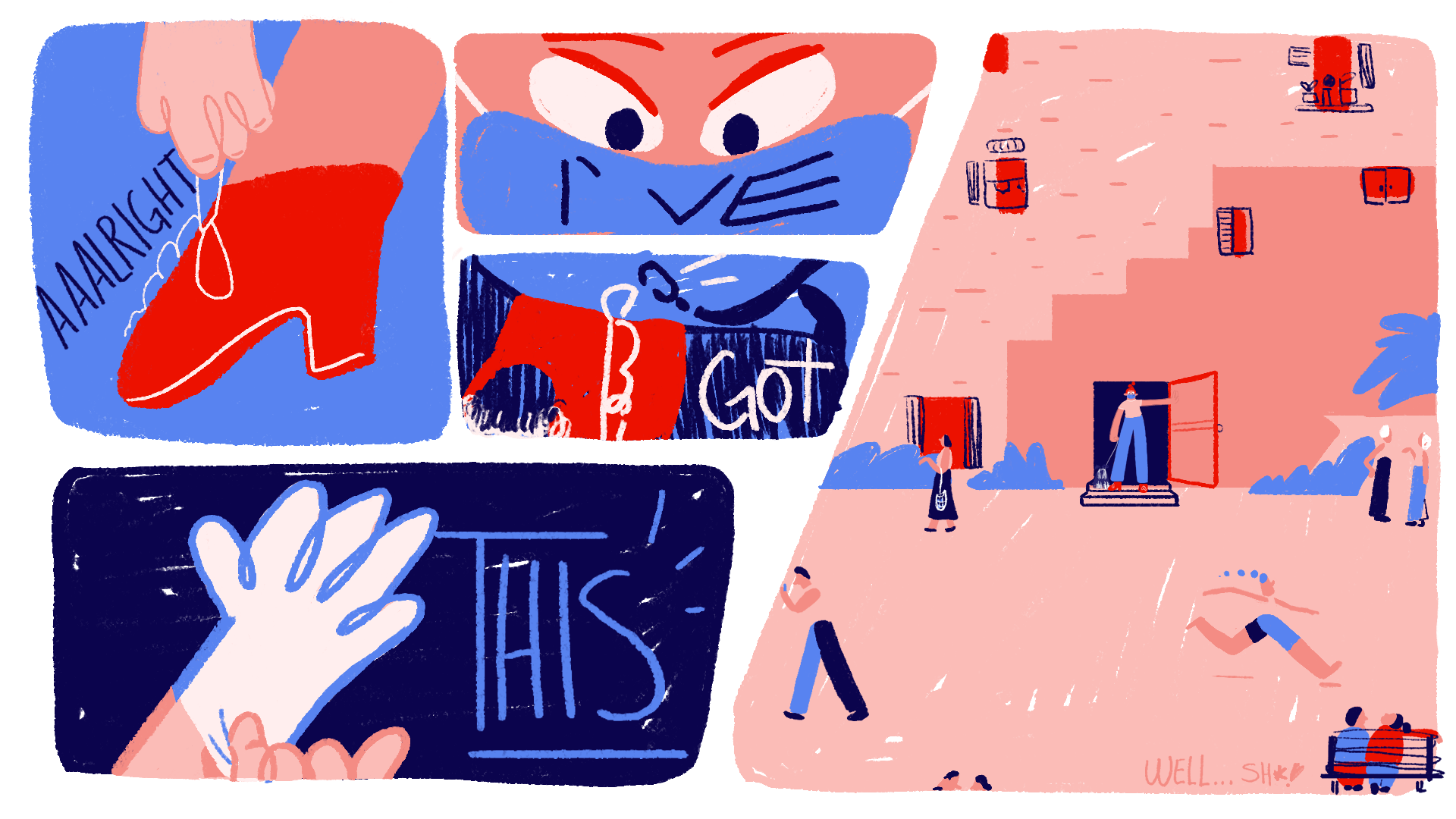 7. Where did you study?
Undergrad: Universidad Iberoamericana, Santo Domingo, Dominican Republic
Grad: Rochester Institute of Technology, Rochester, NY, USA
8. Where do you see yourself in five years?
I would like to keep improving my cel animation skills, to keep getting excited every time a new client or project comes my way. I hope I get to collaborate with more artists by then and would love to paint a mural soon :)
9. What about in ten?
Ha! Well, the same as above… Plus I'd like to have kids and teach children about this career path, I feel like when I was a kid this career was never taught as an option.
10. What do you hope to achieve with your art?
I was listening to Andy Pizza's podcast a few months back and he asked a question that went kinda like this " what do you want people to feel when they see your work?" And at that moment I realized if I can make somebody smile or feel joy with one of my illustrations then I'm good.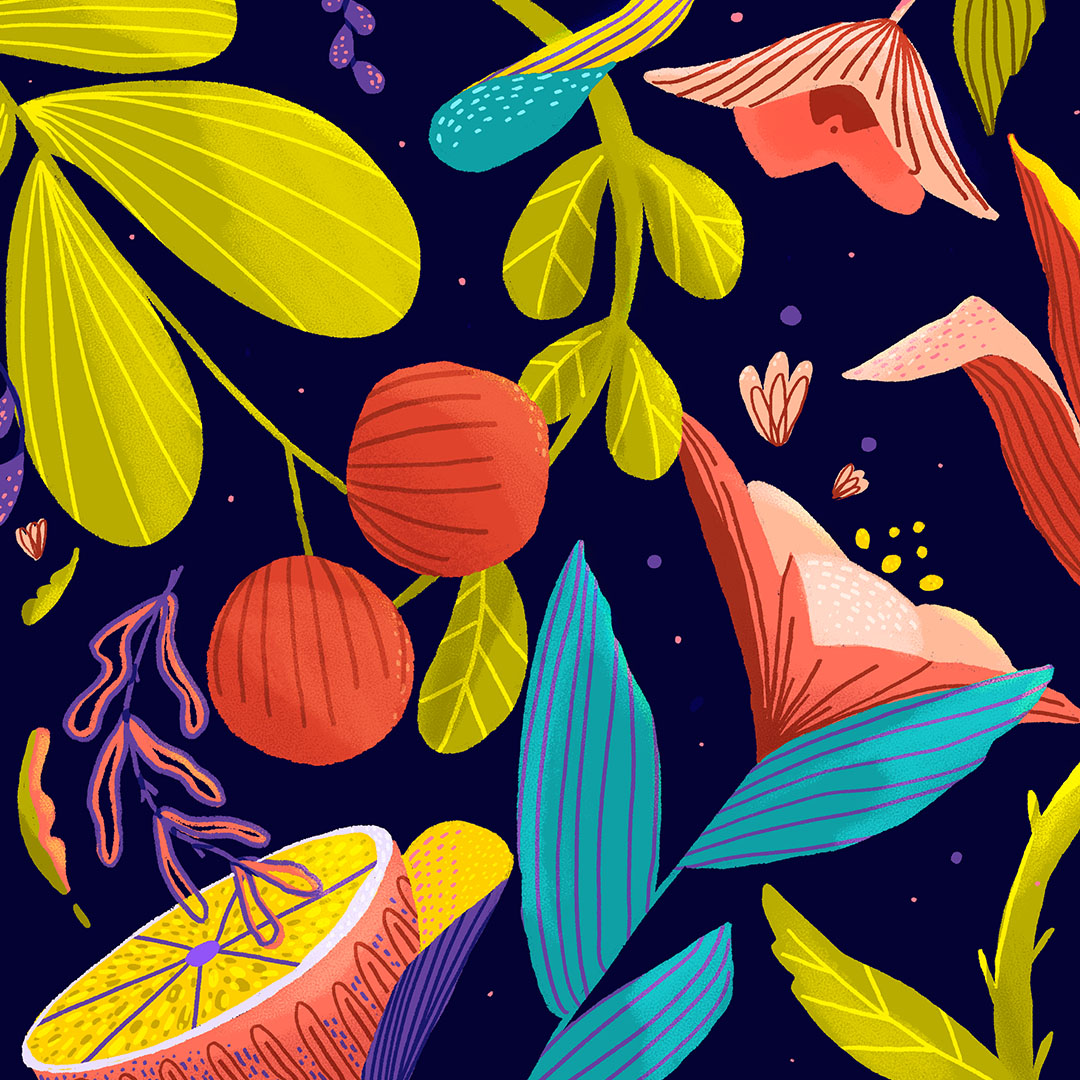 11. Now, tell us a little more about you as a person: what is your favourite food?
TACOS for life!! (Seriously I've got a problem)
12. Favourite book?
Art related: Steal like an artist
Novels: "My grandmother asked me to tell you she is sorry" by Fredrik Backman
The Little Prince by Antoine de Saint-Exupéry
13. Favourite genre of music?
Rock and funk
14. What are your hobbies?
I change hobbies so many times, I love trying different things from ceramics to climbing, quilting, embroidery, screen printing (which I failed terribly), and the latest I've been playing with is Paper cut following Jose Roda's course on Domestkia.org and roller skating
15. If you weren't an artist, what would you be?
I probably would've been an ecologist or a children psychologist but would've taken me a long time to graduate cause I prefer the "practice" over the "theory"