Instagram:
@carolynj
Twitter:
@carolyngavin
Etsy:
www.etsy.com/shop/CarolynGavinShop
Website:
www.ecojot.com
1. What's your story? Where are you from?
I live and work in Canada but I'm originally from South Africa. My family emigrated to Canada 25 years ago.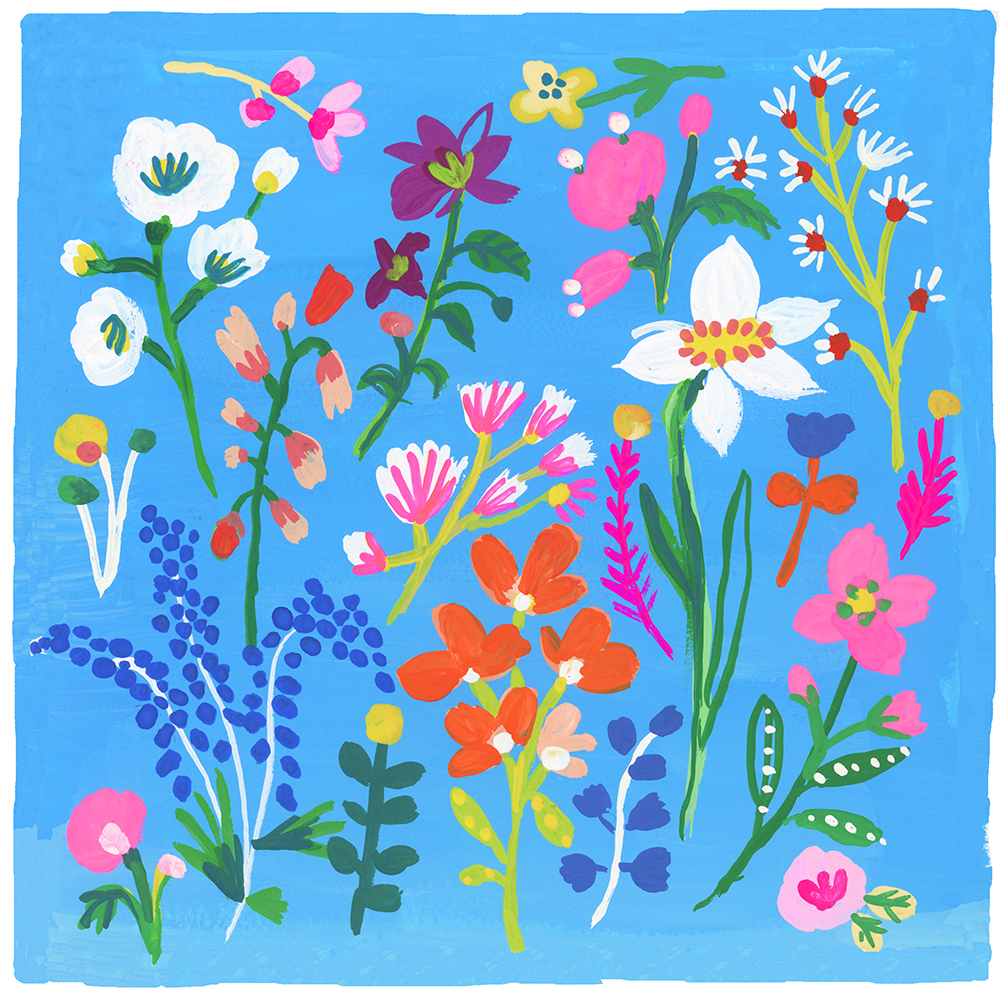 2. Tell us about your aesthetic.
i love colour and pattern. I'm crazy about flowers, birds, plants, animals and nature. Exotic cultures inspire me. I love folk art, textiles from Central America, embroidery, stitching from India - all this gets filtered into my work somehow
3. What is your favourite medium and why?
At the moment its paint - watercolour and gouache.
4. What is your artistic process like?
I sometimes use reference, i draw, i paint in my sketchbook… i make demo videos, so with those I have to paint fast which is a good practice. I find i have to really try and paint everyday to keep up, and keep getting better at what i do. Sometimes i draw my subject matter in light pencil, but most of the time, i just paint and observe. i try different mediums, lately its pen and ink, with watercolour and pigment powder
5. Who and/or what inspires your work?
I love artists like Matisse and Picasso and Odilon Redon for their incredible versatilely, style and colour. i also have a list of current designers who's work i adore.
6. What role does art play in your life? How does it change the way you view the world?
It feeds my soul, it takes me to another place and it feeds my belly too! haha. Its softens the hardness of everyday life and makes it better. There's nothing quite like creating a piece that you love, even though its fleeting the feeling is beautiful.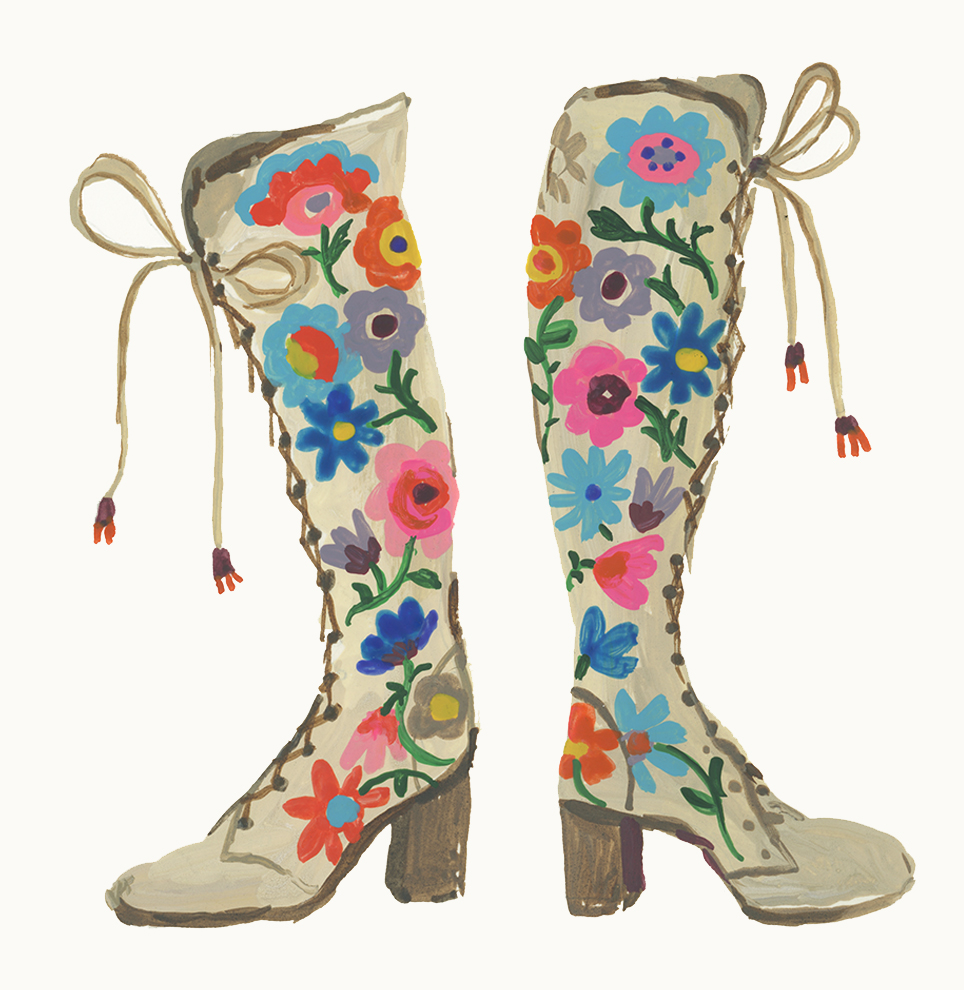 7. Where did you study?
I did a 3 year graphic design course in Johannesburg, South Africa
8. Where do you see yourself in five years? Working in an agency?
In 5 years I will be living in Belize for 6 months out of the year, def not working in an agency!!!
9. What about in ten?
i'll be travelling and painting full time!
10. What do you hope to achieve with your art?
its a never ending learning process but i hope to achieve a sense of peace and fulfilment and hopefully to have been able to inspire people throughout the world to create and follow their painterly dreams.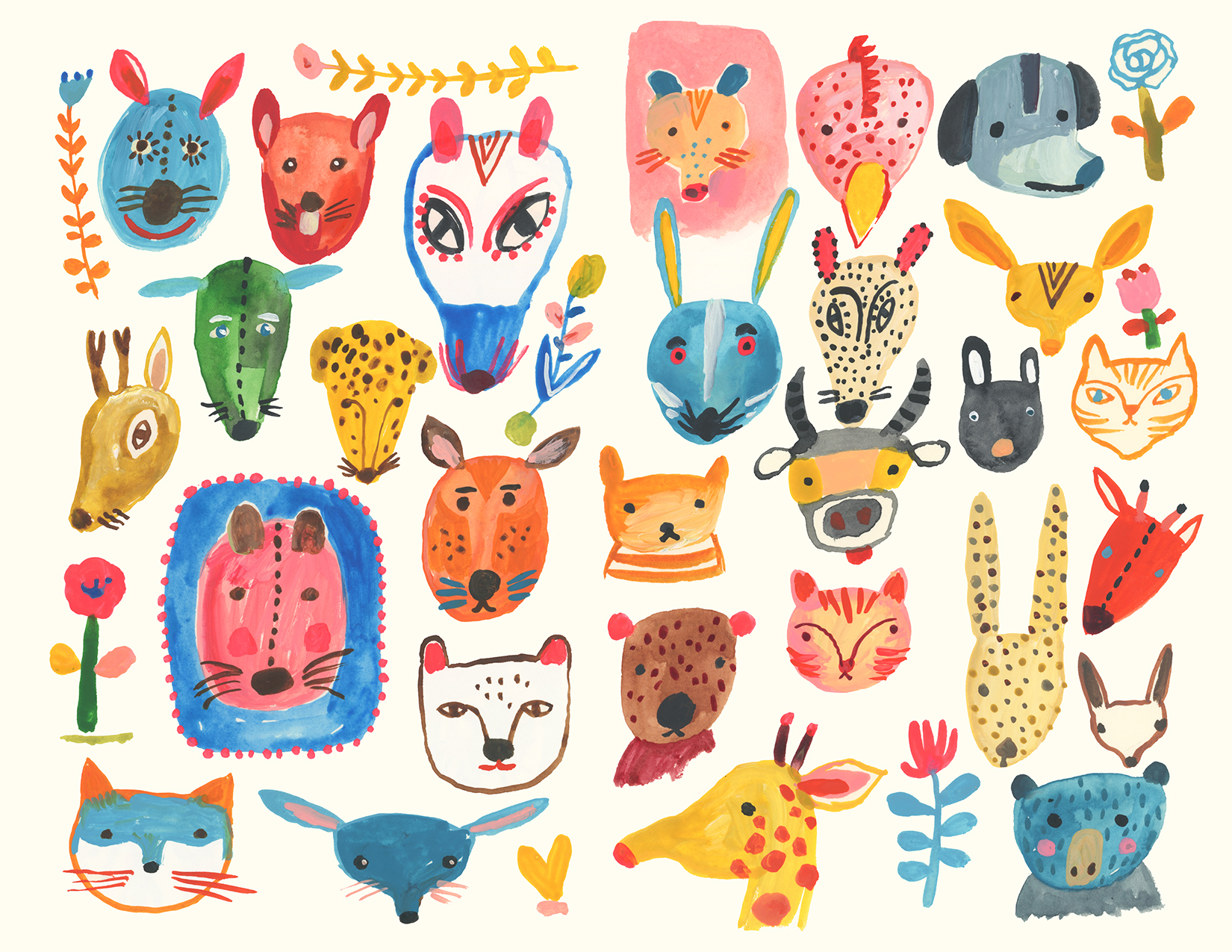 11. Now, tell us a little more about you as a person: what is your favourite food?
Chocolate
12. Favourite book?
gosh thats hard. i loved "Cutting for Stone" by Abraham Verghese and i'm enjoying the series "my brilliant friend" right now by Elena Ferrante
13. Favourite genre of music?
World music
14. What are your hobbies?
biking, gardening, reading, yoga
15. If you weren't an artist, what would you be?
Working with dogs or Elephants