Instagram:
@carolynsuzuki
Website:
www.carolynsuzukigoods.com
1. What's your story? Where are you from?
I'm a proud native Angeleno, born and raised! My parents immigrated to Los Angeles from Japan and met each other here in the 70's. Although in many ways I'm a California girl, I also identify very strongly with my Japanese side. My parents flew me out to Japan almost every summer between the age of 5-14 so I learned a ton about culture & life in general in both busy Shinjuku and Rural Aomori.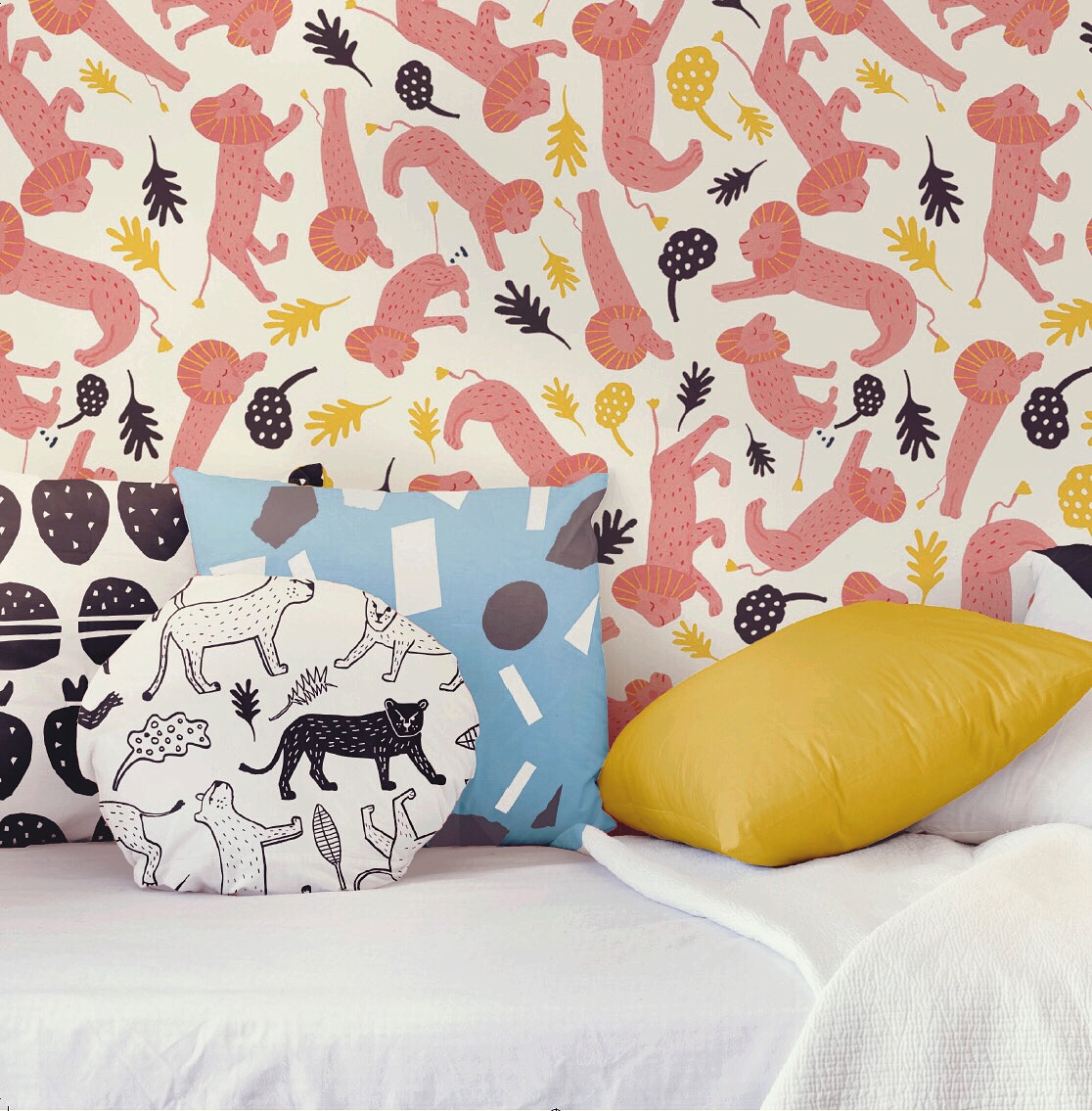 2. Tell us about your aesthetic.
I would say the Japanese minimal philosophy has crept into everything I do, not just my work but how I view the world. I'm always trying to find new ways to keep things efficient and streamlined. That being said when I first started getting paid to make art, I only used the computer (Photoshop and Illustrator) and everything I did had really clear lines, almost no texture and big shapes. I'm at a place now, where I just want to play. I use everything paint, ink, cut outs, pastels, pencils and the computer is where I clean things up or bring ideas together.
3. What is your favourite medium and why?
Right now, it's artist's gouache and it has been for the past few years. I love how it looks when it dries, that smooth eggshell vibe. It just feels so clean but also full of texture and life. It's so tactile and rich, it reminds me of creamy frosting or a rich sauce (I'm food obsessed so these are the analogies that pop in my head)
4. What is your artistic process like?
Like a lot of working artists, I don't have one particular process. I have a busy life with two young kiddos and live in a busy city so the only thing that I can consistently do for my work is to just do something every day. It's not always at the same time or in the same place, or same medium but I try to show up and do something every single day. Even if I don't feel particularly inspired, or feel a little panicked that I've run out of ideas, I still draw something. (I do on occasion give myself a break on weekends - but it's something I love so it doesn't feel like a chore)
5. Who and/or what inspires your work?
This is impossible to condense into a few words! I'm inspired by SO much in my world. What I'm watching, what I'm listening to, what I'm reading, my friends, people I know or don't know on Instagram, my kids, my husband, nature, history, food, culture!
6. What role does art play in your life? How does it change the way you view the world?
I define art as the intention to communicate with one another in a thoughtful way. I don't believe art has to be beautiful or shocking, but I do believe that there is an art form to creating art, if that makes any sense! Cooking, painting, designing a product, gardening, creating and maintaining relationships...all of it requires thoughtfulness and care in order for it to grow. I guess what I'm trying to say is, how I approach my art is also how I approach everything in my life...I would love to see our world flourish through communication and open mindedness.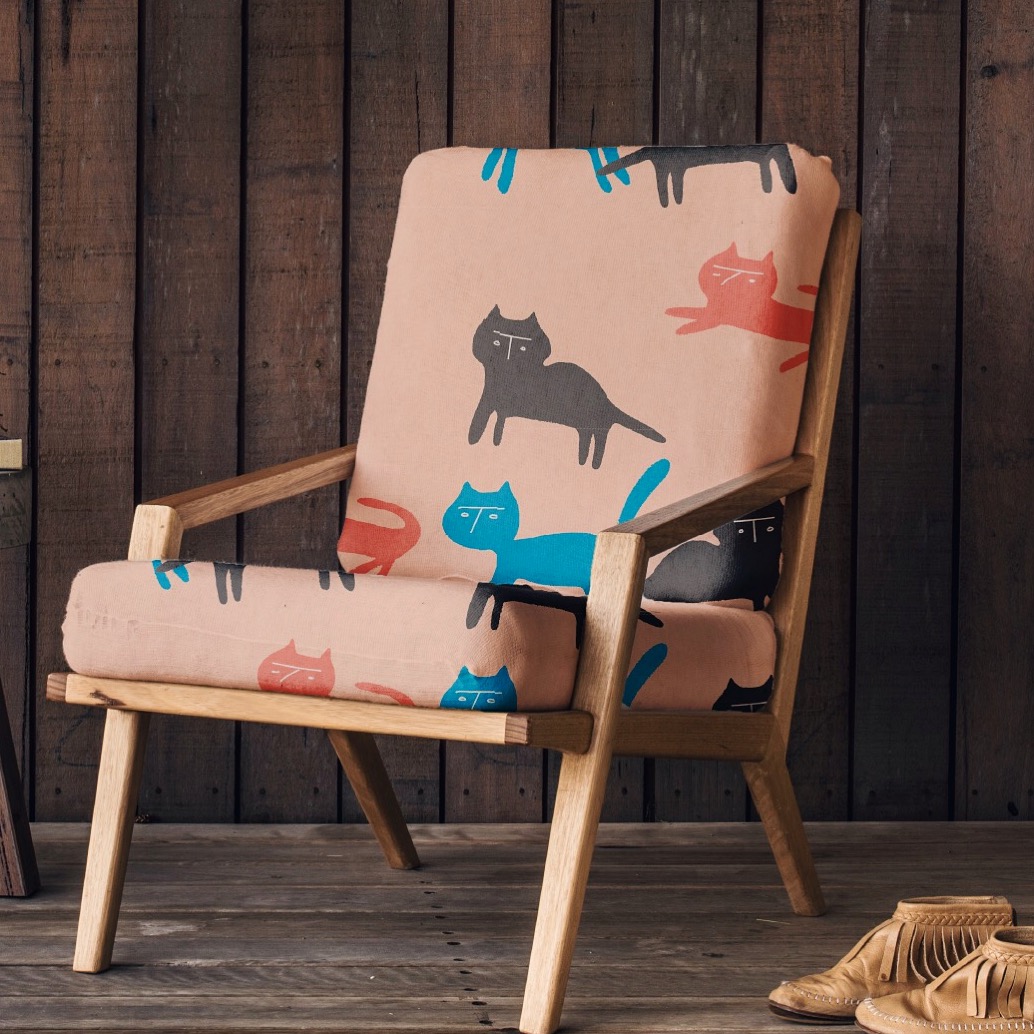 7. Where did you study?
I studied here and there throughout So. California but I ended up getting a BA in Studio Art from Cal State Fullerton. To be honest though, I learned most everything I know from just consuming other forms of art, talking to friends and most importantly YOUTUBE!! Countless tutorials have helped me so much, I've been thinking lately about ways I can give back to that community.
8. Where do you see yourself in five years? Working in an agency?
I love what I'm doing now, I work for myself (I've owned a greeting card line for almost 6 years) so I hope that continues to grow, I have a few different agents in different areas that also help to facilitate new relationships in the world of textiles, products and publishing so I hope that continues to grow too!
9. What about in ten?
From where I'm sitting now, I want to continue what I've got going. 10 Years ago I had a corporate desk job and didn't feel like I was doing what I was meant to, I decided to create a vision board using cutouts from magazines of the life that I wanted and I can say that almost every single thing on that board has come true. I still think about those days and am so grateful to all of the people who have helped me get to where I am today. As for ten years from now, maybe it's time I made a new vision board!
10. What do you hope to achieve with your art?
I hope that I gain enough knowledge so I can use my skillset to help and inspire others That's really all I want.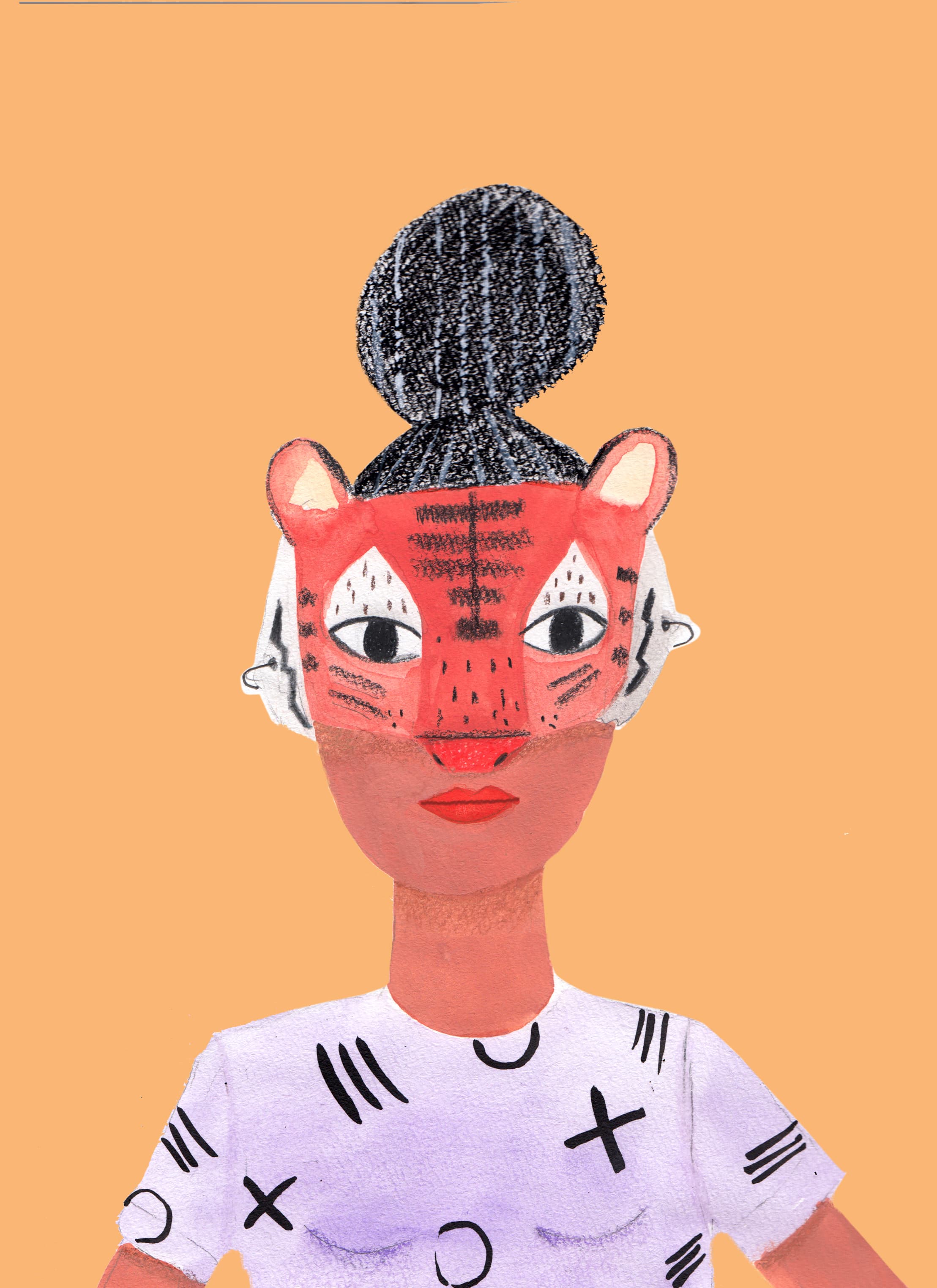 11. Now, tell us a little more about you as a person: what is your favourite food?
I would say Cheese or Eggs they're both so versatile and there is nothing sexier than a perfectly cooked egg.
12. Favourite book?
Fiction wise, I'd say it's Franny and Zooey by JD Salinger. Non-fiction wise, it would be "A Lifetime of Observations On and Off the Court" by John Wooden. 10 Steps to Self Esteem by Dr. David Burns was also life saving for me, he taught me so many things my parents couldn't. If you have trouble with negative self image, this book is so great and completely science & research based.
13. Favourite genre of music?
Again, super difficult to narrow down. I've been revisiting lots of 80's R&B & Hip Hop lately.
14. What are your hobbies?
Cooking, dancing around, swimming anywhere there is water (that isn't too cold), and eating.
15. If you weren't an artist, what would you be?
Probably something in the culinary field, the restaurant hours would not work for me so I would probably have to figure out a way to write cookbooks or have a youtube show about easy Japanese home cooking or something...(can you tell I've thought about this before?)