Instagram:
@carosurreal
Facebook:
www.facebook.com/carosurreal
1. What's your story? Where are you from?
My name is Carolina (aka carosurreal). I was born in Colombia, but have been living abroad for quite a long time. I left my home country to study developmental biology and stayed outside afterwards. I currently live in Paris where I work in scientific research. I started drawing and painting just a couple of years ago. It has been a very fulfilling and happy experience. Now art is an essential part of my daily life, as important as science.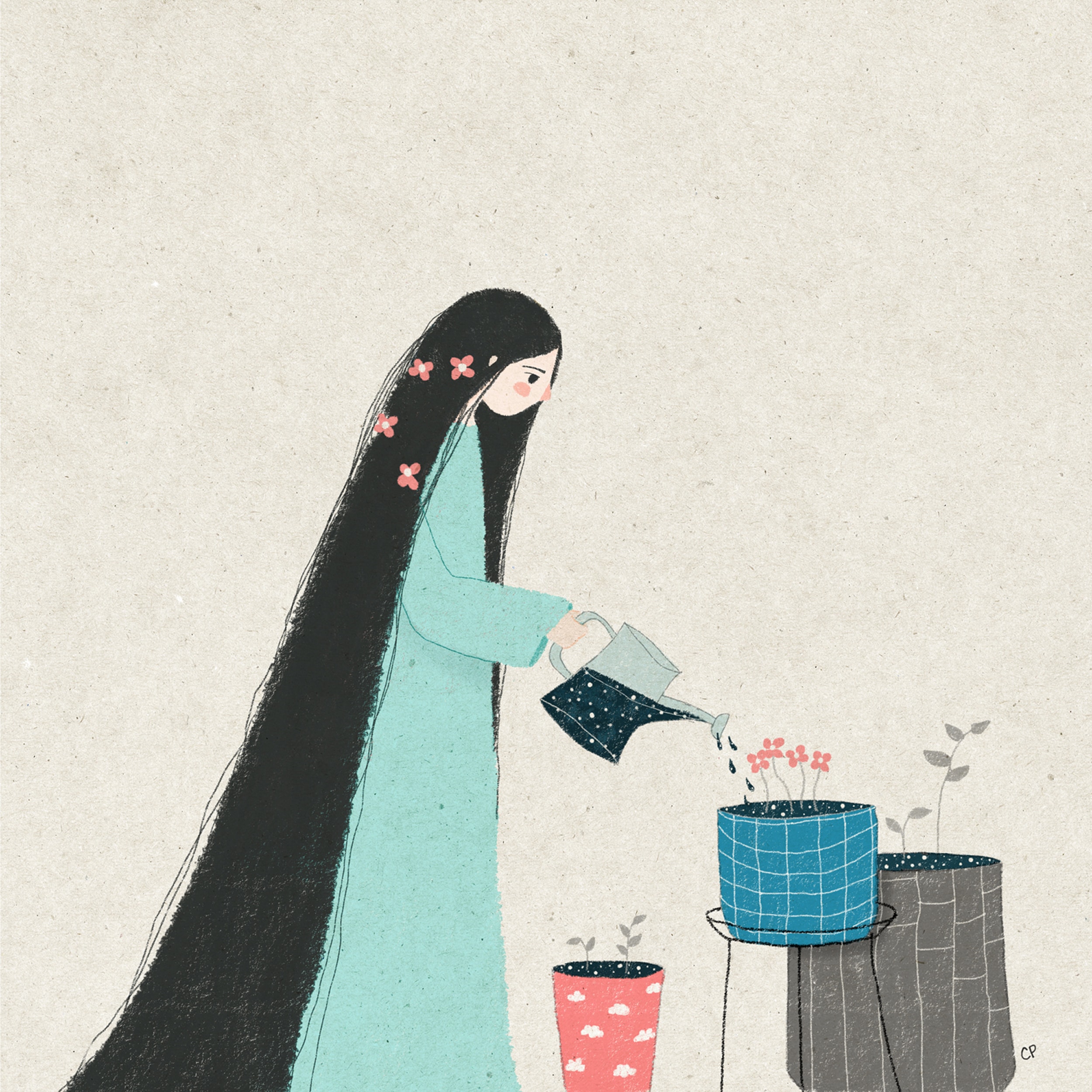 2. Tell us about your aesthetic.
It varies slightly from one day to the next one, and it depends on the medium I'm using. I do have a minimalistic/simplistic style.
3. What is your favourite medium and why?
I mainly use watercolors, markers, and digital drawing. I'm constantly exploring new techniques and styles, and using new materials. My favorite medium right now is watercolors. I love the transparency and texture that you can give to paintings. Most of my illustrations are digital, though.
4. What is your artistic process like?
Lately I work on stories rather than isolated pieces so when I finish a drawing I try to plan what comes next. I've been drawing a couple of characters that already have a life on their own, so they tell me what the next scene is about. I follow their lead.
5. Who and/or what inspires your work?
Right now I am very interested in nature and the mythology around it. I love Japanese mythological creatures, and their equivalent beings in Latinamerican culture. I began to draw about it recently. Yet, my most popular characters are contemplative and melancholic girls. I started drawing them when I moved to Paris. Rain and gray skies have been my inspiration for quite some time.
6. What role does art play in your life? How does it change the way you view the world?
Artists are blessed to be able to use their work as a mean to tell stories, to open eyes, to challenge dogmas and paradigms, to change the world. I'm slowly taking advantage of this opportunity too. Overall, art itself is a completely new way to see the world for me. Art has become my way to communicate with people I don't know, to express my ideas publicly in a fairly clear way (I hope), to leave shyness behind, to give life to beings that were in my mind for long time. It has filled an empty space I didn't know I had.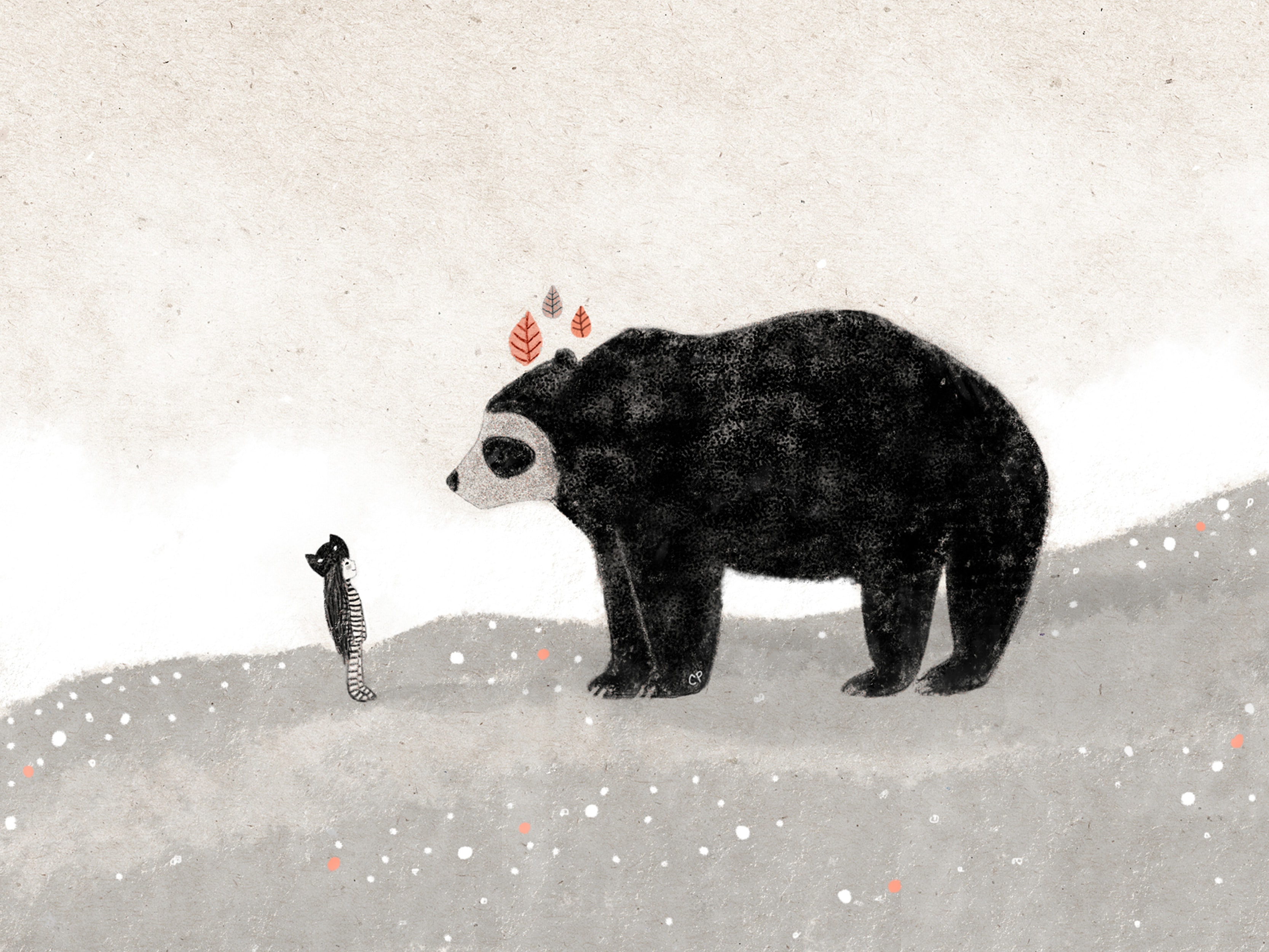 7. Where did you study?
I don't have any academic background in arts. I'm self taught.
8. Where do you see yourself in five years? Working in an agency?
I'd like to keep writing and illustrating my own stories, and hopefully get them published. More importantly, I hope I will keep feeling happy doing it.
9. What about in ten?
I will probably be living in a different country, working in science and learning/making animation. If I could choose right now I would say Japan. People can dream, right?
10. What do you hope to achieve with your art?
I'd like to make people feel part of the story I'm telling and get genuinely excited about it.
11. Now, tell us a little more about you as a person: what is your favourite food?
Japanese udon. All kinds.
12. Favourite book?
Any book by Jose Saramago.
13. Favourite genre of music?
I like so many different genres! From dance punk to progressive metal to nueva trova cubana.
14. What are your hobbies?
Doodling is still my main hobby.
15. If you weren't an artist, what would you be?
I would be a scientist. Oh wait... I actually don't consider myself an artist. It makes me really happy that people think I am one.