Instagram:
@casiegraphics
Twitter:
@casiegraphics
Facebook:
www.facebook.com/casiegraphics
1. What's your story? Where are you from?
My name is Stefanie but I work under the name Casiegraphics. I am an Illustrator and Artist currently residing between Munich and London. Previous to this I lived in Berlin for about six years. My Grandfather was part of the after war informal art movement and I have been really inspired by his art aesthetic and his way of living. Ever since I was a young girl he always encouraged me to create and explore my artistic side. A big recent development in my work has been my discovery of veganism within the last two years. I enjoy incorporating the vegan message and larger environmental issues into my work.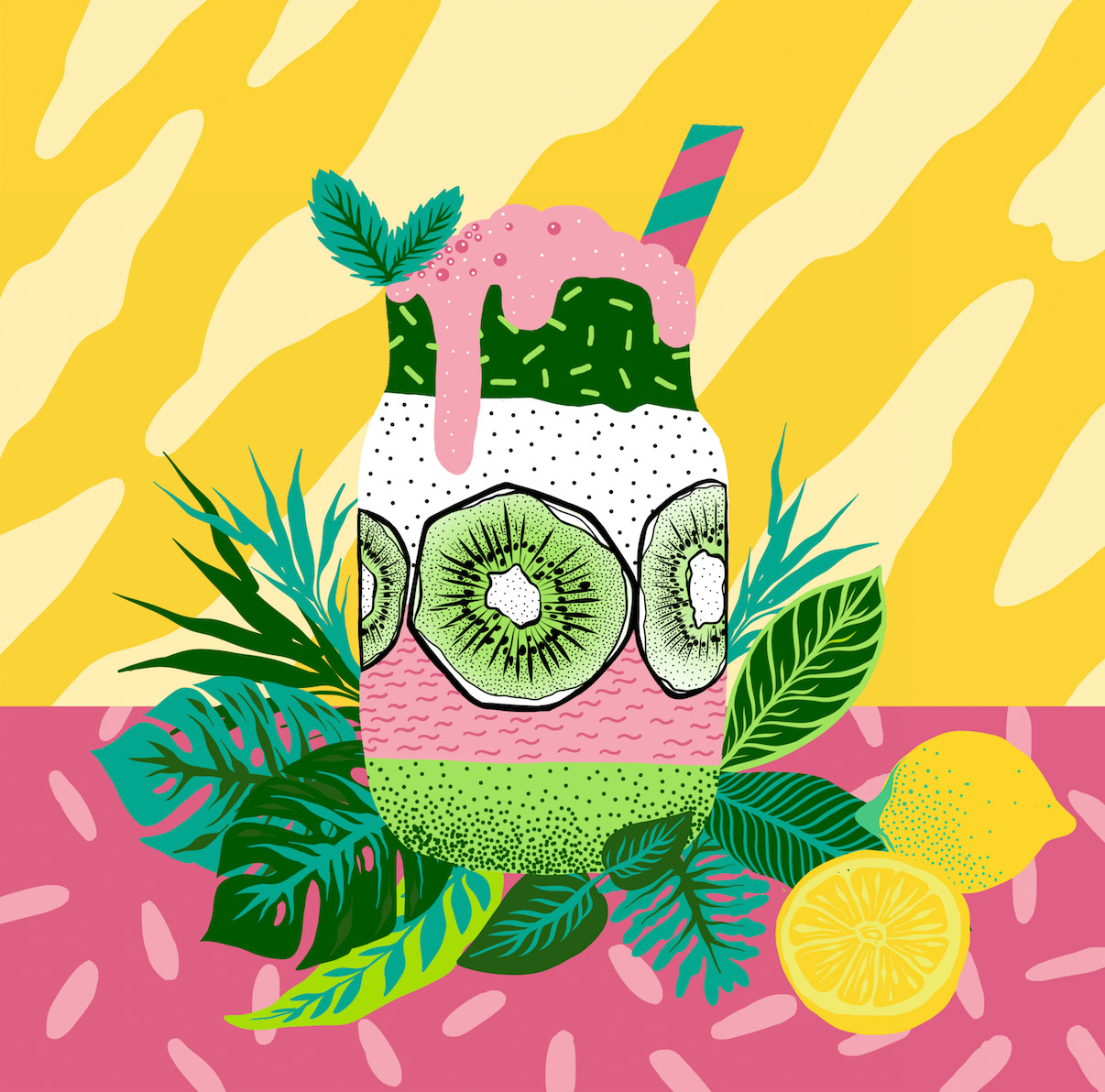 2. Tell us about your aesthetic.
My style is very colourful and bold with juxtaposed pattern and shapes. I enjoy contrasting these with black and white drawings. More recently I have been using a more a limited colour palette to previous years with on average about 6-9 colours per piece.
3. What is your favourite medium and why?
I have two. Acrylic ink and quite conversely my iPad pro and pencil. I love painting with the acrylic paints because they are so opaque and the texture is so smooth to use. Spending time with a paintbrush also keeps me away from the computer screen! However, within the last couple of years, I have created a lot more digital pieces. Getting an iPad Pro has changed my life as now as I can literally throw it in my bag and head to the other side of the world and work from there with ease. I just pop on a plane and create!
4. What is your artistic process like?
First I start with a pencil sketch in my notebook, this is the base of the idea (usually thought up on my travels or by spending time in nature) When creating the sketch I already almost immediately know what the finished illustration will look like. Then begins the research process. I draw inspiration from nature photography to draw my black line illustrations which are done in ink or vector. The inclusion of patterns and shapes and colour is always introduced in Photoshop where I usually complete the piece.
5. Who and/or what inspires your work?
I get inspired by lots of things! nature, the botanical kingdom, greenhouses, travelling, veganism and all types of art. Usually, when I eat clean and am vibrating on a high, positive level I get so many ideas popping in my head from things I have seen on my travels. I also try to meditate daily to bring clarity of mind and expand my consciousness which influences my art and takes it to another level.
6. What role does art play in your life? How does it change the way you view the world?
I cannot imagine my life without art or illustration. If I couldn't do it I would feel very empty. Creating is my life purpose. Colour has always played a pivotal role in my life. Everything is an experience and I find when I create I go to the happy place in my head.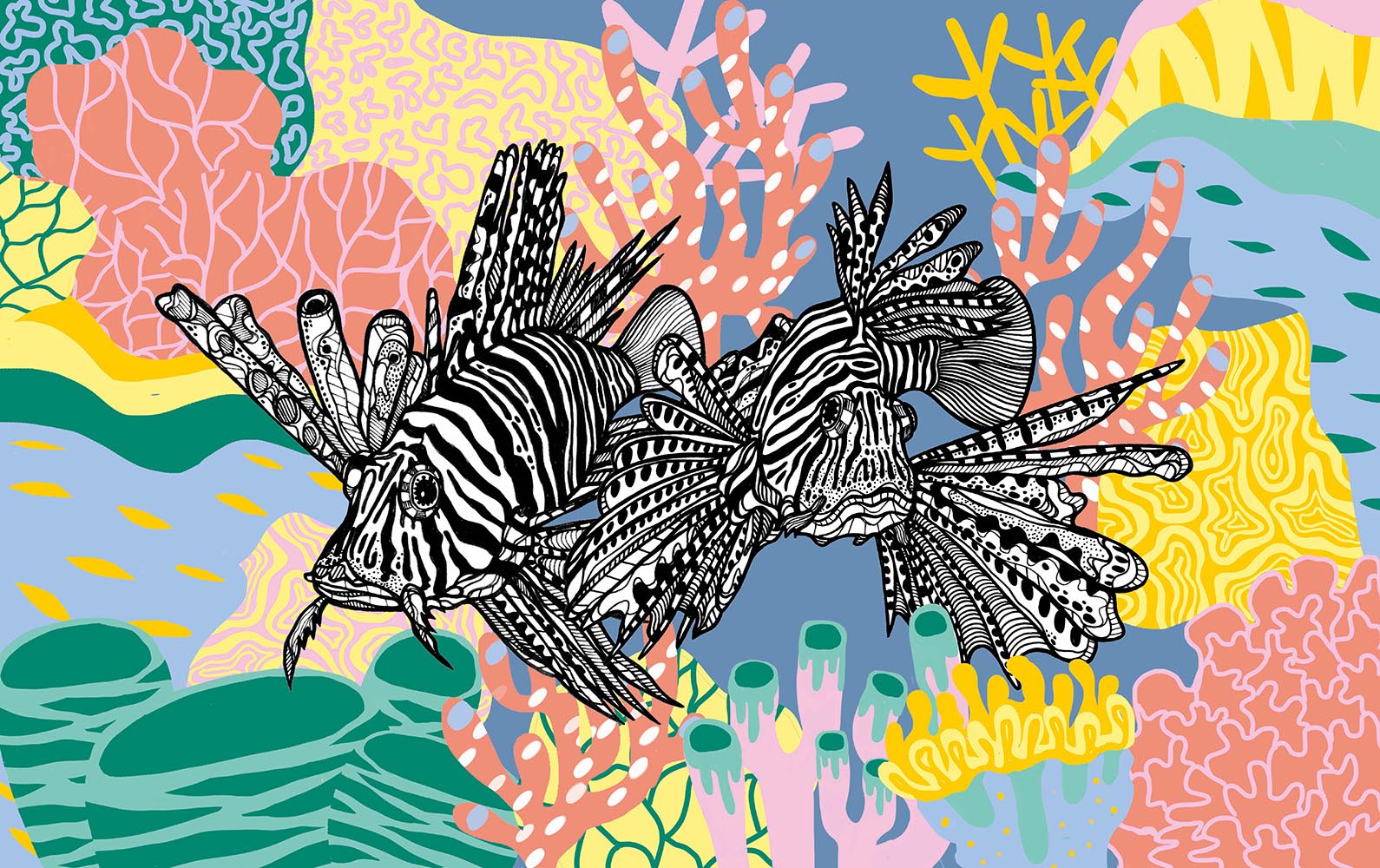 7. Where did you study?
I studied Illustration at the University of Augsburg in Germany and did a year at London College of Communication.
8. Where do you see yourself in five years? Working in an agency?
Defiantly not working in an agency. I see myself travelling the world with my laptop and tablet. I will create my illustrations from a hammock at a sandy beach and go surfing every day. I am very grateful to have this lifestyle and work as a freelance illustrator. My aim is to have more clients all over the world who have an ethical, environmental philosophy.
9. What about in ten?
Maybe doing more paintings and moving backwards to more analogue techniques again. And living in the countryside in a big artist studio.
10. What do you hope to achieve with your art?
I want to create inspiring illustrations that help people to bring back their connection with nature and a more grounded, positive way of living. I want to take something beautiful and create even more beauty and happiness and bring a smile to everyone's face. I want to uplift and raise vibrations with my art.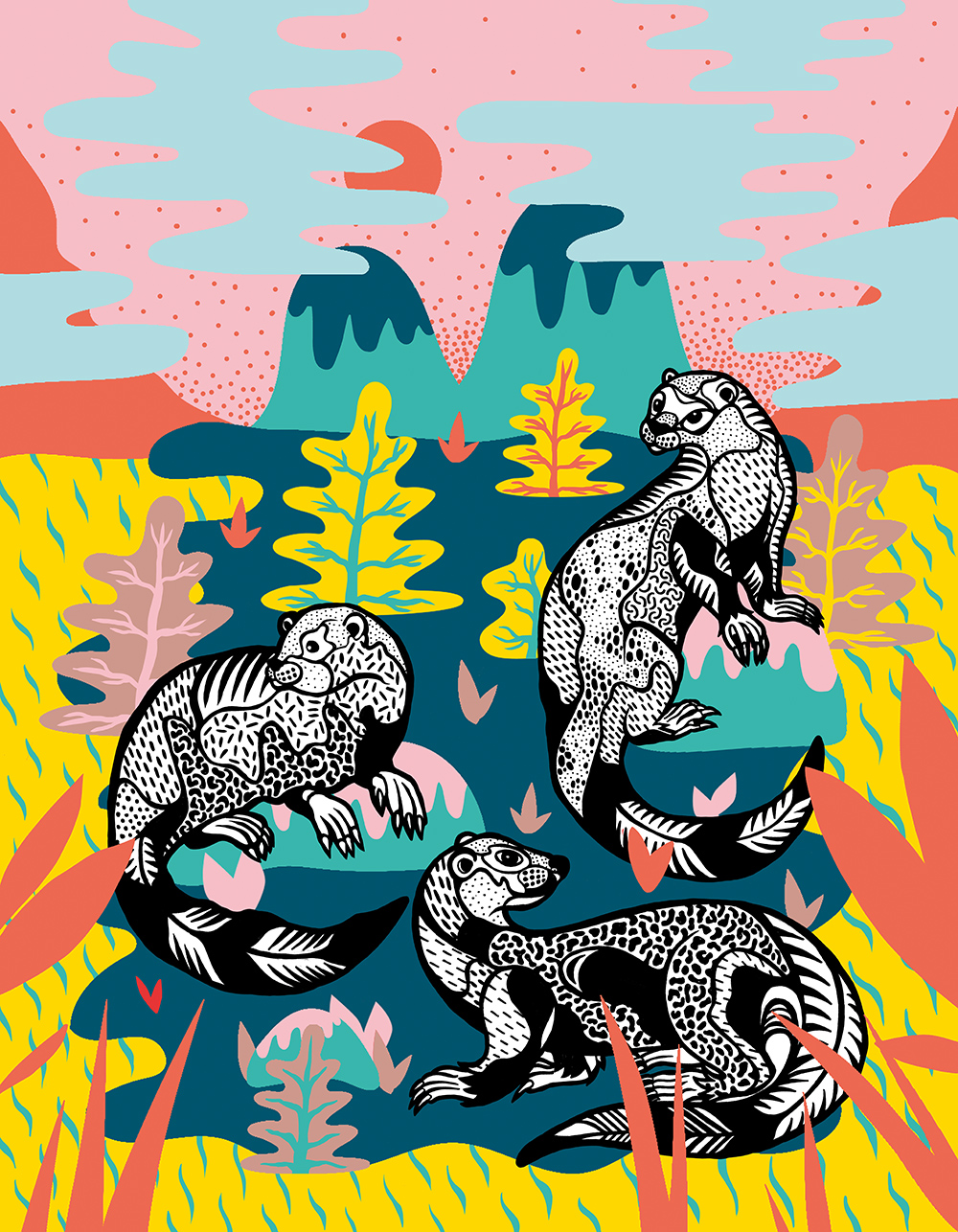 11. Now, tell us a little more about you as a person: what is your favourite food?
I am very passionate about healthy, organic vegan food, I love eating lots of colourful fruit and vegetables. Basically, what I eat I draw and paint! I love devouring new tropical fruits and experiencing new tastes and flavours that I've never had before. I am a big animal lover and couldn't imagine ever eating anything so beautiful.
12. Favourite book?
Haha, I don't read I just look at pictures ( Quote by Andy Warhol )
13. Favourite genre of music?
I like music from the 70´s and 80´s. Old school.
14. What are your hobbies?
I love surfing, stand-up paddling, hiking, skateboarding, snowboarding and skiing.
15. If you weren't an artist, what would you be?
Maybe a vegan chef, animal researcher or nature photographer!