Instagram:
@cassandrafrances
Twitter:
@casswandra
Website:
www.cassandrafrances.com
1. What's your story? Where are you from?
I'm an illustrator and designer living in Portland, Oregon with my husband and our two cats. I grew up outside of Seattle in Renton, Washington, and moved here for school in 2008.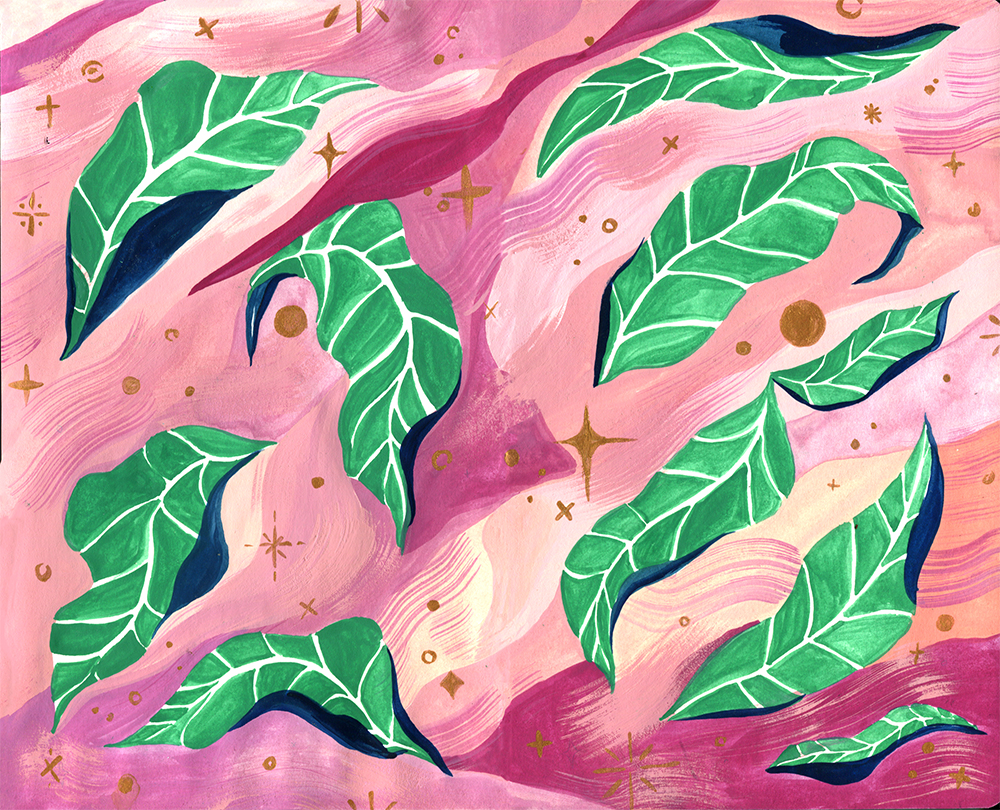 2. Tell us about your aesthetic.
I don't have a very stringent aesthetic. I guess it comes from years of trying to make my way through college and getting a lot of experimenting along the way. Each project defines its own look, but there's always a little part of me in it too. Over the years, I've noticed patterns from the things that inspire me—most often elements of nature, human relationships, and the desire to inject a little more magic into everyday life.
3. What is your favourite medium and why?
I love painting with gouache on watercolor paper. There are just so many options, and it's so immediately satisfying. But I also love my Cintiq, my Faber-Castell markers, and a good old-fashioned pencil.
4. What is your artistic process like?
I always start with a sketch. Beyond that, I think that the process can be a tool for creating a more interesting piece of work, so it often varies. For illustration work, if it's digital, I take the sketch into Photoshop and use the tablet with Kyle's Brushes. If I'm doing everything by hand, I'll transfer the sketch or sometimes try to challenge myself and eyeball it on a fresh piece of paper. It all depends on how tight I want it to be in the end.
5. Who and/or what inspires your work?
Too many to name here… Illustrators like Mary Blair, Carson Ellis, Meg Hunt, Roman Muradov, and Olympia Zagnoli, to name a random few. Design gods like Saul Bass, Paula Scher and James Victore. The thriving and varied art + design scene around Portland. And my Instagram feed is full of talented illustrators from around the world. Elements of everyday life inspire me—my husband, camping trips, thoughts on politics and reflections on quiet moments. Most of all I try to keep making, and for me, that usually means keep drawing.
6. What role does art play in your life? How does it change the way you view the world?
Art helps me process the world. Sometimes it gives me a place to escape to when I need a break, and sometimes it offers the only solution to a difficult issue. To me, art is shorthand for emotional expression and human connectedness. And when it's applied in the right ways, it can literally change the world (see Picasso's painting Guernica, Frederick Douglass' numerous portraits).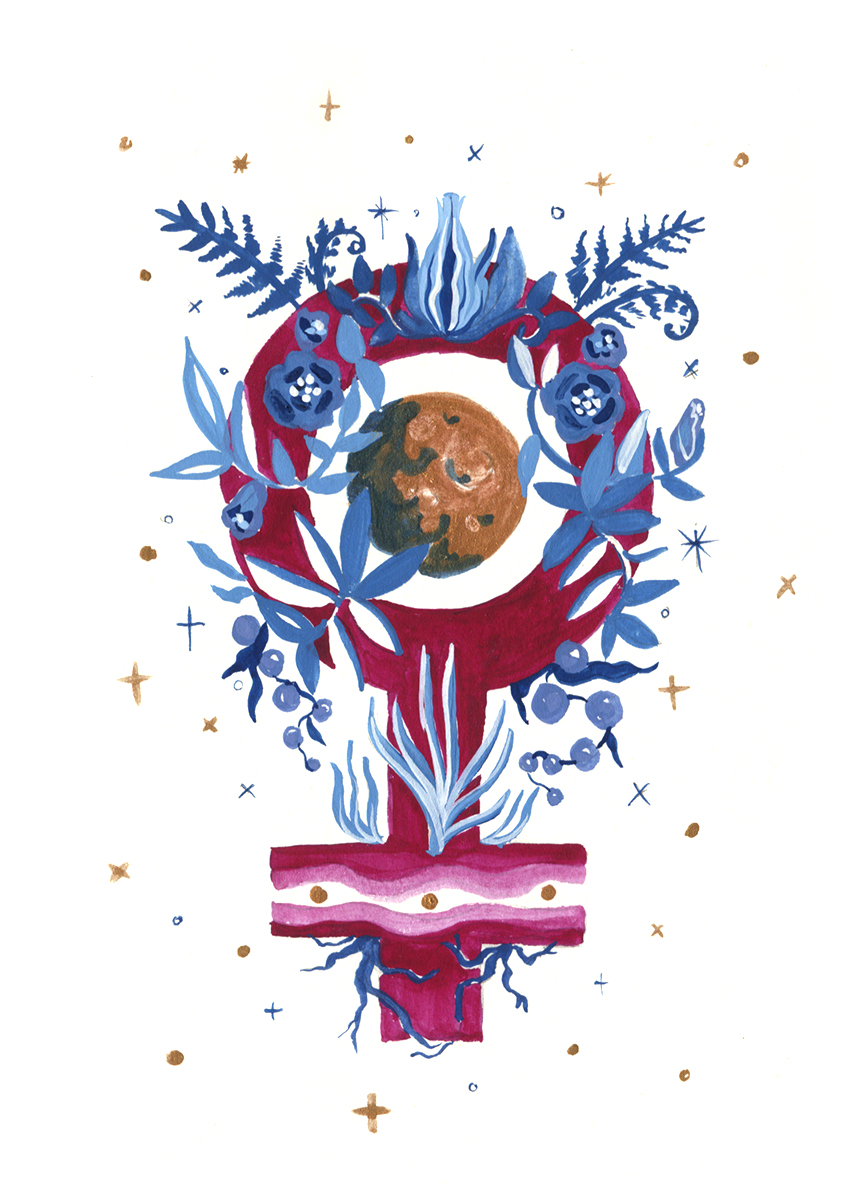 7. Where did you study?
College was a bit of a journey for me, but after time spent at Western Washington University and Pacific Northwest College of the Arts, I finally got my bachelor's at Portland State University in Graphic Design.
8. Where do you see yourself in five years? Working in an agency?
In five years, I want to be living in a hobbit house in the woods making my own children's books and goat cheese.
9. What about in ten?
Probably the same spot. Although I might make different kinds of books and art later. That seems to be a theme in my life.
10. What do you hope to achieve with your art?
To connect people and their experiences. To foster a sense of playfulness, appreciation and understanding. If not that, then at least to make someone smile.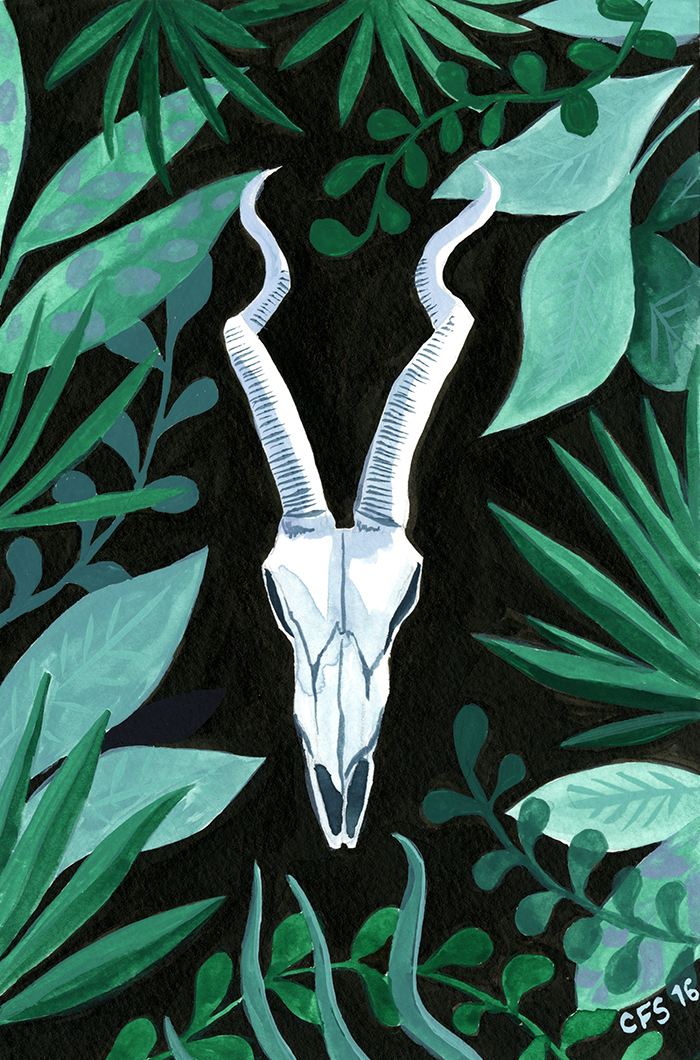 11. Now, tell us a little more about you as a person: what is your favourite food?
Recently I have rediscovered the joy of freshly-baked homemade bread. Fresh from the oven with butter and jam… There's literally nothing better.
12. Favourite book?
I'm mostly thinking of kid's books, like The Hardy Boys, Boxcar Children, and the Tintin series. There was this chapter book I loved called "The Ordinary Princess" which is still something I pull out when I'm having a sick day. I'm sure there are good grown-up books too, though.
13. Favourite genre of music?
Really anything I can sing along to.
14. What are your hobbies?
Cooking, buying too many houseplants, camping, making my cats snuggle when they don't want to.
15. If you weren't an artist, what would you be?
Lost.