Instagram:
@cat_mover
Behance:
www.behance.net/xinmeiliu
Website:
www.catmoverart.net
1. What's your story? Where are you from?
My name is Xinmei Liu. I am from Shanghai. I've secretly wanted to go to art school since I was a teenager. In China, a career in art wasn't exactly considered 'decent' for educated people and may require hard training since an early age. When I was an exchange student in Texas, I found out that being an artist can be just so easy if you are an artist at heart. So I went ahead, applied to and got admitted into Pratt Institute in Brooklyn. After I graduated, I moved back to my hometown Shanghai and started my career as a freelance illustrator (and part-time portfolio tutor).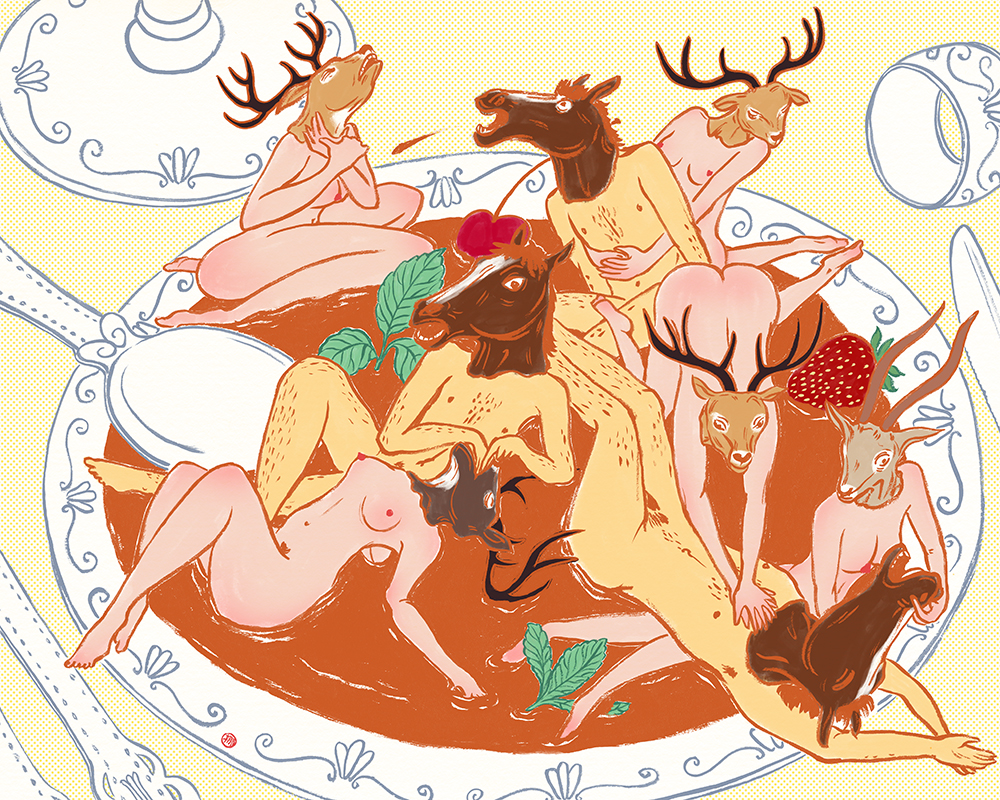 2. Tell us about your aesthetic.
I prefer ornate and lavish to minimalist visual elements. I also appreciate elegant compositions and designs. Finally, add a touch of playfulness and things will be perfect!
3. What is your favourite medium and why?
I work a lot with brush and ink because I love the subtly different marks the brush leaves on paper. But what I enjoy more is the digital process to put all kinds of handmade textures together, which is almost like a collage.
4. What is your artistic process like?
I sketch in pencil. Then I do an ink drawing with brushes and scan it. Sometimes different parts of drawings need to be on separate layers. Sometimes I introduce pencilwork too. Then everything is assembled and colored in a digital file. As the process moves along, I may add other elements such as patterns painted in watercolor or textures scanned from paper samples I own.
5. Who and/or what inspires your work?
Cultures, literature, history and animals (cats, and bunnies recently). For a long time my hometown Shanghai has been my biggest inspiration.
6. What role does art play in your life? How does it change the way you view the world?
I feel I am the kind of person that need to create things just to survive. I am shy and can get uncomfortable talking to people. Art is how I communicate with the world.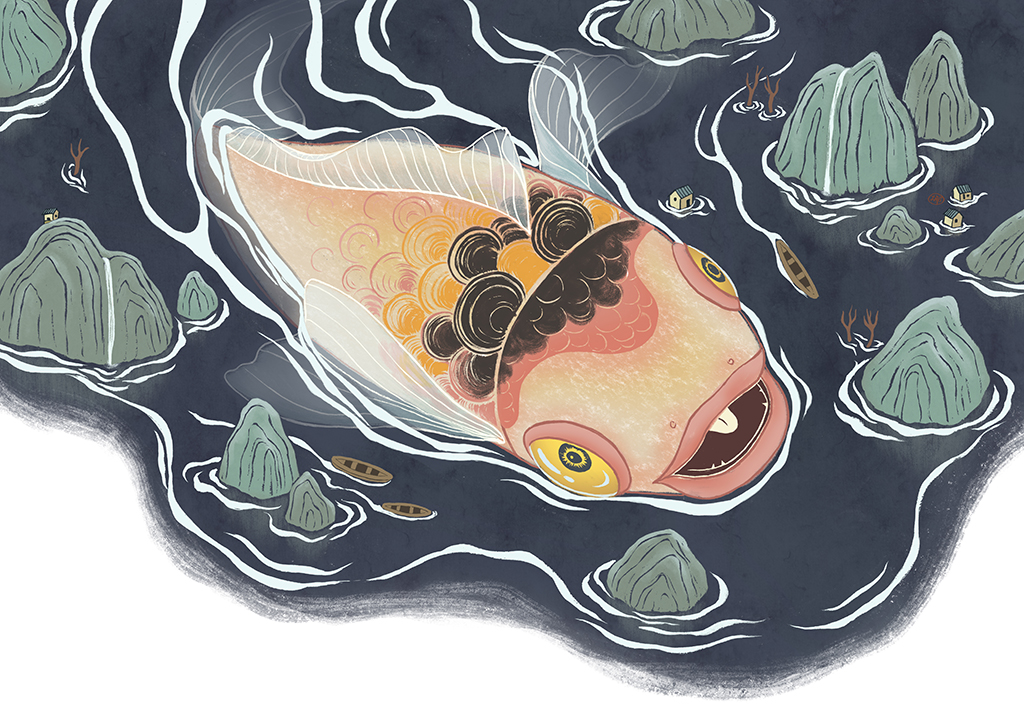 7. Where did you study?
I studied illustration at Pratt Institute in Brooklyn. But I learn new things every day everywhere.
8. Where do you see yourself in five years? Working in an agency?
I have actually never thought about that. I don't know where I see myself tomorrow. I like letting life make its own turns, and I just keep creating stuff. Maybe in five years I'll be a bartender?
9. What about in ten?
Maybe in ten years I'll be a bar owner.
10. What do you hope to achieve with your art?
Best case scenario, my art changes somebody's life. But artists are not doctors. So I will try my best to let my art bring something positive to the world, even if it's just funny and makes people laugh.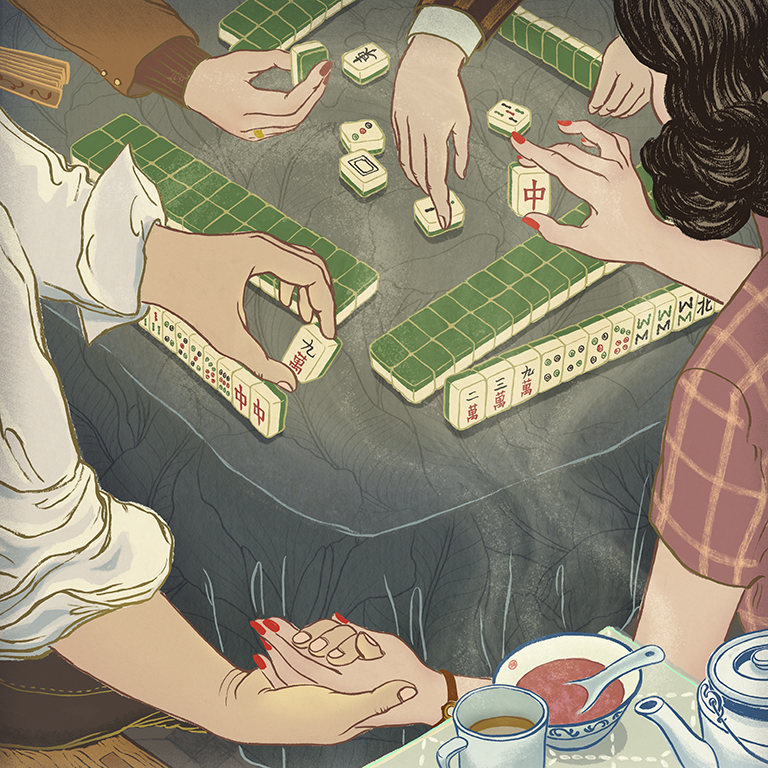 11. Now, tell us a little more about you as a person: what is your favourite food?
Well it changes from time to time. Now it's avocado.
12. Favourite book?
I enjoy a lot of books. I would say my favourite has been 'The Song of Everlasting Sorrow' by Chinese author Wang Anyi, as I created a whole thesis project based on it when I was in art school.
13. Favourite genre of music?
This is a tough question…I don't categorize the music I listen to and I like a bit of everything. Alternative rock and playful folk songs are among my favourites.
14. What are your hobbies?
I like making things by hand and I like paper. So I enjoy bookbinding and making paper dolls.
15. If you weren't an artist, what would you be?
Maybe a journalist. I feel journalism is a profession that can actually make a change to the world. But bartending sounds good too.