Instagram:
@cecile.gariepy
Facebook:
www.facebook.com/cecile.gariepy
Website:
www.cecile-gariepy.format.com
1. What's your story? Where are you from?
My name is Cecile Gariepy and I was born and raised in Montreal, Canada. I am a commercial and TV director and most recently illustrator. I lived in Paris for a while but I came back to Montreal to grow carrots in my backyard and walk my dog Marjo.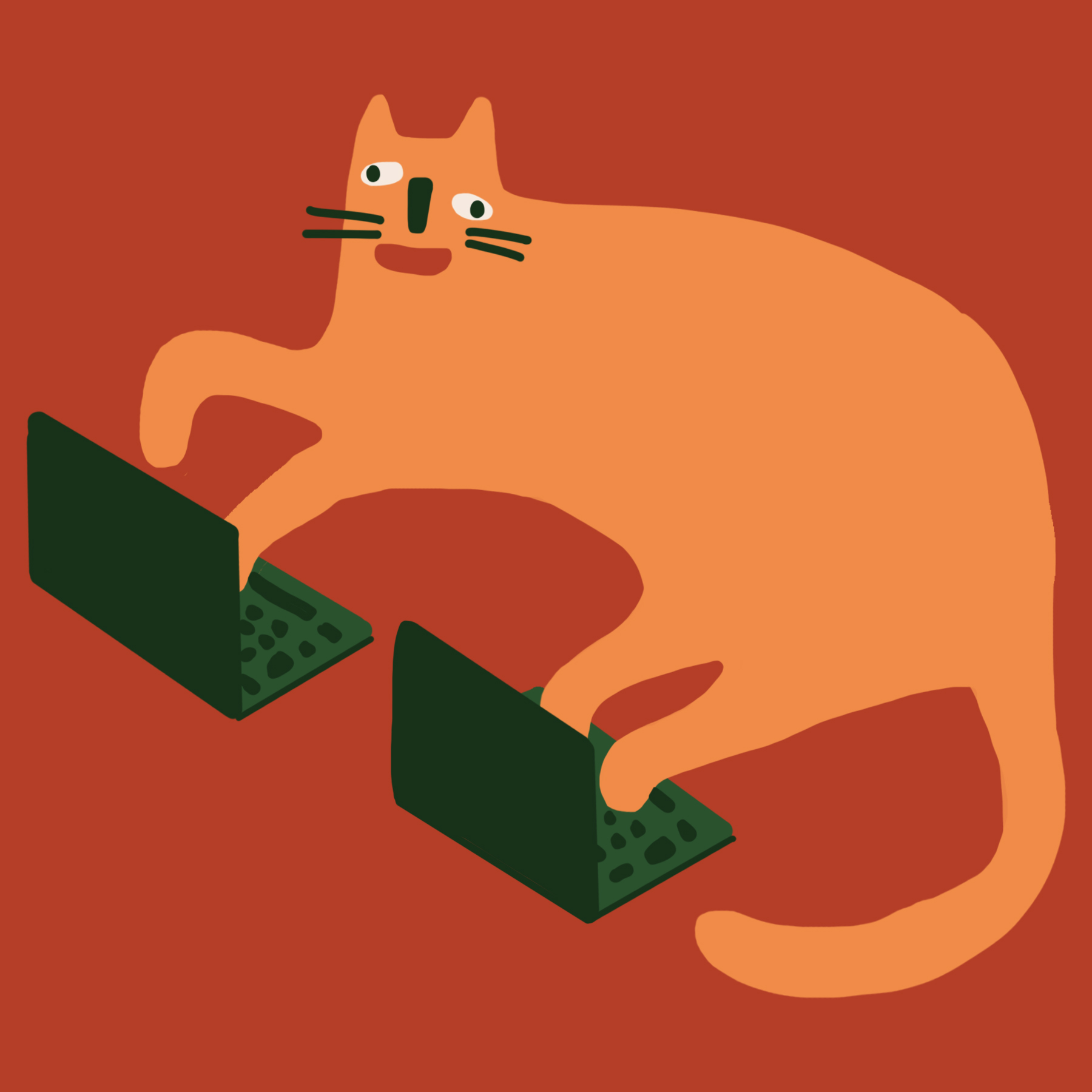 2. Tell us about your aesthetic.
I love weird and flat shapes, bright colours, playful and out of proportion characters. I basically follow the same aesthetic than when I was 5 years old.
3. What is your favourite medium and why?
My work is mostly digital, as it's the most effective way to work for me. I do have a soft spot for Poska pens.
4. What is your artistic process like?
I draw everyday, it's as much as a routine than my morning coffee. I tend to have a written idea before sketching anything. It actually takes me way longer thinking about the drawing than doing it.
5. Who and/or what inspires your work?
People, in general. Also, people that knows how to do stuff I'll never be able to do.
6. What role does art play in your life? How does it change the way you view the world?
Art challenges me like nothing else. I see it in pretty much everything, from food to relationships to funny faces.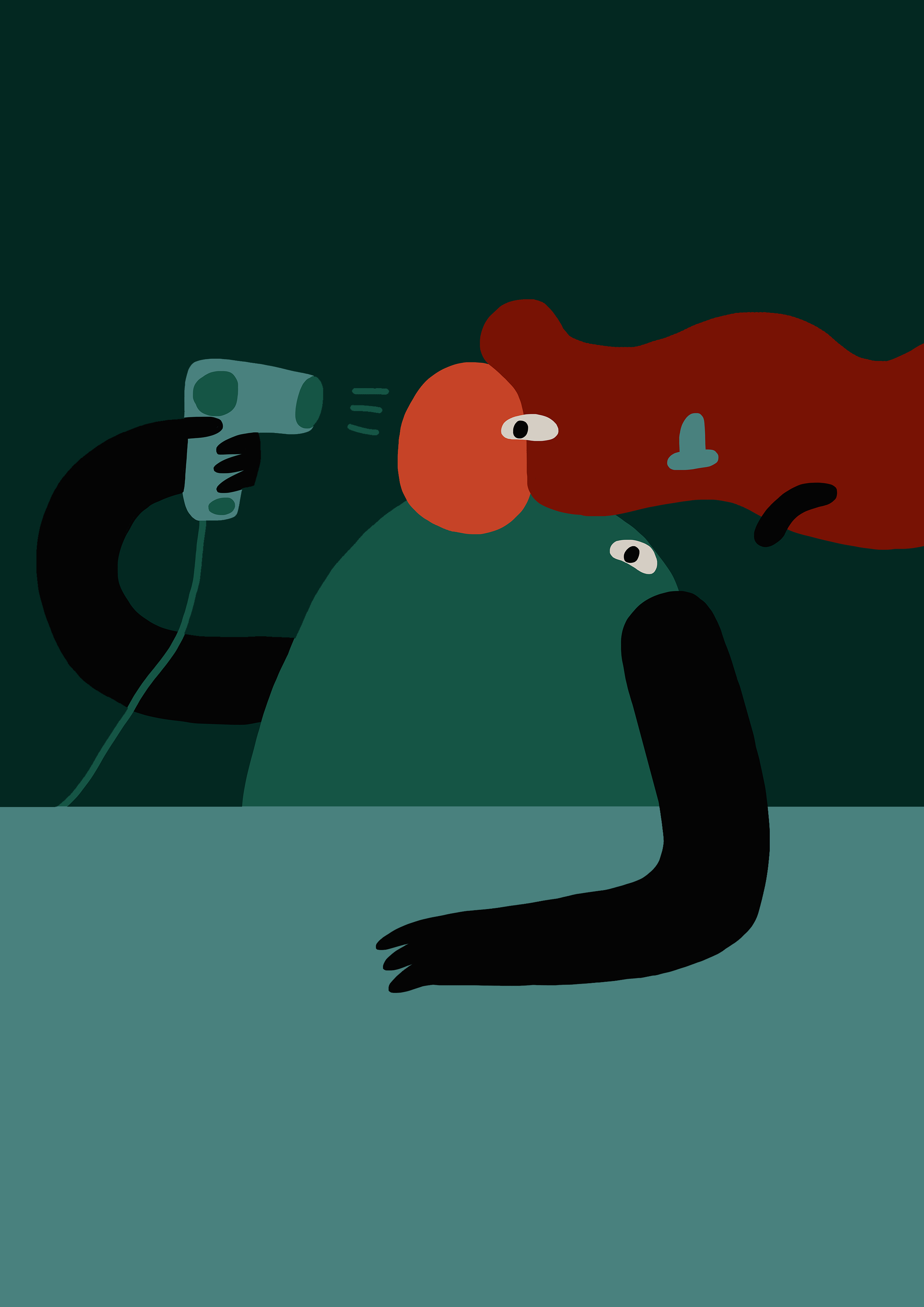 7. Where did you study?
I studied film production at Mel Hoppenheim school of cinema in Montreal, then did my masters degree in Paris in cinema aesthetics. Clearly, being an illustrator wasn't part of the original plan!
8. Where do you see yourself in five years? Working in an agency?
Right now I feel I am very lucky to be able to live from my illustration work. Crossing fingers it will be the same in five years. Could not wish for more!
9. What about in ten?
Let's first think about what's for dinner tonight.
10. What do you hope to achieve with your art?
I like to think about it as food for thought. I really hope it can bring others some joy and that it keeps making me happy.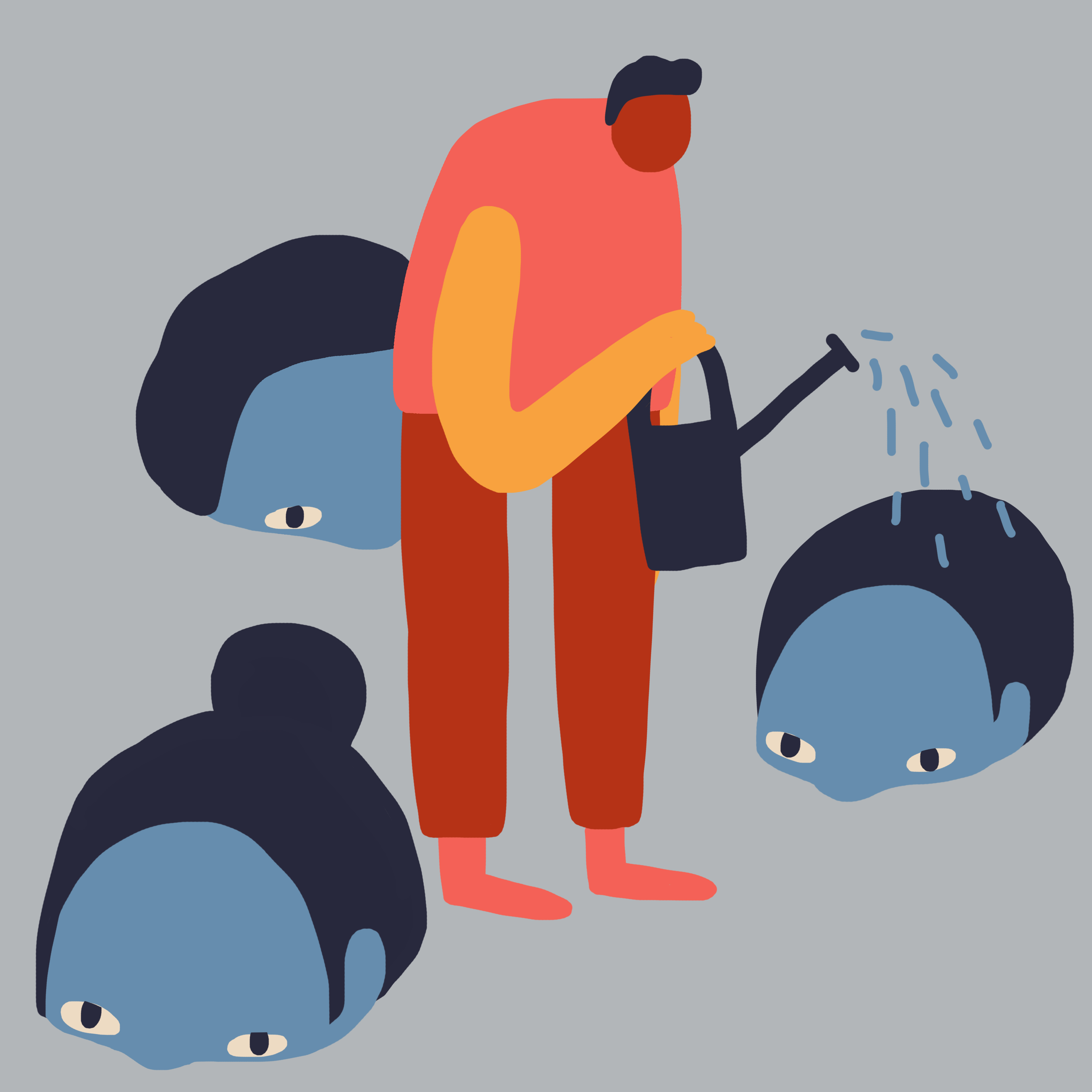 11. Now, tell us a little more about you as a person: what is your favourite food?
Bring me everything, especially if there is chocolate on it.
12. Favourite book?
Nuit d'orage from Quebec illustrator and filmmaker Michèle Lemieux.
13. Favourite genre of music?
I do listen to different styles of music but I'd say hip-hop is a trusty friend.
14. What are your hobbies?
Gardening, cooking, drinking wine, reading. This gets even better when it involves other humans.
15. If you weren't an artist, what would you be?
Probably sad.