Instagram:
@cedferrer
Website:
www.cedrikferrer.com
1. What's your story? Where are you from?
I moved to the Bay Area 14 years ago from the Philippines when I was 19 years old. My dad was living here, so he took me here to create a new life for me. As I moved out and he retired back home, I got to be independent and learned to make myself here both as a Filipino immigrant and as a creative professional.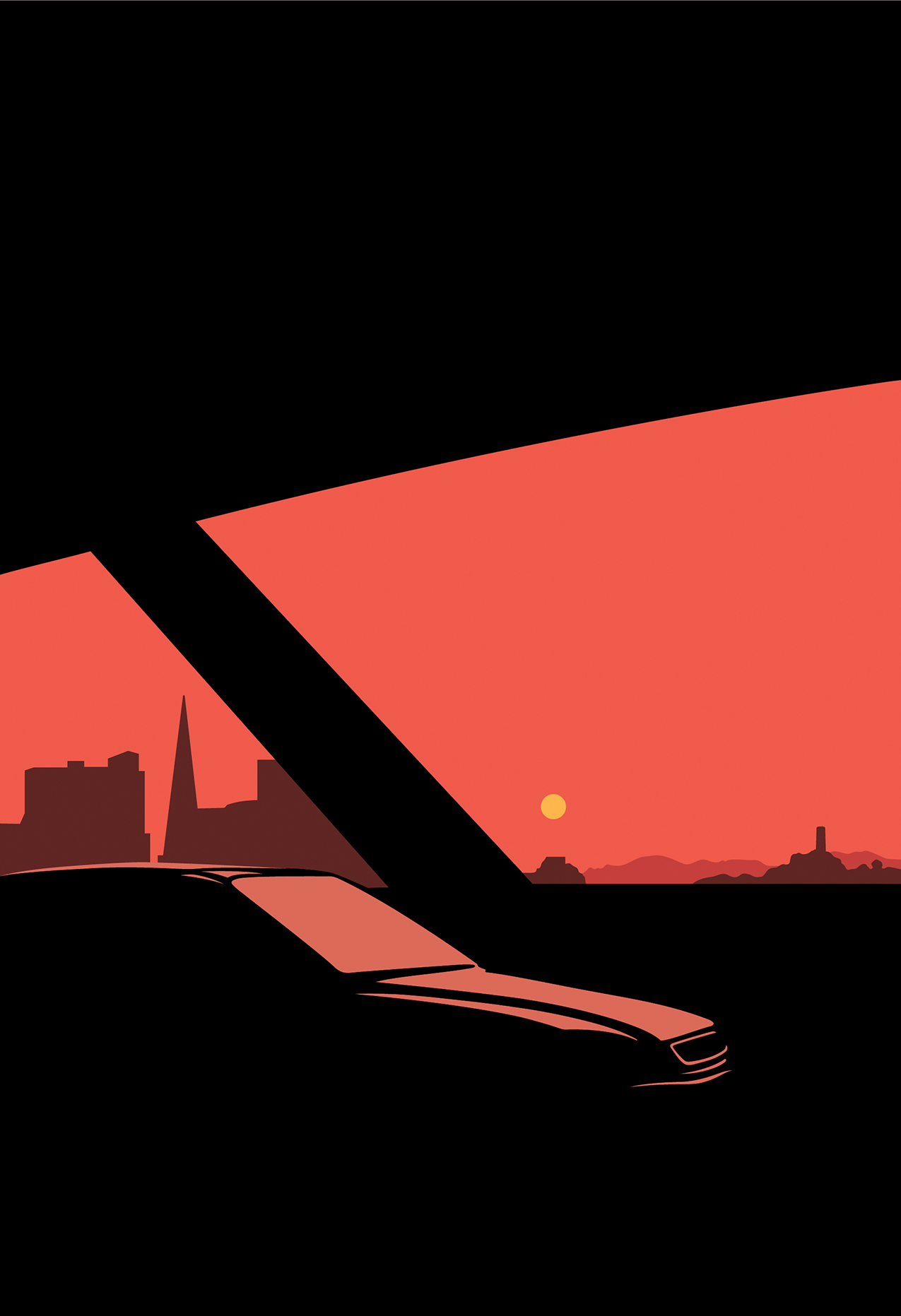 2. Tell us about your aesthetic.
I have always appreciated simplicity with meaningful ideas, so I mostly try to design and illustrate by exploring and having fun with creative solutions with abstract and minimal executions.
3. What is your favourite medium and why?
Pencil on paper, as it is where ideas could flow freely, or when I make personal and imperfect sketches.
4. What is your artistic process like?
For the most part with my graphic design job or personal illustrations, I start with pencil sketches or photography; sometimes both. Starting with very messy beginnings, whether they are rough sketches, vector drawings, or hundreds of photographs. With my illustrations, I love to photograph all the time and I play with cropping and compositions. I then use them as references to my digital illustrations.
5. Who and/or what inspires your work?
In design, I used to play Japanese video games when I was a teenager and I've developed a fondness for Japanese minimalism. I applied it at the beginning of my design education, learning about Tadao Ando and Naoto Fukasawa. I mostly did black and white or gray colors, and I explored negative spaces in designs. As I gain more experience and worked on more projects, I've used more colors and explored incorporating different mediums in my designs. I've been influenced by many great artists, designers, and movements... from modernist and postmodern designs like Paul Rand, Saul Bass, and Paula Scher's logos, Sagmeister's experimental typography and materials, Swiss Style designs, abstract and cubist art, the 50s-70s posters, etc. As I did more professional work that required illustrated support, I've grown a fondness of digital illustrations. I got to apply the same fundamentals, simplicity and abstraction of logos to them. I've always admired vintage travel posters, and I discovered artists who make them in a modern execution like Michael Schwab's poster designs and Malika Favre's striking use of negative space. They are the artists that inspired me greatly in pursuing personal digital illustrations, especially for my San Francisco series.
6. What role does art play in your life? How does it change the way you view the world?
I think art plays a very important role in my life by helping me express my experiences, thoughts, and voice. People have different individual ways of expression from writing, singing, or dancing, and I resonate more with a visual expression whether that's drawing, designing, painting, sculpting, or photographing. Everyone has their own story to tell, and I can tell my own through art and design.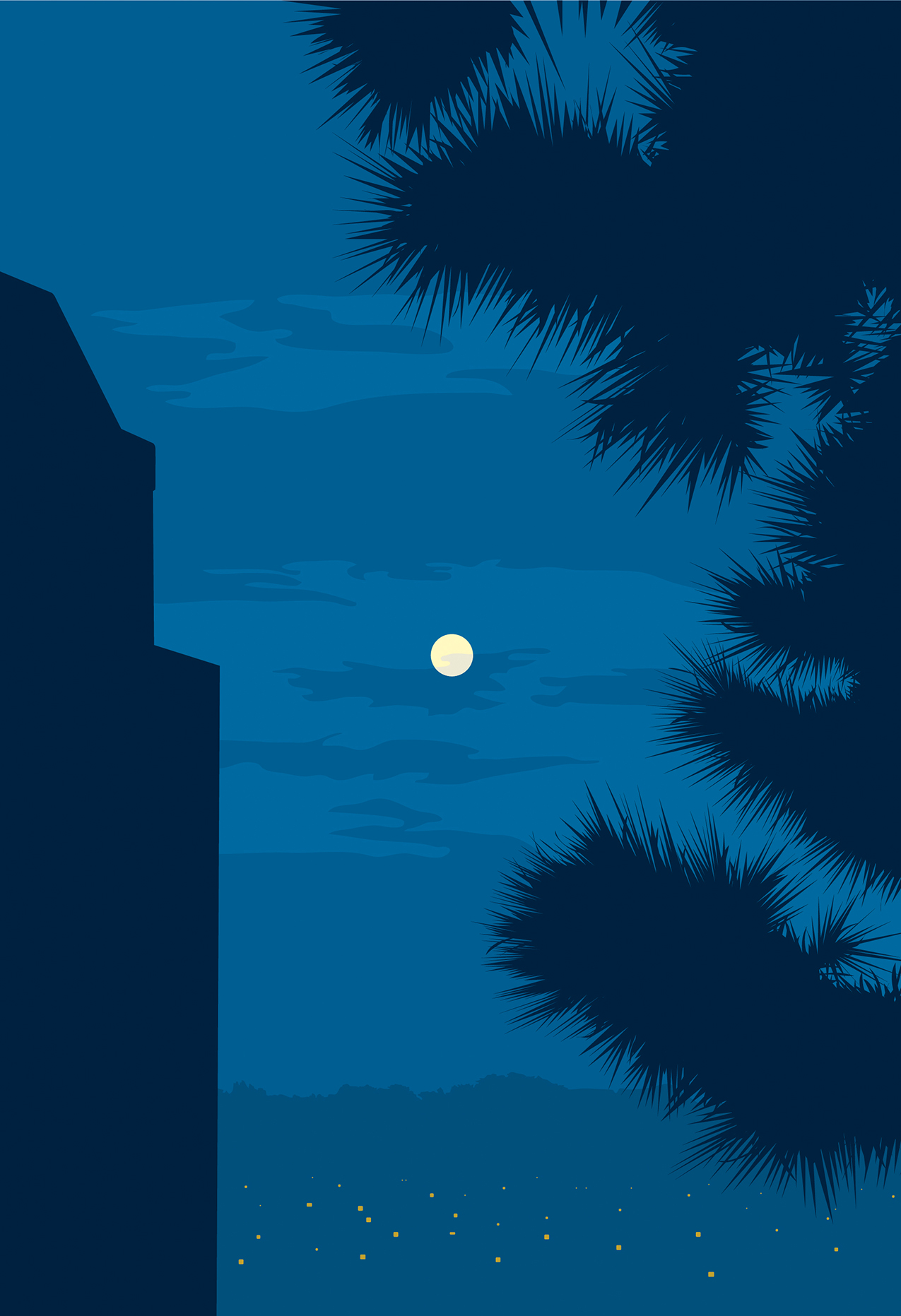 7. Where did you study?
After I moved here, I discovered graphic design and enrolled at the Academy of Art, San Francisco. I didn't get to finish my degree due to financial struggles, and I just started working hard and gaining design experiences to build a portfolio that ultimately became my career's foundation.
8. Where do you see yourself in five years?
Not sure exactly, but maybe working on more illustrations or non-design related creative work.
9. What about in ten?
Maybe have a farm / art studio :)
10. What do you hope to achieve with your art?
I hope to achieve more with it by either passing what I know through other creative platforms or influence aspiring designers or artists, the same way they've influenced me. I also hope to do something for my home country and do more projects related to my culture and the Philippines. I want to try and show a side of my home from my own personal illustrative or other visual points of view.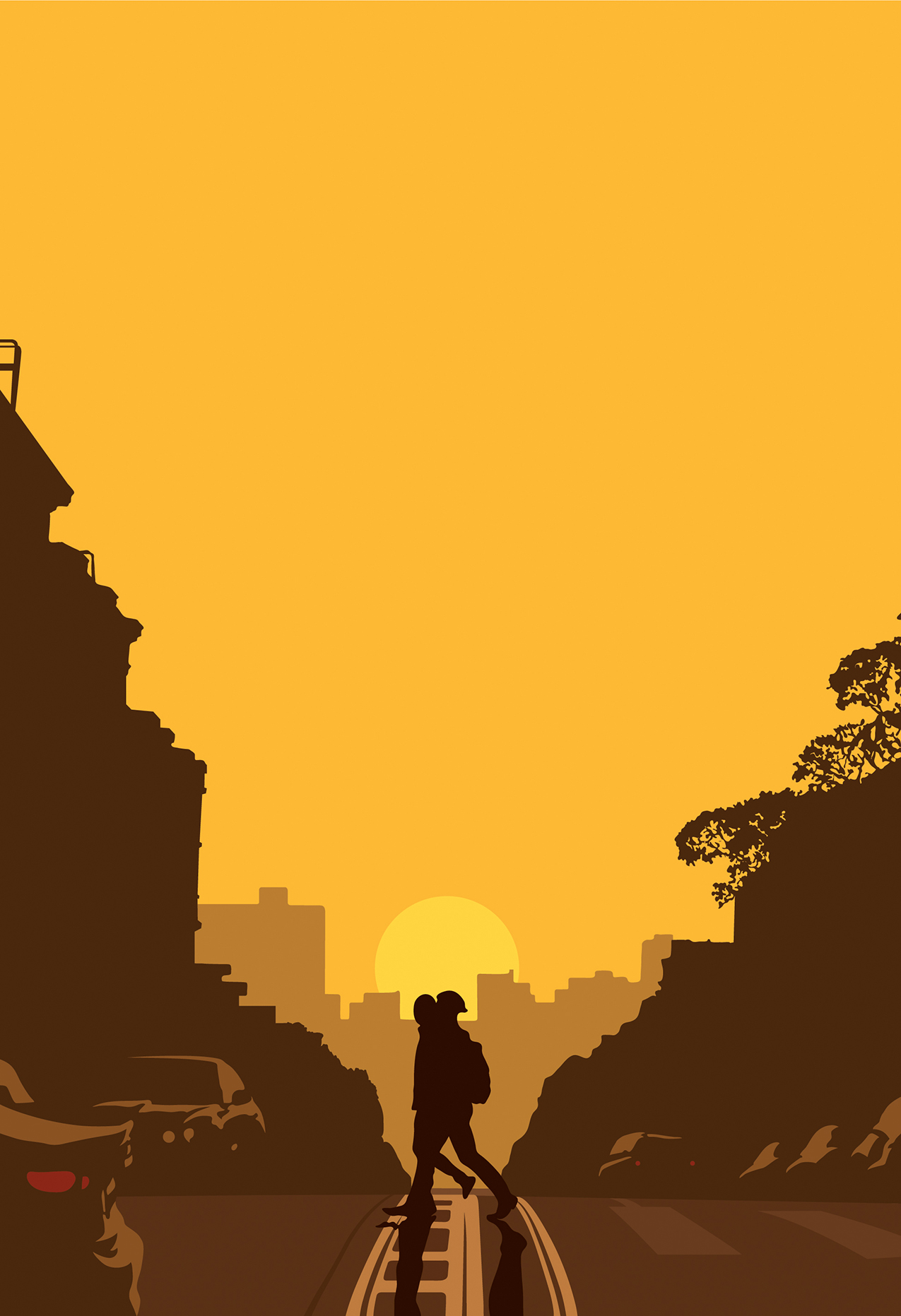 11. Now, tell us a little more about you as a person: what is your favourite food?
My comfort food that brings me home: Filipino dishes.
12. Favourite book?
Tuesdays with Morrie
13. Favourite genre of music?
I enjoy listening to relaxing Jazz singing.
14. What are your hobbies?
To stay active, I enjoy swimming, walking in the city or nature-y areas, and riding my bike. To relax, I take care of plants, and I like to clean (i know, I know). When designing or illustrating, I love to photograph, draw, paint or sculpt at times.
15. If you weren't an artist, what would you be?
Maybe a wildlife expert or environmentalist.