Instagram: @celadonwall
1. What's your story? Where are you from?
I was born in Dushanbe in the Republic of Tajikistan. In 1993, a civil war broke out, a shell hit our house and we had to leave for Russia. Perhaps I will still be able to get to my homeland and see the beautiful mountains and fast mountain rivers. My dad is an architect. Therefore, from early childhood, I was inundated with art materials. That's why I've been drawing since childhood.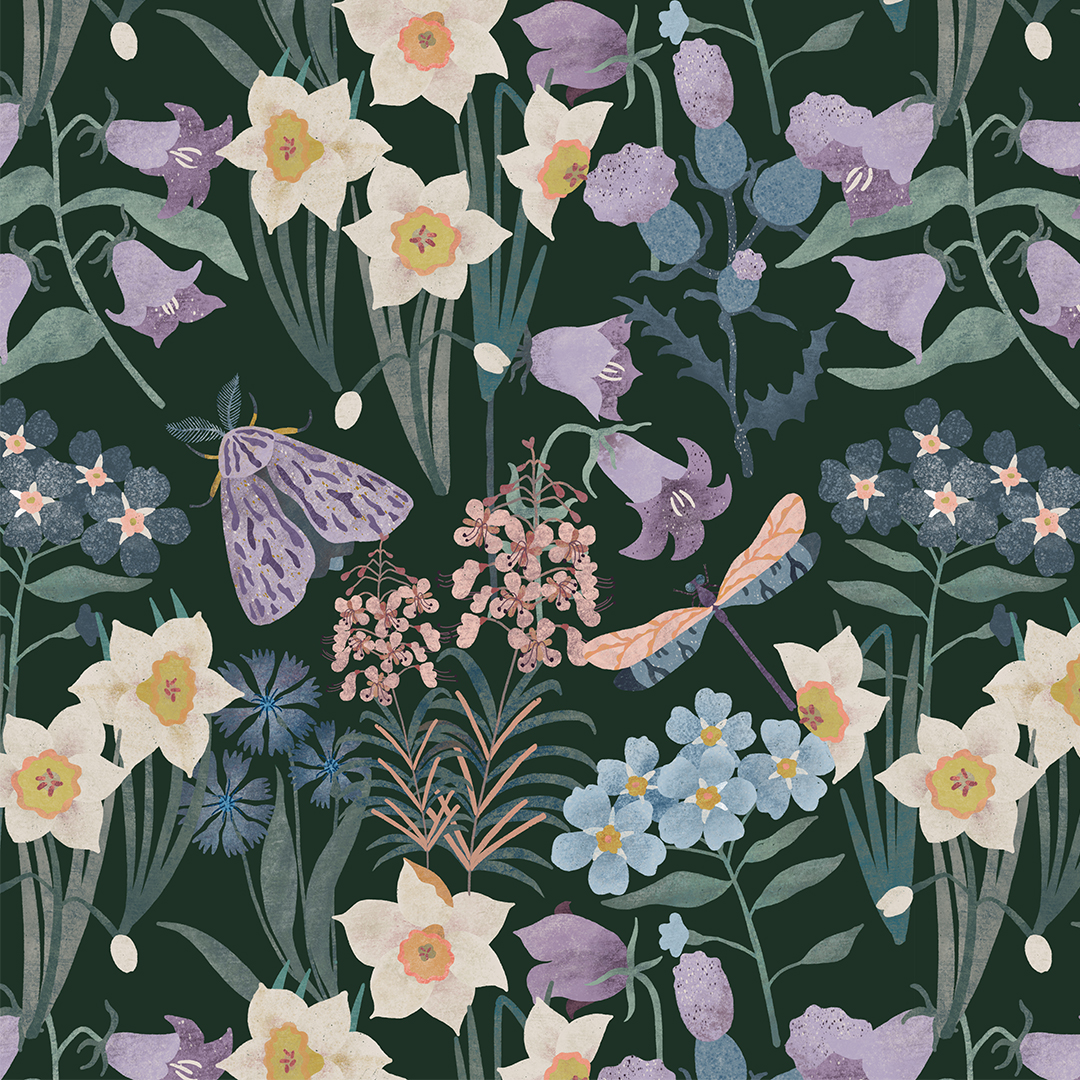 2. Tell us about your aesthetic.
My aesthetic is color harmony.
3. What is your favourite medium and why?
My favorite environment is my home. I love to work alone in calmness.
4. What is your artistic process like?
First, I draw sketches in a sketchbook, then select a palette, then paint with watercolors or in Procreate, or in Illustrator. Sometimes at first, I see very beautiful color combinations, for example, on someone's socks :)) and immediately an image is born in my head.
5. Who and/or what inspires your work?
I'm inspired by my daughter Iman, my 6 cats, favorite artists, unusual natural textures, children's books.
6. What role does art play in your life? How does it change the way you view the world?
Since childhood, I have been surrounded by architecture magazines, catalogs of reproductions of great artists, sketches and paintings of my father and mother, so I always saw the world through the prism of art. I don't even know how it could be otherwise.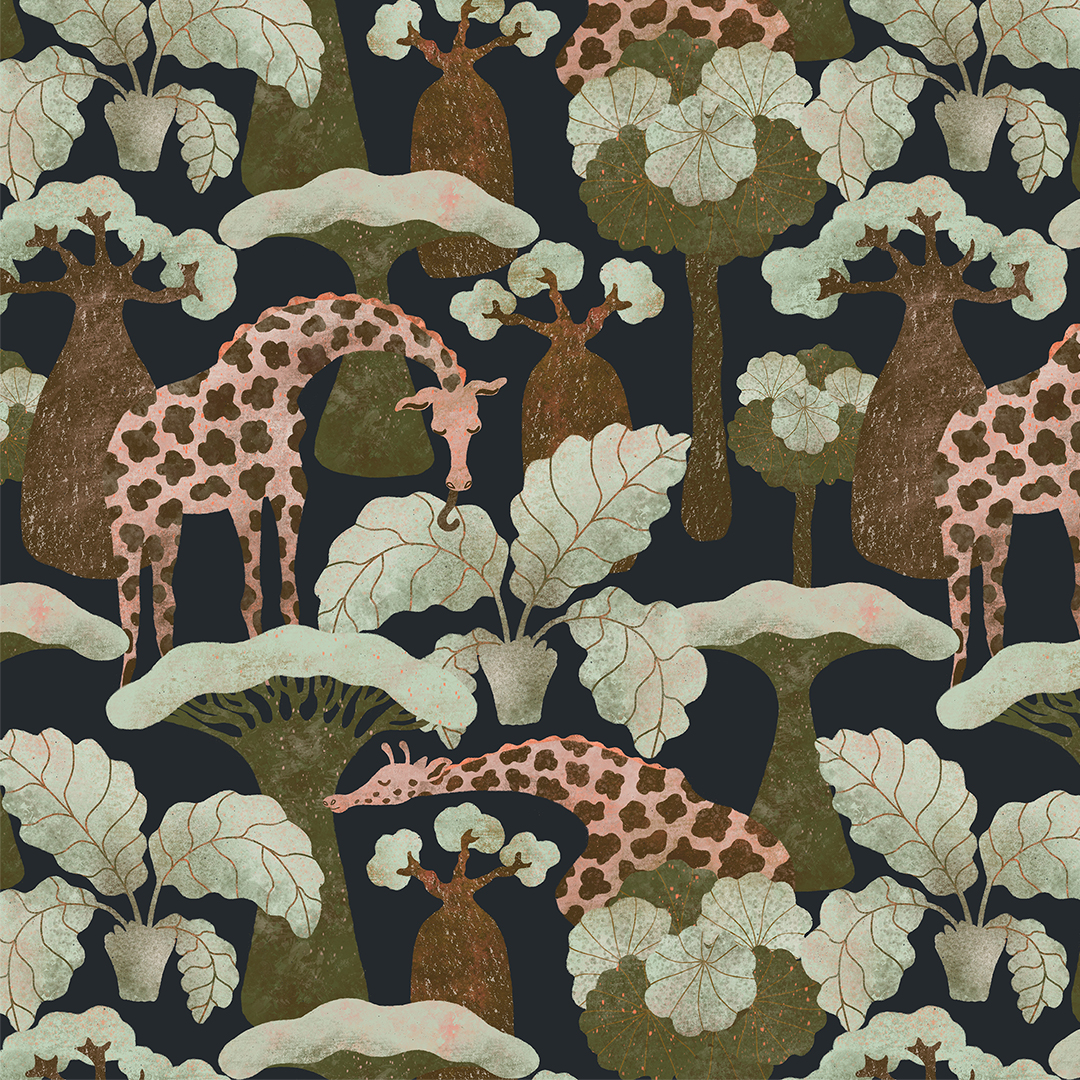 7. Where did you study?
I studied at a technical university. Because I did not believe in my talent and was afraid to do what I liked.
8. Where do you see yourself in five years?
This is the most difficult question for me always, I try not to think so far :)
9. What about in ten?
Also a difficult question. I see myself in my workshop in complete harmony, next to my beloved people and numerous cats and dogs.
10. What do you hope to achieve with your art?
I hope to achieve harmony with myself with my art. Without this, it is very difficult to live in our world.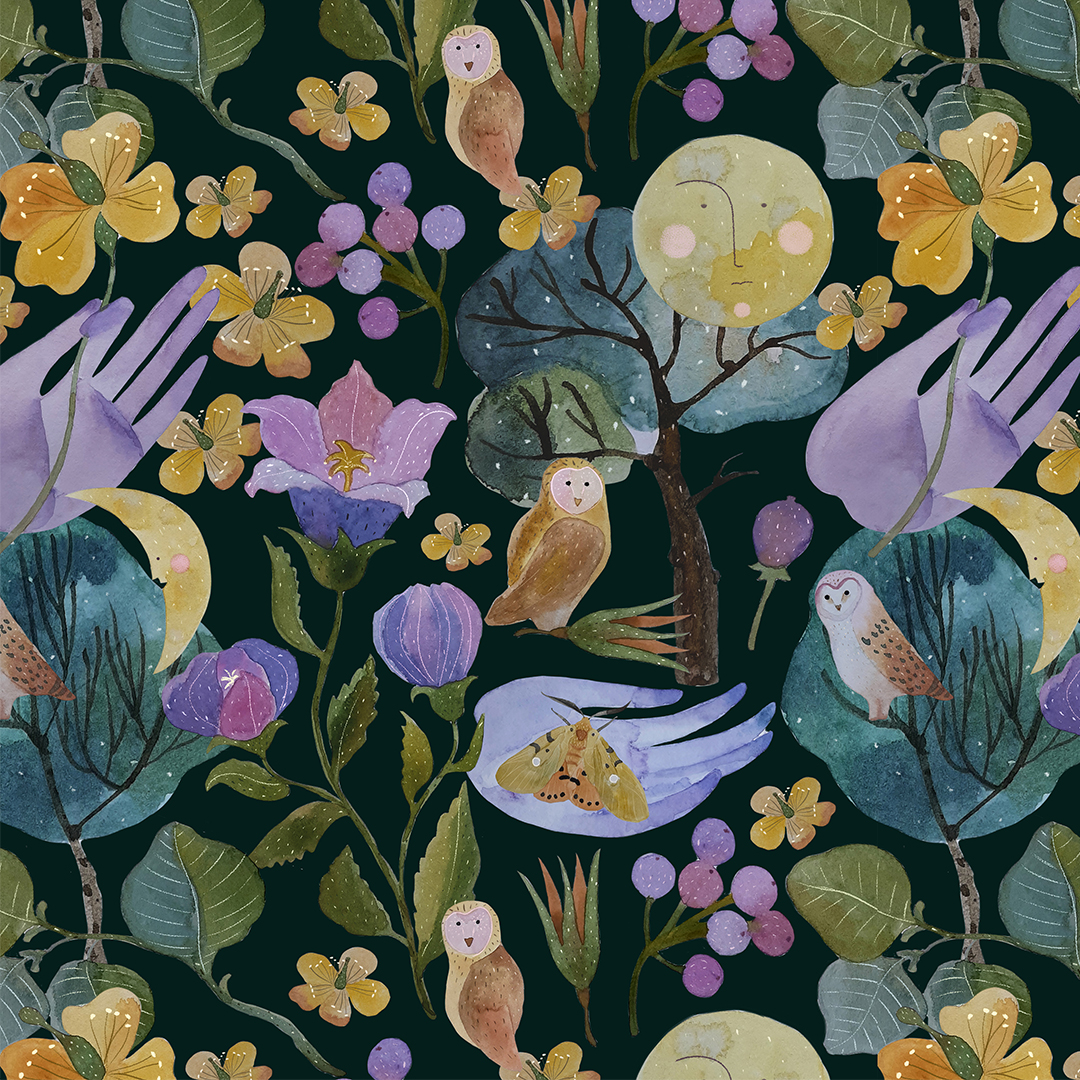 11. Now, tell us a little more about you as a person: what is your favourite food?
Boiled corn with salt, dumplings with cherries.
12. Favourite book?
I have a lot of favorite books. As a child, I adored Darrell and the Strugatsky brothers, now I adore children's books with beautiful illustrations, for example, the book by Sergei Kozlov "The Four Seasons" with illustrations by Peter Bagin.
13. Favourite genre of music?
Post-punk, shoegaze, indie. Joy Division forever :)
14. What are your hobbies?
My hobby is my job.
15. If you weren't an artist, what would you be?
I've always wanted to be a veterinarian.