Instagram: @celiahousset
Website: www.celiahousset.com
1. What's your story? Where are you from?
My name is Celia. I'm a non-binary artist working mainly in illustration and comics. I grew up in a little village in the French countryside, with a wild garden, a messy house and an old castle from the renaissance not far away. I love big breakfasts between friends, sewing ridiculously dramatic clothes and searching for mushrooms in the forest.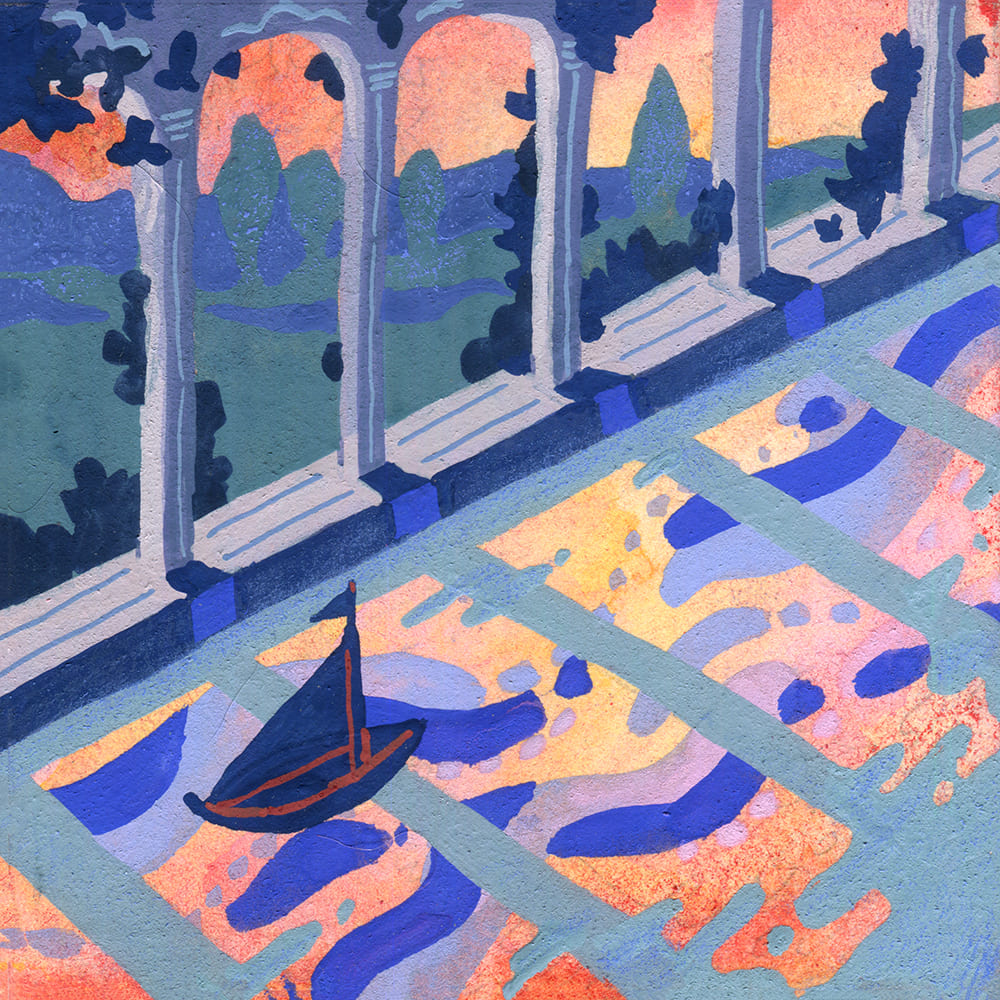 2. Tell us about your aesthetic.
When I was a kid, I used to get lost a lot. Because of that, I often discovered strange and unusual places that brought me a dreamy feeling. For a long time, I linked this diffuse and floaty state to the world of fairies. Not in a shiny and cute way, more like an odd, out of place but still comforting vibe. I didn't fit very well in a small village and often dreamed to be taken away by the little people.
Now that I'm an adult, I realise nothing is stopping me to create my own sort of magic, and I do not need to run away to find it. Be it by the little everyday rituals, or finding a way to create wonder thru cooking, sewing, drawing. I think this feeling of everyday marvel is one of the things I want to share in my art.
All that beating around the bush to say I'm kinda into cottagecore
3. What is your favourite medium and why?
I like to use gouache because it is a very versatile medium. You can use it as an opaque painting or a very light watercolor. It allows many possibilities! Long live gouache!!
4. What is your artistic process like?
To be honest, I still don't have figured it out yet. Sometimes, the whole process is very hard for me. If it was only about creating and painting, it would be a blast but all the boring things that come around it makes it so hard (mainly deadlines and paperwork). Also, as I have ADHD, always doing things the same way and managing basic and easy tasks can be an everyday challenge.
But if I really think about my technical process it would be something like this:
1) Finding inspiration (gathering information, allowing myself to be excited and dream about a project. I like to use Pinterest for it.)
2) Narrowing what I want to do on my sketchbook in black and white
3) Deciding on the colors. I often try them on the computer before using gouache.
4) Then work on the final project, scan it, clean it and Tadah!
But we all know it sometimes is more complicated than that... don't we?
5. Who and/or what inspires your work?
Mangaka like Shigeru Mizuki Yoshiharu Tsuge or Daisuke Igarashi has been a huge inspiration when I was an adolescent, but I don't think you can really see it in my style now. I've been inspired by a lot of painting movements like the Nabis, the impressionists and the surrealists (I really like Leonora Carrington and Remedios Varo).
It's hard to exactly pinpoint just ONE inspiration because everything has the potential to be inspiring, even things I don't like. After a lot of thinking I've just decided to tell you what inspired me these last days:
-Marie-Antoine Carême, a french cook from the XIXth century that created fantastic and gigantic cakes.
-The work of many contemporary illustrators and comic artists on Instagram like Erwan Roussel, Cécile Metzger, Laura Kientzler, Tarmasz or Carson Ellis.
6. What role does art play in your life? How does it change the way you view the world?
I don't really see the point in being alive if I cannot make art so I would say it helps me bear and celebrate the wonderful inutility of existence? But all things I love feels like art, may it be cooking, sewing, playing music, or even drinking and spending time with friends, so I think art is inevitable in life.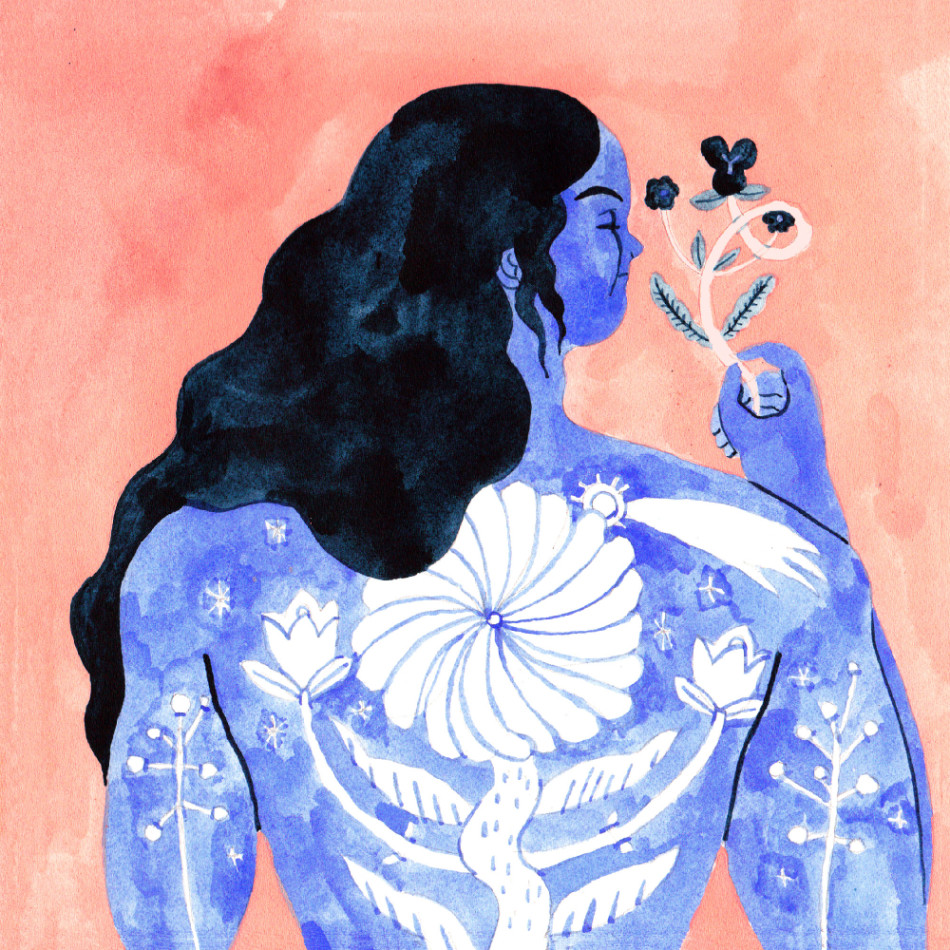 7. Where did you study?
After a year of learning about comics in Aix-en-Provence and then graduating from art school in Epinal, I went to Strasbourg to work as an illustrator and took that opportunity to study Social Sciences at the university.
8. Where do you see yourself in five years?
I frankly don't know... surrounded by paint, textile and forest maybe?
Concerning work, I would really like to create for the fashion industry (like patterns maybe?), stationery and regional/cultural fields (I love working with museums and dream to do it again with castles, gardens or anything really!).
9. What about in ten?
I know this is more of a dream, but I hope I have a house with a very big garden. In this garden, I would have some other little houses, so my friends can come and rest when they are very sad and cannot pay their rent. There would be a big table outside, and we would have gigantic breakfasts full of delicious things.
10. What do you hope to achieve with your art?
To give people a sense of floating dream state, the same as when you feel you are on the train and you watch the trees shiver in the wind far away.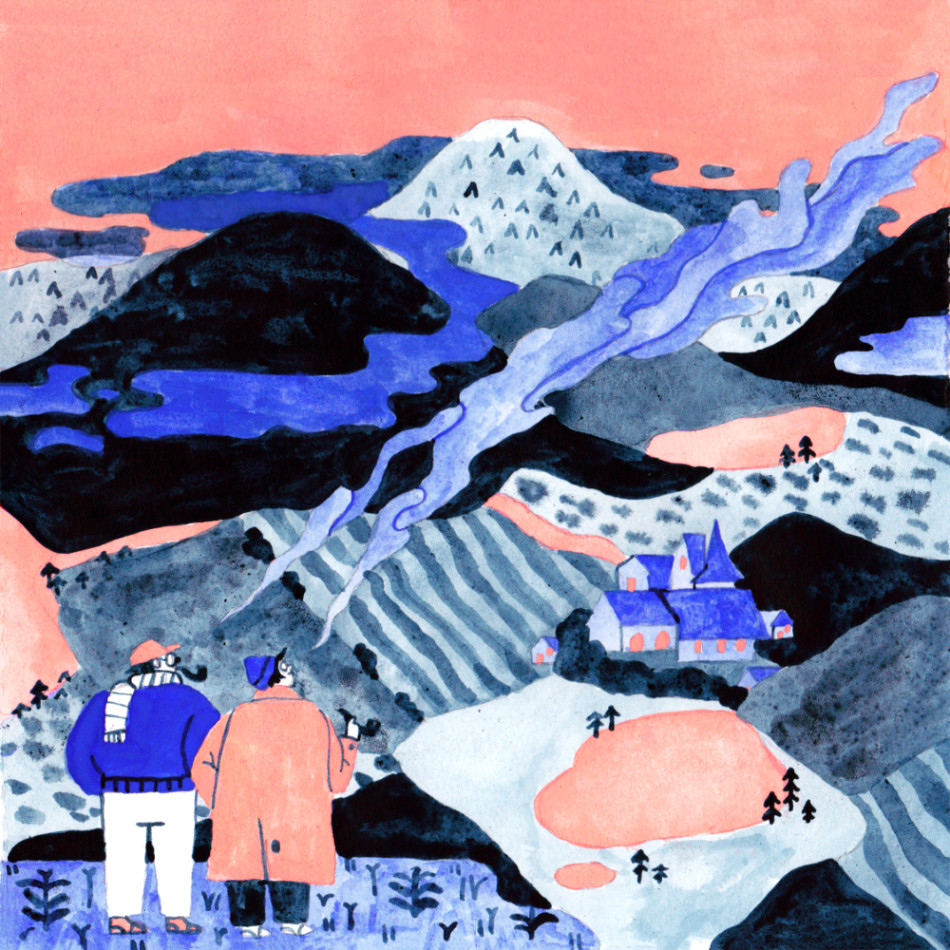 11. Now, tell us a little more about you as a person: what is your favourite food?
Argh, I don't know! I would say sushi? Bo-bun? Lamian? Flammenkuche with a fresh beer? It's so hard to choose!
12. Favourite book?
I would say "Jonathan Strange and mister Norell" written by Susanna Clark! I love the way her footnotes and anecdotes are almost longer than the text itself.
13. Favourite genre of music?
Definitely Trad/folk revivalism! If some reader is interested I would suggest Silly sisters and La Preyra.
14. What are your hobbies?
I like to bake strange cakes for my friends. Go foraging plants and mushrooms in the forest, (alone or with friends). I like to sing but I wish I trained more, cause I don't feel comfortable with my own voice.
15. If you weren't an artist, what would you be?
A gardener maybe? I love to be outside and around plants, but I also know a real gardener's life would be quite hard!