Instagram:
@celiakrampien
1. What's your story? Where are you from?
I grew up in a house in the woods in a rural area in Southern Ontario, Canada. It was an interesting place to grow up, quite isolated. I went to a small public school with about only about 50 other students in my grade and the bus ride to get there could take an hour or more. It suited me though, I was shy and good at keeping myself entertained. I read a lot, explored outside and played with our many pets. Now I live in a suburban area outside of Toronto, Ontario.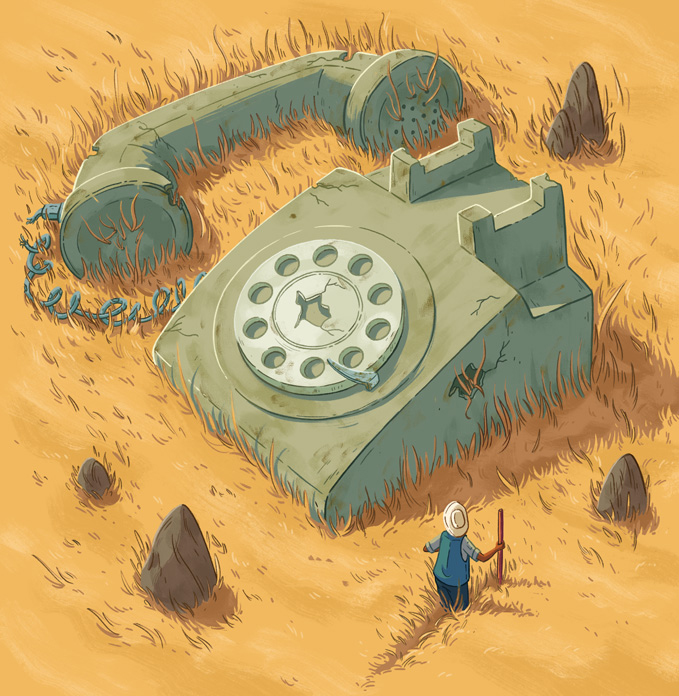 2. Tell us about your aesthetic.
My aesthetic is representational, combining lines with bright colours and subtle textures sometimes. I feel that my work is often kind of quiet and reflective. I tend to draw things involving nature and animals.
3. What is your favourite medium and why?
My favourite medium is digital. I love how quickly it allows me to work and the flexibility it provides.
4. What is your artistic process like?
If it's for a client, I like to familiarize myself with the topic/material provided then sketch out any ideas that immediately come to mind. Then I make a little word map to see if that spurs any more connections. Then, time permitting, put it aside for a bit. I like to have a bit of time to mull things over and come back with fresh eyes. For personal work, I like to find a topic I'm interested in a make it into a little project. Relatively few of these "projects" see the light of day but they're a nice break from work or an opportunity to try something a little different.
5. Who and/or what inspires your work?
Everything. Nature, animals, houses, the seasons, the weather, books, music, TV, movies, art, illustration, photography, dreams, my own experiences past and present.
6. What role does art play in your life? How does it change the way you view the world?
Art is a way to keep my brain and hands busy and to feel challenged. I don't think I'm very expressive with my art but I do enjoy the creating process, turning thoughts and ideas into visual things and then find applications for those visual things. I think it's changed the way I think I see the world in that I see opportunities to create everywhere.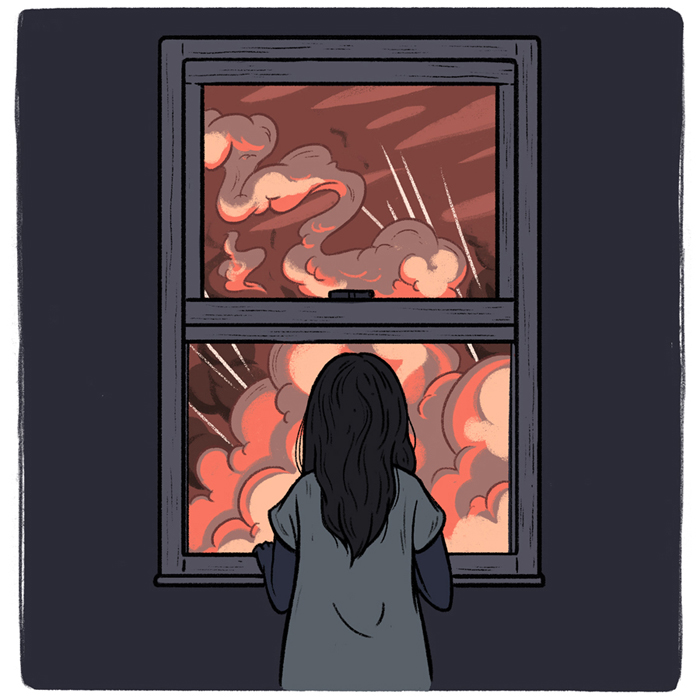 7. Where did you study?
I have a BAA of Illustration from Sheridan College.
8. Where do you see yourself in five years? Working in an agency?
In five years I hope I'll still be working freelance. I like the freedom and the set-up suits my homebody sensibilities. It would be nice to check some dream clients off my list in that time. I'm working on/dreaming about some personal projects right now so it would be nice to have some of them come to fruition as well. Perhaps working with representation at that point? I've just kind of started to get my feet wet in the area of children's books and really enjoying it so I'd like to have more experience in that area in five years time for sure.
9. What about in ten?
I'd like to have moved away from the city by then (so expensive!) and be closer to family. My partner and I have been so busy trying to get started in our careers, working odd hours, we don't get much time to spend with our families. I hope I'll still be illustrating in that time, that I've continued to grow and that I'm still enjoying what I'm doing.
10. What do you hope to achieve with your art?
When it comes to working with clients, my goal is to make them happy. If they're happy, I'm happy (usually haha). Otherwise I just hope I can make things that make me happy and that they make others happy as well.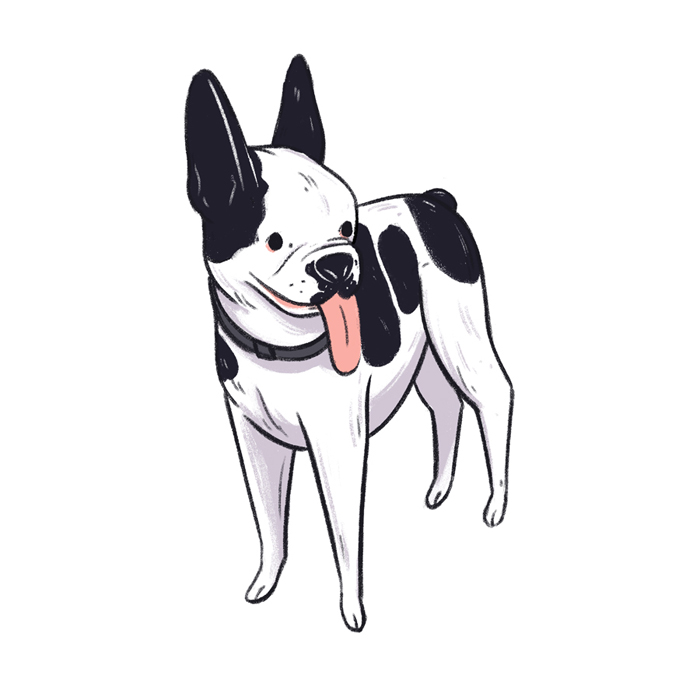 11. Now, tell us a little more about you as a person: what is your favourite food?
I love food, I have too many favourites to choose just one – mac and cheese, peanut butter, chocolate chip cookies and occasionally sushi (I don't recommend those all together though).
12. Favourite book?
Again, so many to choose from – Watership Down, 100 Years of Solitude and the Harry Potter series.
13. Favourite genre of music?
Depends on my mood – classical, indie rock, folk, regular rock, most music from the 90's, cheesy 80's ballads, any of those work for me. I also really like listening to podcasts and audiobooks.
14. What are your hobbies?
I don't know if these are hobbies but my partner and I like to walk the nearby trails with our dog and we have a little balcony garden every spring and summer. I enjoy playing board games, reading and I've been writing (a bit) in my free time. I'm also going to be starting as a volunteer soon in a local library's reading program. I enjoy baking as well but it's mostly to accommodate my hobby of eating baked goods.
15. If you weren't an artist, what would you be?
I wanted to be a veterinarian when I was young because I liked animals so maybe that? I don't know if I'd have the strength to do it though, just reading sad stories about dogs makes me a sobbing mess. So maybe once I failed at veterinary school I would open a book store. Being surrounded by books and people who love books all day sounds like a pretty great alternative to me.