Instagram: @cemarina.studio
Website: www.cemarina.com
1. What's your story? Where are you from?
I am originally from La Paz, Bolivia. I studied Graphic Design and after a 3+ year job experience, in 2016 I decided to fulfill one of my dreams: I chose to do a Master in Branding at Elisava in Barcelona, Spain. During the masters year, I fell in love with this beautiful city, so little by little I settled my home here. After having more experiences as a graphic designer, 2 years ago I decided to take a leap and start as a freelance illustrator. I didn't regret it at all!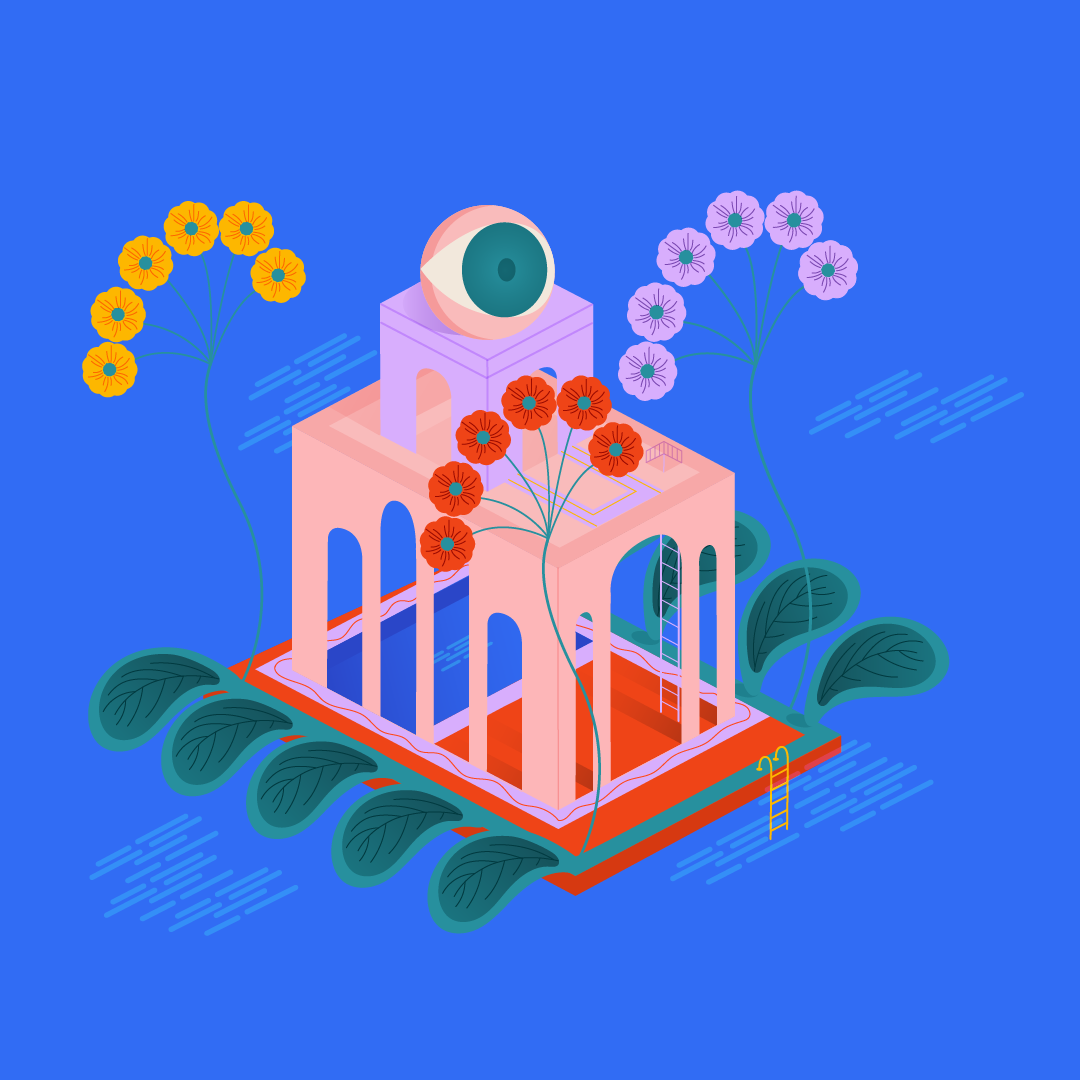 2. Tell us about your aesthetic.
I define myself as a versatile illustrator. On one hand, for more commercial work, I like to do vector or isometric illustrations. On the other hand, I enjoy drawing in an organic textured style. Either way I chose, what I enjoy the most is to look for a reduced color palette and find an harmonic combination so the illustration evokes a fresh feeling.
3. What is your favourite medium and why?
I enjoy drawing in Procreate on my Ipad, but as I said before I also like to experiment with isometric vectors on Adobe Illustrator. It depends on the type of work I have to do.
However, I am open also to draw analogically and play with watercolors, pastels or even oil painting.
4. What is your artistic process like?
Either a personal or a commercial work, I always start with a concept and a moodboard. After this is done, I start sketching to translate my ideas into paper. I filter the good concepts and then I choose one to develop. I scan the draw and work digitally. I choose Photoshop or Illustrator, depending on the style of the illustration.
5. Who and/or what inspires your work?
I think that there are two things that inspires me the most:
One is that when I go for a walk I focus my attention on the way people are dressed, how they communicate and the things they are doing.
Nature also inspires me a lot because we can find structures, weird forms, textures, colors that are so amazing you will never stop drawing!
6. What role does art play in your life? How does it change the way you view the world?
Art is basic in my life. Since I was a little kid I enjoyed painting. Since I was 9 years old, each summer I went to the Art Academy of my city. When I grew up, the thing that I enjoyed the most when traveling to a new city was visiting Art Museums.
I also read a lot and was influenced by impressionism. Van Gogh, Cézanne and Sisley were my main inspiration.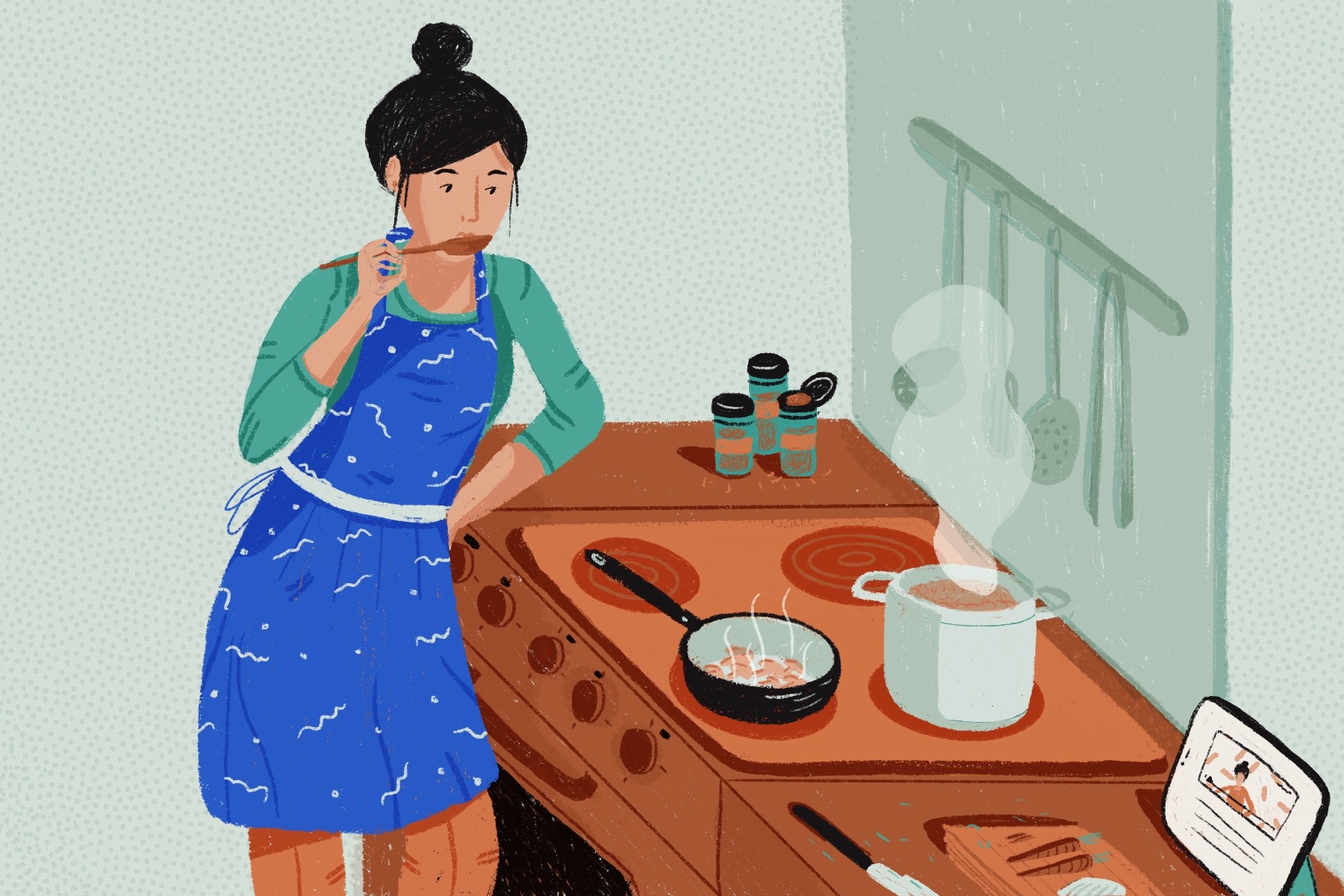 7. Where did you study?
I studied a B.A in Graphic Design at Universidad Católica Boliviana in La Paz, Bolivia. Then I studied a Master in Branding at Elisava in Barcelona, Spain.
8. Where do you see yourself in five years?
Still doing illustration and building a team with talented professionals. I hope I can bring an illustrated book to life and also I see myself starting to do conferences and talks to inspire young illustrators.
9. What about in ten?
On a personal level, I see myself with a lovely family having two or three beautiful kids and living in a sustainable community. Professionally, I see myself working in my own studio with my team. I visualize working for cool brands that are aligned with our philosophy. Also I would love to teach or participate in design events telling my story and inspire new illustrators to fulfill their dreams.
10. What do you hope to achieve with your art?
I try to do illustrations that reflect positive emotions. I want people to be able to understand and empathize with my illustrations and message.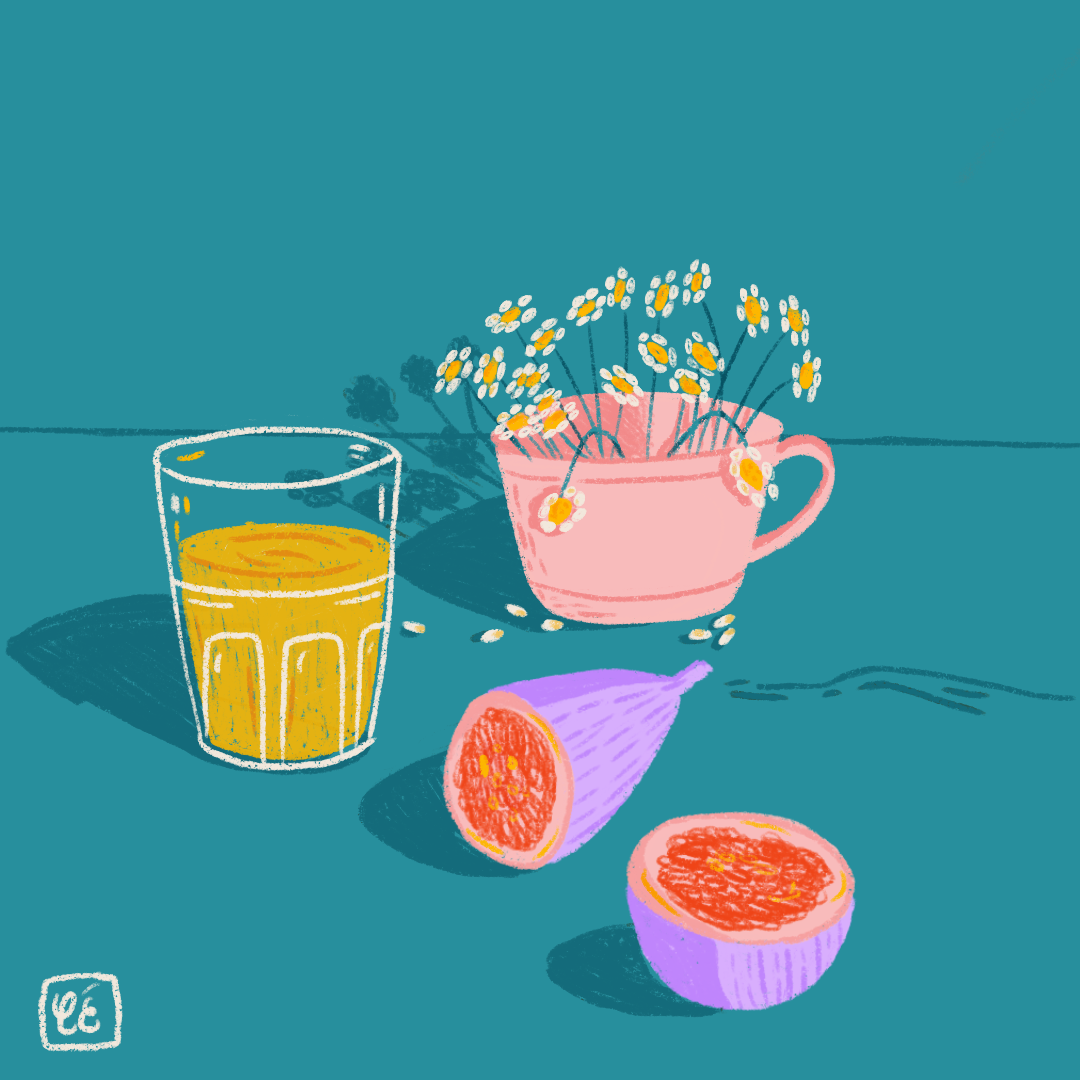 11. Now, tell us a little more about you as a person: what is your favourite food?
I love food and I am vegetarian. I enjoy eating plant-based burgers, vegan cheese, veggie bowls...I think my list can go on, there are a lot of delicious alternatives!
12. Favourite book?
This is a tough one. When I was a teenager, I read one book that so far brings me very good memories of my roots. It is a book about indigenous mythology called "El espejo de los sueños" written by Isabel Mesa de Inchauste, a bolivian author.
On the other hand I started to read Sapiens, which is a book that so far caught my total attention. I think its author, Yuval Harari is one of the most influential philosophers of current days.
13. Favourite genre of music?
Music is all for me. I enjoy listening to music and illustrating at the same time. Now that I think, I do nothing without music! I generally listen to indie, rock music, lofi hip-hop, or sometimes you will catch me listening to hours and hours of jazz.
14. What are your hobbies?
I like to create ceramic objects, but what I love the most about it is that when I finish a piece, I can later paint it. I think that building something with your hands is so therapeutic!
15. If you weren't an artist, what would you be?
If art or illustration were not possible for me, I think I would have been an interior designer. When I was a little kid I used to play and redecorate my mother's living room all the time, also I spent hours playing this video game called The Sims, where I can create and decorate my own house.