Instagram:
@chaaya23
Behance:
www.behance.net/Chaaya
Website:
www.chaayaprabhat.com
1. What's your story? Where are you from?
I'm an illustrator and graphic designer based in and from Chennai, India. I've been drawing from a very young age, and since then it's consistently been a part of my life. Eventually, I knew I wanted to pursue it in the form of graphic design and illustration, so I got my M.A in Graphic Design from SCAD Hong Kong. I studied and worked in Hong Kong for three years before moving back to Chennai last year, and have since then been working full-time independently.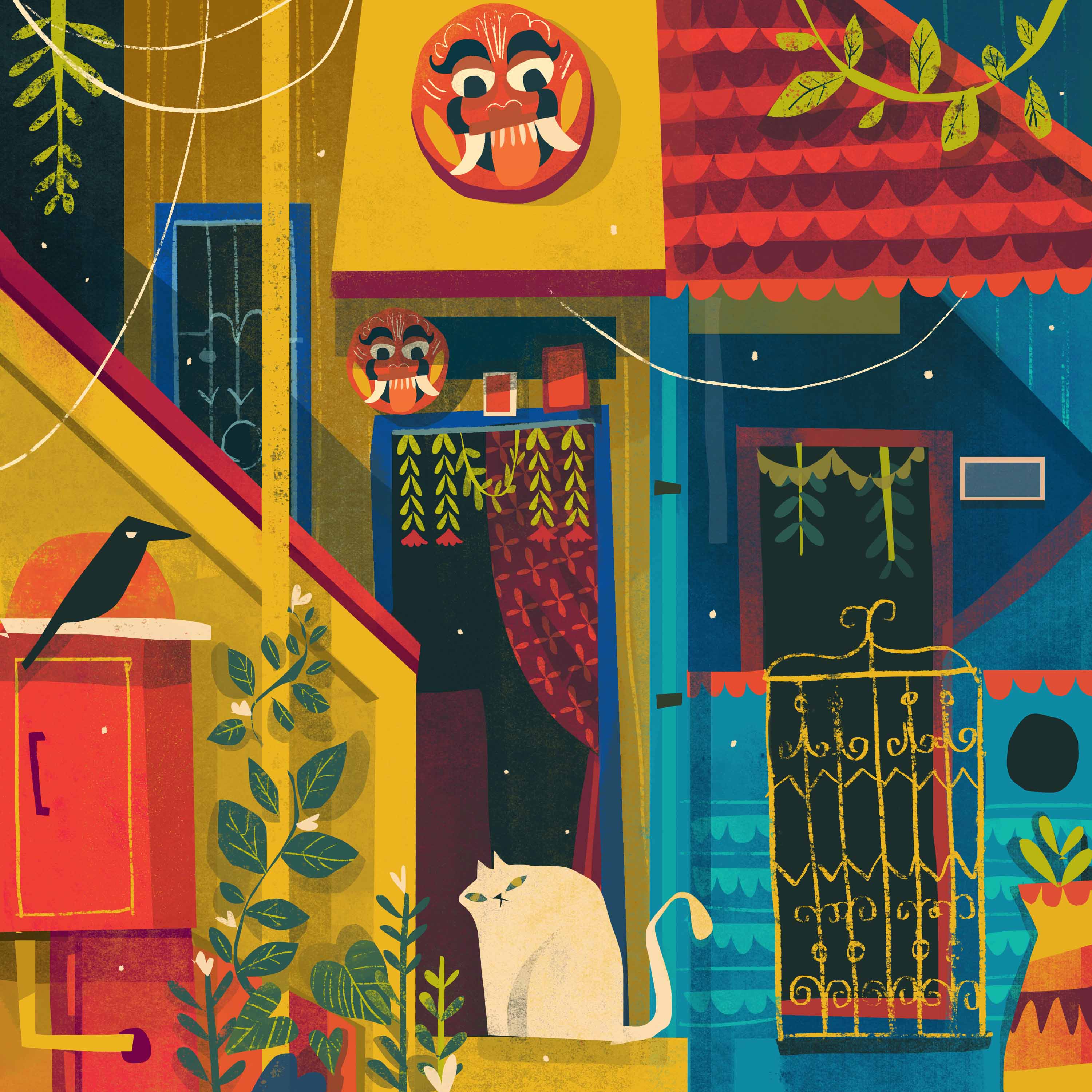 2. Tell us about your aesthetic.
Although I don't intentionally work towards a deliberate aesthetic - it's something that's developed and turned into my "style" after years of drawing (and is still changing) - there are a few commonalities in my work that have always stuck. I love using bright/offbeat colour schemes and tend to draw clean, geometric shapes. My work, in general, tends to look quite playful at the end, which is why it works well with children's illustrations.
3. What is your favourite medium and why?
For my day-to-day work, I use my Wacom tablet along with Photoshop/Illustrator, and I love playing around with new brushes and textures. I like working digitally because it is a lot more forgiving than paper in terms of how you undo/redo and can start over again and again if you don't get something right the first time. However, there's something about the feeling of pen or pencil held against a real paper that's unmatched and satisfying in a way that working with a tablet just isn't! That's probably why my thumbnails/idea sketches always turn out better when I sketch them out on paper rather than digitally.
4. What is your artistic process like?
If it's for professional work it usually starts with research - about what I'm drawing, context, etc - after which I sketch a few thumbnails on paper. I then clean up these thumbnails digitally and then move on the creating coloured versions of the illustrations. However, for personal work the process is a lot more haywire - in fact, there is no "process" as such - I usually get straight down to drawing and work a lot faster, the whole process tends to be a lot more disorganised, which is probably why personal projects are a lot more fun.
5. Who and/or what inspires your work?
I'm always inspired by the books I read, which is a running theme in a lot of my personal work. I'm also inspired by a good colour scheme and I'm always on the lookout for new ways to use colour. I love drawing inspiration from animals and wildlife, and I'm a self-confessed cat lady which is very hard to miss in my work. Other than this, I'm constantly inspired by the artists I follow and the work that they put out.
6. What role does art play in your life? How does it change the way you view the world?
A pretty big role - I make my living through art, haha. But I'm also always drawing, so it's probably one of the only ways that I express myself - my reaction to most things is to want to draw those things.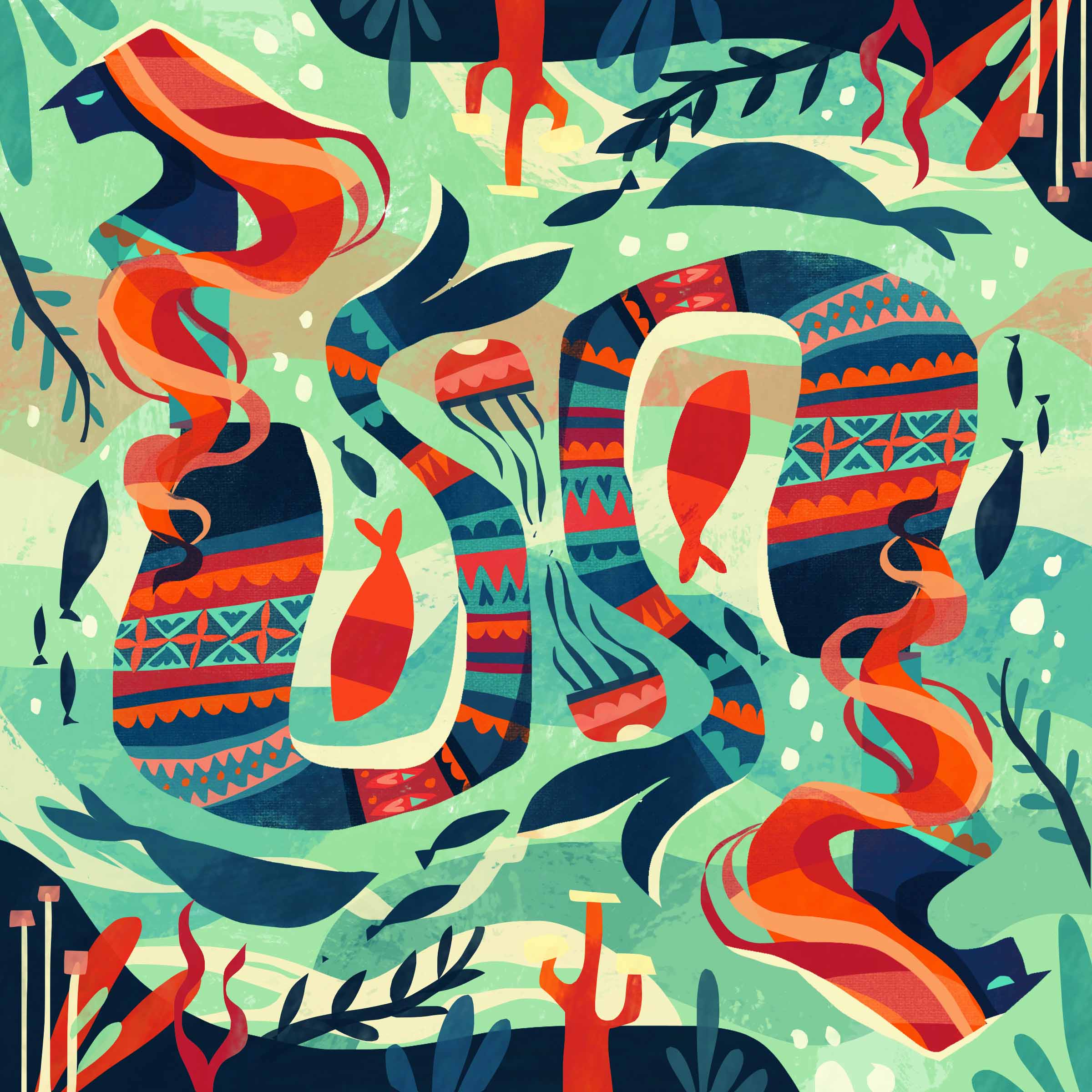 7. Where did you study?
I studied at Stella Maris College in Chennai, India and the Savannah College of Art and Design in Hong Kong.
8. Where do you see yourself in five years?
Hopefully working on a few more personal/self-directed projects and a lot more picture books, and not having to chase clients for payments, haha.
9. What about in ten?
I really haven't thought that far ahead, not sure!
10. What do you hope to achieve with your art?
I'm not sure if I want to achieve anything significant, I draw because I like drawing and I like sharing it with the world, it gives me something to do every day and gives everybody else something nice to look at.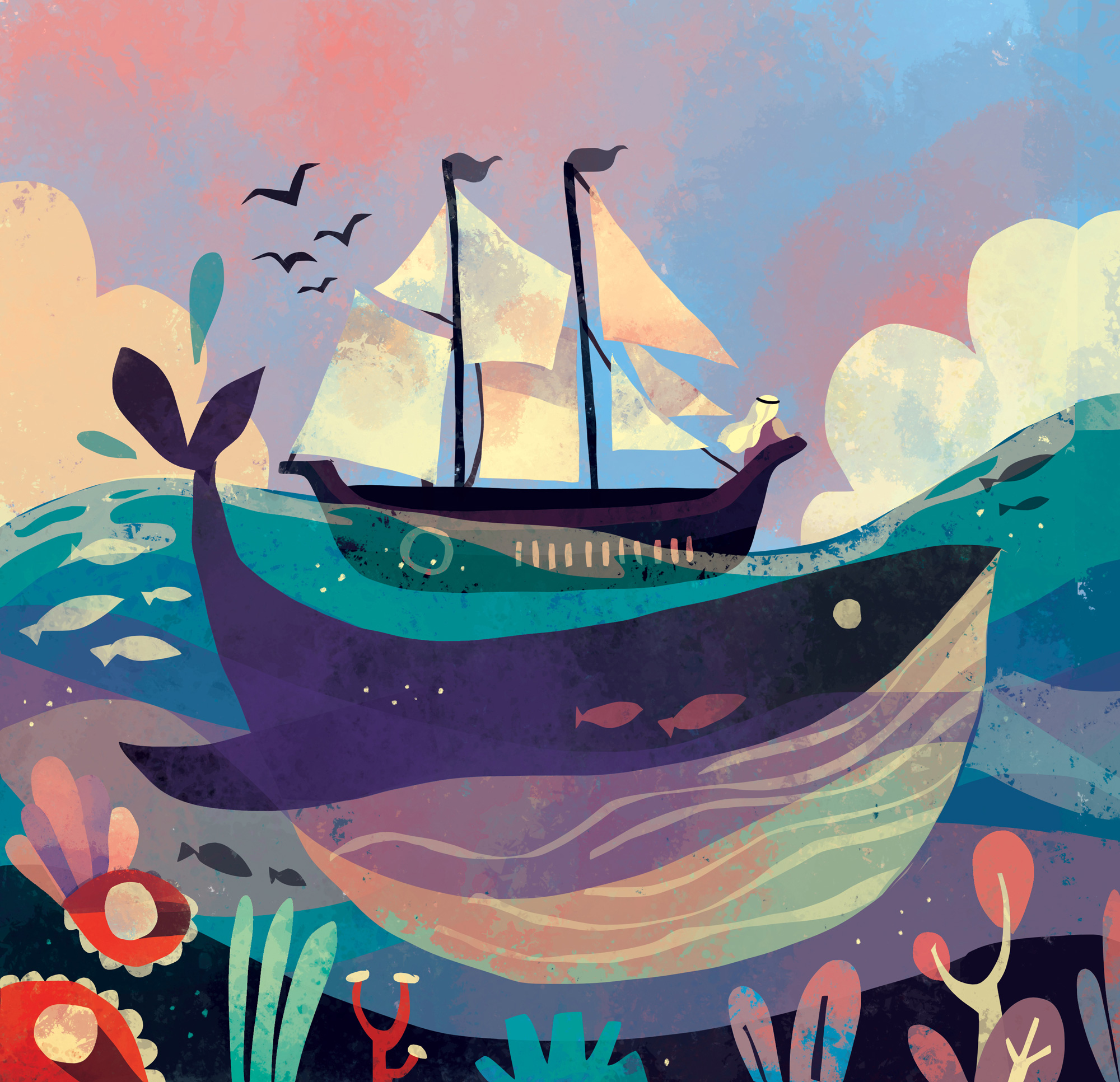 11. Now, tell us a little more about you as a person: what is your favourite food?
I like all kinds of spicy food and I'm a big fan of Thai and Malaysian food!
12. Favourite book?
I like all kinds of dystopian fiction.
13. Favourite genre of music?
Changes every day, I like listening to music from all over the world.
14. What are your hobbies?
Reading, sketch-booking, movies, cooking.
15. If you weren't an artist, what would you be?
A really boring person. Just kidding, something food-related maybe?