Instagram:
@charliebennell
1. What's your story? Where are you from?
I'm Charlie Bennell and I'm an artist from Sydney, Australia. I usually work across screen-printing, digital illustration and painting mediums.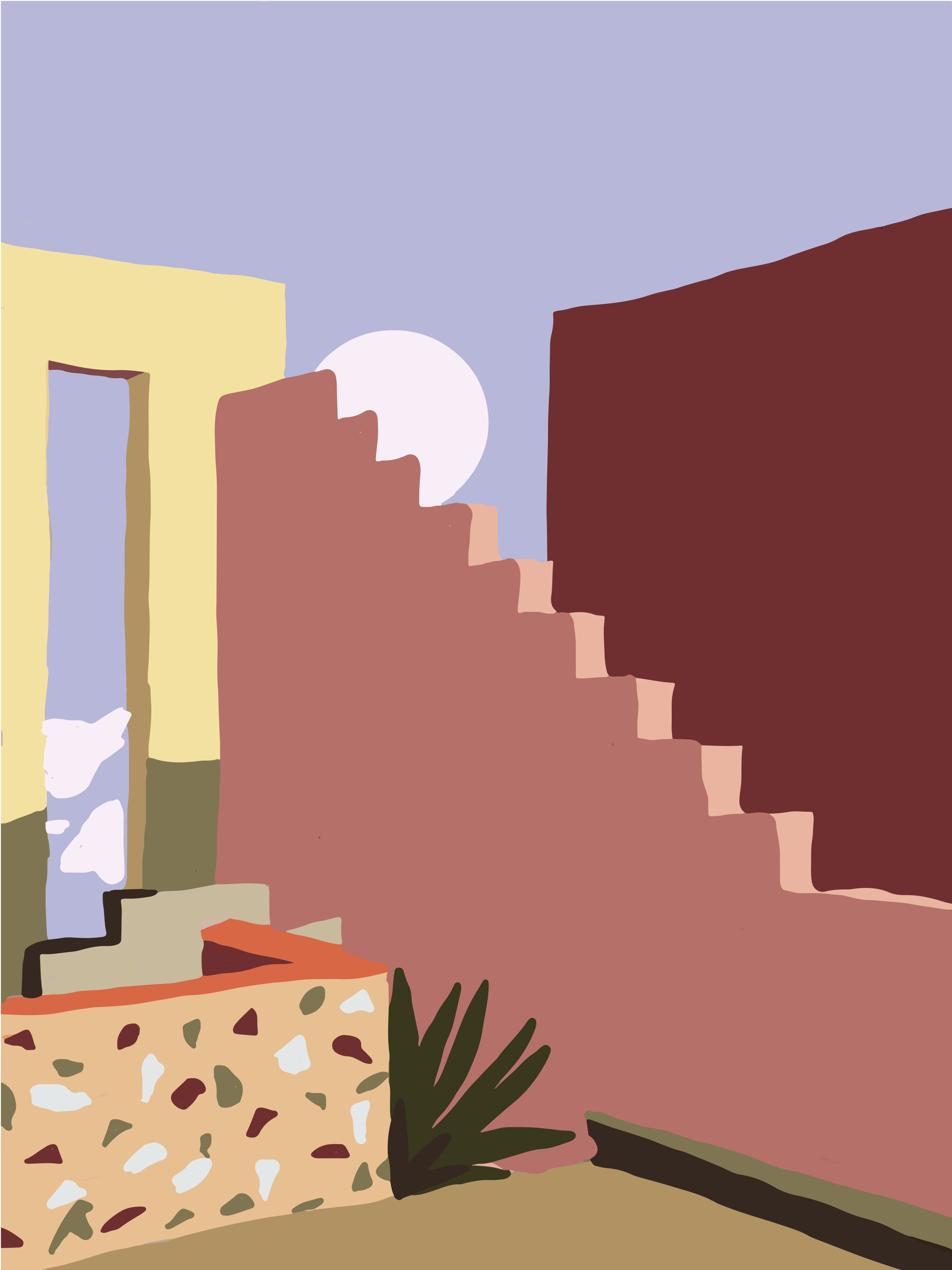 2. Tell us about your aesthetic.
Visually, I find the relationship between structured and organic shapes really interesting. I like drawing inspiration from existing architectural spaces and reworking them to explore how the space around us impacts our experiences and how they interact with natural elements, light, and colour. Colour is definitely a big part of my process and I sometimes make 5 or more versions of the same thing before I'm happy with it!
3. What is your favourite medium and why?
My favorite medium would have to be painting. I love being lost in podcasts or music while I paint and mixing colours as it is really satisfying. It's a meditative process for me and helps to clear my mind.
4. What is your artistic process like?
It varies depending on the mood I'm in. Sometimes I start with a drawing in a notebook while I'm sitting in the park, sometimes I start digitally so that I can constantly rework, erase and change shapes or colours until I am happy with the final work.
5. Who and/or what inspires your work?
Everything! Music is a big influence as I am very involved with the guitar and my band as well. I also find a lot of inspiration through design, architecture and nature. Travel definitely helps to shake up any creative blocks and a recent trip to Turkey had me full of inspiration from Mediterranean architecture and ruins.
6. What role does art play in your life? How does it change the way you view the world?
Art helps me stay inspired and connected to the world and myself. It keeps me curious- always searching for inspiration. It also often acts as a meditation for me.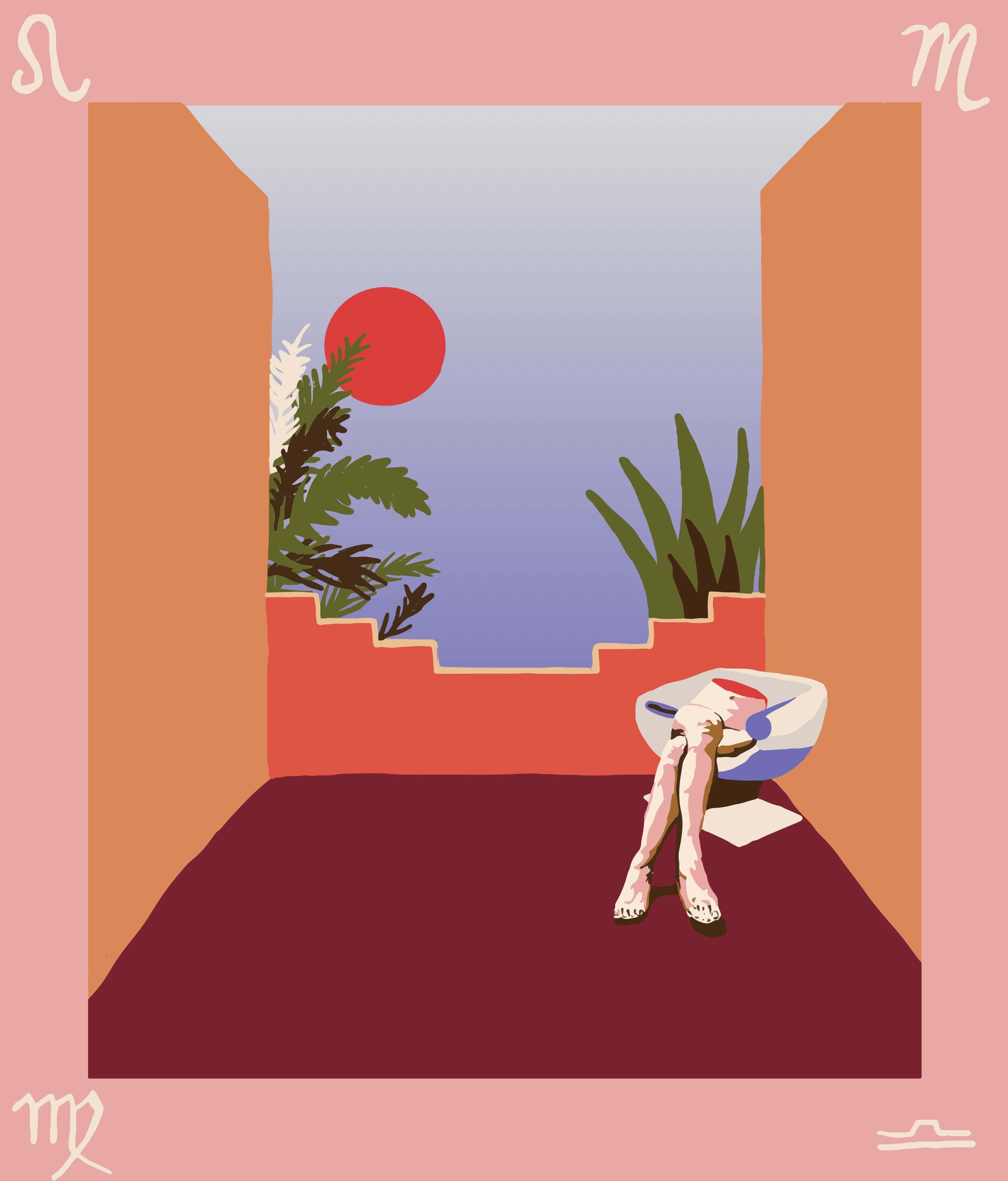 7. Where did you study?
UNSW Art and Design in Sydney and Parsons School of Design in New York.
8. Where do you see yourself in five years?
Travelling, inspired, creating. I would love to do an artist residency overseas and set up my own studio. I would also like to experiment with ceramics a bit more.
9. What about in ten?
Haha hmm, ten is hard to say. I might like to use my visual skills for another purpose/in a different field but I'm not sure of what that is yet.
10. What do you hope to achieve with your art?
In a world of 24-hour connectivity, there is an increasing need for introspection and meditative spaces. The process of creating is a meditative process and helps to slow me down. I hope to inspire the same introspection in those who view my art as I get from creating it.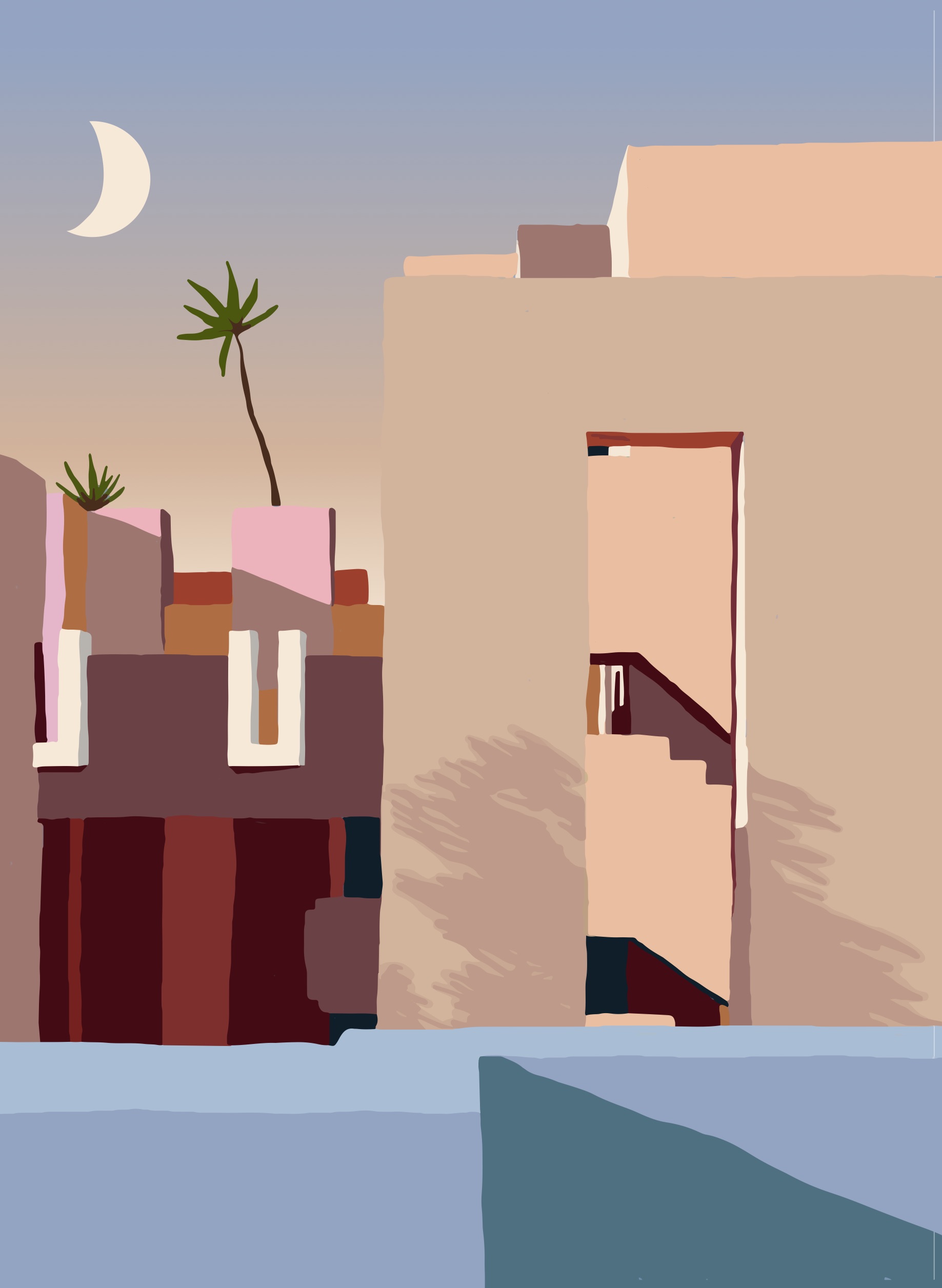 11. Now, tell us a little more about you as a person: what is your favourite food?
Dark chocolate is my favorite thing. Simple but effective!
12. Favourite book?
Too hard, I'm just going to say the last book I read which was Conscious by Annaka Harris. Reading it fundamentally shifted the way I think about my experience of the environment and reality.
13. Favourite genre of music?
Also hard, I pretty much listen to a mix of everything but I'm often drawn to 70's twang, lo-fi production and nice jangly guitar melodies. Also experimental instrumental stuff and jazz.
14. What are your hobbies?
14. Guitar, cooking, gardening, reading
15. If you weren't an artist, what would you be?
Something that would allow me to travel and help the environment in some way.