Instagram:
@charlotte.ager
1. What's your story? Where are you from?
Hi, I'm Charlotte! I'm Currently an illustrator based in London but from the Isle of Wight. I'm someone who draws a lot and has a problem sitting still.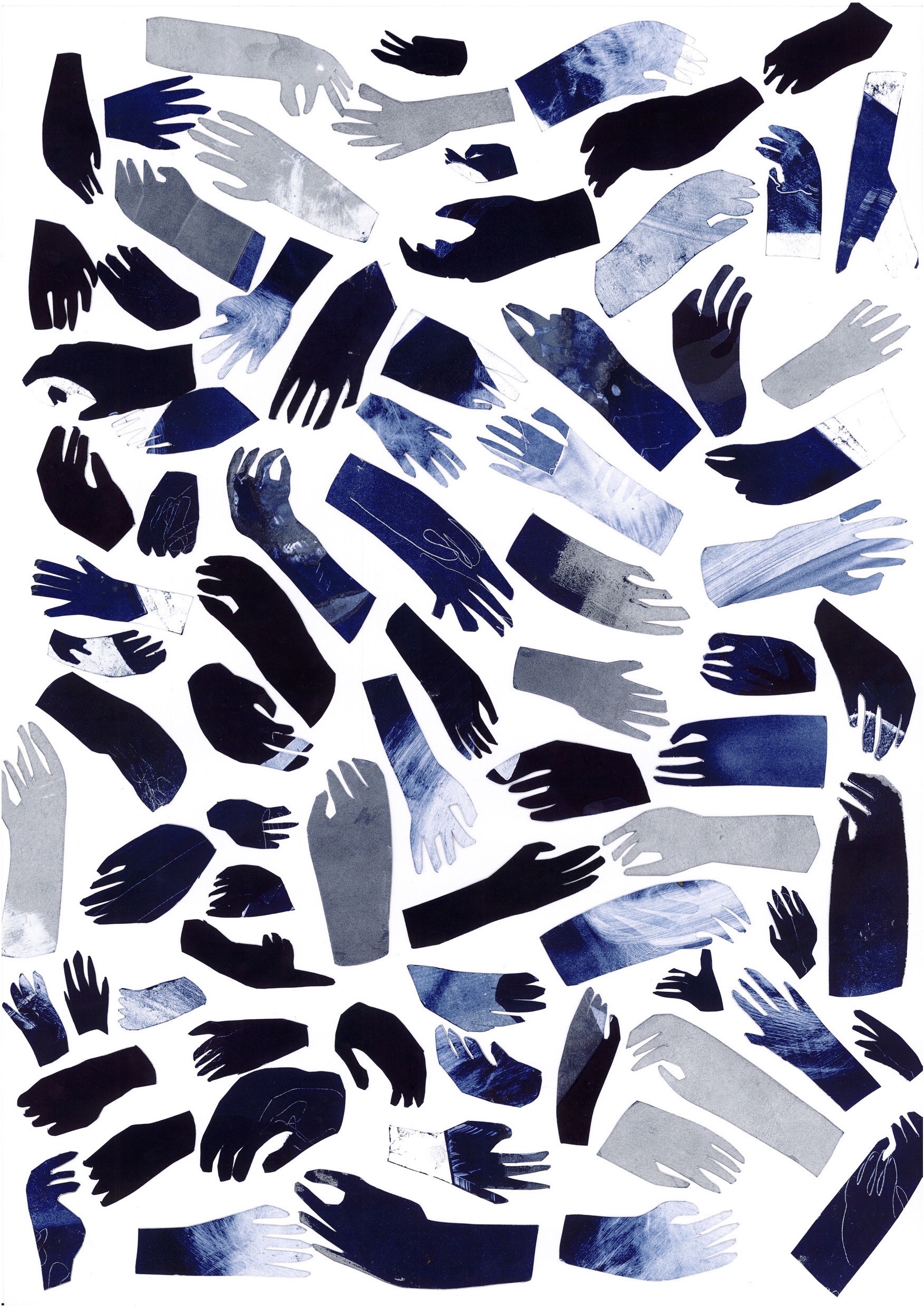 2. Tell us about your aesthetic.
Always hard! I think it's pretty colorful and instantaneous but it's different for everything. I hand render most of my work which I think gives me continual joy. I find working with tactile materials always makes me question what I'm doing and gives me ideas along the way.
3. What is your favorite medium and why?
Probably collage, I really like the ability to just move things around and the process of cutting things down. With drawing, sometimes I re start a drawing again and again because as I'm working I think about a different way I'd do the composition, but that's what I like about collage, it's all at your fingertips to move around.
4. What is your artistic process like?
I think I've always been quite hard on myself, so it's been often quite grueling, though I love it I'm sure Im like everyone else in that sometimes it makes you miserable! I'm always questioning myself, which I think can be a very good thing, but it got to the point when anything I made or drew I would think 'whats the point in this', Art school is amazing in so many ways but sometimes it can make you question yourself too much and you can forget to enjoy the process. Reflecting on this, recently I've just been doing the stuff I want to do without thinking too much and it's made me feel a lot better. So I think now my artistic process is a lot about doing something when I get the idea, not over analyzing.
5. Who and/or what inspires your work?
I'm inspired hugely by a close group of friends I formed when I was studying, who are all very talented in their own right, but often when we work together is when I feel most inspired because working with people who are as passionate as you makes everything very exciting. I'm very inspired by literature, I try to read a lot and I find constant wonder in books so often when I'm working I'm thinking about narratives in my head.
6. What role does art play in your life? How does it change the way you view the world?
A huge part! I think it makes me look a lot more. I recently had a conversation with a friend about traveling alone because I'd just got back from Barcelona where I'd gone drawing for a few days, and she expressed how great it was to have something you could just do wherever you were. I have to agree immensely, drawing and documenting has given me such joy but it also makes you look a lot closer.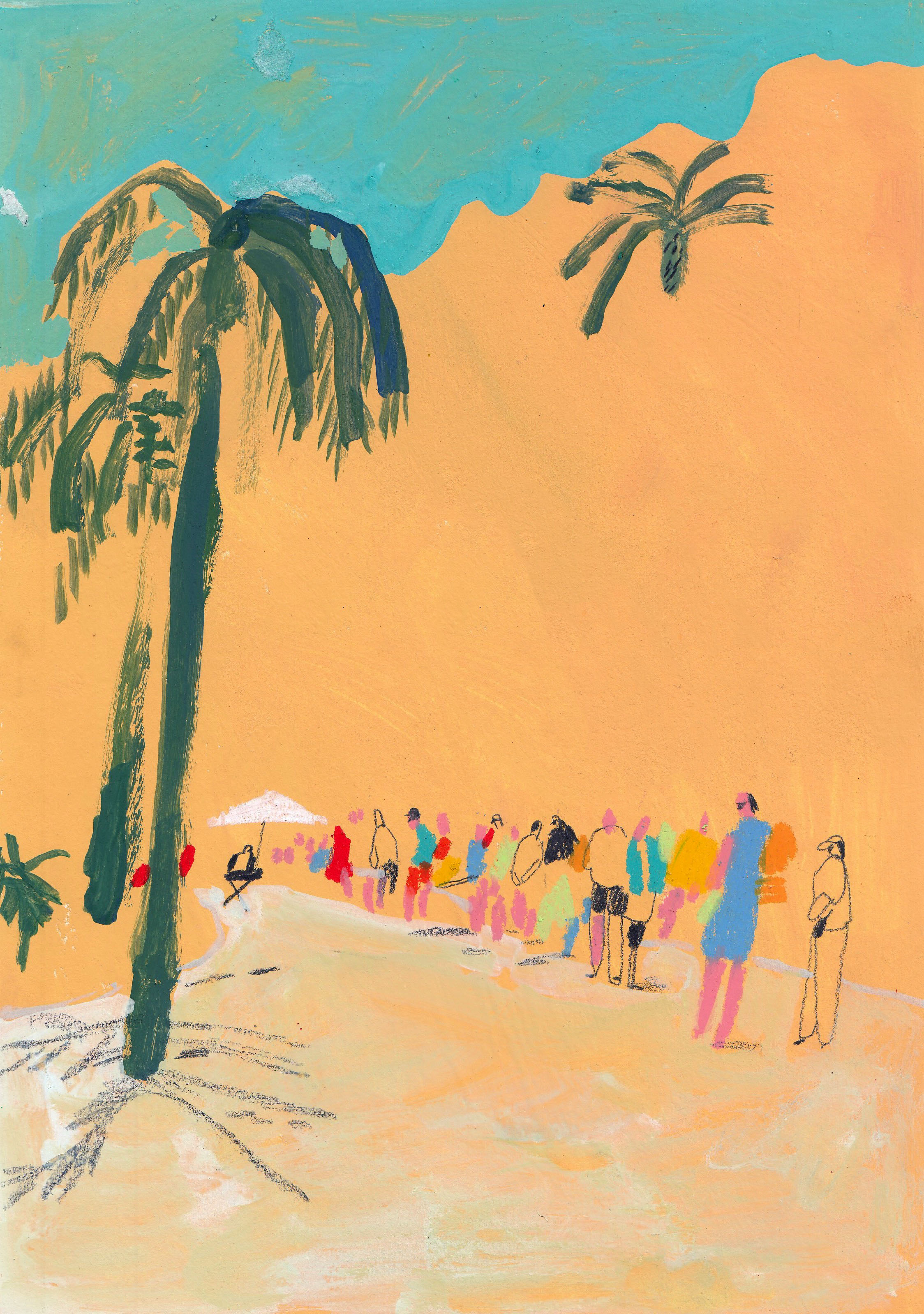 7. Where did you study?
Kingston University, where I also did my art foundation, which was the best part!
8. Where do you see yourself in five years?
I'd hope at some point to be able to work abroad for a bit, I'd really love to be in Barcelona. Work wise, I'm not sure but I like it better that way, I hope I'm working on projects with my Kingston pals but I also really enjoy the idea of working in publishing in some way, so we'll see!
9. What about in ten?
In a studio with the Kingston group. I'd like to find myself working alongside them permanently some day!
10. What do you hope to achieve with your art?
I think illustration has the power to communicate instantaneously and grab you instantly, but at the same time this gives you the power to slow things down, get people to look a bit more. Something I don't think is recognized and utilized enough! Though lots of my work is capturing places, people and working on solitary images, what I also want to achieve is communication of vast topics and ideas that perhaps are hard to understand or topics that people aren't interested in. Ultimately what I want to achieve is getting people to look a bit closer.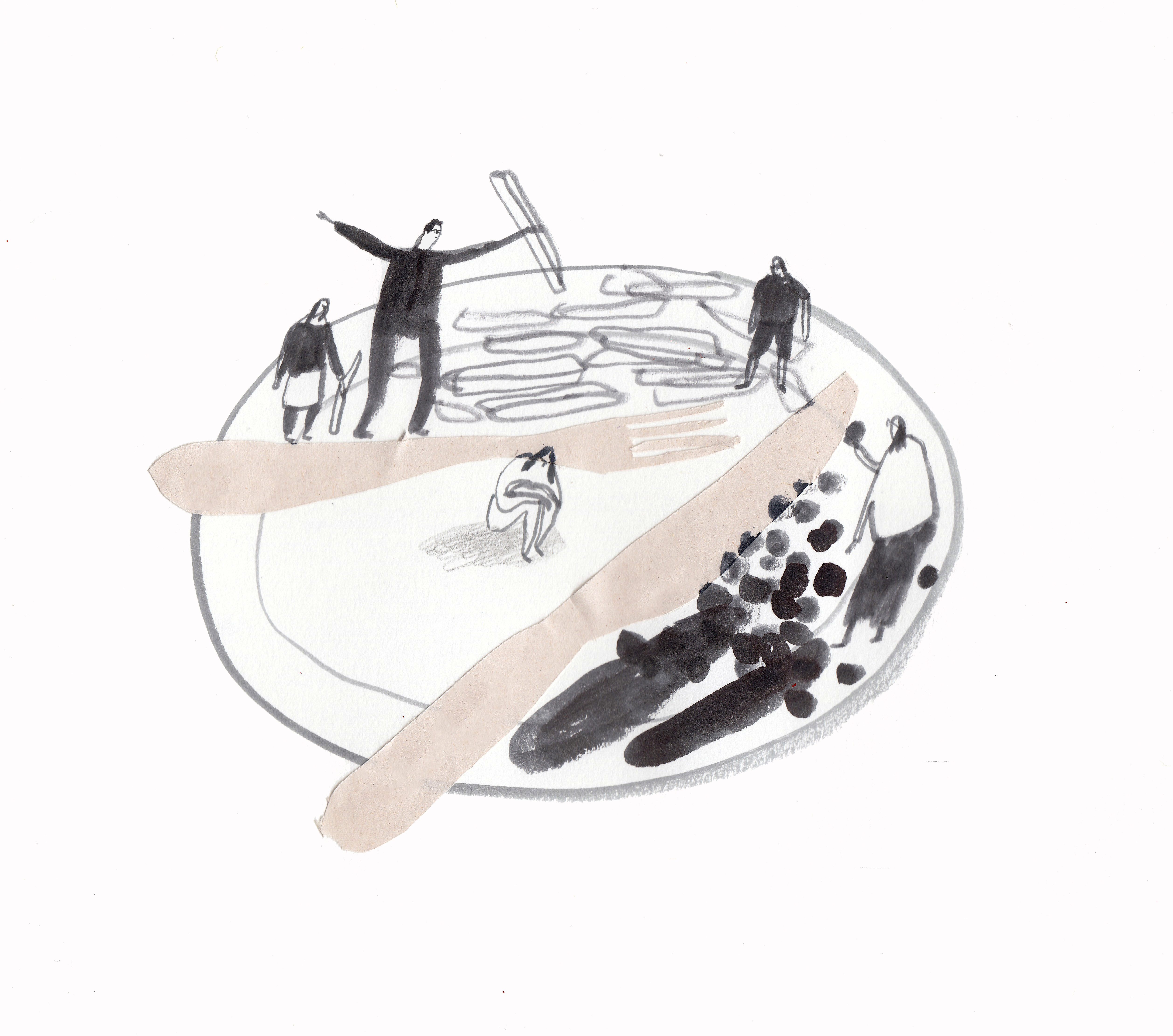 11. Now, tell us a little more about you as a person: what is your favorite food?
Ah! I'm quite a stubborn person and I'm also very passionate so I find it very hard to do anything by halves. I'd say my favorite food at the moment is mango? It could be all I ever eat.
12. Favourite book?
The God of Small things by Arundhati Roy. The tone of it stuck with me and I find myself frequently searching for a quote I read in it, one I really like is 'That's what careless words do. They make people love you a little less.'
13. Favorite genre of music?
My most hated question! I never know what to say. I'm the opposite of a music snob, I generally have no prejudices against anything. All I know is I love dancing to Disco.
14. What are your hobbies?
I love swimming; it gives me a good time to actually think and not feel like I'm wasting time! Also, running and baking.
15. If you weren't an artist, what would you be?
I'd love to be a historian I think, Maybe work at the Imperial war museum in London. I loved history at school, I like the way it gives you a whole layer of understanding and helps you connect people and place. Or own a bakery, which to be honest, I might be much better at!