Instagram:
@charlottekeates
Facebook:
www.facebook.com/charlottekeatesart
Website:
www.charlottekeates.com
1. What's your story? Where are you from?
I'm a full time artist. Originally from Somerset and currently living and working from a studio in London.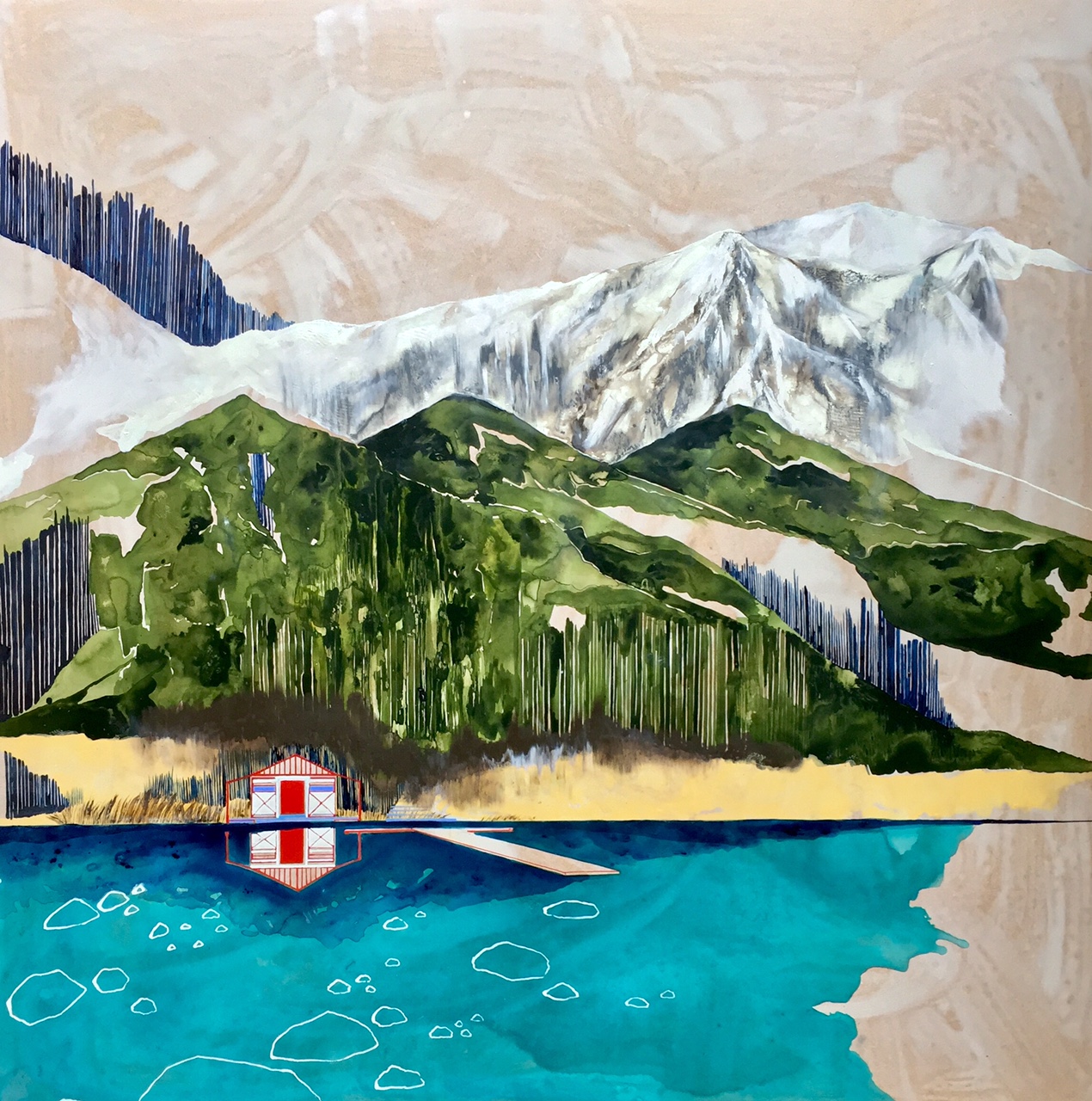 2. Tell us about your aesthetic.
I'm always aiming to push the boundaries of perceived space. Although I love the 1960's and 70's style of interior architecture, it is the dialogue between both inside and outside that particularly interests me. This has been an evolving theme underpinning all my work, and something I found to be so inspiring in California on my recent inspiration trip, specifically in the Palm Springs area. It was like a little bubble of mid-century modern incredible architecture that was made for the outdoors to become a part of, and flood into the interior in one way or another… whether it's the intense lighting that fills a room, casting subtle shadows or a physical atrium that invites nature to grow inside. I'm interested in how both the man-made and the organic work together, deliberately or naturally.
3. What is your favourite medium and why?
I'd have to say acrylic on panel - my works are mostly acrylic with a bit of oil bar. They allow me the scope to experiment and play with textures and mark making in a fluid and expressive manner.
4. What is your artistic process like?
I always begin a painting with an idea in mind, a memory or part of a photograph... Textures and consistency of paint play an integral role in my process. The surface that I paint on is where the process all starts, an adapted version of a traditional gesso ground, which is painted onto the panel in a very fluid, free manner. The exposed fragments of 'ground' are as much a part of the painting as the paint itself. I love that each process within my paintings co-exist and become as important as each other.
5. Who and/or what inspires your work?
Travel hugely inspires my paintings. So much of my work is about observing what's around me. My inspiration is sourced from many different areas, it almost becomes an obsession. Everything around me can relate in one way or another. Artists that inspire my work are: Mamma Andersson, Matthias Weischer, Dexter Dalwood, Eric Fischl, Stefan Kurtan, Peter Doig, Vermeer, and so many more.
6. What role does art play in your life? How does it change the way you view the world?
I can't really remember not being creative, or not thinking a lot about art. It plays a major role in my life and much of my world is built around it. I'm lucky that my partner is a creative as well, he's a designer and photographer so we can discuss our projects and what we are seeing on our travels in the same way.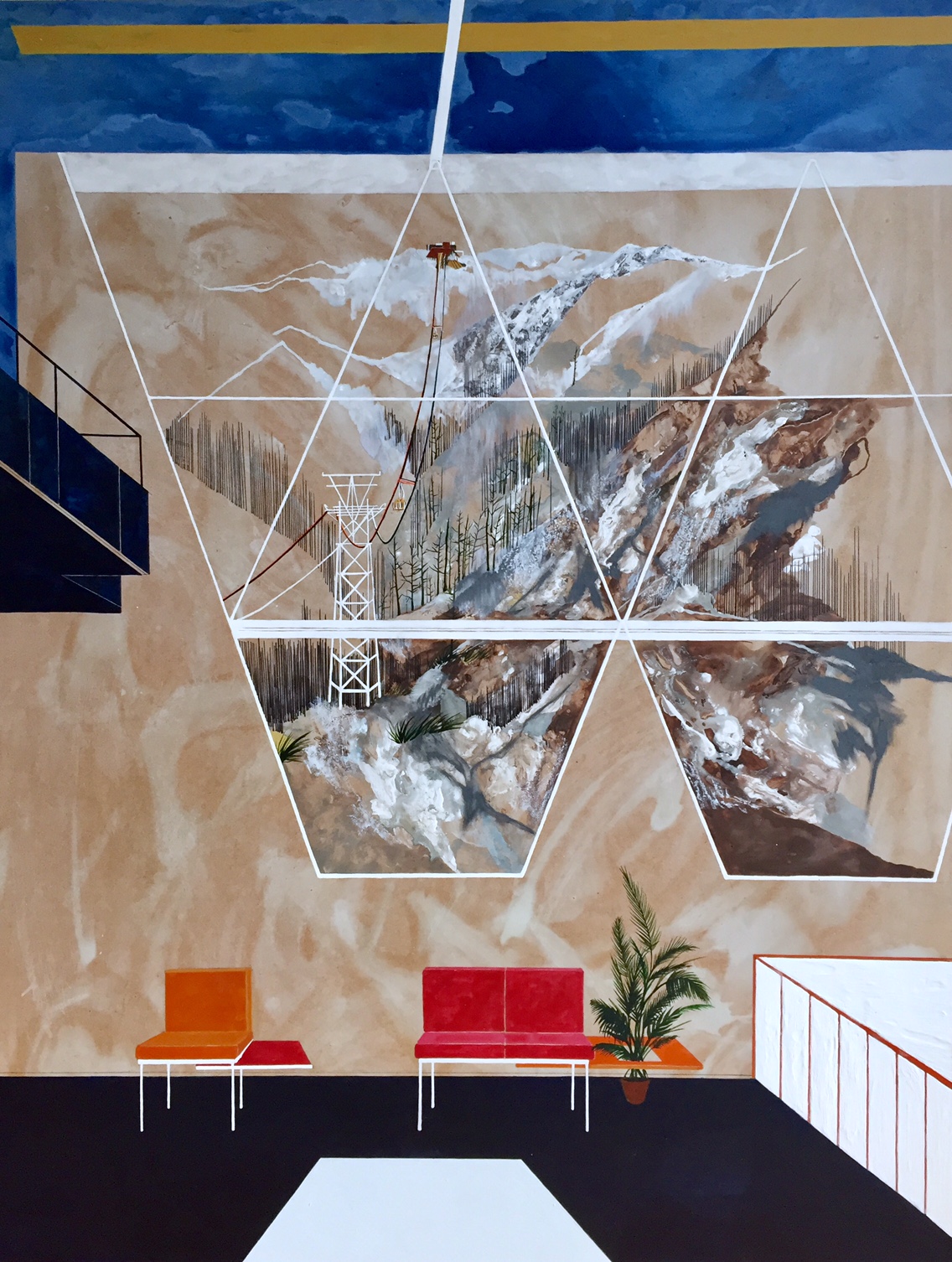 7. Where did you study?
I studied Fine Art at Falmouth University, Cornwall for 4 years. It was the most incredible art school, I could see the sea from my studio.
8. Where do you see yourself in five years?
I'd like to be living by the sea again, out of the city - travelling lots around the world. Painting pieces that challenge and test me, exhibiting in many different countries and still fully supporting myself as an artist.
9. What about in ten?
Ten years wow... I want to be making work that is meaningful and thought provoking, where the viewer connects to the works. It's important for me to have a beautiful studio surrounded by inspiring landscape and inspiring people. Ultimately I guess I want to be reaching my full creative potential and living a happy and fulfilling life.
10. What do you hope to achieve with your art?
What I really like is that the viewer can relate to my work through their own experiences and create their own individual response – I think that this is so important for my work. I want the viewer to be transported into his or her own world. Fundamentally I would hope to conjure an emotion within the viewer, whilst the spaces elicit a sense of stillness, a peaceful and calm location of contemplation and thought.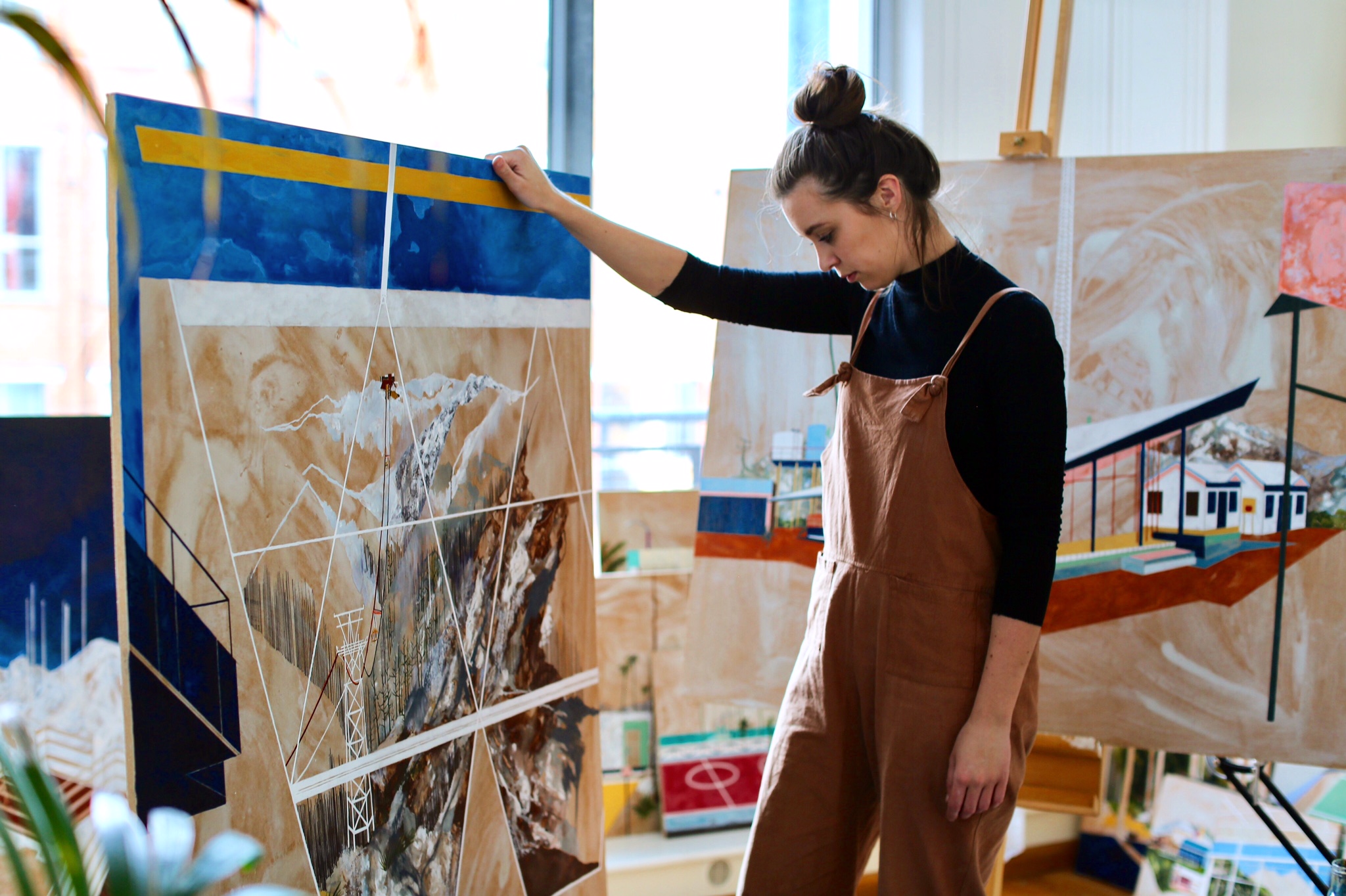 11. Now, tell us a little more about you as a person: what is your favourite food?
Ooooh at the moment fudge, but i'm your classic chocoholic.
12. Favourite book?
Vitamin P & Vitamin D.
13. Favourite genre of music?
Anything super chilled.
14. What are your hobbies?
I play the piano and have recently taken up yoga.
15. If you weren't an artist, what would you be?
Bored.