Instagram:
@charlottepicciotto_illu
1. What's your story? Where are you from?
Hi! My name is Charlotte and I live in Paris. I am a free-lance illustrator and graphic designer. I started drawing because my mother was a painter and I admired her. I fell in love with illustration trough graphic novels too!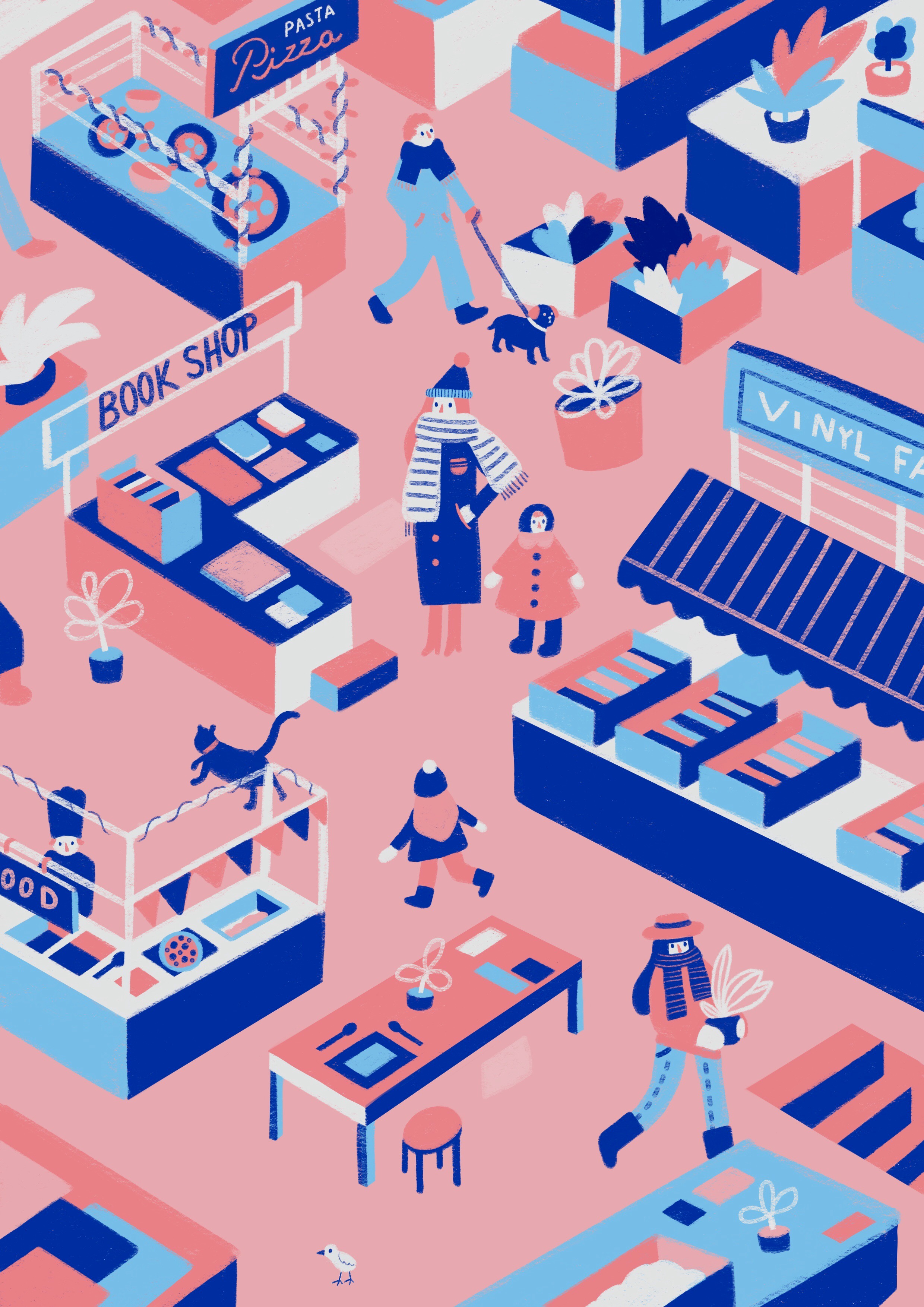 2. Tell us about your aesthetic.
It is firstly a color work. If the color is not good enough, I am blocked. And my style is quite simple: I try to draw things like I naively see them but with my own color vision.
3. What is your favourite medium and why?
I bought an iPad pro with pencil a year ago and I have not touched a sheet of paper since. I love it because I can take it everywhere. I can draw in a cafe, on the corner of a table or in the train; it is so convenient. I use pencil shapes and pastels, everything that has grain: it gives relief to the drawing.
4. What is your artistic process like?
I sketch a lot of drawing when I have free time and then when I think that one is quite good I start a color palette search.
5. Who and/or what inspires your work?
Sometimes it's just people who I admire, animals that I love, vibes in some places: I like to represent what catches my eye. The human is often at the center of my illustrations.
6. What role does art play in your life? How does it change the way you view the world?
Doing illustration allowed me to look more in detail at things like a face or nature specifics. It permit you to see the world differently, to give it a boost, to give it a new lease of life, or to highlight some qualities.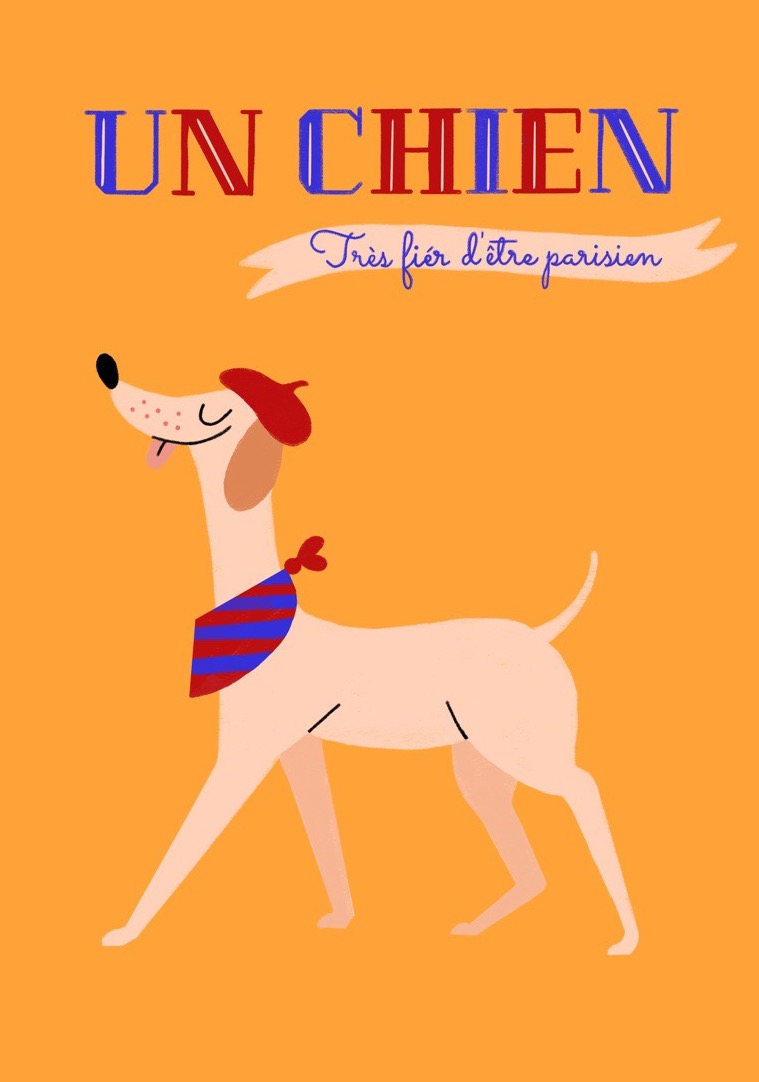 7. Where did you study?
I got my bachelor in graphic design at ESAG Penninghen, in Paris.
8. Where do you see yourself in five years?
I hope that I have gained experience and realize some ideas that goes through my head.
9. What about in ten?
I hope to be a creative director maybe!
10. What do you hope to achieve with your art?
Make people escape for a second, take them to my world. And make them smile of course!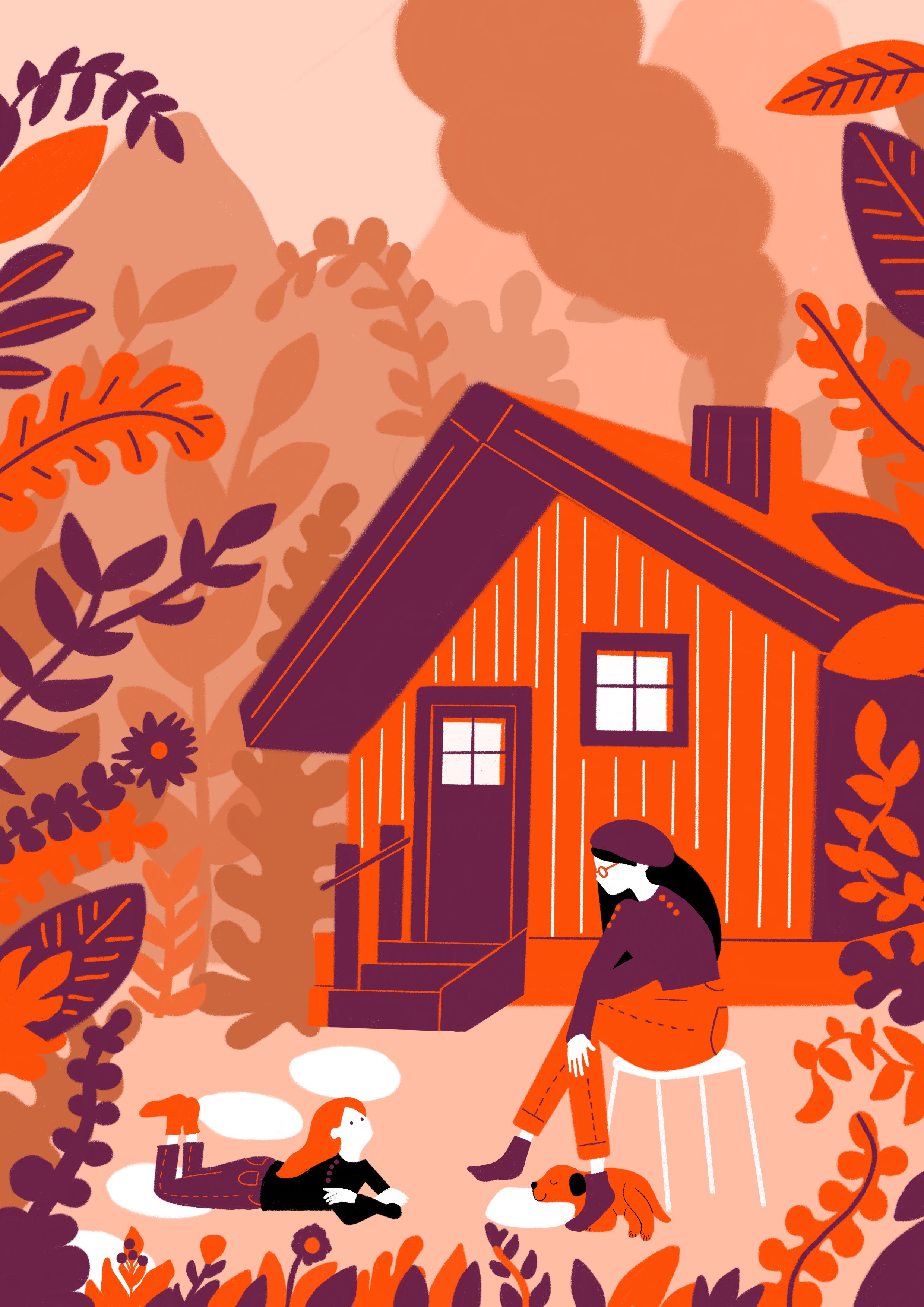 11. Now, tell us a little more about you as a person: what is your favourite food?
I am vegetarian but very greedy and I like all kind of food especially Lebanese kitchen !
12. Favourite book?
« On the road » by Jack Kerouac.
13. Favourite genre of music?
Rock, Folk, sometimes Jazz and Soul. I collect Elton John and David Bowie vinyls. I love Supertramp, Simon & Garfunkel, Paul McCartney, Nat King Cole, The Stray Cats, Sting, Toto, Fleetwood Mac, The Who... But my favorite song of all time must be "Say ain't so Joe" by the Hollies.
14. What are your hobbies?
First of all, do a lot of hugs to my dog. When I can I travel : I took the road once, on a camping car through Scotland. It was the best experience of my life.
15. If you weren't an artist, what would you be?
I would have loved to work in cinema. I like telling stories and that people tell me stories!