Instagram:
@charlottetaylr
Website:
www.charlottetaylr.com
Website:
www.dellostudio.com
1. What's your story? Where are you from?
I'm from London, currently finishing my BA at Chelsea college of arts. I work as a collaborative under the name dellostudio, making large-scale architectural installation and sculpture. My graphics and illustration work is a sort of personal thinking process to my sculpture.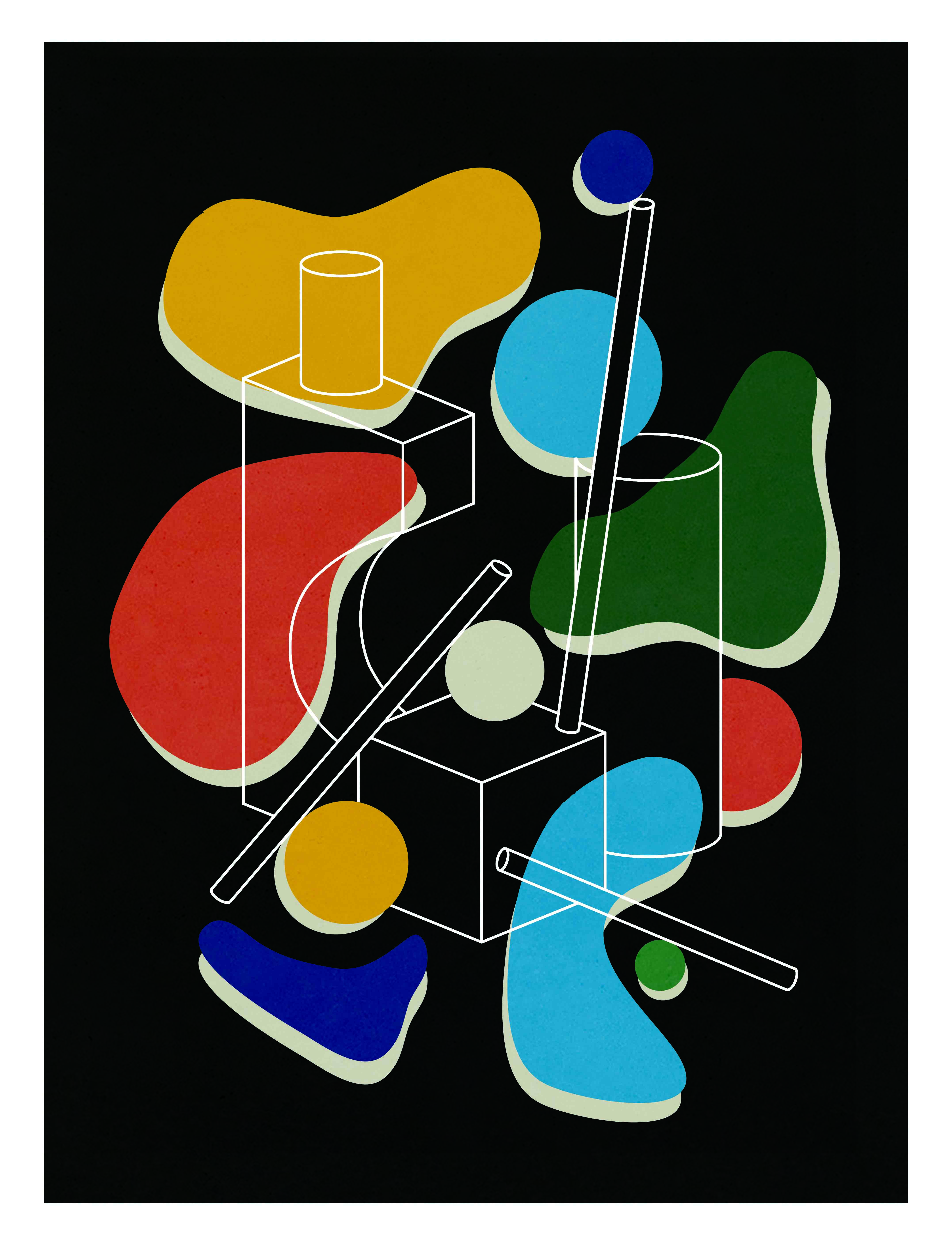 2. Tell us about your aesthetic.
My aesthetic is ever-changing and shifts depending on the medium. I've always had a strong focus on simple geometric forms, but imperfect geometric, where something is just slightly off or out-of-place. Colour-wise, currently I'm really enjoying working bold colours and texture in my graphics.
3. What is your favourite medium and why?
I'm very much a physical maker, I love working with wood and model making. Graphics based work is a big part of my physical making process as a way to quickly make accurate maquettes and sketches. But then again, I'm still very fond of my marker pens. Many mediums are important to me and all support each other in some way of my process.
4. What is your artistic process like?
I keep a few sketchbooks on the go and almost always carry my analogue camera with me. My drawings and sculptures normally derive from some idea refound in a sketchbook or from a photo I've taken. I'm quite an obsessive researcher and collect a lot of visual material, either digitally or going through architecture and interior books.
5. Who and/or what inspires your work?
I'm largely inspired by architecture and design objects. Particularly architecture with a utopic sense; postmodernism and brutalist architecture are central to my references. Ricardo Bofill, Richard England and Carlo Scarpa are a few of my main inspirational architects. I'm also very inspired by just daily observation. I get a lot of my ideas from walking and collecting visual references; shadows and light, the way some buildings layer and create a physical collage and their colour pallets.
6. What role does art play in your life? How does it change the way you view the world?
Art is my way of documenting and exploring my visual experiences, to make sense of and yet equally confuse the world and my environment.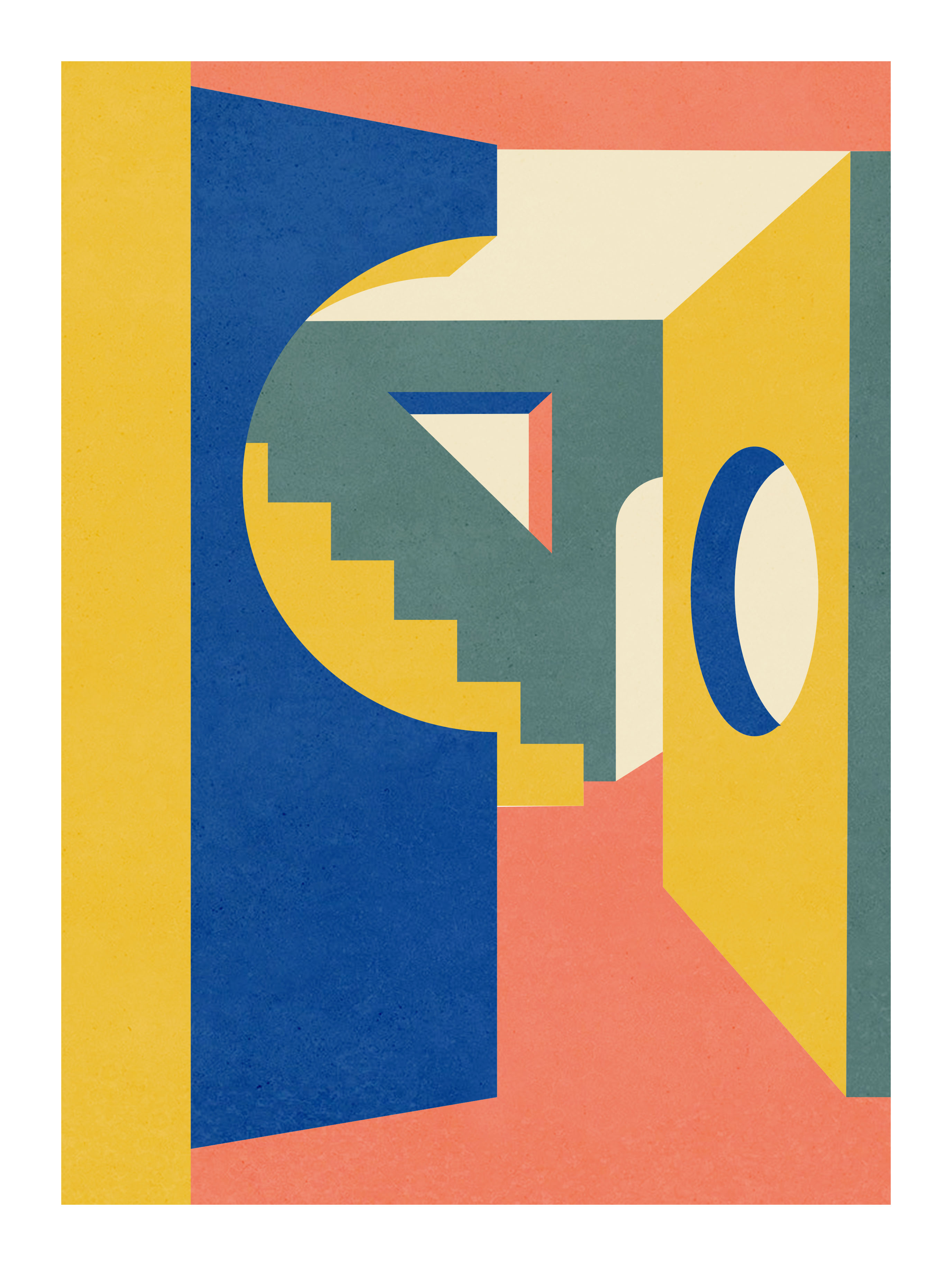 7. Where did you study?
I'm still studying at Chelsea College of Arts in London.
8. Where do you see yourself in five years?
Hopefully, my collaborative dellostudio becomes something bigger and is functioning as a design studio. To have a studio with high ceilings, huge windows and lots of plants would be pretty ace too.
9. What about in ten?
To be making things for big brands whilst having the time to indulge in personal projects.
10. What do you hope to achieve with your art?
I don't create work for any particular purpose, just drawing details and elements that I find curious. I'd be very happy for my work to spark the same intrigue I have, to look at architecture and the built environment slightly differently.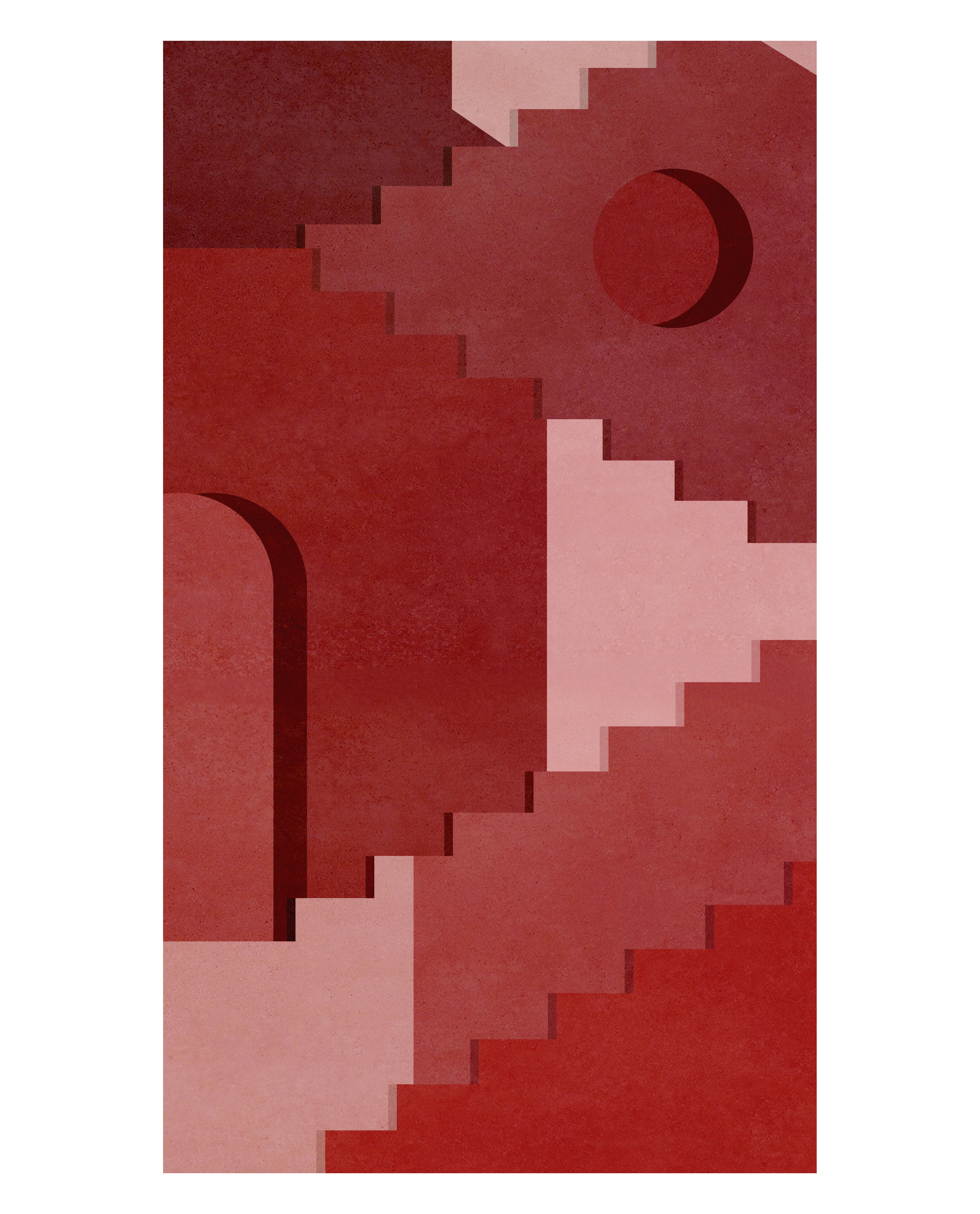 11. Now, tell us a little more about you as a person: what is your favourite food?
Dim Sum.
12. Favourite book?
Species of spaces and other pieces by George Perec.
13. Favourite genre of music?
I listen to almost anything, depending on what I'm doing. With drawing, I tend to listen to classical or jazz music.
14. What are your hobbies?
I spend a lot of time walking, reading and playing with my film cameras.
15. If you weren't an artist, what would you be?
I'd quite like to try my hand at interior design. Or architecture, and design obscure houses constructed just of staircases.