1. What's your story? Where are you from?
Hi! My name is Chelsea Blecha. I'm a freelance illustrator & designer. I'm from San Diego, California, though I spent a large part of my childhood growing up in Springfield, Missouri. I honestly cannot remember a time when I wasn't drawing or writing, encouraged by my mother who is an artist herself. I have always had visuals and stories spilling out of my head, with journals and sketchbooks from my younger years still stacked in my room. After high school I moved to Long Beach, CA to pursue art. I now divide my time between Carlsbad, a beach city in San Diego, and Los Angeles, working remotely.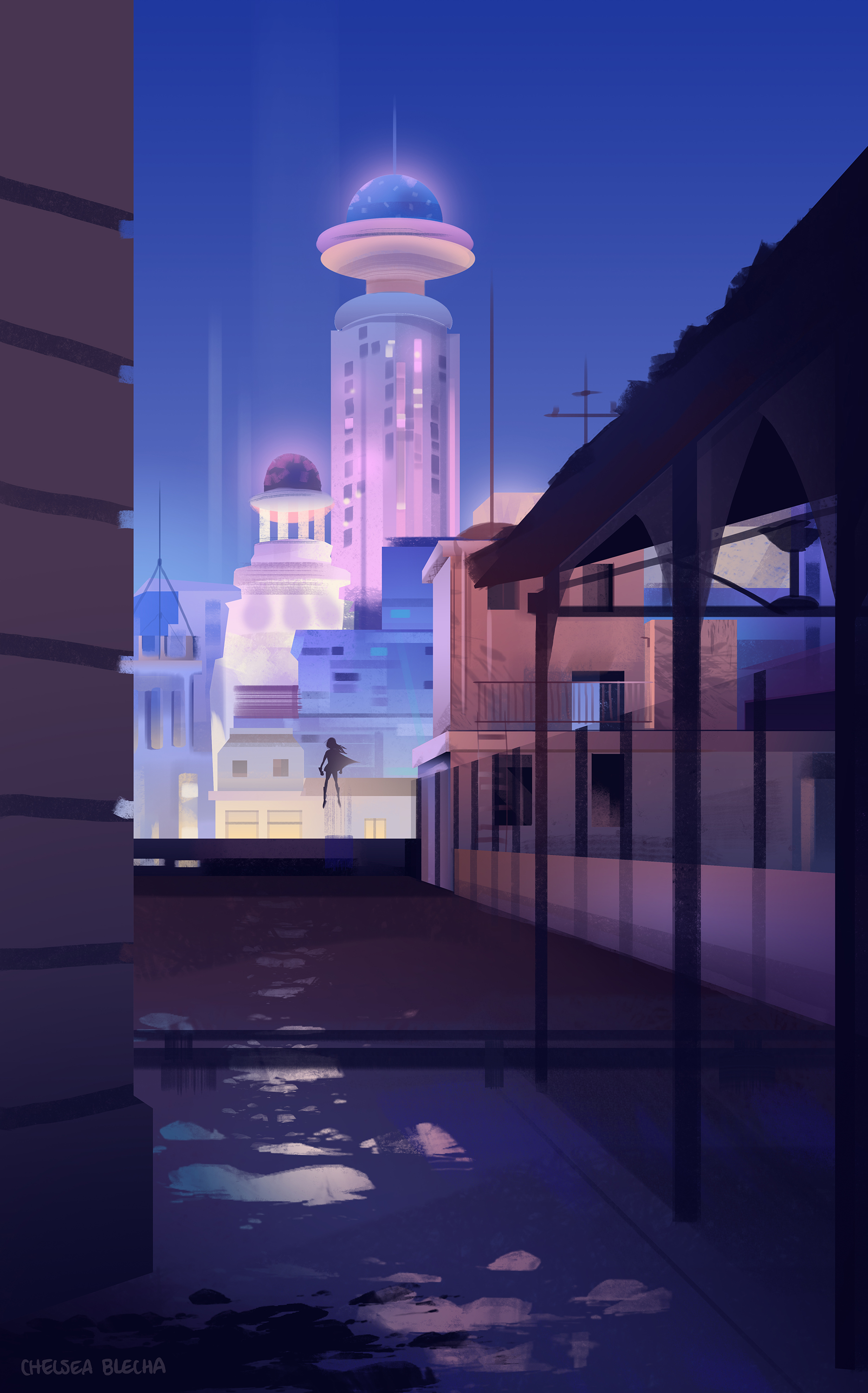 2. Tell us about your aesthetic.
Aesthetically, color and light drive my work more than any other element. I love to contrast soft painterly brush strokes and gradients against graphic hard edges. My paintings are like being in a dream or getting away, a reference to where my head always was as a kid when I wanted to be anywhere but reality.
3. What is your favourite medium and why?
My first love will always be watercolor and colored pencil since I only used to work traditionally, but I've evolved to using Adobe Photoshop for digital painting. I like that Photoshop allows me the freedom to achieve graphic elements paired with aspects of traditional painting in vivid colors.
4. What is your artistic process like?
My process usually starts with a feeling. Either it's a story I come up with in my mind or it's inspired by something or someone I see when I'm out and about. I always begin my paintings with a bunch of small notan sketches in my sketchbook, which help me figure out the composition and values of the piece. I like to use Copic grayscale markers for these. Once I'm done, I move to the computer and begin to paint, first with flat color and gradients, then going in with brush strokes.
5. Who and/or what inspires your work?
The core of my inspiration comes from my experiences in life. Spending so much time in LA has inspired me, as it's an entirely different world than what I grew up in. The people I meet and places I see are endless and ever-changing, which provide constant stimulation for ideas for my artwork. The big city life truly fascinates me, even though it can get overwhelming at times. My friends are also a great inspiration. I'm lucky enough to be a part of such a talented, hard-working group of artists who uplift and support each other.
6. What role does art play in your life? How does it change the way you view the world?
Art has always been a constant in my life. I remember as a kid when I'd walk to school I'd notice things like shadows falling across the field and the way my shoes looked squishing against the dew on the grass. I thought these were things most other people paid close attention to also, but as I grew older I realized I was almost hyperaware of the little things that surrounded me. I notice a lot about the way light and shadows behave, which change the way I view the world and the way I produce my work.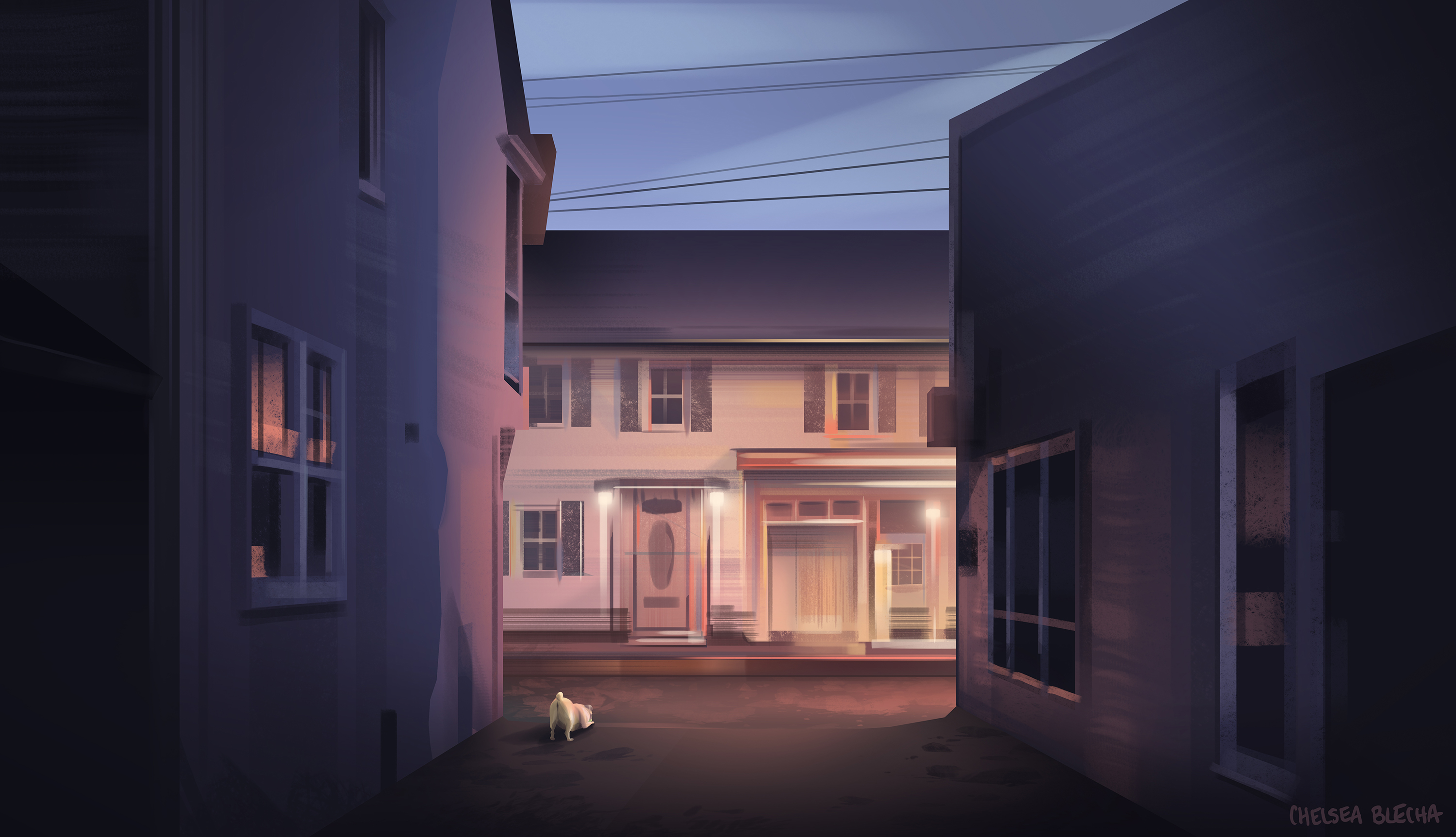 7. Where did you study?
I studied Illustration/Animation at Cal State University, Long Beach where I graduated with a BFA.
8. Where do you see yourself in five years?
I believe my work is going to continue to evolve. I feel like this is only the beginning of what I can achieve. I've talked to my group of friends from art school quite a bit about starting up our own studio and would like to see this idea come to life.
9. What about in ten?
In ten years I'd like to be able to reflect back over the previous years and feel like I've succeeded in what I sought out to do, accomplish my goals and dreams.
10. What do you hope to achieve with your art?
I started creating these pieces to make my own world a little brighter, so I hope to evoke positive emotions in the viewer. I like to capture the world through a fantastical eye with my paintings, ultimately encouraging others to see and appreciate the small nuances in life that most of us subconsciously pass by.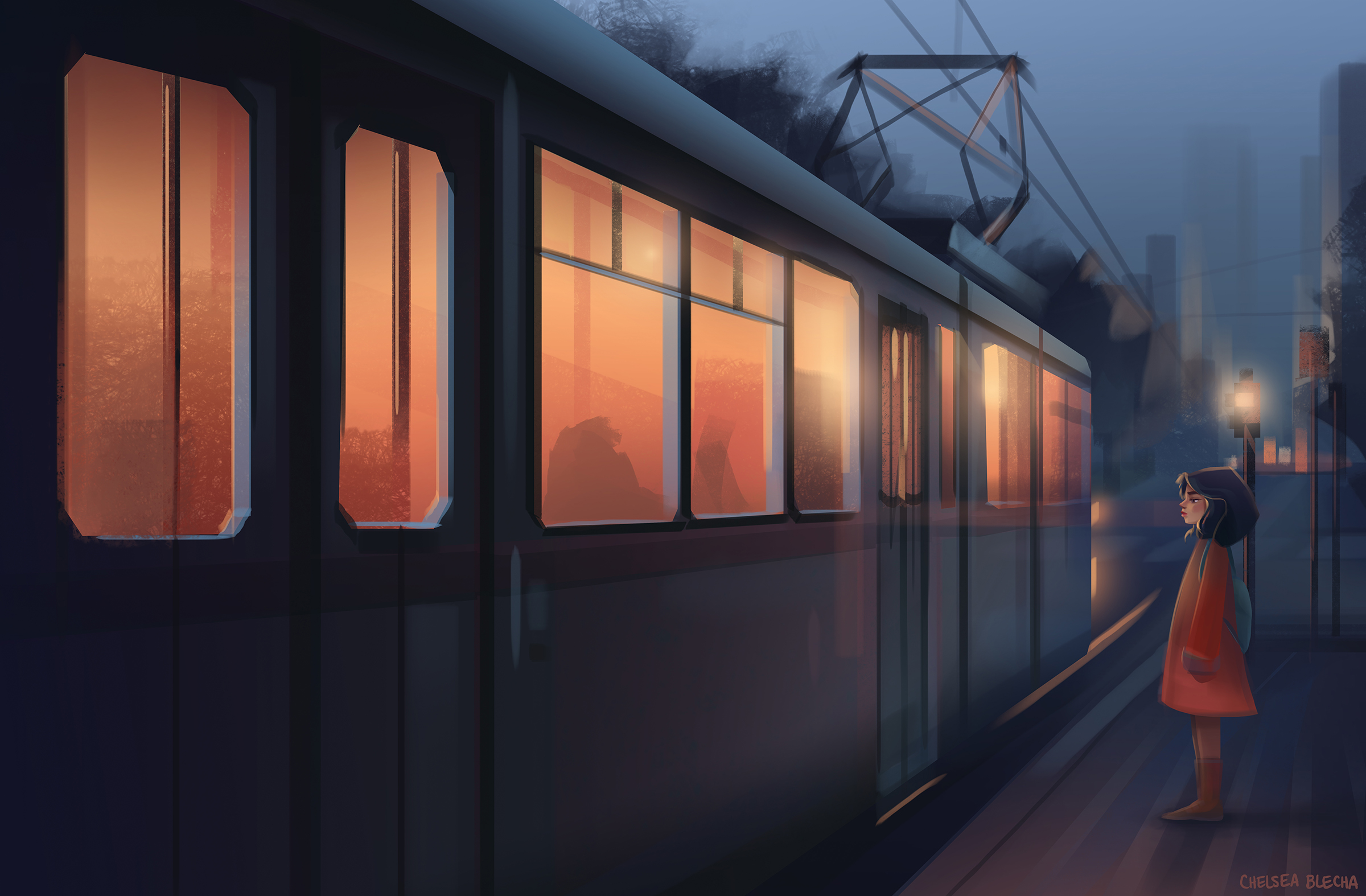 11. Now, tell us a little more about you as a person: what is your favourite food?
Ask anyone who knows me, if we go to a restaurant and mac 'n' cheese is on the menu, I'm ordering it. When I'm home in Carlsbad you can find me at the beach with my carne asada fries and horchata. But don't get me wrong, I'm always up for pizza!
12. Favourite book?
I read Wuthering Heights when I was younger and have been rereading it ever since.
13. Favourite genre of music?
My music is mostly all-encompassing, yet I love alternative and indie music. My favorite bands are The 1975 and Local Natives.
14. What are your hobbies?
When I'm not drawing or painting, I'm either at the beach, skateboarding with my roomies, playing guitar (ask me to play any Blink-182 riff you can think of), or going to a gallery show opening somewhere in LA.
15. If you weren't an artist, what would you be?
I still have a strong passion for writing. As a child I'd fashion my own chapter books out of graph paper and illustrate them myself. So if I hadn't gone into art, I probably would have pursued becoming an author.