Instagram:
@chema_peral
Facebook:
www.facebook.com/chemaperal
Tumblr:
ensaladaperal.tumblr.com
1. What's your story? Where are you from?
I was born in 1985 in Vilanova i la Geltrú, a near-to-the-beach town from Barcelona. Since I was a kid I read a lot of Spanish comics such as Mortadelo & Filemon, Zipi & Zape and Los Chunguis. Then, in my youth I fell in love with Manga... Dragon Ball, Dr. Slump, Miyazaki, Tezuka and that 80's Japanese stuff... And I started drawing because it was funny and I wished to be a cartoonist.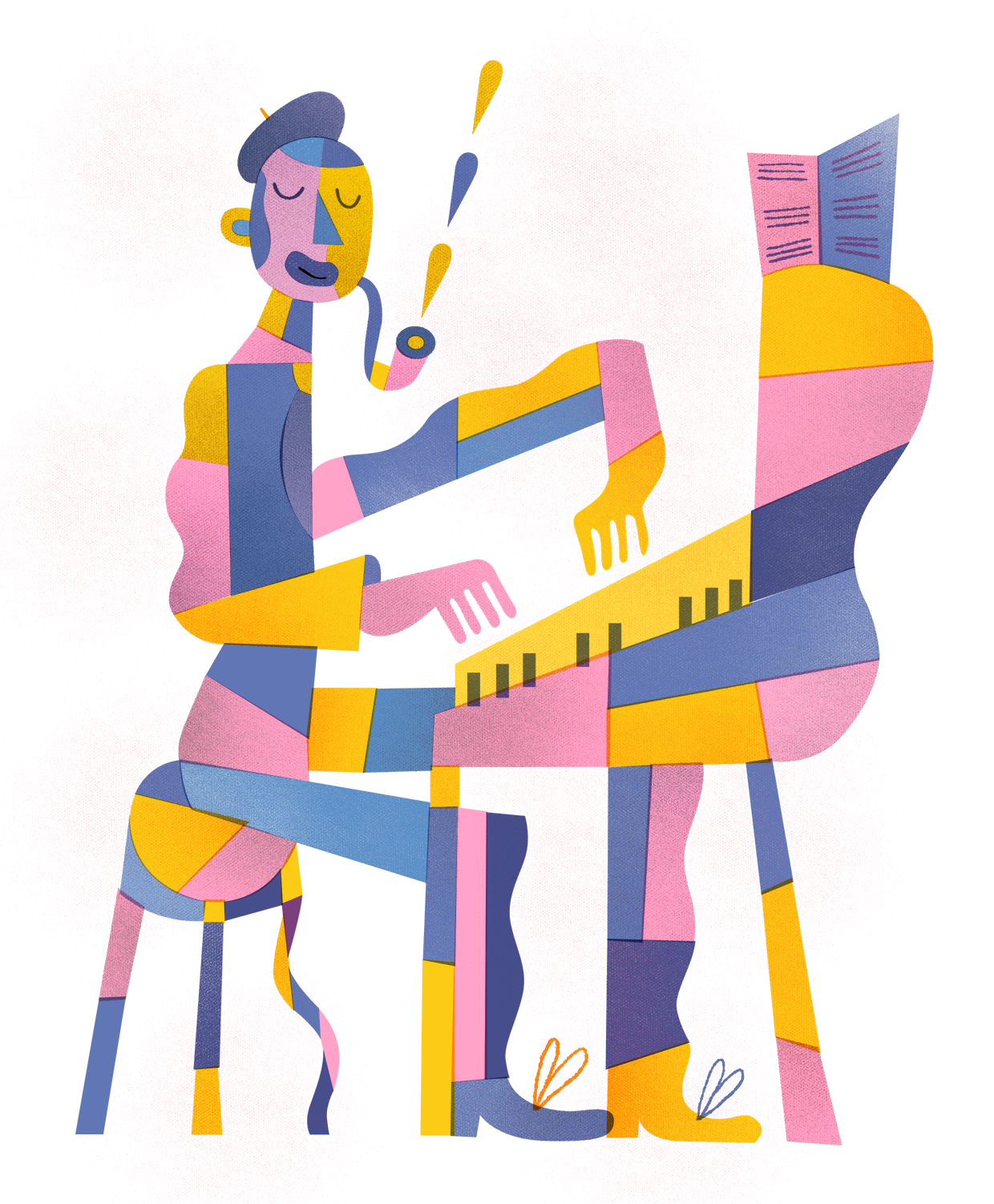 2. Tell us about your aesthetic.
Back in school days, when I was 16 years old, I was obsessed with being a great cartoonist, a realistic one... but I couldn't make it so I thought, "let's draw more crazy stuff". At that time I discovered Picasso's art and it flipped me away! So I broke that "realistic" way of thinking and I started drawing bizarre characters until today. But I have to say that I love to make serious portraits of people in the subway or from the streets sometimes!
3. What is your favorite medium and why?
Let's confess that I love to make final drawings in my computer, with my bamboo tablet in Photoshop, but the way I most enjoy drawing is in my sketchbook with pencils.
4. What is your artistic process like?
Well, first of all I close my eyes to imagine the scene and the characters, sometimes laying on the bed hearing some Japanese chill out music. I make several sketches. The first ones are little, rough ideas in my sketchbook and then I do it in a large paper. Then I go to the computer to do the final art.
5. Who and/or what inspire your work?
My father was the first person who ever did to me a drawing as a present when I was a kid. He was always drawing the same funny and silly character: a guy without body, with a hat and his arms and legs coming out straight from the head. That drawing, always in the background of my spirit, encourages me to keep on drawing, it had some magical influence on me. And so, a lot of artists such as Arnal Ballester, Blexbolex, MAX, Ever Meulen, Lea Heinrich, Magoz, Miguel Porlan, Miguel Montaner, Osamu Tezuka or Ana Galvañ to name a few.
6. What role does art play in your life? How does it change the way you view the world?
It is my life. I can't live without drawing something everyday on my sketchbook. Anything, whatever... just for fun or to express myself. To tell the world and myself what are my thoughts. I see the world translated in colors, in lines sometimes. Drawing keeps myself quiet, like when I go the local museum in Vilanova, to see some random antique art... It's kind of soothing, imagining that people painting in other times.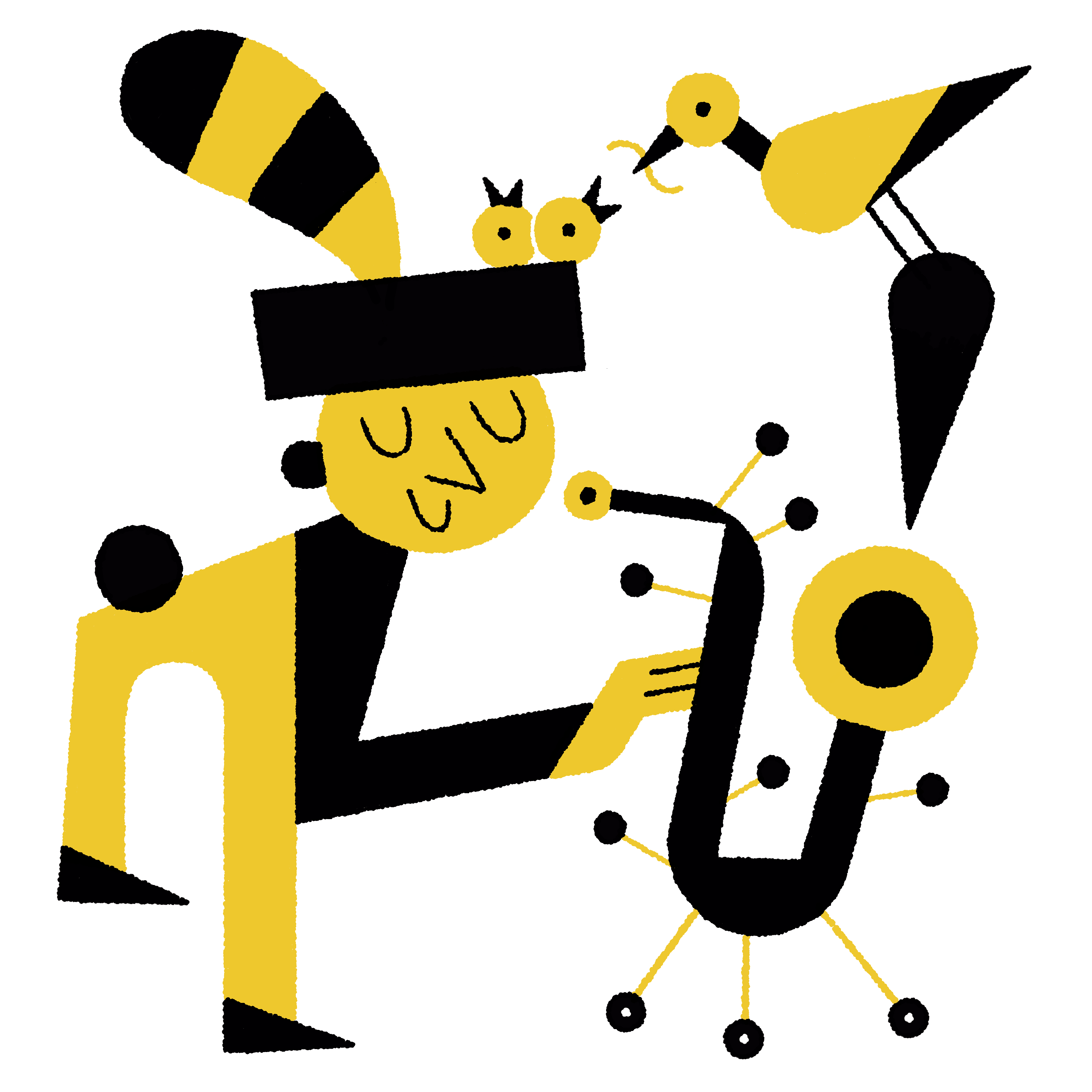 7. Where did you study?
I studied graphic design in the EMAID in my hometown and illustration in the MASSANA school in Barcelona, where a lot of great illustrators from Spain came out.
8. Where do you see yourself in five years? Working in an agency?
Let's see... All the experiences I had with agencies were bizarre, but maybe it's because I have to wait for a really good one.
9. What about in ten?
In five, ten, in twenty years I hope to be still drawing and earning money, overall because I love to do it. The day I start drawing JUST for money, I'll quit. I promise.
10. What do you hope to achieve with your art?
Just a smile upon the face of people. If someone smiles reading one of my comics, or looking to one of my illustrations, I feel satisfied. If there's always people who love to see my stuff, that's all I need.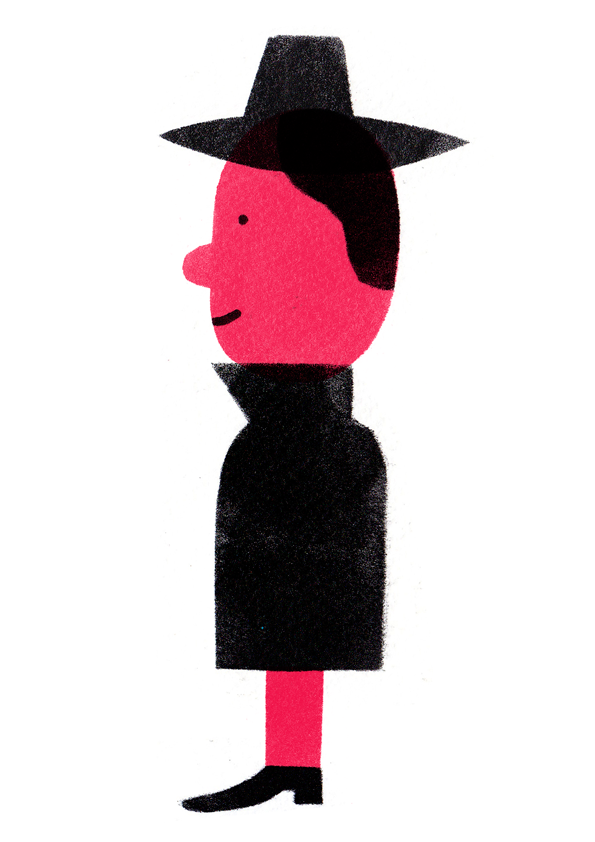 11. Now, tell us a little more about you as a person: what is your favourite food?
Since a year a go I'm vegetarian and I love to cook, more and more. I love to do veggie burgers with buckwheat and dishes with couscous like taboule. And not to say pizza, like all the people around the world, I enjoy doing seitan stew.
12. Favourite book?
Bossanova, by Ruy Castro.
13. Favourite genre of music?
I like to hear some ambient music and jazz while I'm working. Also I love soul, funk, disco, house...
14. What are your hobbies?
I'm a crazy vinyl collector of italo disco and disco music from the eighties, overall from underground labels such as Prelude, West End or Salsoul. And then I do DJ sometimes, you can hear my mixes here :-)
https://mixcloud.com/superchema
15. If you weren't an artist, what would you be?
I love to draw birds so I will do something related with ornithology. I love to be in the nature watching animals, not disturbing them! ;-)