Instagram:
@cherry_and_mint
Etsy:
www.cherryandmint.etsy.com
1. What's your story? Where are you from?
My name is Zoey and I'm from a small sunny island called Cyprus. From an early age, I knew I was going to become an artist of some sort, even my School teachers noticed that my only concern in class was to doodle. (Thanks mom for not stopping my constant doodling) In the last three years of school, I had majors in Architecture, Fine arts, Graphic design and Interior design which helped me decide on which path I wanted to continue my studies on. Graphic Design won me over but years after graduating, graphic design alone wasn't enough to fill my creative need. That's when I realized that I should combine it with my endless love for fashion.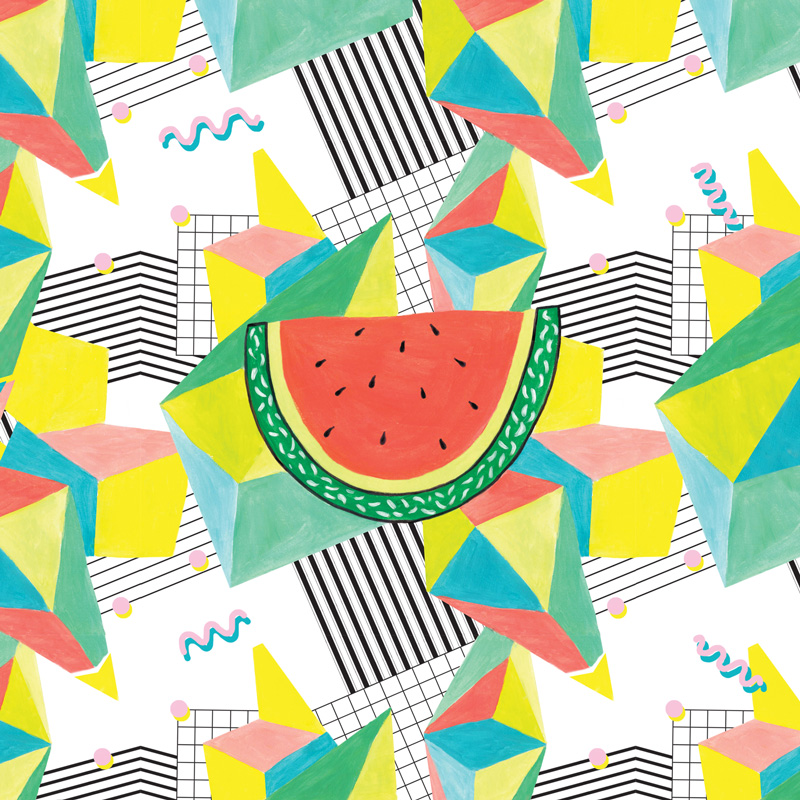 2. Tell us about your aesthetic.
I have an exceptional love for colorful patterns and bold prints with 90s feel and style. It is also the main concept and aesthetic for my shop and fashion brand "Cherry and Mint" which I started in November 2015, almost a year ago.
3. What is your favourite medium and why?
Paint! If I am not working directly in a digital form, I normally choose to work with acrylics because of the texture. Most of the times I keep hand-drawn parts in my designs because I find that texture adds something more genuine to every work of art.
4. What is your artistic process like?
I'm at a point where I do most things on my own. I get a lot of help from my other half George, who is also in the creative field, doing the photoshoots for Cherry and Mint. We have also collaborated on a few designs and the result was beyond our expectations. So the artistic process goes like this: I start from Concept, doing some Sketches on paper which helps me to work later in a digital form. Sometimes I leave the design for a couple of days without thinking about it and then when I glance at it again, I know if it's finished or not. Then the finished design is printed with sublimation or digital print on fabric and gets sewn into fashion pieces or handmade accessories. Some items are entirely handmade by me and that's when my artistic process is done.
5. Who and/or what inspires your work?
I'm mostly inspired by past eras and art movements like Art Nouveau and Memphis. I find inspiration in new cultures, travels, music and the subconscious mind. A person who I find very inspiring not only by his work but also by the way he perceives life is Stefan Sagmeister.
6. What role does art play in your life? How does it change the way you view the world?
A major role! Through art, I have learned how to express my self. Art is my getaway from reality, it is therapeutic and relaxing. Art is a way to say something without actually saying it. Art is communication.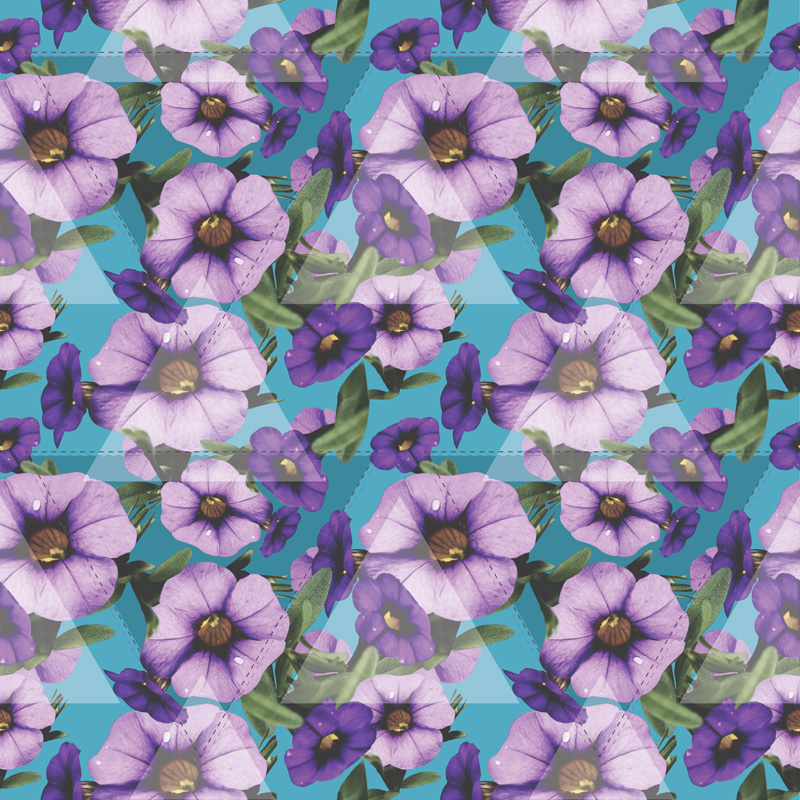 7. Where did you study?
I did a BA degree in Graphic & Advertising design in Cyprus and a Master in Animation in the UK.
8. Where do you see yourself in five years? Working in an agency?
Part of why I have started my own small online shop and brand is because I want to hopefully transform that into my full-time job. Every artist's dream, I guess, is doing what we mostly love and be able to pay the bills.
9. What about in ten?
Ten is a very long time but I could see my self having a small physical concept store with my creations and even host other local artists to it. I'm also hoping to start producing all things Cherry and Mint locally, maybe have a small group of people with different skills to join in so we can grow this together.
10. What do you hope to achieve with your art?
I'm hoping that people will appreciate small businesses, independent artists and slow fashion more than they do now. Get away from mass production items and support independent people rather than big companies.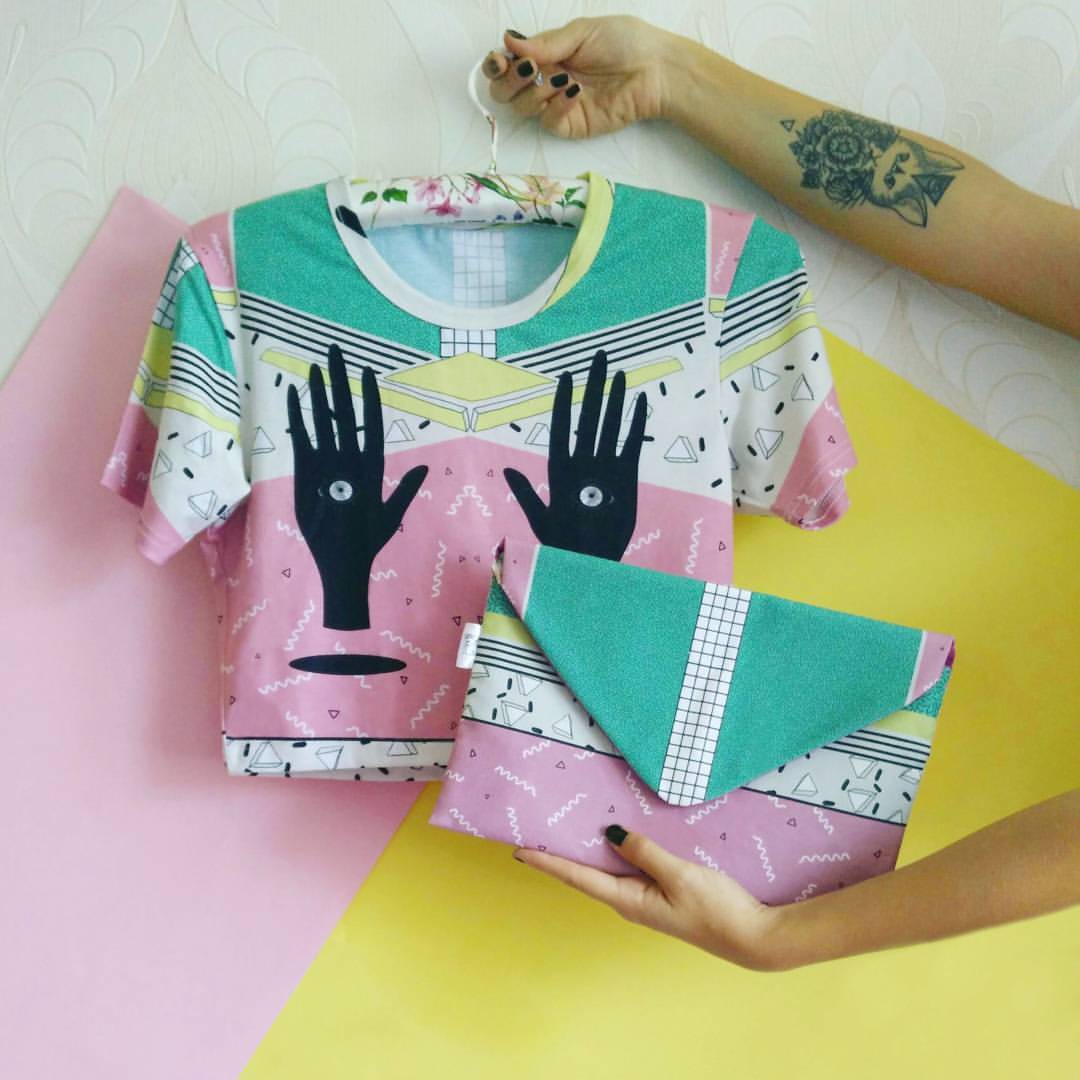 11. Now, tell us a little more about you as a person: what is your favourite food?
Well, I'm actually a vegetarian or better said pescatarian, I still eat fish from time to time. I feel guilty now cause my favourite food is sushi and I'm at a point where I'm processing in my brain the possibility to stop eating fish as well.
12. Favourite book?
The art of looking sideways
13. Favourite genre of music?
Mostly listening to Indie Rock at the moment
14. What are your hobbies?
Sketching, drawing, sewing, spending time with my pets and playing video games once in while
15. If you weren't an artist, what would you be?
That's something that I have never thought of and it's giving me goosebumps to even think about it. I can not think of anything, that I could be, not related to art. I would probably be a musician but that doesn't count, right? Haha.