Instagram:
@chicaco_toya
Twitter:
@toyachicaco
Facebook:
www.facebook.com/ChicacoToya
Website:
www.chi-ca-co.com
1. What's your story? Where are you from?
i'm Japanese illustrator. Born in Kyoto, living in Tokyo. I have been drawing since my childhood.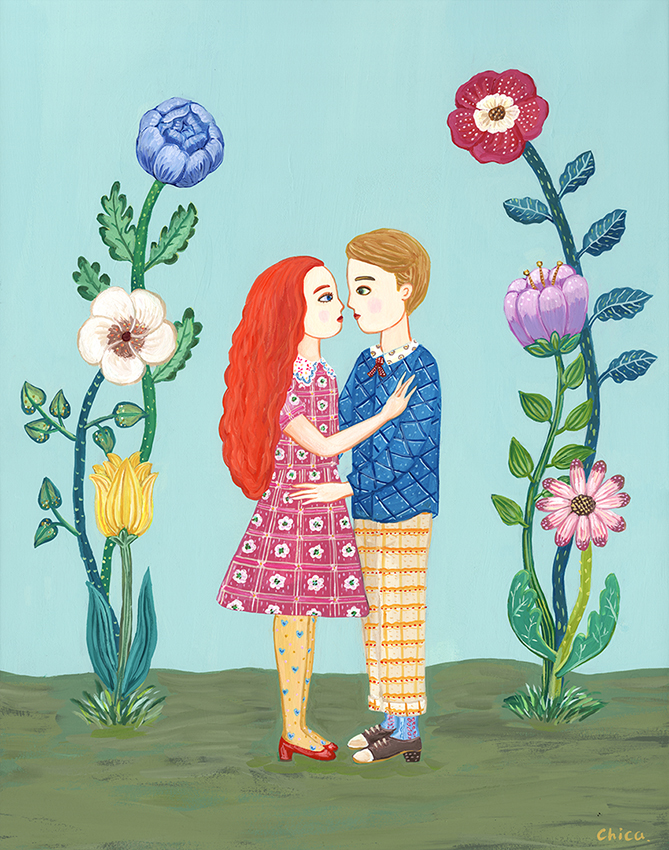 2. Tell us about your aesthetic.
My art began from my imagination. I'd like to create the kawaii(cute) and happy world.
3. What is your favourite medium and why?
My favorite medium is acrylic. It can be paint early and there are many colors. Most is painted on canvas or paper.
4. What is your artistic process like?
When I decided the image, I make an easy sketch. After that I paint freely. Then the color is very important.
5. Who and/or what inspires your work?
Movie, book, magazine, daily life and animal.
6. What role does art play in your life? How does it change the way you view the world?
It's a difficult question. However I can just say only this. I'm not happy,If I'm not an illustrator.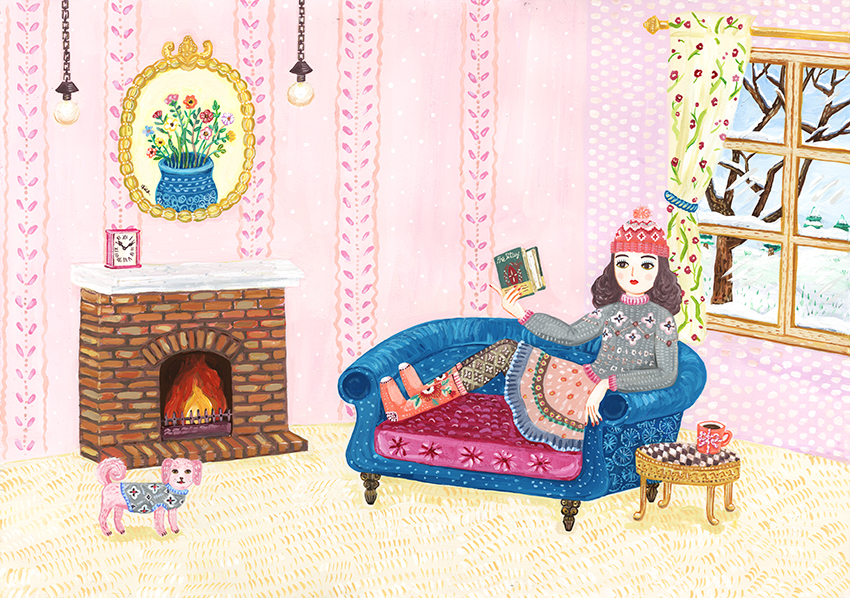 7. Where did you study?
I studied at the School of the illustration of Tokyo.
8. Where do you see yourself in five years? Working in an agency?
Illustrator and Picture-book author. I enjoy my job.
9. What about in ten?
I hold solo show in foreign countries.
10. What do you hope to achieve with your art?
I hope that someone enjoys my art. The more, the better.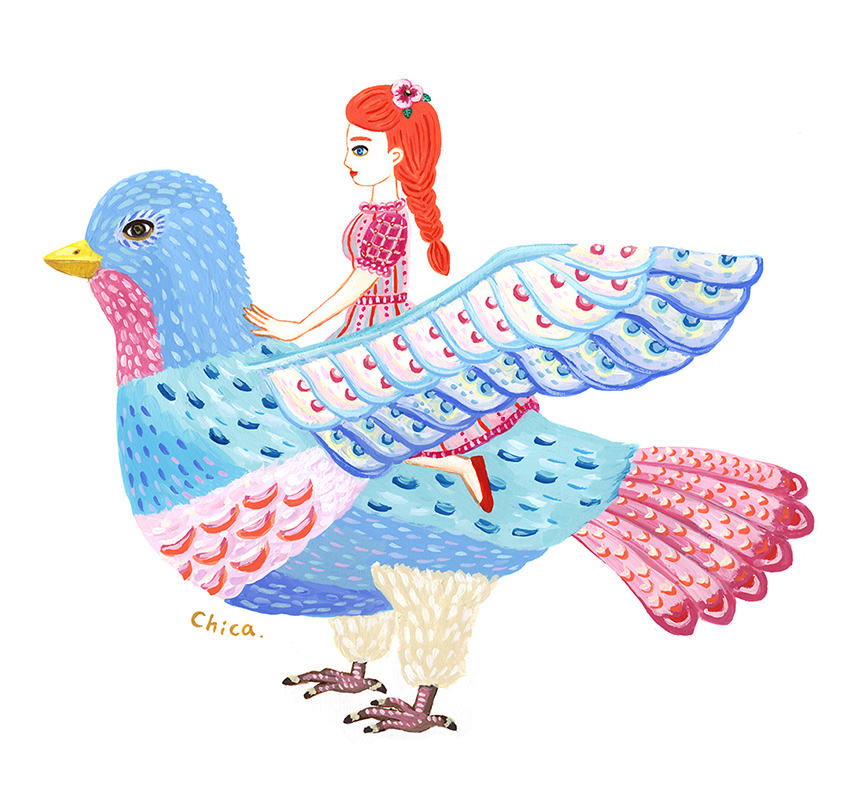 11. Now, tell us a little more about you as a person: what is your favourite food?
Fresh vegetables and seafood. A little Sparkling wine.
12. Favourite book?
I loved Rampo Edogawa and Michael Ende as achild. I still like mystery and a fantasy. I also love a manga. A favorite cartoonist is Ryoko Yamagishi.
13. Favourite genre of music?
I'm not particular about music. However I can't create art without music. I like listening to music with radio.
14. What are your hobbies?
Yoga
15. If you weren't an artist, what would you be?
Gallerist