Instagram:
@chloebristol
Tumblr:
chloebristol.tumblr.com
1. What's your story? Where are you from?
I'm from the great state of Texas, but I currently live in Glendale, which is a suburb of Los Angeles. My parents fully supported me in my move out here, I was very privileged in that way. I was supposed to study Biology, but I was a hard worker, so they trusted my decision to move to California and study art. I owe everything to them. Right now I work for Wild Canary Animation on a Disney show. But previously I worked at DreamWorks.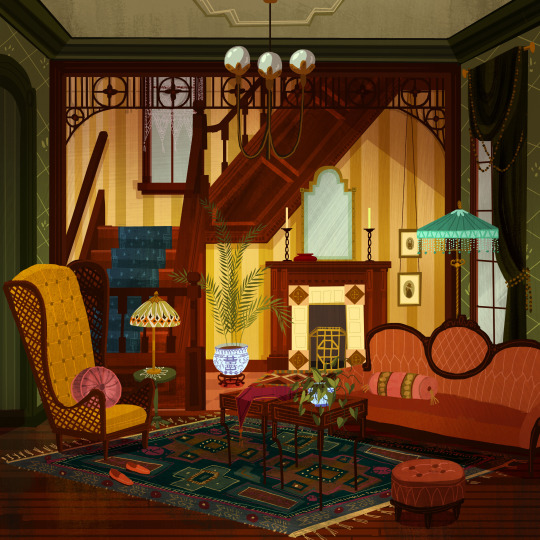 2. Tell us about your aesthetic.
Roald Dahl meets Wes Anderson? I'm not sure, but Fantastic Mr. Fox is a perfect movie. I'm always trying to copy that stop motion look.
3. What is your favourite medium and why?
I paint digitally but I use a lot of texturing, so digital collage.
4. What is your artistic process like?
Oh God. It's mostly self doubt, snacking, sometimes crying. Then I'll do a sketch and turn it into a painting if I like it. It helps to have an art director in the vicinity keeping me on track because I tend to get distracted.
5. Who and/or what inspires your work?
Tim Burton, Aardman studios, LAIKA, Wes Anderson- all of the people who work in those studios who put so much love and craft into their work. It's really amazing. You can't buy that kind of style and instinct. Roald Dahl and all his short stories, I could do paintings for the rest of my life just reading his stories. Northern Renaissance art is also pretty awesome.
6. What role does art play in your life? How does it change the way you view the world?
I couldn't say because I've pretty much always been like this. People have told me I can be macabre.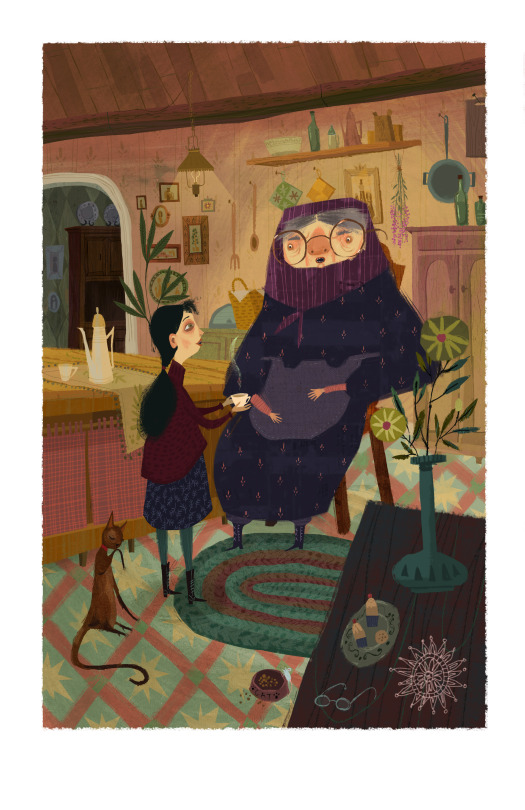 7. Where did you study?
I studied at Art Center College of Design and received a degree in Illustration. I also did 2 years at University of Arizona in Biology.
8. Where do you see yourself in five years? Working in an agency?
I hope I'm an Art Director by then, but I would be pretty happy doing what I'm doing now.
9. What about in ten?
I don't know what I'm going to eat for lunch to be honest.
10. What do you hope to achieve with your art?
I don't really have an answer for that either. I hope people like it. It would be nice to inspire or just to show girls, or just children in general that they can become a successful artist, and to not be afraid to do whatever it is that's pulling them.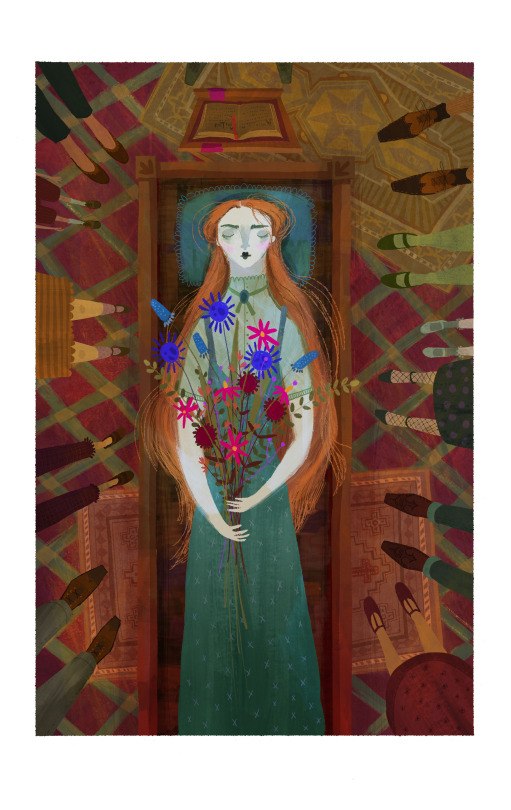 11. Now, tell us a little more about you as a person: what is your favourite food?
Tacos!
12. Favourite book?
Lolita
13. Favourite genre of music?
David Byrne
14. What are your hobbies?
Writing. Eating at restaurants I can't afford. Online Shopping for houses in Europe.
15. If you weren't an artist, what would you be?
Scuba Diver