Instagram:
@chloegiordano_embroidery
Twitter:
@chloegiordano
Facebook:
www.facebook.com/chloegiordanoillustration
Website:
www.chloegiordano.com
1. What's your story? Where are you from?
I'm from Buckinghamshire originally, and I now live in Oxford.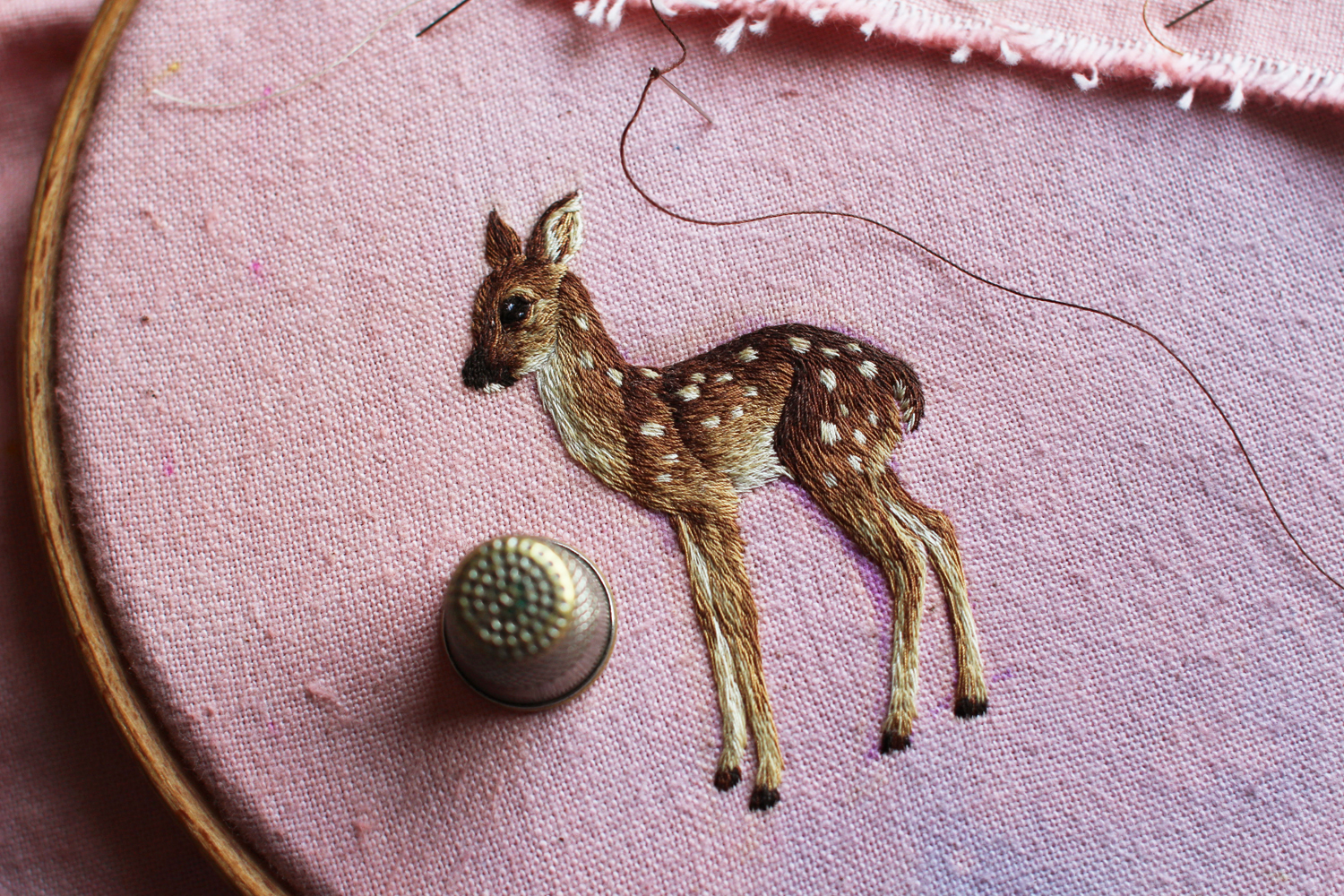 2. Tell us about your aesthetic.
I get told that my work has a Beatrix Potter vibe quite often and I can see it - I love recreating animals, particularly wild animals, and plants, and try to mix realism with a bit of whimsy. I also think a lot about colour when I work, so there's a lot of my favourite pastel colours and colour combinations that I find interesting worked in. I definitely return to the same subjects and themes often and try to capture a particular visual over and over.
3. What is your favourite medium and why?
I mostly work with embroidery, using sewing thread on calico. I picked up embroidery near the end of my degree and fell in love with its tactile nature, it makes me feel like I'm creating something more tangible than I would with traditional 2D media.
4. What is your artistic process like?
I start in my sketchbook with loose sketches to get an idea of what I want to do, and then usually do a few drawings from reference to make sure I understand the details of what a particular subject looks like and how it moves. Once I feel I've got that down I put together a final drawing that is a mix of reference and imagination, and this is what I use to create the embroidery. My embroidery technique itself is simple, I start in one point (the nose, if it's an animal) and work through the design in a solid block by repeating a straight stitch over and over, constantly referring back to my original drawing as I go and packing the stitches together.
5. Who and/or what inspires your work?
I'm very inspired by nature, and I'm lucky to live in a very beautiful part of the country where there's a lot to observe. I also look at a lot of reference books, nature guides, as well as visiting museums and galleries. I love looking at the work of the other artists for inspirations, whether it's traditional painters like John Singer Sargent or contemporary artists on Instagram.
6. What role does art play in your life? How does it change the way you view the world?
I work as an artist full time so my life is arranged around that. I feel very lucky to be able to do this as I wouldn't have thought it was possible when I was younger. I wake up every morning excited to go to work and it definitely helps me view the world in a more positive and forgiving light.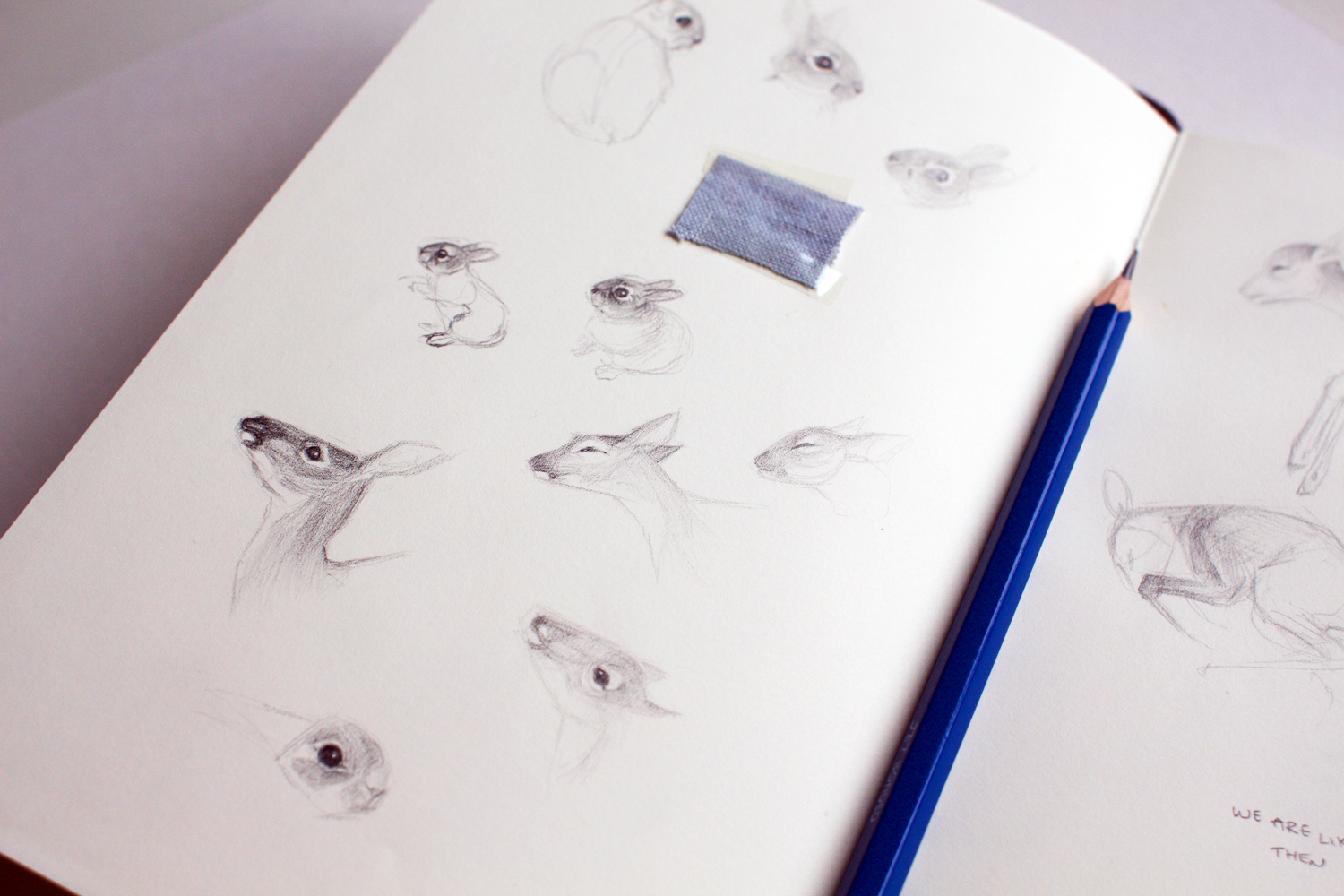 7. Where did you study?
I studied illustration at the University of the West of England in Bristol.
8. Where do you see yourself in five years?
I have a lot of projects I'd love to try out, like branching out in stationary design advertising, and perhaps even into fashion, so in five years I'd like to be working on those alongside my own personal work.
9. What about in ten?
At this point I have no idea, although I like to plan for the future I also want to just see where things wind up. I never planned to do embroidery for a living in the first place so I think it's important not to try and control every direction my work might go in.
10. What do you hope to achieve with your art?
I'm really following my own need to create with my work, so there isn't an ulterior motive behind my pieces. I'm very in love with the process and I hope that comes across to people viewing my work, and that they can find some value in it.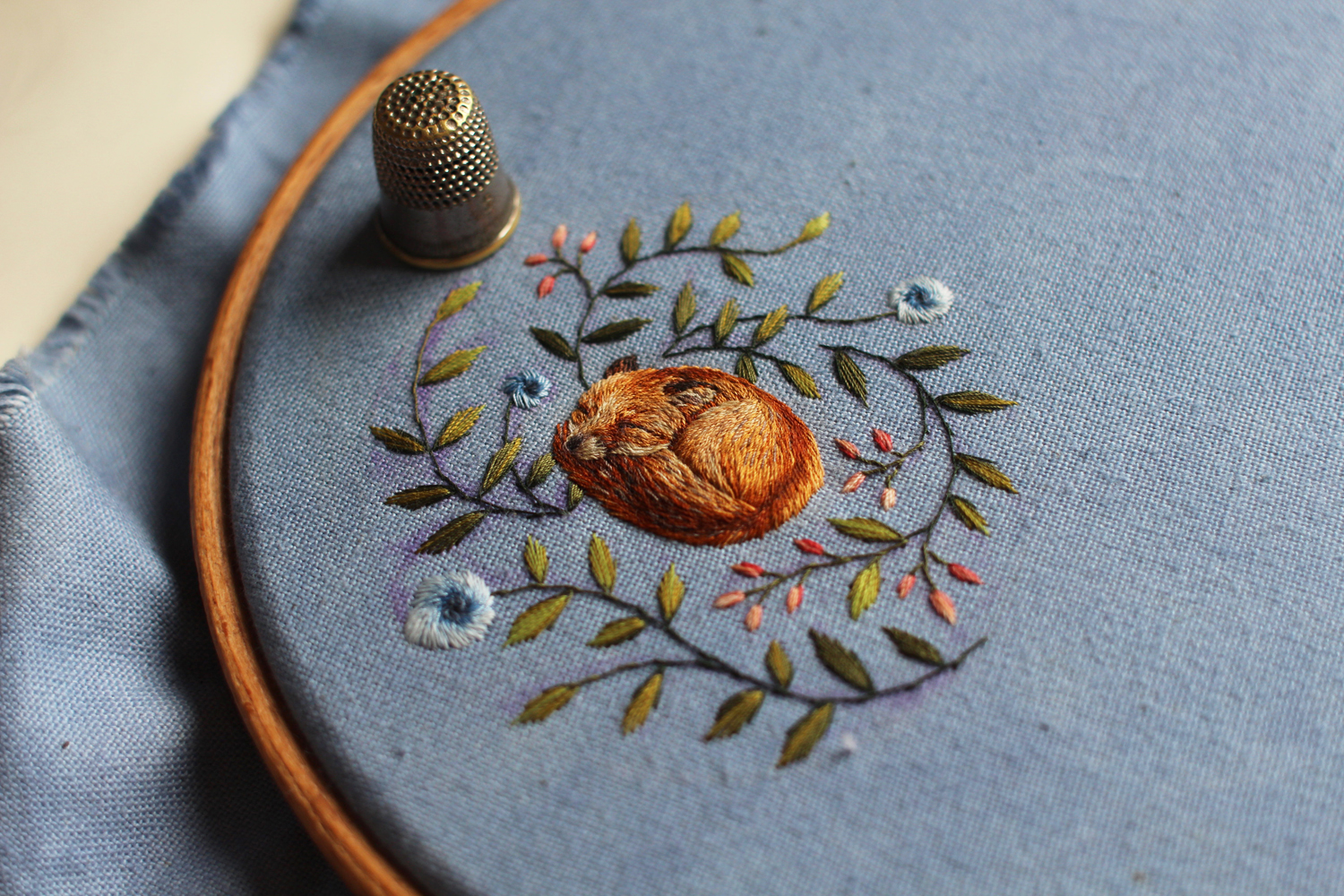 11. Now, tell us a little more about you as a person: what is your favourite food?
Hard to pick - I think my favourite dish might be tofu with black bean sauce, but I'm vegan and will happily eat any fruit or vegetable.
12. Favourite book?
It's a toss up between The Goldfinch by Donna Tartt and Idylls of the King by Tennyson.
13. Favourite genre of music?
I seem to listen to a lot of folk/rock, and on any given day have probably been listening to Jackson Browne at some point.
14. What are your hobbies?
I run a lot, I can't sit at my desk sewing all day otherwise so most days I run a few miles before having my lunch. I like creating art that isn't technically 'work' and try to do life drawing and observational drawing regularly, and then any leftover time is spent reading. All in all it's a pretty rock n' roll lifestyle.
15. If you weren't an artist, what would you be?
Interesting question! I think I would have liked to work in a museum or gallery, I love learning about the exhibits and have a passion for keeping things orderly.