Instagram:
@chloehallillustration
Twitter:
@chloehalluk
Facebook:
www.facebook.com/chloehallillustration
Website:
www.chloe-hall.co.uk
1. What's your story? Where are you from?
My name is Chloe, I'm from Leicester and that's where I am still based. I grew up (and still live on) a canal boat, I have always lived in the same place and am constantly surrounded by nature, I remember being outside a lot as a kid which is why I am so inspired by nature.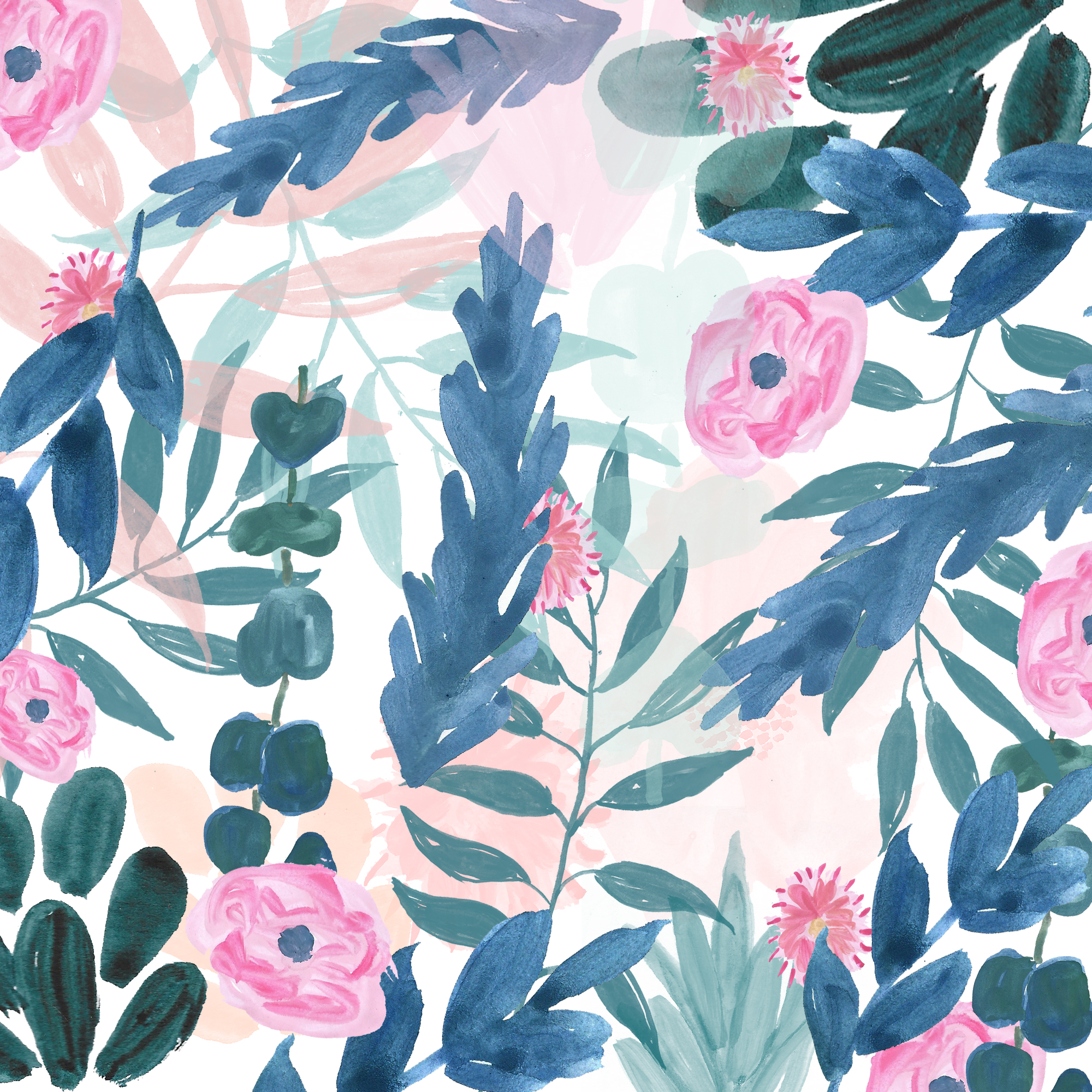 2. Tell us about your aesthetic.
I am mostly inspired by nature and plants and pastel colours, I guess this reflects in the aesthetic of my own work! My work is geared more towards women, I like to think people bring a little of the outdoors indoors when they purchase my work.
3. What is your favourite medium and why?
I love to work with both watercolour and acrylic paints, I used to use my fine liner for everything and in time my style has developed so much that I rarely use it at all. I do miss it sometimes though!
4. What is your artistic process like?
To begin with I will draw lots of plants and flowers as separate illustrations, I then choose my favourite illustrations or the ones I think will work best together and create a pattern on photoshop. I tend to use the first illustration I paint rather than tweak the paintings as I think this keeps the final patterns raw.
5. Who and/or what inspires your work?
Plants, the outdoors and pastel colours inspire my work the most. Pinks, greens and blues feature the most within my illustrations and, unintentionally, these colours seem to be a running theme.
6. What role does art play in your life? How does it change the way you view the world?
Art plays a big role in my life, if I'm not at my part time job or with friends I spend most of my time illustrating/working on my business. I have never been bored of illustrating and always want to do it, which is sometimes a bad thing, I need to be better at realising what my working hours are. I think that's one of the hardest parts of running your own business, knowing when to stop and not feeling guilty for stopping! Running a business has made me view things in a different way, it has made me realise if there's something you want to do you can't let anything get in the way of achieving what you want to do and what will make you happiest.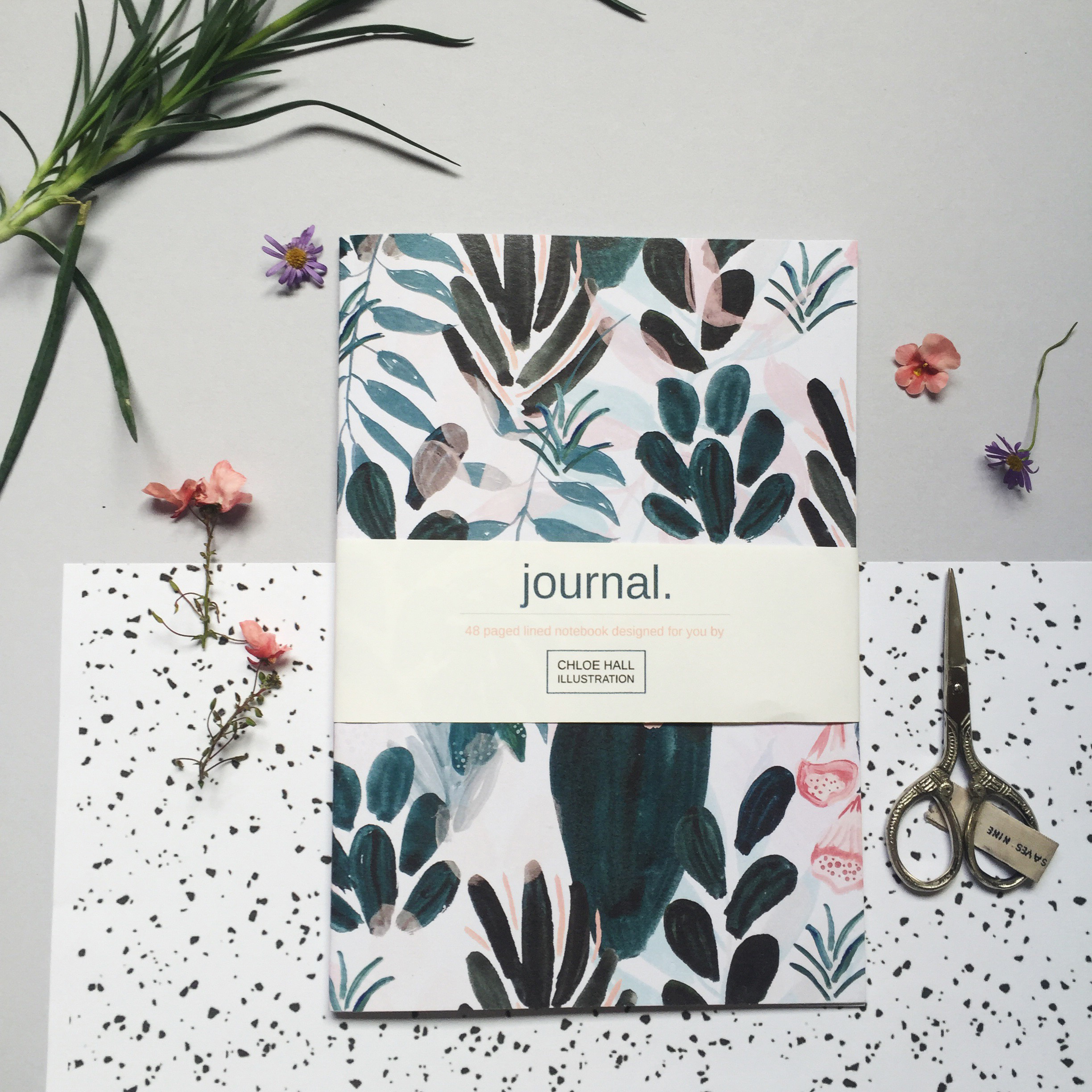 7. Where did you study?
I studied at De Montfort University in Leicester, I had loads of fun doing the course and wish I could go back.
8. Where do you see yourself in five years? Working in an agency?
In five years I hope to be working as a freelance illustrator, and hopefully have my own studio space.
9. What about in ten?
(That is scary) In ten years I hope to be happily running a successful business. I hope to have my illustrations and products selling worldwide, I hope I'm living by the sea then too.
10. What do you hope to achieve with your art?
I want to create work and products that people love to buy as gifts and can't wait to give to their loved ones. I also hope that when people purchase my prints that it brightens their rooms up and is something they would like to keep within their home for a long time.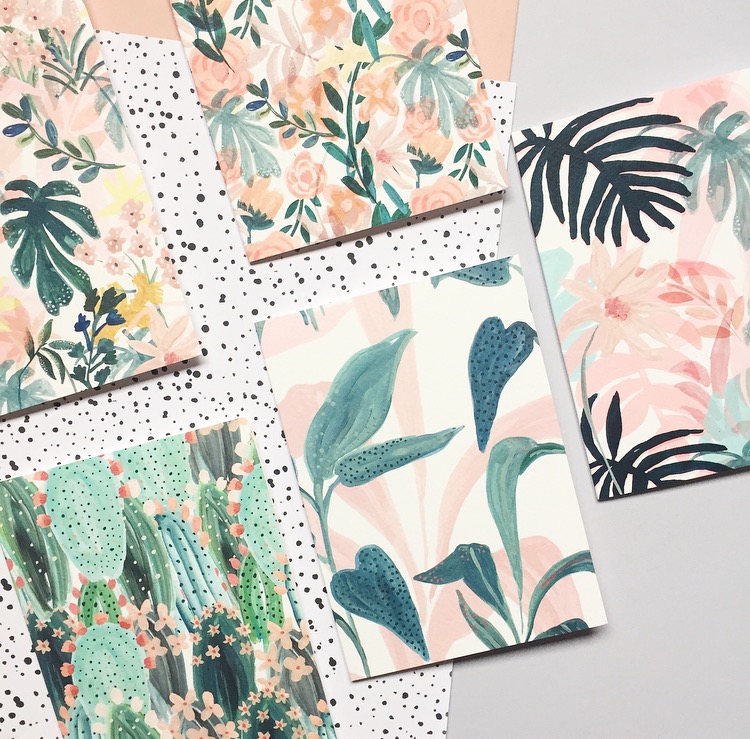 11. Now, tell us a little more about you as a person: what is your favourite food?
Grapes, I eat so many grapes in one go! Bacon frazzles, but only the ones you get from the pub, which I recently found out you can buy from Poundland (which made my life).
12. Favourite book?
Cath Kidstons 'Coming Up Roses'
13. Favourite genre of music?
Reggae is my favourite genre! My favourite artists include Honne, Ben Howard, Chet Faker, Flume and Bob Marley.
14. What are your hobbies?
I like a good book, walking, generally being outside and seeing and visiting new places.
15. If you weren't an artist, what would you be?
I literally have no idea that's why I need to make this work haha!