Instagram:
@chloejoycedesigns
Website:
www.chloejoyceillustration.com.au
1. What's your story? Where are you from?
I'm an Australian Illustrator and Graphic Designer based in Sydney. I draw my influence from the world around me, from my experiences travelling, to my love of books, films and nature. I like to use a variety of mediums to creative quirky narrative based illustrations aimed to put a smile on your face and occasionally to leave you feeling heavy of heart.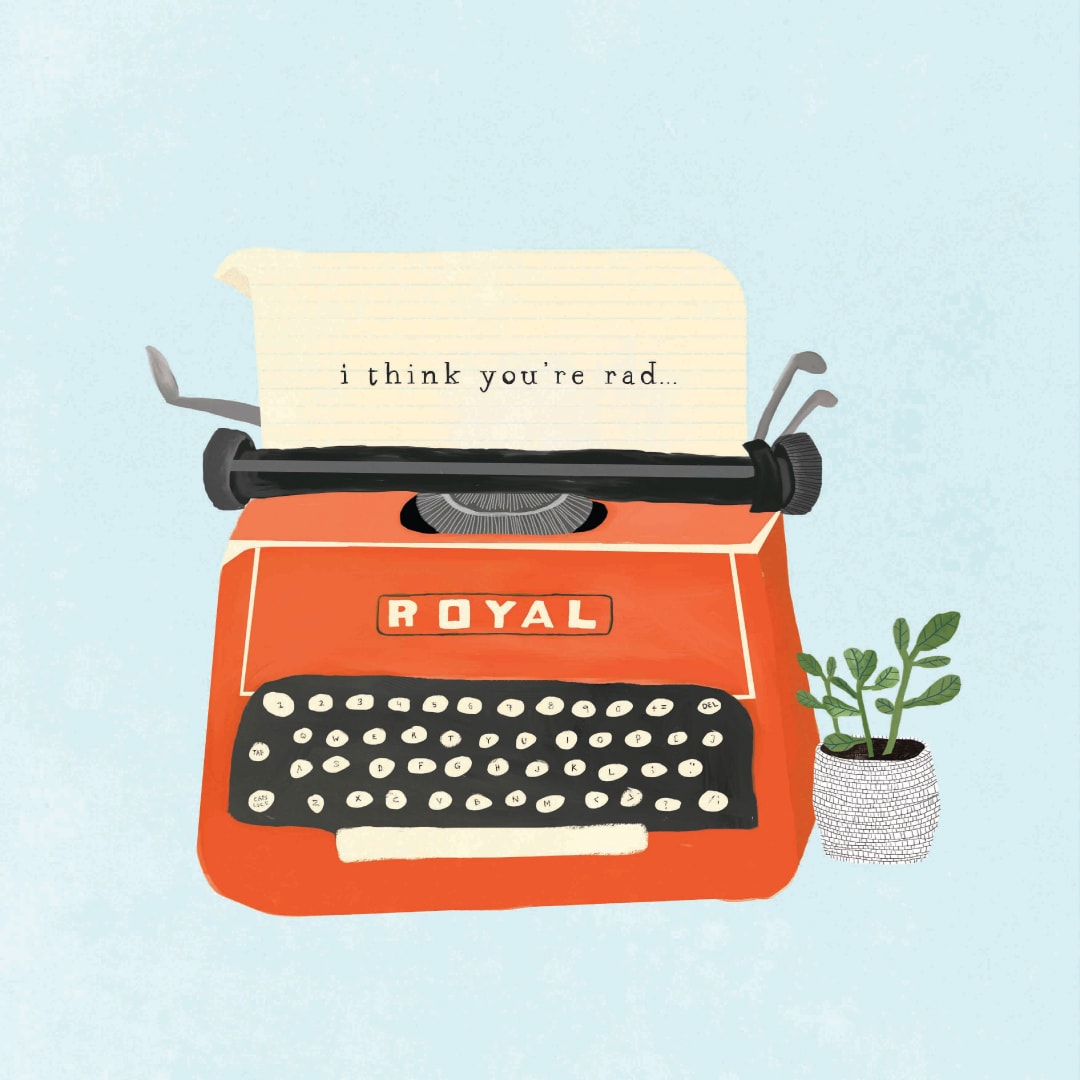 2. Tell us about your aesthetic.
I like to use humour in my work and also colour palette is super important to me and I love looking at different eras to find the right feel for my illustrations.
3. What is your favourite medium and why?
Ohhh tough one! My illustrations are usually mutts...I tend to use whatever is within arms reach when I get into my creative whirlwind! But in almost all of my illustrations I use watercolour and gouache as I love the messiness and unexpectedness of it and pencil for structure and I do love the crispness and textures you can create with digital paintings but yeah I once used mascara because I ran out of black gouache...
4. What is your artistic process like?
Pretty haphazard really! I usually have so many ideas running through my head that when I do get time I kinda go into beast mode and turn my studio upside down. I try and carry a sketch book wherever I go so I can jot down ideas and sketch things that tickle my fancy but a lot of the time I'm writing notes and ideas on scraps of paper in my bag which can be kinda fun when I go to clean out my bag months later and I find all these cool ideas that I had forgotten about! I would love to be one of those people who carefully plan their work and have a tidy work space...but yeah nah, it's chaos!
5. Who and/or what inspires your work?
EVERYTHING! I have a massive green thumb so there is usually an element of greenery in my work. Films and books feature heavily in my illustrations...I'm a freak for Wes Anderson and big ol' sci fi nerd at heart so you'll always be able to find reference to that in my illustrations but also, I can always find inspiration in my friends and family,...my sisters cats...strangers cats...street cats.
6. What role does art play in your life? How does it change the way you view the world?
It's a bit like breathing really. I find myself thinking about it the majority of the day, I'll see something or hear something and I'll try to think of ways to translate it into an illustration. Also this world can be kind of a shitty place...I like to surround myself with things that make me happy and that I find beautiful and interesting and teach myself things that are fun and productive...Life's too short to not try and do what you love.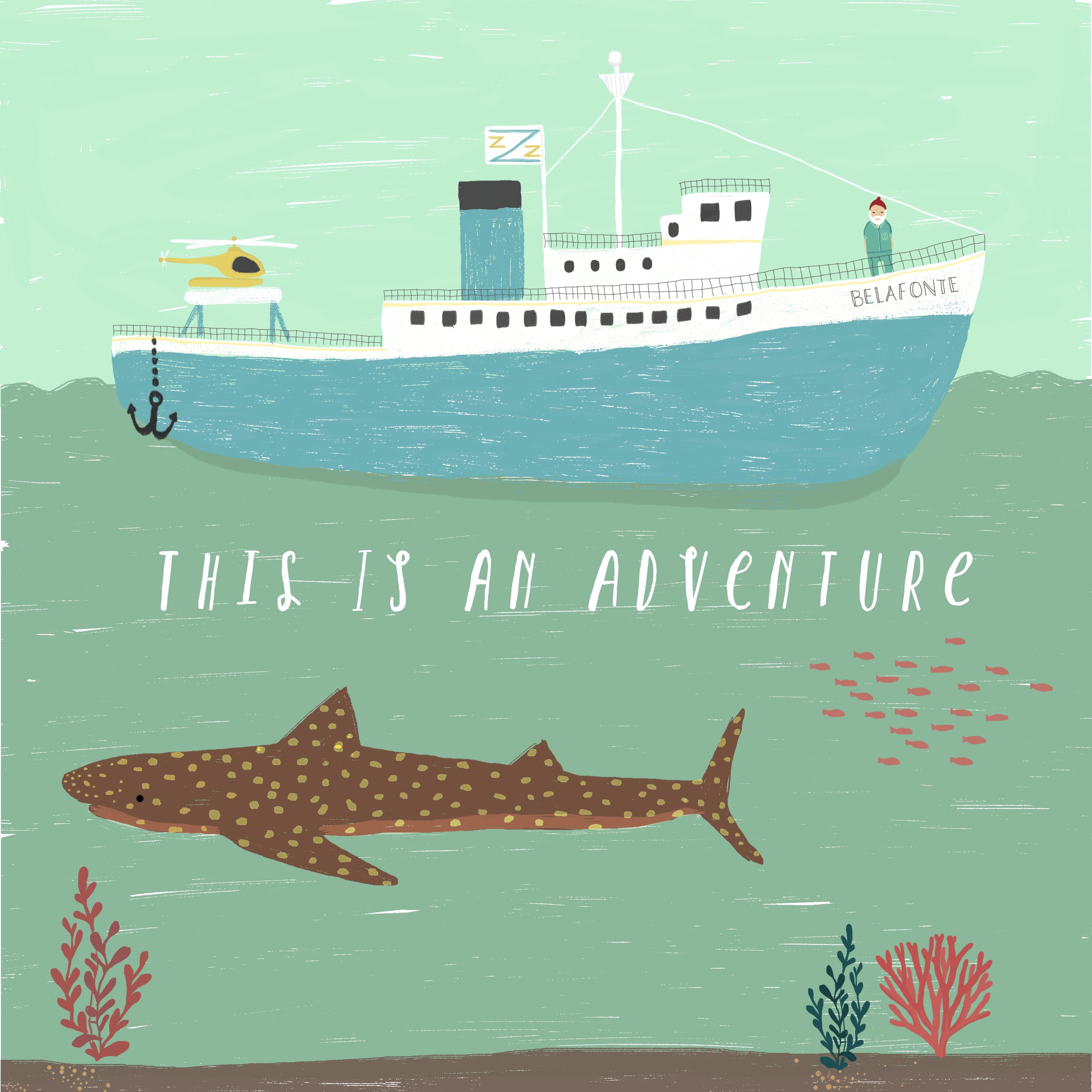 7. Where did you study?
Enmore Design Centre
8. Where do you see yourself in five years? Working in an agency?
I'm building up my freelance business which incorporates both my illustration and graphic design work, it's hard work but rewarding. I want to be able to spend my days creating beautiful things and work that makes people happy...I think that would make me very happy.
9. What about in ten?
See above...but with lots of animals.
10. What do you hope to achieve with your art?
I want to make people smile, giggle, feel awkward and giddy...All the things I feel when I look at art.
11. Now, tell us a little more about you as a person: what is your favourite food?
Well I don't like to play favourites with my food but I've never met a pizza I wouldn't eat.
12. Favourite book
So tough! There's too many to pick one but 3 out of my top 10 would have to be - The Crysalids 1984 Watership Down
13. Favourite genre of music?
Folk...Bob Dylans ma dude!
14. What are your hobbies?
May sound silly but illustration really is my favourite thing to do, but also gardening, reading, hanging out with my people...drinking wine with said people.
15. If you weren't an artist, what would you be?
Rich?