Instagram:
@chloesmartprint
1. What's your story? Where are you from?
Hi, I'm Chloe! I was born and raised in Bristol, where I'm currently living. I work as a print designer for fashion some of the week, and as a freelance illustrator. I love to draw all day long, in my job and in my spare time.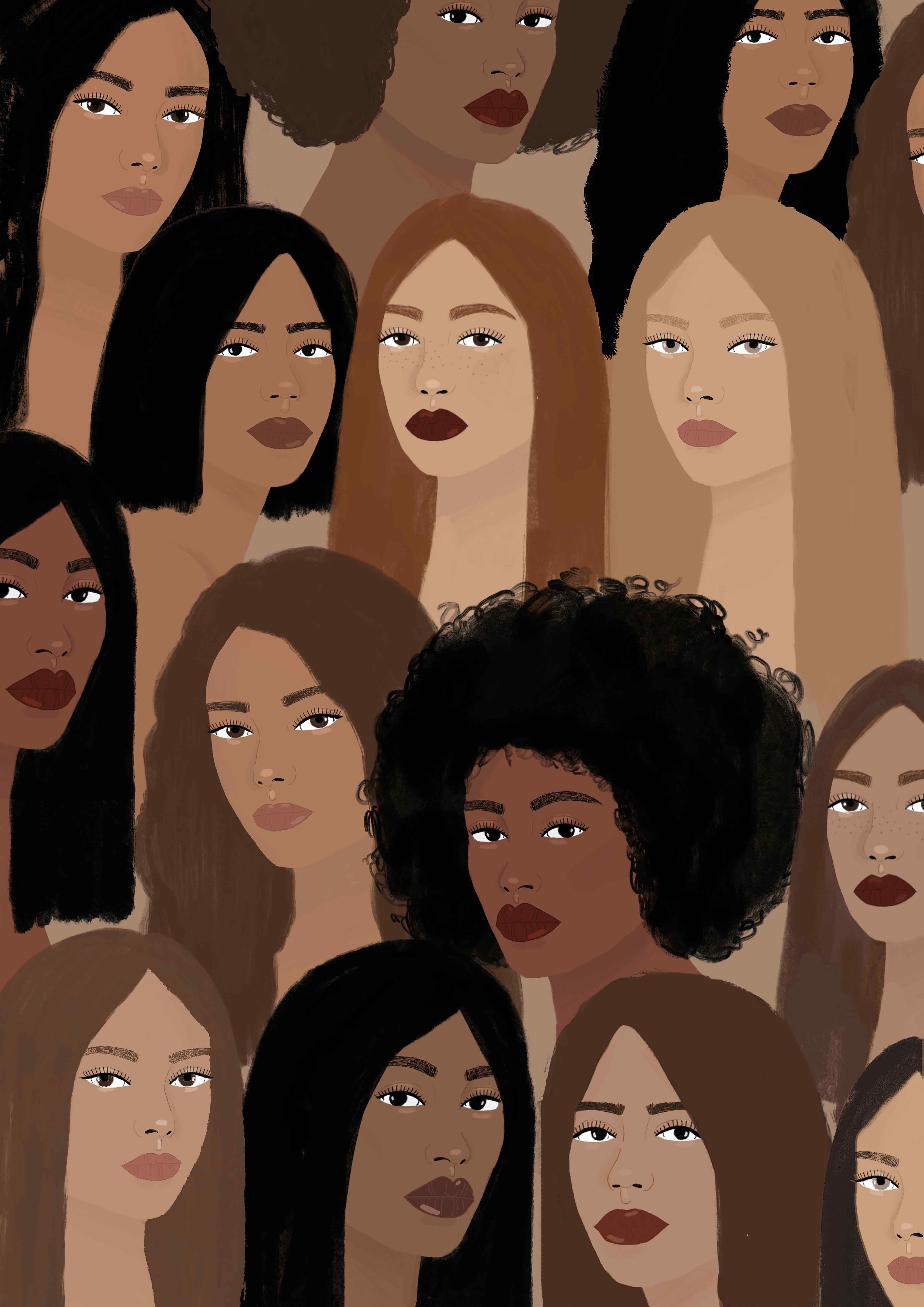 2. Tell us about your aesthetic.
I am inspired by lots of things, mainly femininity, plants and cats. I like to use pinks and earthy, tonal colours with a mix of textures and shapes to create dreamy illustrations.
3. What is your favourite medium and why?
Digital! I have always loved sketching with pen and paper or painting with ink. But recently I have started using Procreate on an iPad. I love the immediacy of it, and being able to experiment with colour and texture.
4. What is your artistic process like?
My artistic process usually starts with an idea I've had or a concept I am feeling strongly about at that moment. I can normally picture what I want to achieve, so start sketching it out on my iPad. After I have done a rough sketch I draw over the top and start colouring in and playing with different brushes and textures.
5. Who and/or what inspires your work?
I am inspired by lots of things mainly people, fashion, photography and interior design. I love to scrawl through Pinterest and get inspiration from different images. This usually sends my mind spiralling with lots of ideas.
6. What role does art play in your life? How does it change the way you view the world?
Art has always been a massive part of my life. At 4 I became obsessed with drawing mermaids and ever since then I have loved drawing and painting. I see the world through shapes and colour. Being dyslexic, I have to turn information into a visual form in my mind to be able to process it. I think this is why I have always loved art so much, as it lets me process the world in my own way.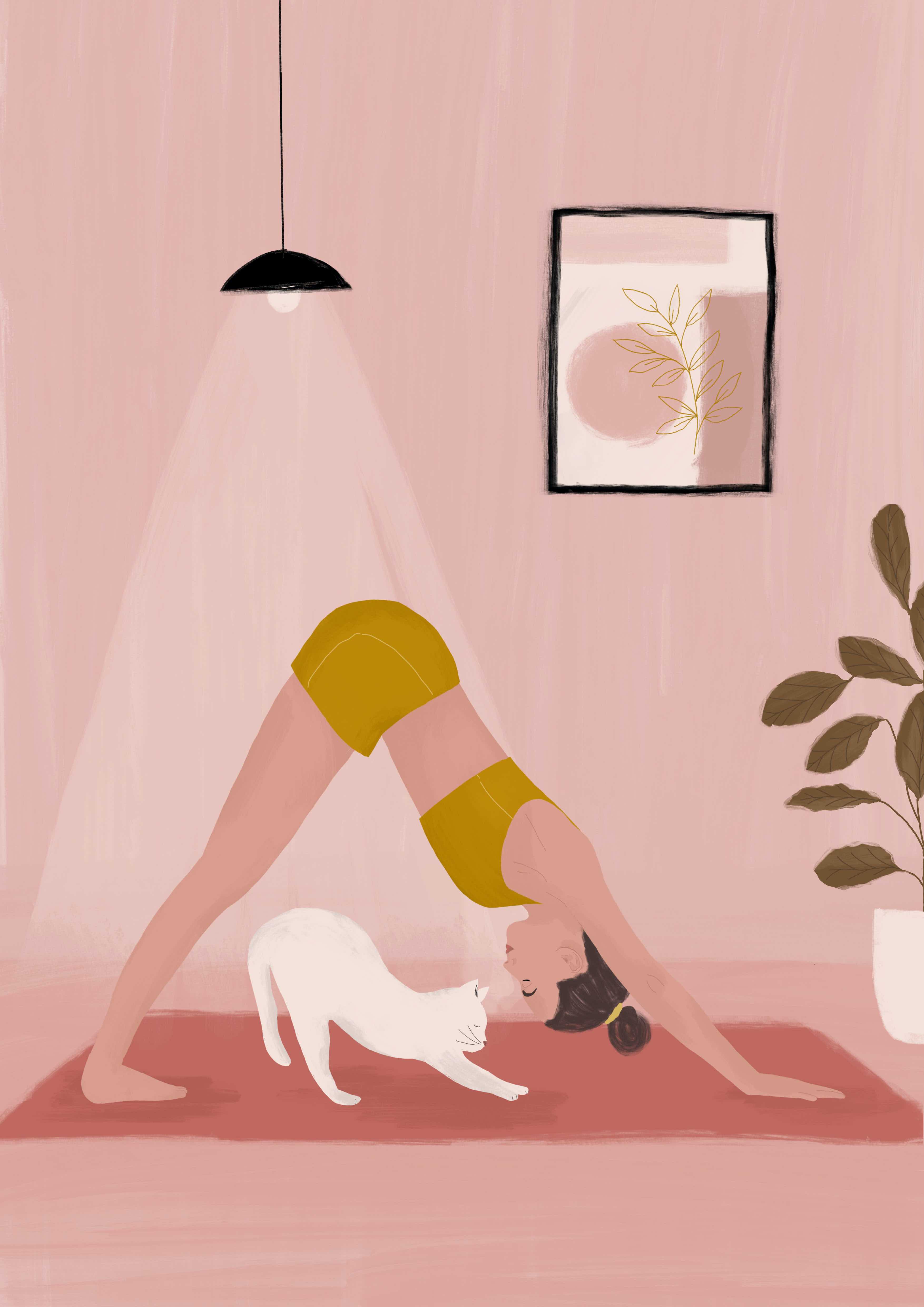 7. Where did you study?
I studied Textiles at Manchester Metropolitan University, I spent most of my time in between print design and illustration.
8. Where do you see yourself in five years?
In five years I would like to be able to be a full-time freelance illustrator, collaborating with people and brands, giving me the freedom to travel.
9. What about in ten?
Definitely still illustrating. Hopefully in a house with a big garden where I can have lots of rescue cats and dogs and maybe a pig!
10. What do you hope to achieve with your art?
I would like to make people smile! I hope to make women feel empowered, represented and to feel some sense of connection.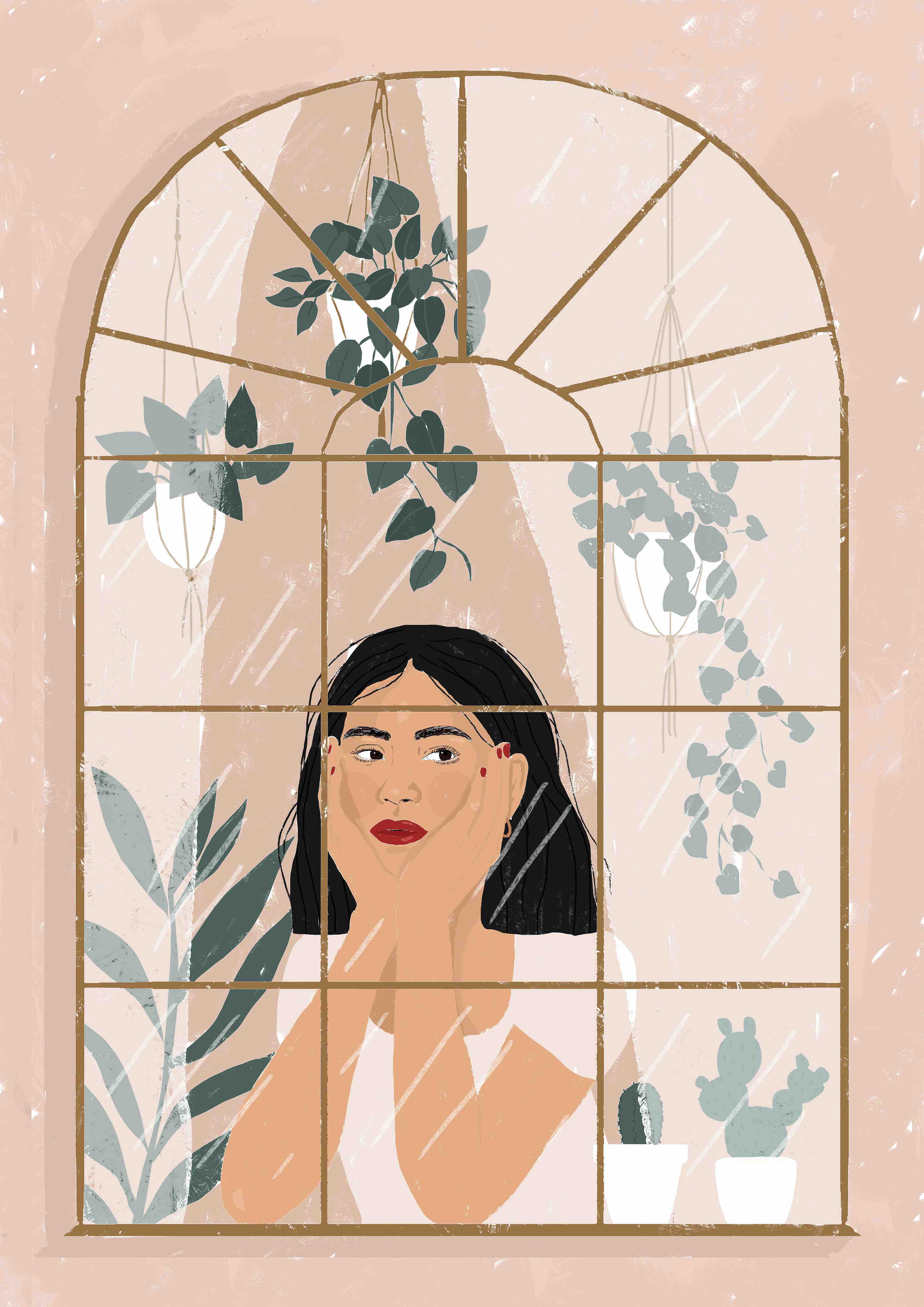 11. Now, tell us a little more about you as a person: what is your favourite food?
That is a hard one, I'm vegetarian, it is very boring but I just love vegetables, especially mushrooms, they are normally in every meal I make. Also, I love chocolate.
12. Favourite book?
If I am honest I'm not very good at reading! I get distracted easily. My favourite books are illustrated. My favourite are by Shaun Tan, I own nearly all of his books. He is amazing at telling stories through images and creating atmosphere.
13. Favourite genre of music?
When I'm drawing I like listening to mellow, chilled music normally electronic, like Maribou State, Caribou, James Blake. I like funk and soul music in the evenings when I want to have a boogie!
14. What are your hobbies?
Art is definitely my main hobby! But also I love cooking, baking, walking around my home town, seeing friends, going to cafes and drinking tea!
15. If you weren't an artist, what would you be?
I really don't know! Art is all I have ever wanted to do and been good at. I hope I can carry on being an artist forever.