Instagram:
@christierosestudio
1. What's your story? Where are you from?
Hello! I'm Christie Rose, a designer and screen printer from a small town called Barnsley in South Yorkshire, England. For the past two years, I have been living in Leeds and have 1 more year to go until I finish Uni and start another new adventure.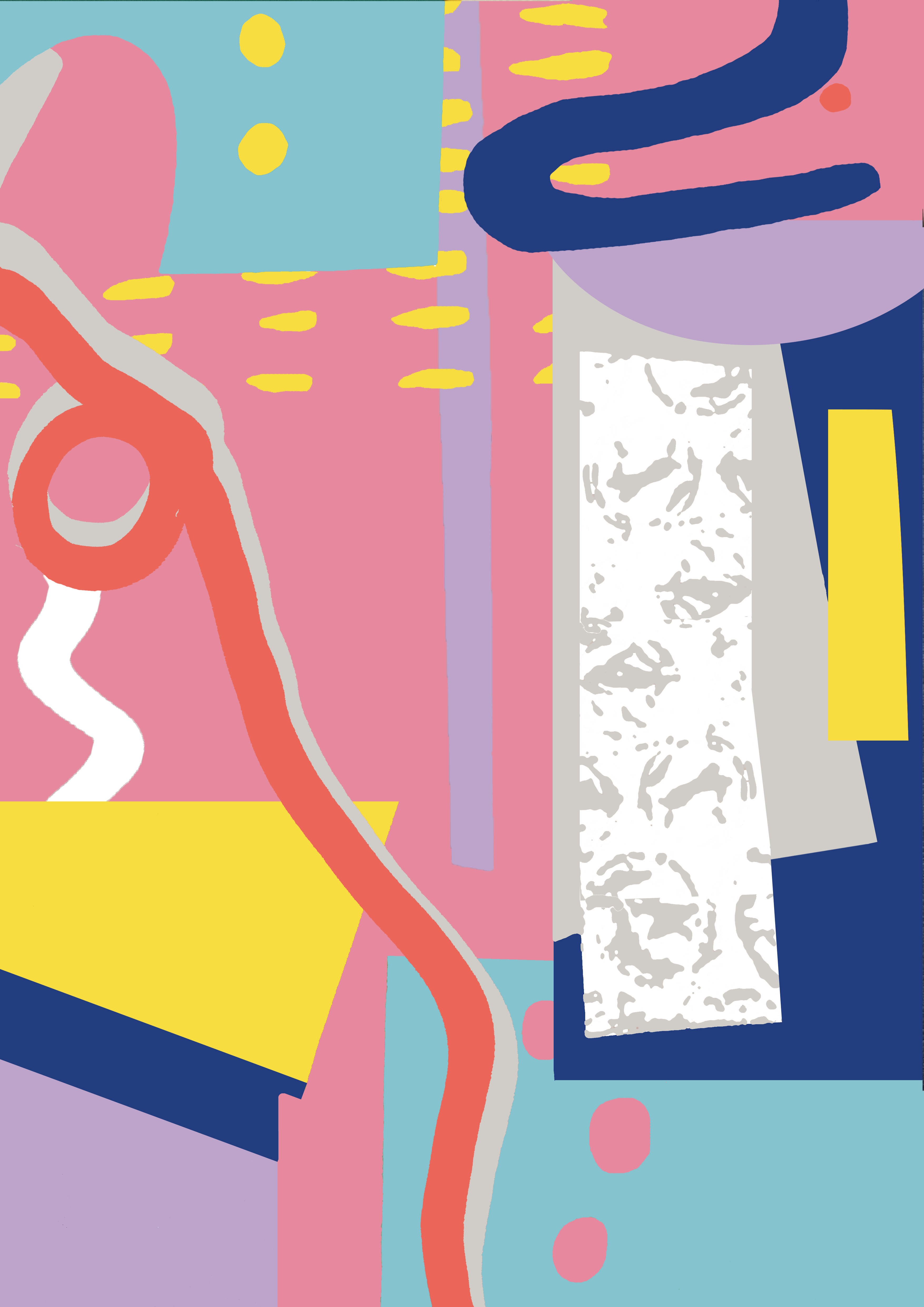 2. Tell us about your aesthetic.
Through a graphic and illustrative approach to the use of form, mark and colour, I aim to create a dreamy, stylized and playful outlook on the world around us.
3. What is your favourite medium and why?
I love to play and experiment with lots of different mediums throughout the progression stage of my work until I find what creates the best textures and best approach for my designs. After putting all of these lovely textures and imagery together I finalize them all by hand screen printing onto fabric.
4. What is your artistic process like?
I have to really be in 'the zone' to feel inspired enough to create something I am proud of. Listening to music or watching my fav tv show with a VITAL cup of tea in hand is the best way for me to get started. I always begin with a lot of initial sketches that revolve around my concept, and then develop my work through a heck of a lot of trial and error before turning to Photoshop to neaten up designs, before I can finally start the fun screen printing process.
5. Who and/or what inspires your work?
I find inspiration through the world around me, whether its the interesting shapes and textures found in architecture or animals, if something jumps out and excites me, then I will embrace it.
6. What role does art play in your life? How does it change the way you view the world?
To me, art is another form of self-expression, much like your personal choice in music or clothing, art is a way to express what's hiding within yourself, hiding just below the surface waiting to shout out and be heard.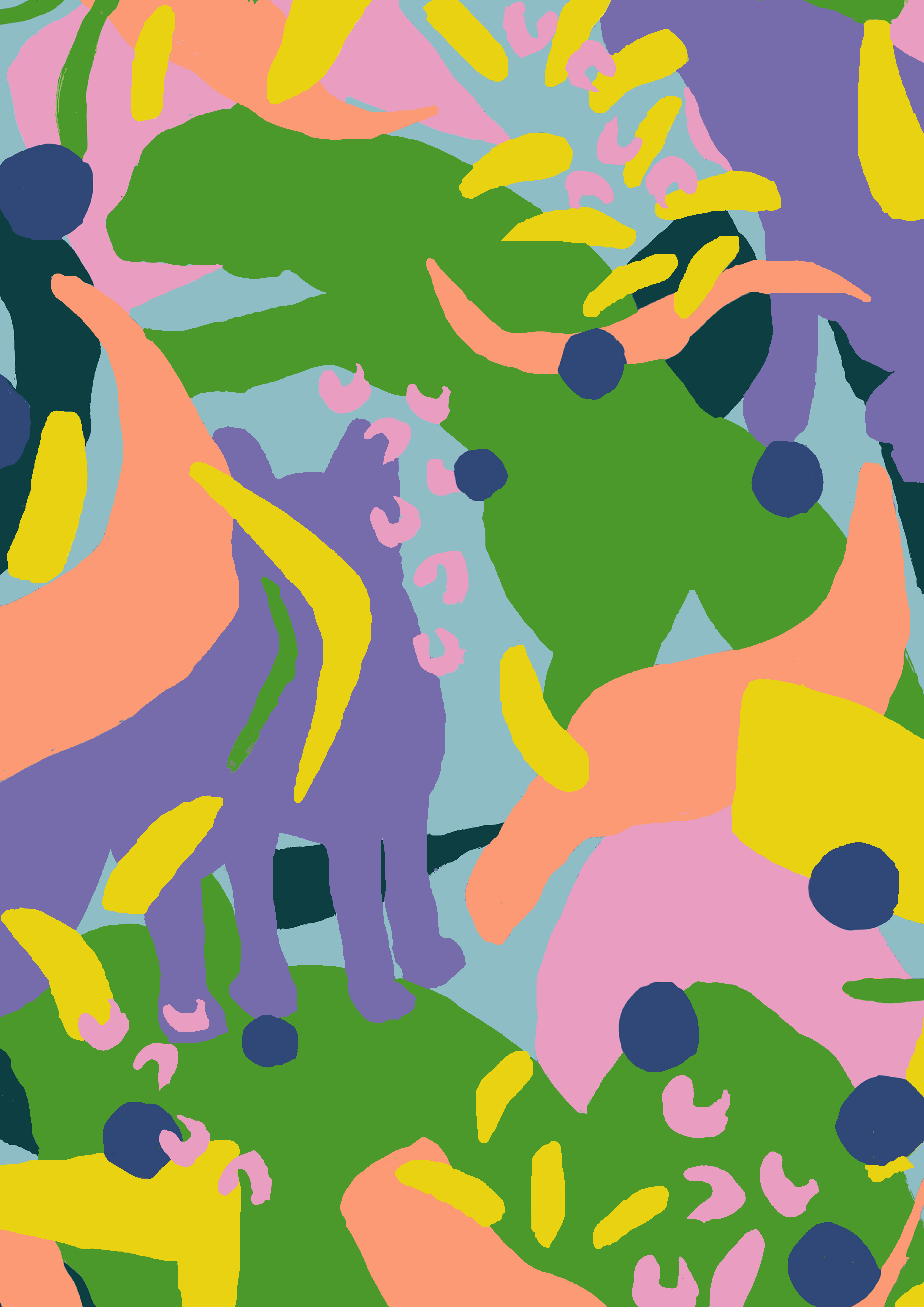 7. Where did you study?
I studied a foundation degree in my home town which made me realize my passion and interest in textiles & I'm currently studying Printed Textiles & Surface Pattern Design at Leeds College of Art – which has really helped me develop and grow into the designer I am today.
8. Where do you see yourself in five years?
Honestly right now, I actually have no clue!! I'm not sure whether I want to set up my own studio/company or be working as part of a team of designers within a big company, really all I am hoping for is the chance to still create and do what I love.
9. What about in ten?
Crikey, 10 years is pretty far away to think about, but ideally, ill be sat designing away in my own quirky home surrounded by about 6 dogs and listening to a bit of relaxing music.
10. What do you hope to achieve with your art?
I hope it brings happiness to people.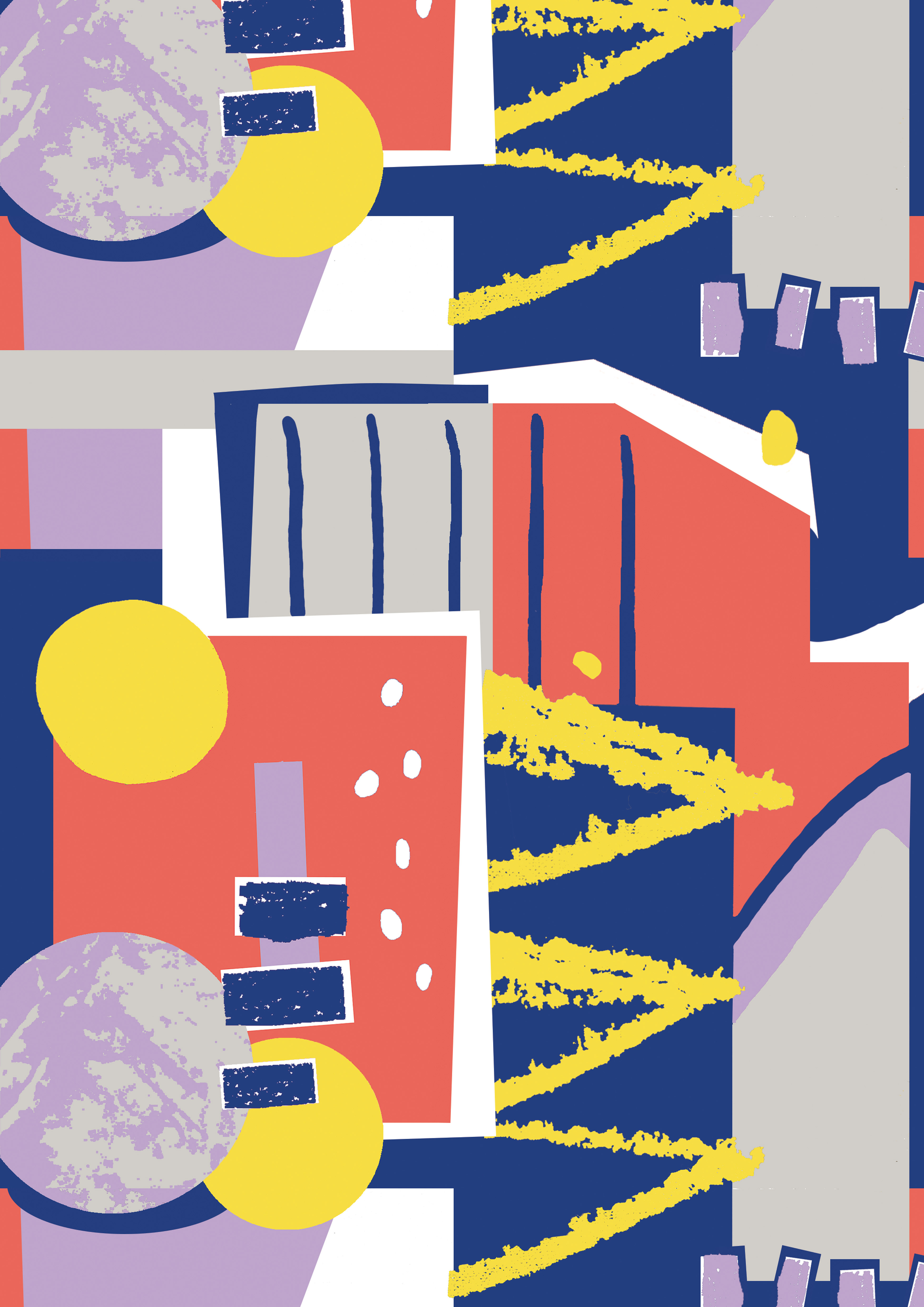 11. Now, tell us a little more about you as a person: what is your favourite food?
I'm a big ol' vegetarian so fruit and veg are a huge part of my diet but my absolute fav cuisine would have to be Thai food …. I think I could actually live of tofu pad Thai forever.
12. Favourite book?
The Three Musketeers by Alexandre Dumas – I'm a sucker for a good bit of classic literature
13. Favourite genre of music?
I don't really have a favourite genre, I like to keep an open mind and listen to anything and everything & if I do find something I enjoy listening to, then ill keep listening.
14. What are your hobbies?
Creating, listening to live music, laughing, enjoying nature, going on adventures, discovering the world.
15. If you weren't an artist, what would you be?
Oooo, that's tricky, erm, I've never really been good at anything other than art and have never been inspired or motivated by anything else, but I did work in a cinema for 5 years so I would probably still be there, working, working, working until I earned enough money to explore the earth.