Instagram:
@christinecheungmakes
Website:
www.christine-cheung.com
1. What's your story? Where are you from?
Hi I'm Christine Cheung and I was born and raised on the east side of Los Angeles, which is where I still work and reside. LA is my home!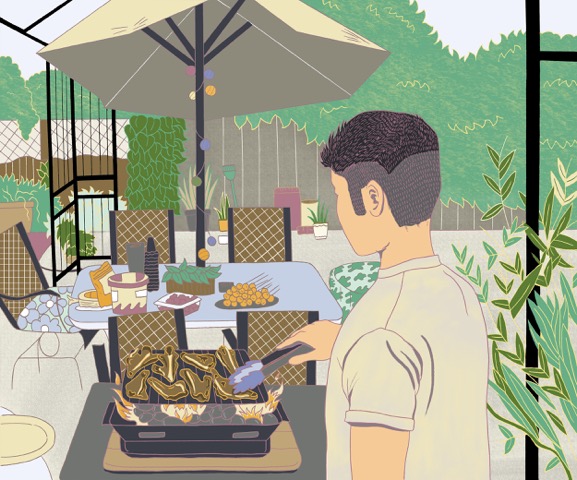 2. Tell us about your aesthetic.
My work can be detailed but also simple. I love using bright colors or a weird color palette. Lots of patterns, textures and quirkiness.
3. What is your favourite medium and why?
Pen and pencil, both are instantaneous. I think you can tell a lot by a person's drawing. Lines can have a lot of character.
4. What is your artistic process like?
I always like to start off with a couple of rough sketches or even thumbnail sketches. Sometimes, even just words that come to my head. It all just looks like chicken scratch in the beginning stages. After, I create a composition that I like and I lay down the bare bones of the drawing using a pencil. Then I ink with a pen. I really like to take my time during the drawing/inking stage so I won't have to make any errors or changes in the future. Lastly, I color it digitally in photoshop.
5. Who and/or what inspires your work?
My work is heavily inspired by the people who surround me, my thoughts, the environment that I'm in, fashion, music, food and everyday activities. Some artists I really love are Jonas Wood, Victo Ngai, Josh Cochran, Laura Callaghan, Rikka Sormunen, & Eero Lampinen.
6. What role does art play in your life? How does it change the way you view the world?
Art has been a huge part of my life, its helped me get through some of my toughest times. I was dealing with some health issues before and luckily it was an outlet for me to purge & heal. I think art has made me become more observant of my surroundings & it's made me look at things differently. I always have that urge to want to create something otherwise I get really fidgety and feel incomplete.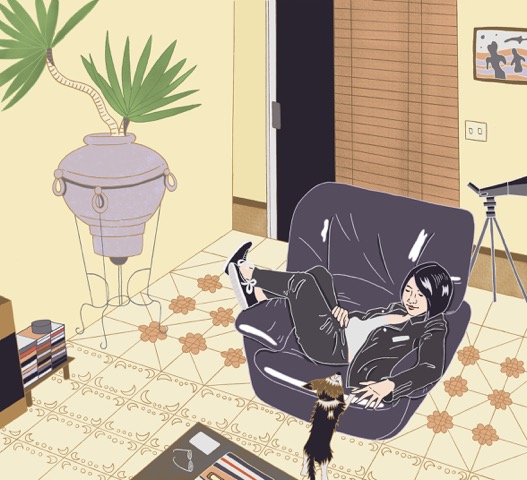 7. Where did you study?
Art Center College of Design
8. Where do you see yourself in five years?
Working on some neat projects with neat people, traveling & doing the same thing I'm doing now.
9. What about in ten?
Hopefully finding that balance between designing, drawing and taking in life's little pleasures.. oh, & owning a puppy!!
10. What do you hope to achieve with your art?
Happiness is the ultimate goal.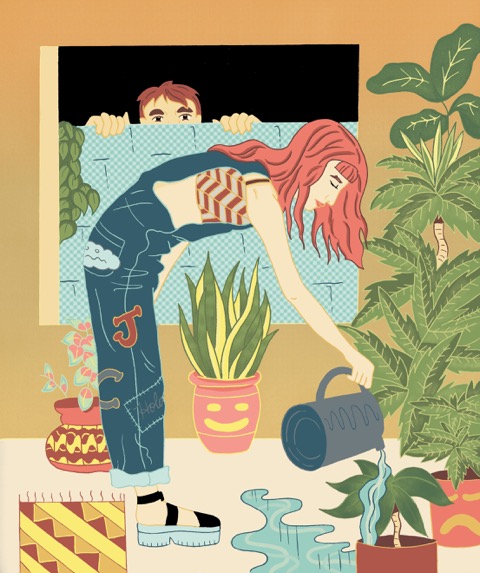 11. Now, tell us a little more about you as a person: what is your favourite food?
Chicken wings, street tacos, asian food, spicy noodles, soft serve, Mexican food…& the list goes on.
12. Favourite book?
So far I'm really enjoying the book The Subtle Art of Not Giving a F*ck by Mark Manson.
13. Favourite genre of music?
Lately, its been a mix of Deep House, Indie Rock, Future Soul, & Post Punk on my Spotify.
14. What are your hobbies?
I've been really into cooking lately & working out. I'm about to do a 5k soon, so I've been training for that. Also, going to the beach, checking out galleries, concerts, trying new places to eat, dancing late into the night and hanging out with friends.
15. If you weren't an artist, what would you be?
A fashion designer.