Instagram:
@chubbynida
Website:
www.chubbynida.com
1. What's your story? Where are you from?
Hi, my name is Nida. I was born in Bangkok, Thailand in 1992. When I was a kid, my mom gave me some colour pencils and paper. She told me that I did not stop painting on the paper until I fell asleep. So I think that is the beginning of my story. I loved to draw, as long as I can remember. Finally, I am an illustrator who loves music and eating ice cream.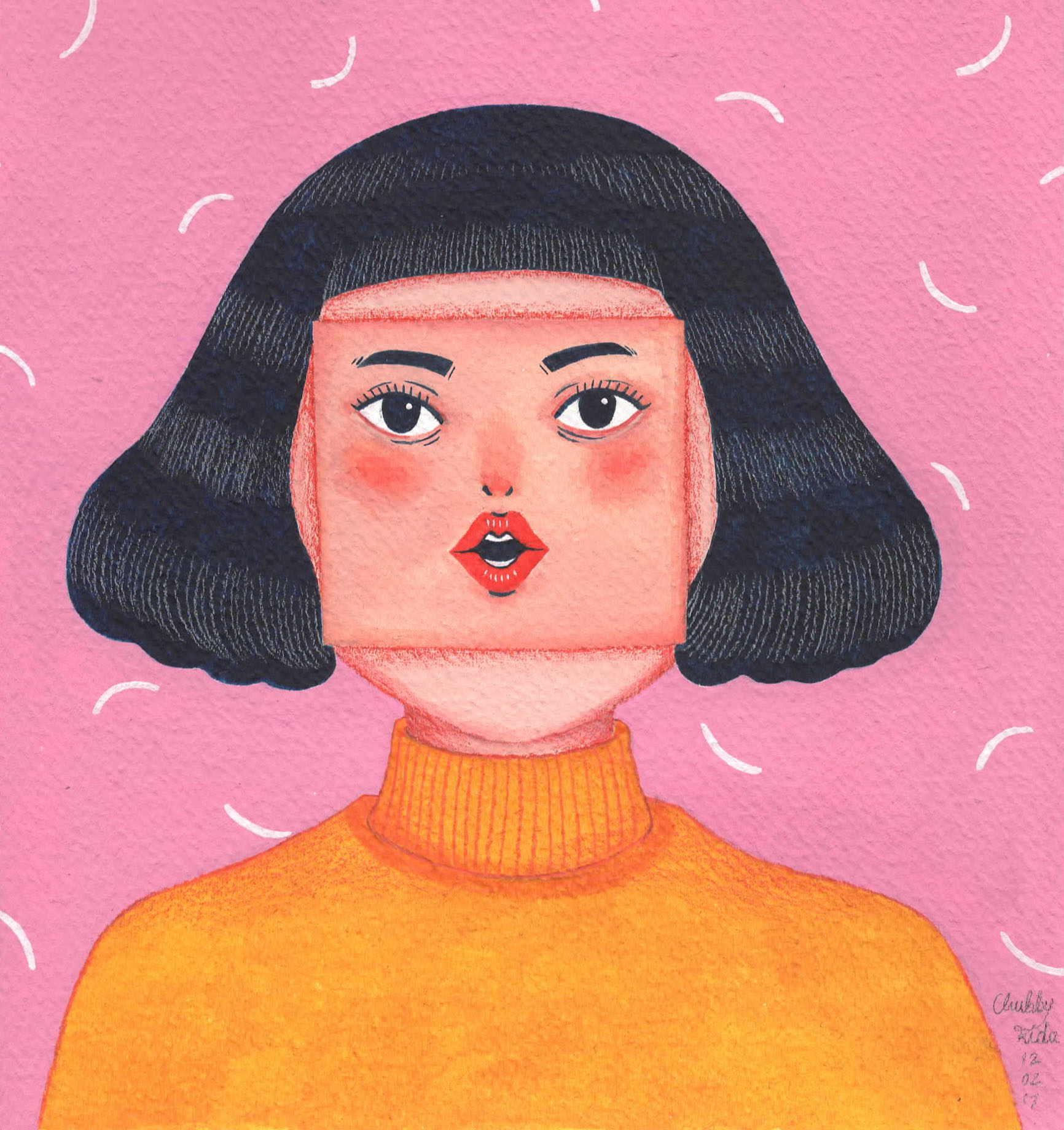 2. Tell us about your aesthetic.
I think I create artworks to represent the emotions I have in my mind. I transferred those feelings into illustrations. Also, I was inspired by songs or some of the sentences in the lyrics. Therefore, I love using showy and contrasting colours. Sometimes, the colours build an inverse feeling while watching my work.
3. What is your favourite medium and why?
I simply adore using gouache paint on the paper. I feel like I can control the direction of the lines easier than digital. However, I use the digital to create the animations. I'm still learning to use the tool in the digital medium.
4. What is your artistic process like?
For illustration, I usually start the project with some keywords or sentences that relate to the topic of my interest. Then I will research the area on that topic, followed by sketching with a pencil to collect the ideas. Sometimes, I may do experiments on the different techniques to adapt to my final work. After that, I will begin the process of the outcome. For animation, I normally start with the overview of the story, then creating the storyboard for a breakdown in every sense. The next step is testing the tone of colours of animation. Lastly, I will start creating the outcome.
5. Who and/or what inspires your work?
While I was studying in the UK, I had a chance to visit a David Hockney exhibition. It changed my aspects of making illustration forever. I found that he always communicated his style by following his interests. Although he has a different style of work, I am able to connect with him and his artworks greatly. It made me realize that I don't need to stick with the first style of illustration that I created. An illustrator can discover the way to present their work in many different ways, as long as they are still true to themselves. This physique will appear on the work unconsciously. And that is the reason why David Hockney inspires me. Also, I was inspired by listening to music or some of the psychology topics. I'm always curious about the emotions that occur inside one's body and the relationships between humans.
6. What role does art play in your life? How does it change the way you view the world?
Art helps me express my feelings. It helps me to communicate with others and makes me more confident about myself. I love the way the artists create their works and people interpreting them with their perspective and experiences. It made others approach the personal aspect of the artists.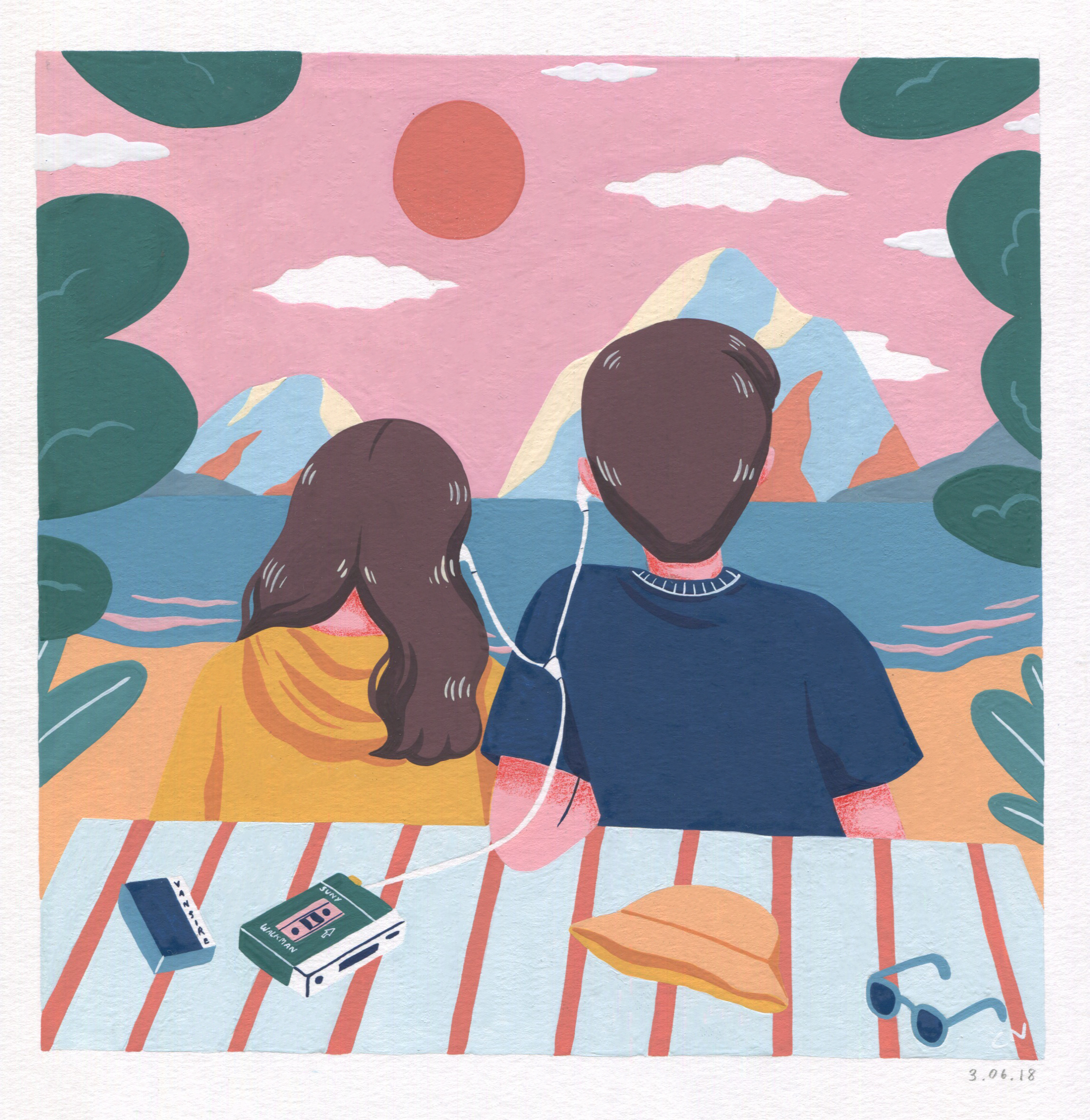 7. Where did you study?
In the Bachelor's degree, I graduated from Silpakorn University, Bangkok, in the major of visual communication design. After that, I went to study for a Master's degree at Kingston University in London, UK, in the major of illustration design.
8. Where do you see yourself in five years?
I would like to see myself studying a Master degree in art therapy somewhere in the world.
9. What about in ten?
I may use my knowledge of art and therapy for helping people.
10. What do you hope to achieve with your art?
I hope that my work will reach a lot of people in the world. And if it is possible, I would love to help people with their mental health with my skills of art.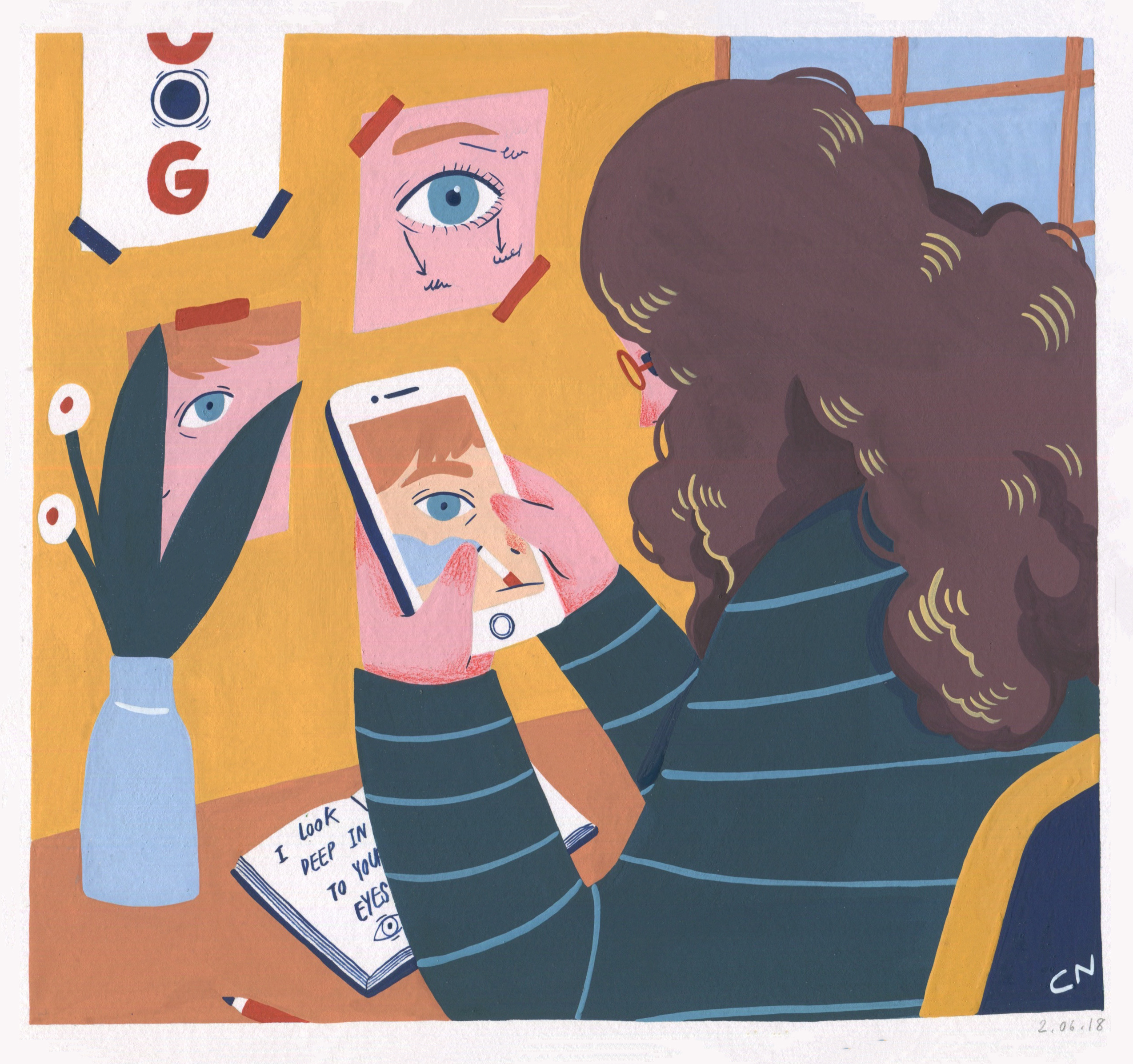 11. Now, tell us a little more about you as a person: what is your favourite food?
I love all Thai food :)
12. Favourite book?
Harry Potter
13. Favourite genre of music?
I'm not so sure how to answer this question because I listen to many types of music. However, I recently enjoyed listening to Bedroom pop music. Also, I always love songs from The Beatles.
14. What are your hobbies?
If I have free time, I like to play ukulele or piano and sing songs that I like. I also love to go to watch movies by myself.
15. If you weren't an artist, what would you be?
I used to think that I would like to be a voice actor in a cartoon. On the other hand, I would like to be a therapist so that I can help more people.