Instagram:
@claire__ritchie
Website:
www.helloclaireritchie.com
1. What's your story? Where are you from?
Hi I'm Claire. I design patterns and hand craft a small collection of thoughtfully made accessories and clothes. I live in Melbourne with my partner and our two girls. I grew up in Perth, Western Australia with my three younger sisters by my side. My mum was a textile artist and had an incredible studio. I spent a lot of my time in there. Either watching her make, or making things myself.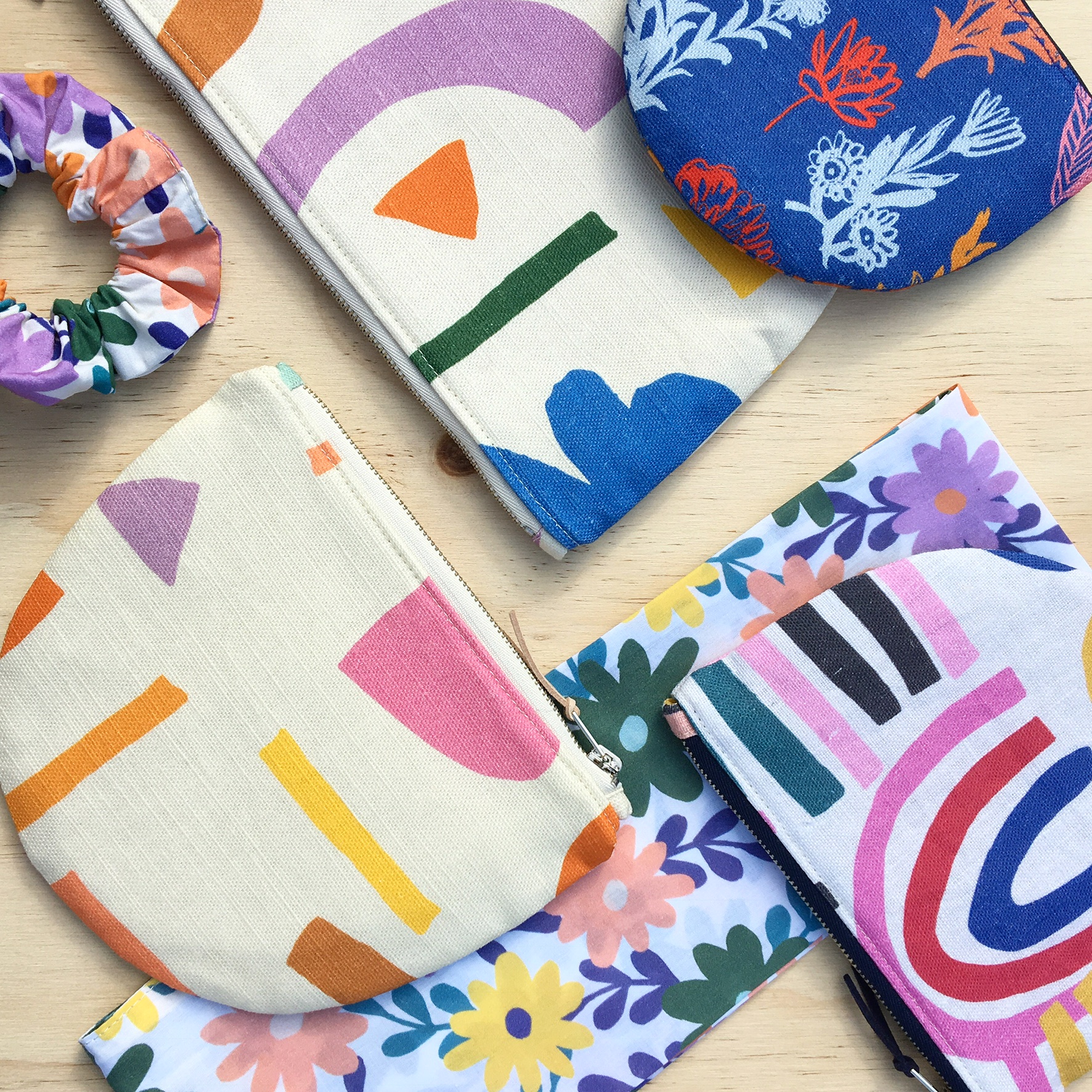 2. Tell us about your aesthetic.
I try to keep things really simple as well as bold and colourful. The fabrics I produce are all digitally printed, but I get asked all the time if its screen printed. I think my patterns carry an essence of screen printing which I love, because I really miss printing!
3. What is your favourite medium and why?
I really enjoy drawing with posca pens. I feel like I can get good flow and control with them.
4. What is your artistic process like?
I always start with drawings. I try to let my hands lead the way mostly. Especially with more abstract pieces. I listen to music when I am drawing. Music has always played a big part in how I draw. It helps me focus.
5. Who and/or what inspires your work?
I am inspired by all the little details around us. The colours in nature. Plants and flowers. I have always marvelled at how things are made, and how they are pieced together. Music inspires me. I love how a song can create a mood for you to draw along to. My family are always inspiring me, they are such strong and motivated people.
6. What role does art play in your life? How does it change the way you view the world?
I think art is how a lot of people communicate and express themselves. It can be hard to put your thoughts and feelings into words. Art allows us to put something out into the world in our own way. If i need to take some time out from the noisy world i definitely retreat to my drawings. Art makes you stop and think about the smaller things, the things you can miss if you get caught up in the craziness in the world.
7. Where did you study?
I studied in Perth, Western Australia. I did a traineeship/ apprenticeship in Clothing Production at a manufacturing company through South Metropolitan TAFE. I then studied Fashion & Textile Design at North Metropolitan TAFE.
8. Where do you see yourself in five years?
Making lots of patterns I hope! I would love to do bigger pieces, more murals would be amazing!
9. What about in ten?
Still making Patterns, but perhaps slowing down a little and making time for holidays.
10. What do you hope to achieve with your art?
I think art can be a powerful way to communicate. I hope I can empower others to be creative. I hope I can inspire others to be confident in their own creativeness.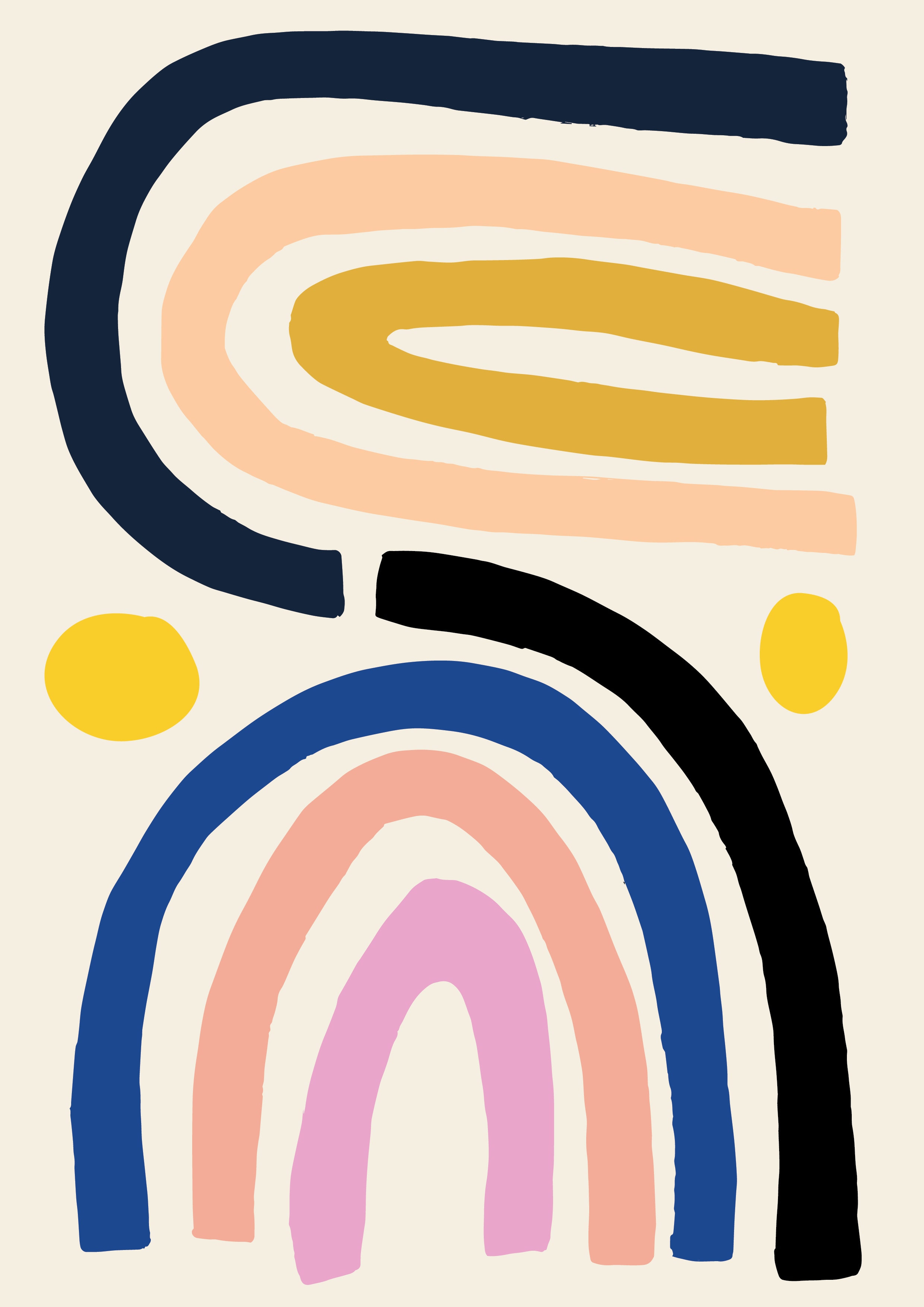 11. Now, tell us a little more about you as a person: what is your favourite food?
I love Indian food. I love eating it and cooking it. I like cooking but I mostly just make the sweets in our house. My partner is an ace cook. Also, Ramen.
12. Favourite book?
I'm really good at reading half a book! A favourite would be Norwegian Wood, by Haruki Murakami.
13. Favourite genre of music?
How do you choose!! I like all music. Depends on my mood! hip hop (90's), trip hop, jazz vocal, experimental.
14. What are your hobbies?
Collecting things. I love opshoping and vintage shopping. Most things in my house are 'found' and I really get a kick out of buying second hand rather than buying all new stuff.
15. If you weren't an artist, what would you be?
A singer. I use to sing. It's been a while, but if I was to seriously pursue anything else it would be that. When I sing I am happy.