Instagram:
@clairehellblaue
,
@everydaydistraction
Website:
www.chiaradalmaso.com
1. What's your story? Where are you from?
I was born and raised in northern Italy. I spent most of my life in Sarcedo - a microscopic town in the countryside, approximately 100 km away from Venice. There was not so much to do there and I guess this has fueled in me a strong desire to create things. During my childhood spent a lot of time inventing games, reading books and drawing with my mother. Growing up I felt the irrepressible urge to move away from there to find a bigger place. After studying in Italy I stayed briefly in Vancouver and Copenhagen, to then stop for a while in Stockholm and finally move to Milan, where I'm actually based. There is an interesting creative scene here and it's possible to make things happen. What I mostly miss about my small town is nature and silence.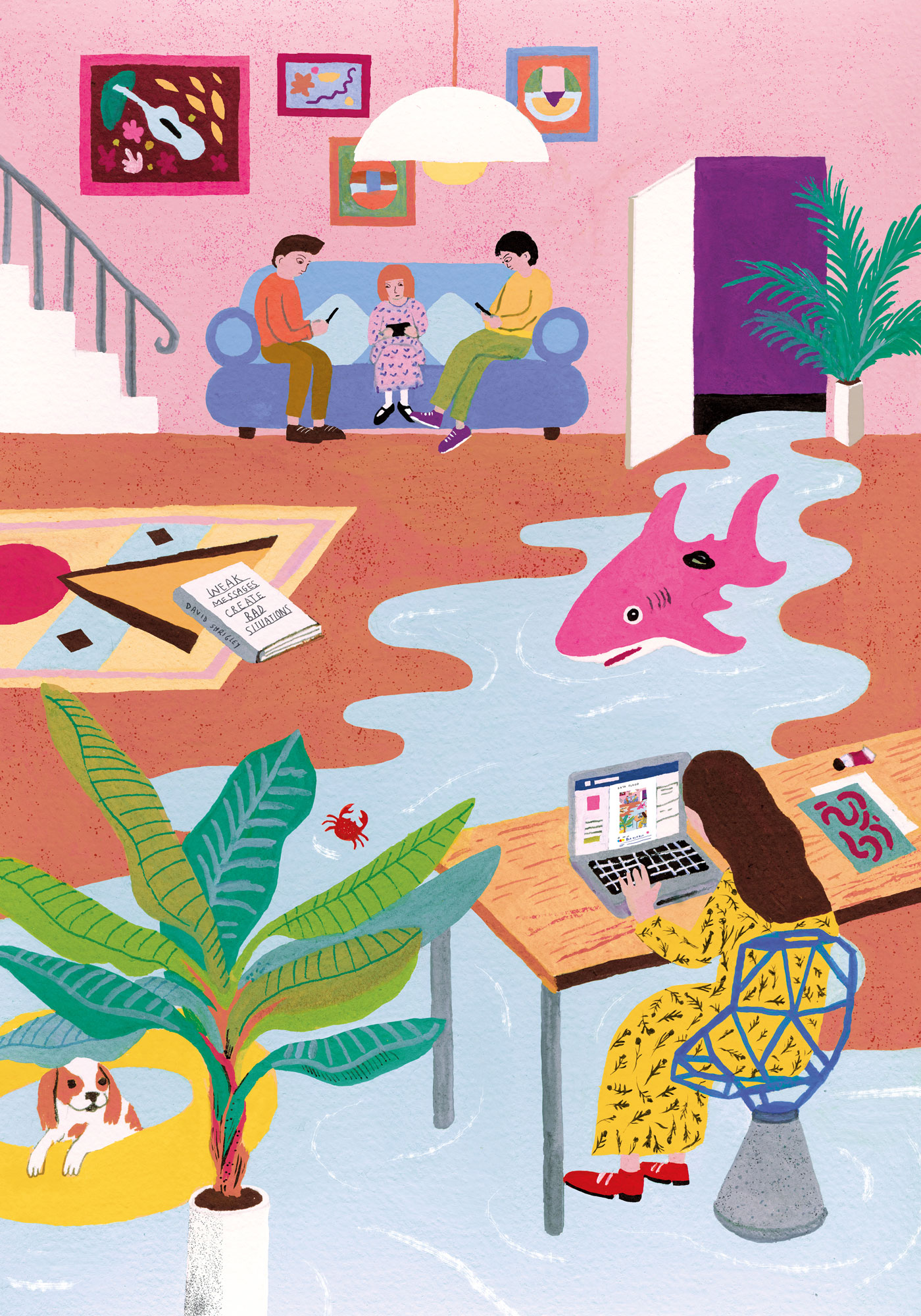 2. Tell us about your aesthetic.
I'm particularly drawn by disarmingly uncomplicated things that convey a great sense of fun and spontaneity. I try to avoid spending too much time working on a piece otherwise, it becomes too smooth and polished and I end up not liking it. I crave imperfection, powerful color, roughness and vitality.
3. What is your favourite medium and why?
My nomadic approach to drawing has led me to work with acrylic based paint markers because they are easy to use and carry around. They can write on many surfaces and let me draw multi-layered illustrations.
4. What is your artistic process like?
I'm half associative, half intuitive. Sometimes ideas simply pop up in my mind while I'm biking around the city, listening to music or reading a book. More often I start sketching and picking the tools I feel like using, then ideas come spontaneously through the process. Rather than trying to pursue a specific style, I like to experiment with several techniques and disciplines (which includes printmaking, animation, photography, collage, etc) without constraints. I don't want to rule out anything - this allows me to explore more and find new depths in my work. Regardless the technique or medium I'm using, I try to focus on my own intimate, imaginary sphere and create art in a disinterested manner.
5. Who and/or what inspires your work?
I seek to be receptive and snatch inspiration from the mundane, everyday life to quickly turn into ideas and scenes I observed or experienced, into drawings. My favourite artists are Henri Matisse, Niki De Saint Phalle, David Hockney. I find a lot of comfort, joy and vivacity in their works. I also appreciate David Shrigley for his witty sarcasm and Raymond Pettibon for the lucid straightforwardness of his brush strokes and stories he tells. I love anything made by the video artists Becky and Joe.
6. What role does art play in your life? How does it change the way you view the world?
Art is a powerful form of expression that makes me feel relieved from ordinary life events, creating space for imagination, intimacy and sensitivity. Since I have a daily drawing project (Everyday Distraction) my sketchbook is always here with me, a bit like a haven and a bit like a trusted friend. Sketching is an effective way to explore the world. I have to deal with desire, irony, places, fear, society, fantasies, pain, communication, habits. My daily life has turned out to be a great source of material for my drawings.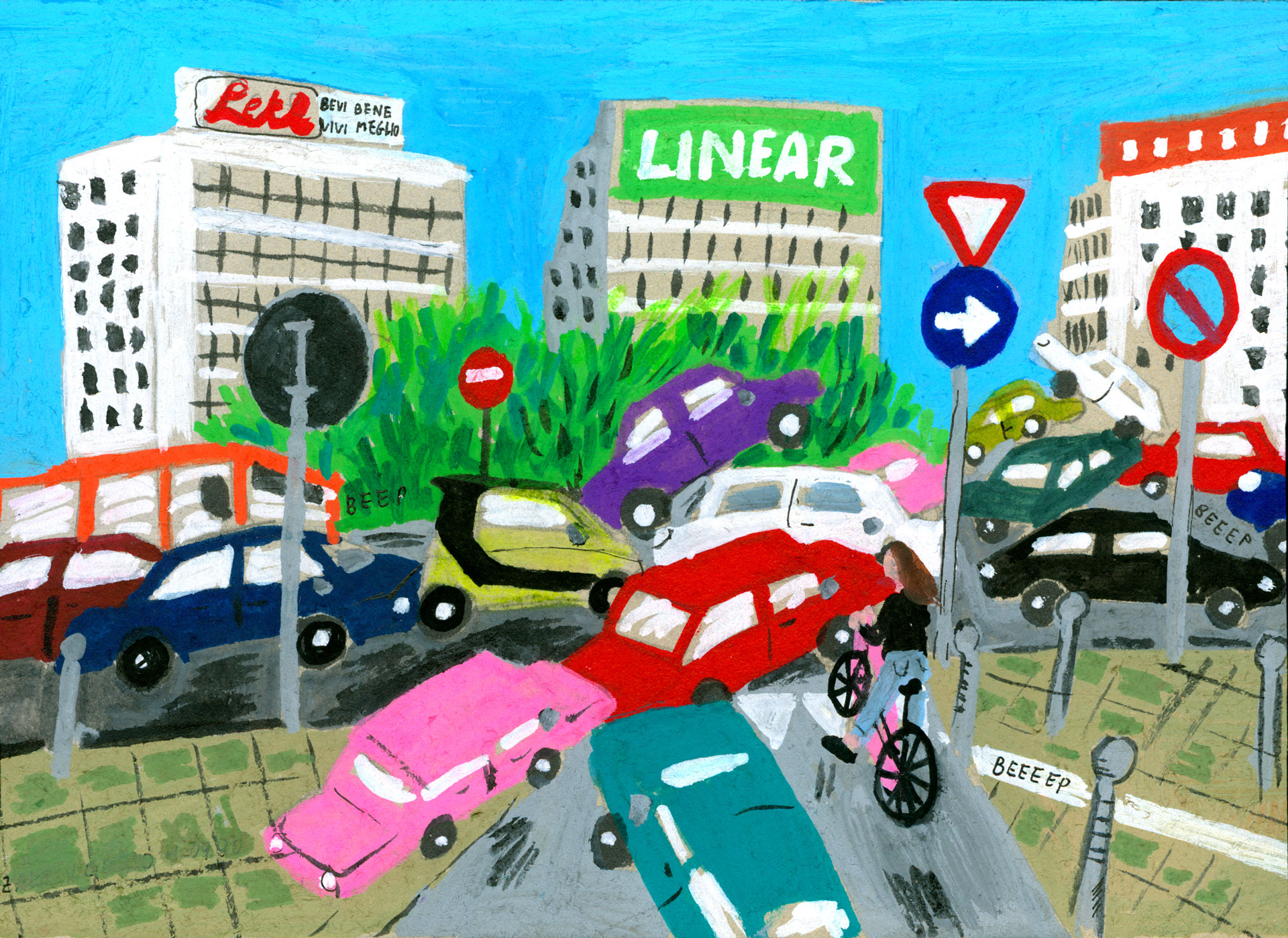 7. Where did you study?
I attended visual arts high school in Nove, Italy. After that, I moved to Padua where I got a BA in Creative Design. Then, I spent one year abroad to better learn English and becoming a graphic designer, the profession I do for a living.
8. Where do you see yourself in five years? Working in an agency?
I work in a graphic design studio here in Milan at the moment. In 5 years, hmm, I guess I'd like to establish my own studio or work with a wide range of clients on inspiring projects. I'd like to take part to some art residence and find time to grow artistically.
9. What about in ten?
I'd love to publish a book or two, hold workshops, travel the world, make meaningful art and exhibitions.
10. What do you hope to achieve with your art?
I'm tired of being bombarded with commercial, forced images which often only serve to sell. In this sense, I feel the responsibility of creating something different. My purpose is not to represent reality as it is, neither to be over conceptual, on the edge of crypticism. I just want to give my personal and emotional interpretation, creating liberate images. I hope I can somehow help/inspire other people unfolding their imagination powers and feel happier.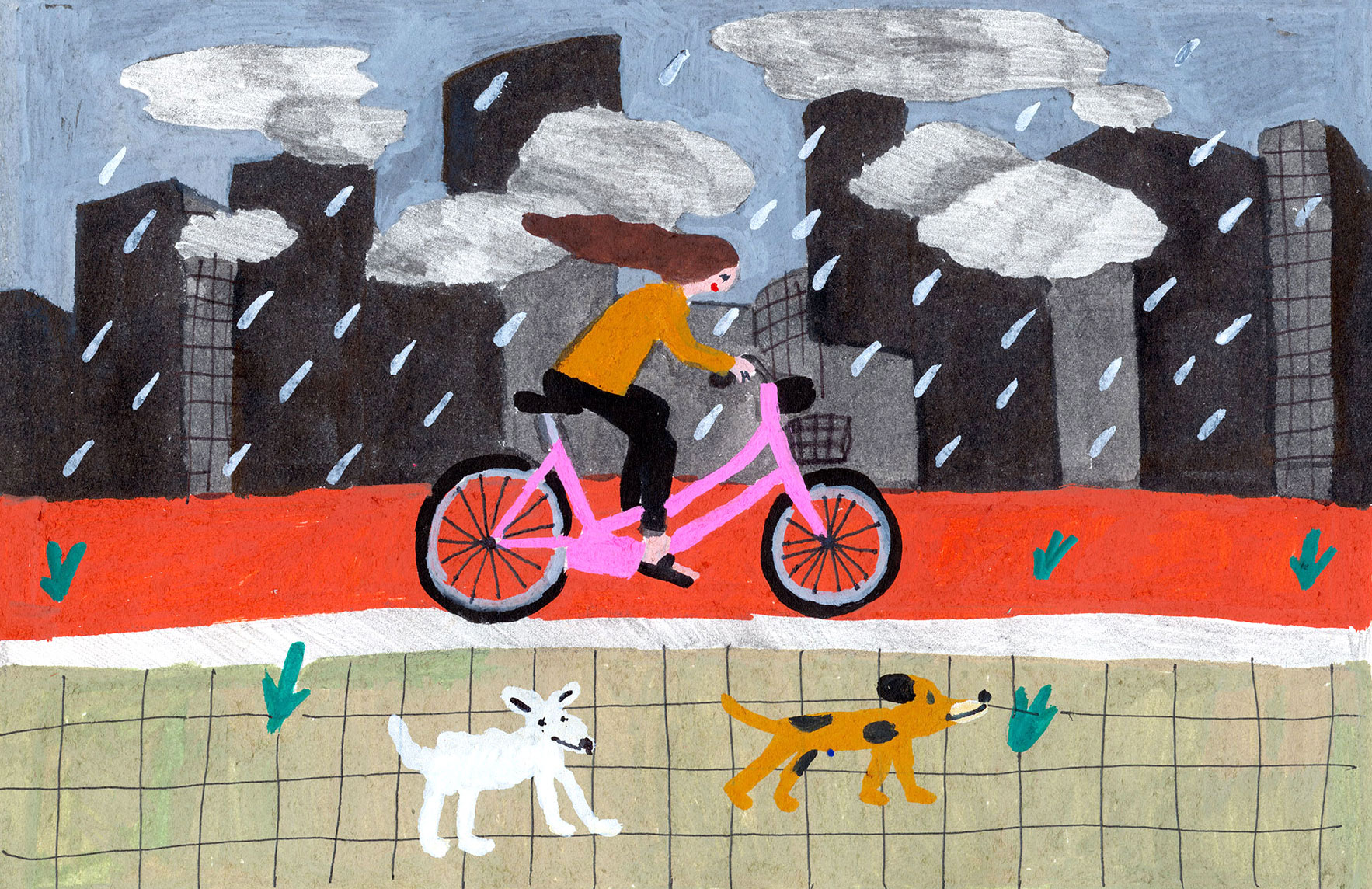 11. Now, tell us a little more about you as a person: what is your favourite food?
It's absolutely popcorn (and anything corn related) since I was a little girl. Followed by sushi, Asian noodles, dumplings, Vietnamese summer rolls and Phở soup.
12. Favourite book?
The book of Disquiet by Fernando Pessoa. Fragmentary, incomplete, still wonderfully written and overflowing with imagination. Another book I love is Invisible Cities by Italo Calvino, packed with dreamy urban scenarios and surreal situations.
13. Favourite genre of music?
I like almost any kind of music, in particular, psychedelic rock, punk and experimental music. My favourite band ever is Sonic Youth.
14. What are your hobbies?
I like watching movies, reading books and comics, listen to live music, wander around on my bicycle, cooking.
15. If you weren't an artist, what would you be?
Who knows? Perhaps an explorer or an adventurer.