Instagram:
@claire.prouvost
Website:
www.claireprouvost.com
1. What's your story? Where are you from?
I am from South-West France. Initially born in Lille, my family is now living by the mountains, in the Pyrenees. Being in nature and having a garden with no limits, I was always outside: making a treehouse with my brother, running around or drawing. My dad has always been drawing and painting, and my grandmother was an artist, so I've been playing with colours from a very young age. I've always loved it, and my family has always been very supportive of me pursuing an artistic career. I guess that really shaped who I am today. Since I finished my Master's degree two years ago, I am living and working as a graphic designer and illustrator in Dublin, Ireland. Je viens du sud-ouest. Je suis née à Lille et mes parents vivent maintenant près de la montagne, dans les Pyrénées. Etant proche de la nature et ayant toujours eut un jardin sans limites, j'étais toujours à l'extérieur, à construire des cabanes, courir partout, ou dessiner. Mon père a toujours peint et dessiné, et ma grand-mère était une artiste, et depuis toute petite, j'ai toujours adoré mélanger les couleurs et jouer avec quelques feutres et crayons. J'ai toujours aimé dessiner, et ma famille à toujours été très supportive de mes choix d'étude artistiques. Cela m'a vraiment aidé à savoir ce que je voulais faire plus tard, et à essayer de vivre de ma passion. Depuis que j'ai fini mon Master il y a deux ans, je vis et travaille à Dublin, en Irlande.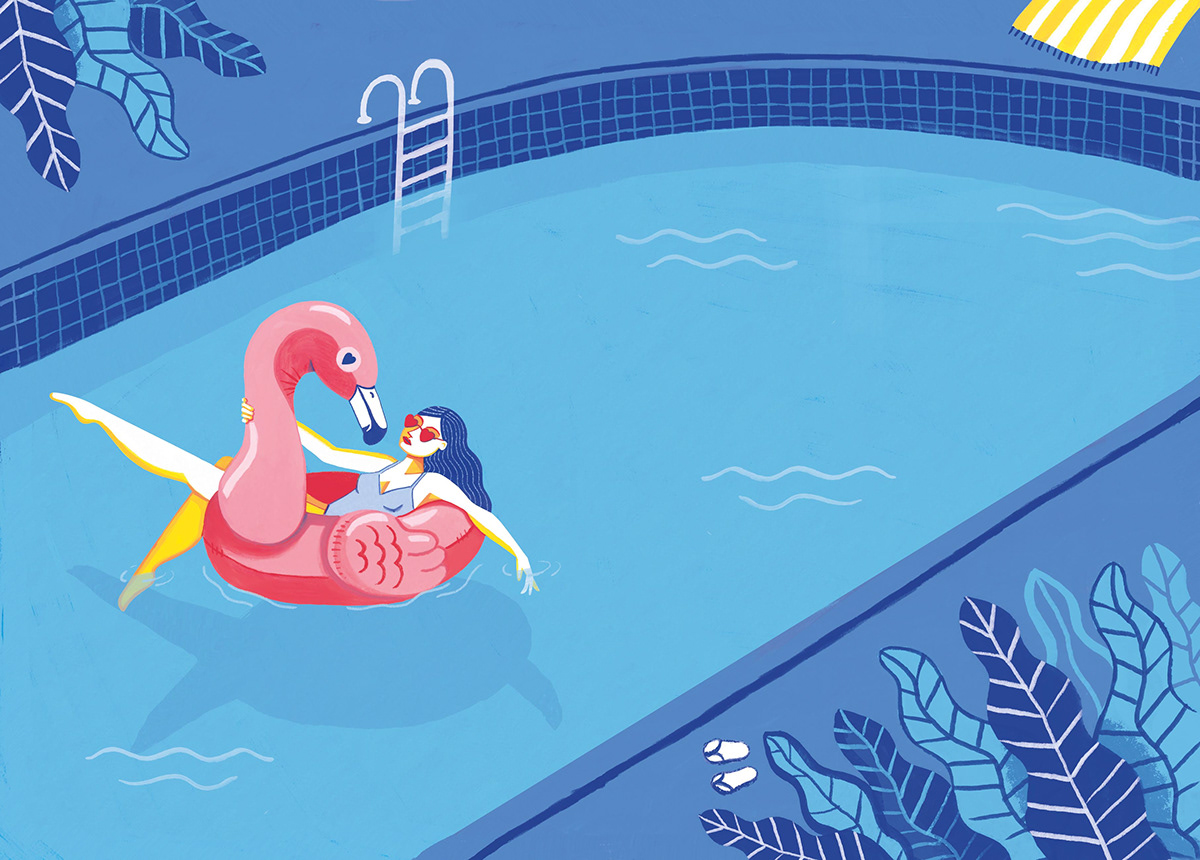 2. Tell us about your aesthetic.
I love all things colourful, strong and powerful! Most of my work at the moment is depicting women. I really enjoy drawing them and their diversity. It started as an experiment, as I wanted to get better at drawing people, and after 100 days of drawing ladies, I'm hooked! I suppose I love to draw attitudes and expressions and to say a lot of things about them, with very few lines and details. I try to shape faces and the space around them with colour blocks and playing with contrast and shadows. I guess that's how my brain works, trying to break things down in shapes and challenge my perception of things. J'aime tout ce qui est coloré, qui est fort et qui a de la personnalité. La plupart de mon travail en ce moment est composé de femmes. J'adore dessiner leur diversité, leur caractère. A la base, c'était un exercise pour perfectionner mes portraits, et après 100 jours à dessiner des femmes, j'ai complètement accroché et j'ai même du mal à m'arrêter! Je pense que j'essaye vraiment de refléter leurs attitudes et expressions, et d'en dire beaucoup sur elles avec peu de lignes et details. J'essaye de créer des visages et compositions en jouant avec des blocs colorés, les contrastes et les ombres. Je pense que c'est de cette manière que j'étudie la composition d'une image, en essayant de la diviser en différentes formes et de remettre en question ma perception des choses.
3. What is your favourite medium and why?
I love gouaches, and most of the work you can see on Instagram (aka my online sketchbook) is hand-painted. I work with only 3 primary colours ( yellow, red and Ultramarine) and a bit of white. That's now one strong characteristic of my aesthetic too! Painting is so therapeutic to me, it's like meditating and a good way to wrap up a long day. Also, I get things done a lot faster with my paintbrushes than digitally, for some reason, and I find it gives me more freedom of expression. Ma technique préférée est la gouache, et la plupart du travail que vous pouvez voir sur Instagram (où mon carnet de croquis virtuel) est peint à la main. Je travaille uniquement avec 3 couleurs primaires ( jaune, vermillon et outremer) et un peu de blanc. C'est d'ailleurs une des caractéristiques essentielle de mon esthétique. Peindre est très thérapeutique pour moi, c'est presque méditatif, et une bonne façon de décompresser en fin de journée! Je peins beaucoup plus vite manuellement que digitalement, et cela me permet d'avoir une plus grande liberté d'expression.
4. What is your artistic process like?
Most of my time is spent looking for pictures that inspire me. I am constantly collecting images from Pinterest and Instagram, saving them for later. Then, I just sit down (preferably with a cup of tea!), do a very quick pencil sketch, and jump straight into painting. I try to paint everyday after work, and even more over the weekend. La plupart du temps, je collectionne des images qui m'inspirent, depuis instagram ou Pinterest. Puis, je m'assois le soir, avec une tasse de thé, fais un croquis rapide au crayon, et je me met directement à peindre. J'essaye de dessiner tous les jours après le travail, et encore plus pendant les weekends.
5. Who and/or what inspires your work?
Women with a strong personality, independent, sassy and stylish. I also get a lot of inspiration from '60s/ 80's fashion. Le femmes qui ont une forte personnalité. Indépendante, drôle et stylées. Je suis également inspirée par la mode et les vêtements des années 60 à 80.
6. What role does art play in your life? How does it change the way you view the world?
Oh my… what if it wasn't there?! I don't know what I would be doing! Art and creativity take probably up to 95% of my time, and the other 5% includes laundry and groceries. It does change the way I view the world, for sure, because I mainly connect with like-minded people, and I think through creative collaboration, we are more likely to make things happen. Also, our lives are influenced by art and creativity in so many ways via music, the internet, cultural events, exhibitions, workshops, street art… We are expressing emotions, opening discussions, bringing important subjects and issues to the table… But it can also be as simple as some beautiful, colourful street art brightening up grey walls. Si l'art n'était pas dans ma vie… je ne sais pas ce que je ferais de ma peau! Ça occupe probablement 95% de mon temps, et les 5 autre % incluent les courses et la lessive… Bien sur, cela change ma perspective du monde, car j'interagis et m'entoure majoritairement de créatifs, qui ont plus ou moins les même passions que moi. Je pense que c'est à travers la collaboration que les projets deviennent réels et que les choses avancent. Aujourd'hui, les moyen d'expression sont multiples et l'art influence notre quotidien de bien des manières: par la musique, internet, les réseaux sociaux, les événement culturels, les expos, le street art… C'est une façon d'exprimer des émotions, de parler de sujets importants, mais ça peut être aussi simplement des oeuvres d'arts qui vont illuminer et colorer la ville et le béton.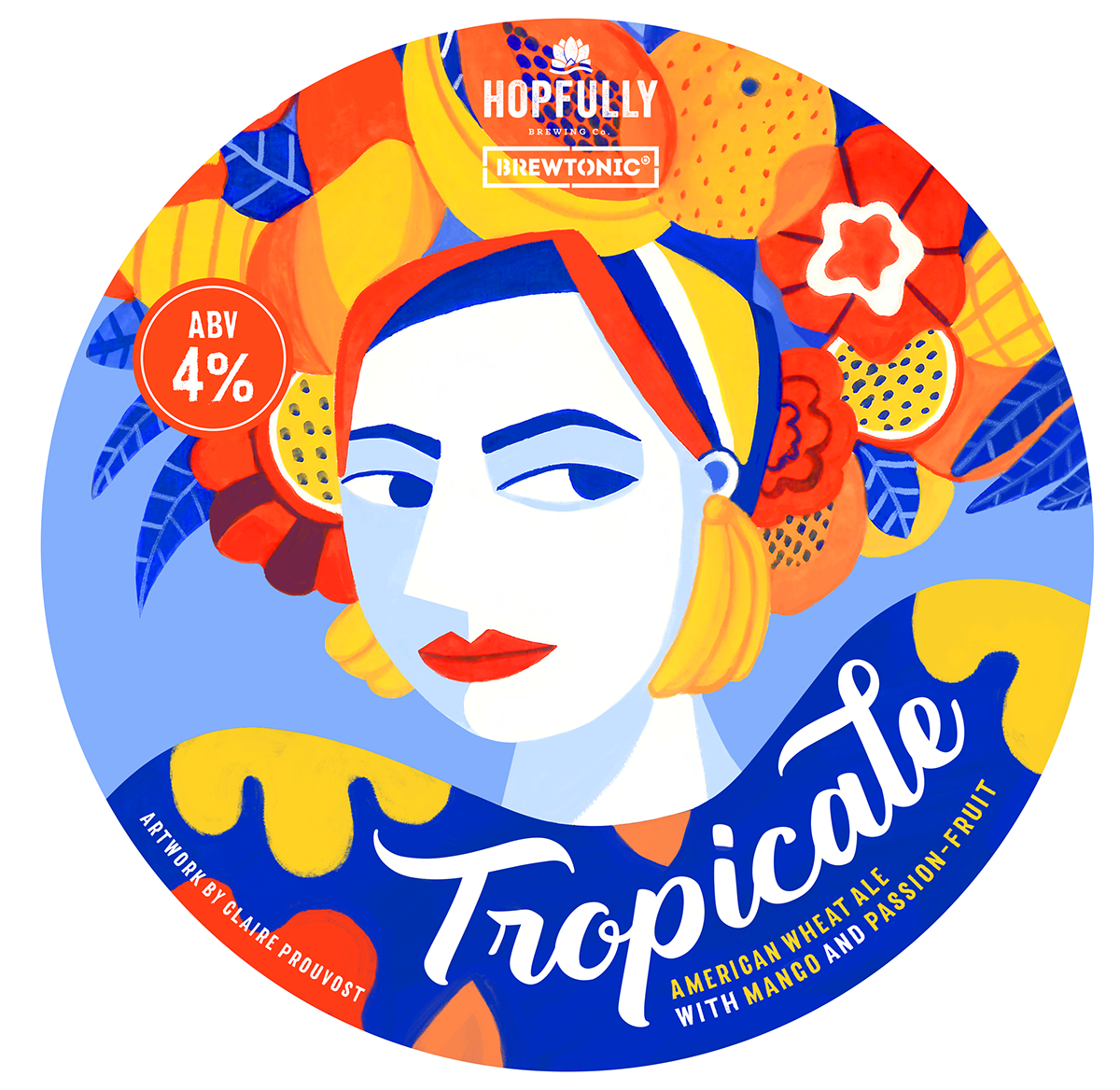 7. Where did you study?
I studied my Master's Degree in Toulouse (ISCID). I was studying Graphic design, editorial and communication, with a specialisation in colours and trends. J'ai fait pas mal de choses! J'ai démarré avec un bac STI Arts Appliqués à Périgueux, puis un BTS suivit d'une licence en Design produit/global, avant de me ré-orienter vers un Master en Graphisme, Edition, Communication (option couleur) à L'ISCID près de Toulouse.
8. Where do you see yourself in five years?
Good question. I probably see myself being more independent, and being able to work remotely in different parts of the world for a little while. Even though I like Dublin, I would like to get to work in other cities, on collaborative projects with local designers/artists. Bonne question! J'espère être plus indépendante et de pouvoir vivre de l'illustration tout en voyageant autour du monde. Même si j'aime Dublin, je voudrais voir ce qu'il se passe dans d'autres villes et pays, et rencontrer et collaborer avec des artistes/designer locaux.
9. What about in ten?
I see myself more established and settled. At the moment, the rhythm is pretty intense, I work as a full-time graphic designer and I have that eagerness to try everything, to learn different techniques, going to events, talks, workshops… Hopefully, by then, I would have managed to be a good business owner. Even though I would love to have a freelancer lifestyle, I see myself in a busy, creative co-working space, as I'm not the working-at-home type of person. Je me vois plus sereine et établie. Pour le moment, mon rythme est plutôt intense. Je travaille à temps plein en temps que graphiste, et comme je développe ces compétences en illustration, j'ai cette envie de développer mes connaissances et mes techniques, de faire des workshops, d'aller à des événements, des conférences… J'espère que dans 10 ans, grâce à tout ça, je serais une bonne gérante de mon entreprise! Et même si j'adore le mode de vie Freelance, je me vois mal travailler seule à la maison. Je suis bien plus épanouie socialement au sein d'un espace de co-working.
10. What do you hope to achieve with your art?
I would like to be able to give my images a purpose. Illustrations are a good way to showcase pieces of information and facts, to make them easier to digest. Ideally, it would carry a message, but even if it is just about making the world more colourful, it's great! I want my art to have an interaction with people, to touch something in them. Isn't it the goal of every piece of artwork? Je voudrais être capable de donner à mes images un but, une intention. L'illustration est un bon moyen d'y parvenir, et d'imager des informations et faits. Dans l'idéal, elle a un but et transmet un message, mais, même si elle rend juste le monde plus coloré, c'est déjà gagné! Je voudrai que mon art intéragisse avec les gens, qu'il touche quelque chose en eux. N'est ce pas le but même de toute oeuvre?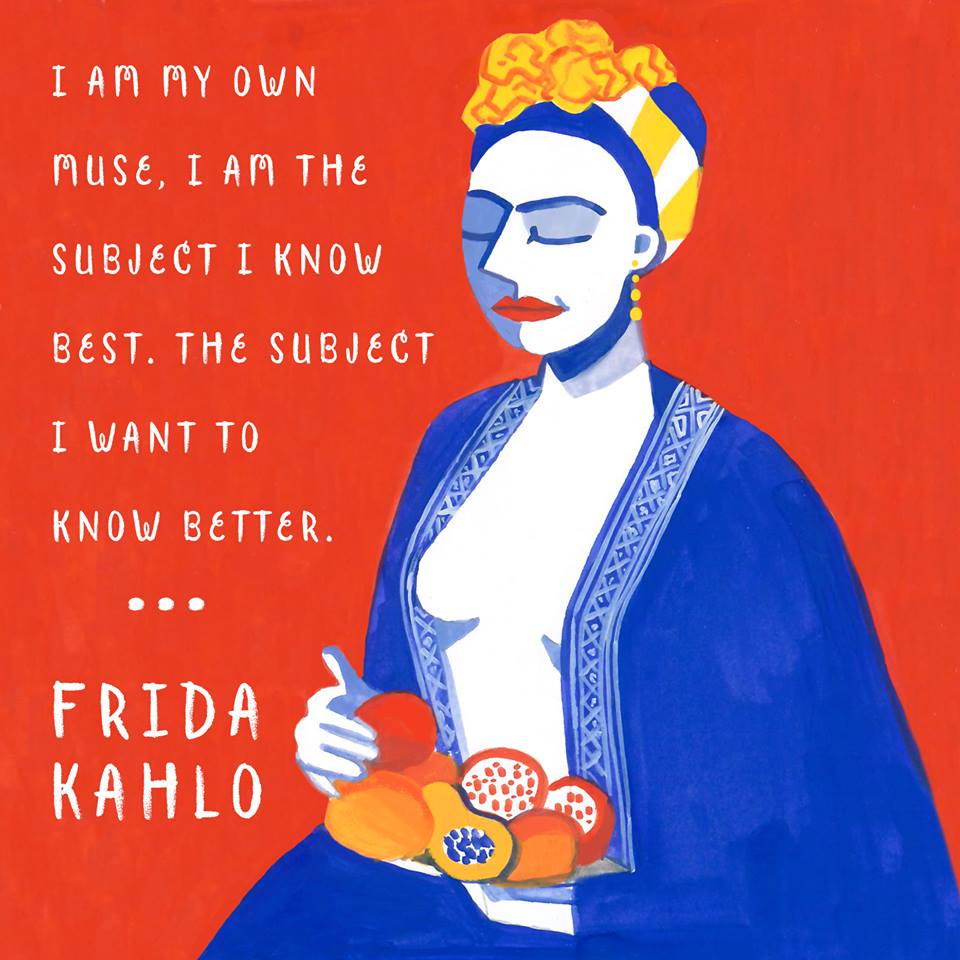 11. Now, tell us a little more about you as a person: what is your favourite food?
I love veggie burgers! But, because I can't settle just for one: lasagnas, guacamole, pastas with pesto, and tomato salad with balsamic and mozzarella. J'adore les veggies burger! Mais parce que c'est dur de n'en choisir qu'un: les lasagnes, la guacamole, les pâtes au pesto, et les salades de tomate et mozzarella.
12. Favourite book?
I haven't read as much as I used to in the past few years. But I recently finished The Unbearable Lightness of Being, by Milan Kundera, which I really liked. Malheureusement, je ne lis pas autant qu'avant… J'ai récemment fini L'insoutenable Légèreté de L'être par Milan Kubdera, que j'ai vraiment aimé.
13. Favourite genre of music?
Everything trip-hop, techno, ambient electronic, along with jazz and world music. Tout ce qui est trip-hop, ambient electronic, mais aussi Jazz et musique du monde.
14. What are your hobbies?
Hiking and being in nature, running. I also used to play the violin, which I would like to get back into. La randonnée, et la course à pied. Je jouai également pas mal de violon, mais il faut que je m'y remette!
15. If you weren't an artist, what would you be?
I really don't know… I probably would try to be a musician, and be creative in any way possible, even if it means having a 'regular' job on the side. Aucune idée, ça me semble inconcevable! J'essayerai d'être musicienne, ou du moins d'être créative autant que possible, même si je dois avoir un boulot plus 'normal' pour payer les factures.