Instagram:
@clairevanheukelom
Website:
www.clairevanheukelom.nl
1. What's your story? Where are you from?
Originally from the Netherlands where I lived close to the beach, I now live in the beautiful mountains in the South of France. Looking out the window I see a forest of impressive and ancient chestnut trees with the French Alps in the background. I went to art school in the Netherlands and since then worked as an independent graphic designer, illustrator and art teacher. I love having variety in my work and days, and being independently employed has been great because I've been able to explore new areas of design like theater and set design.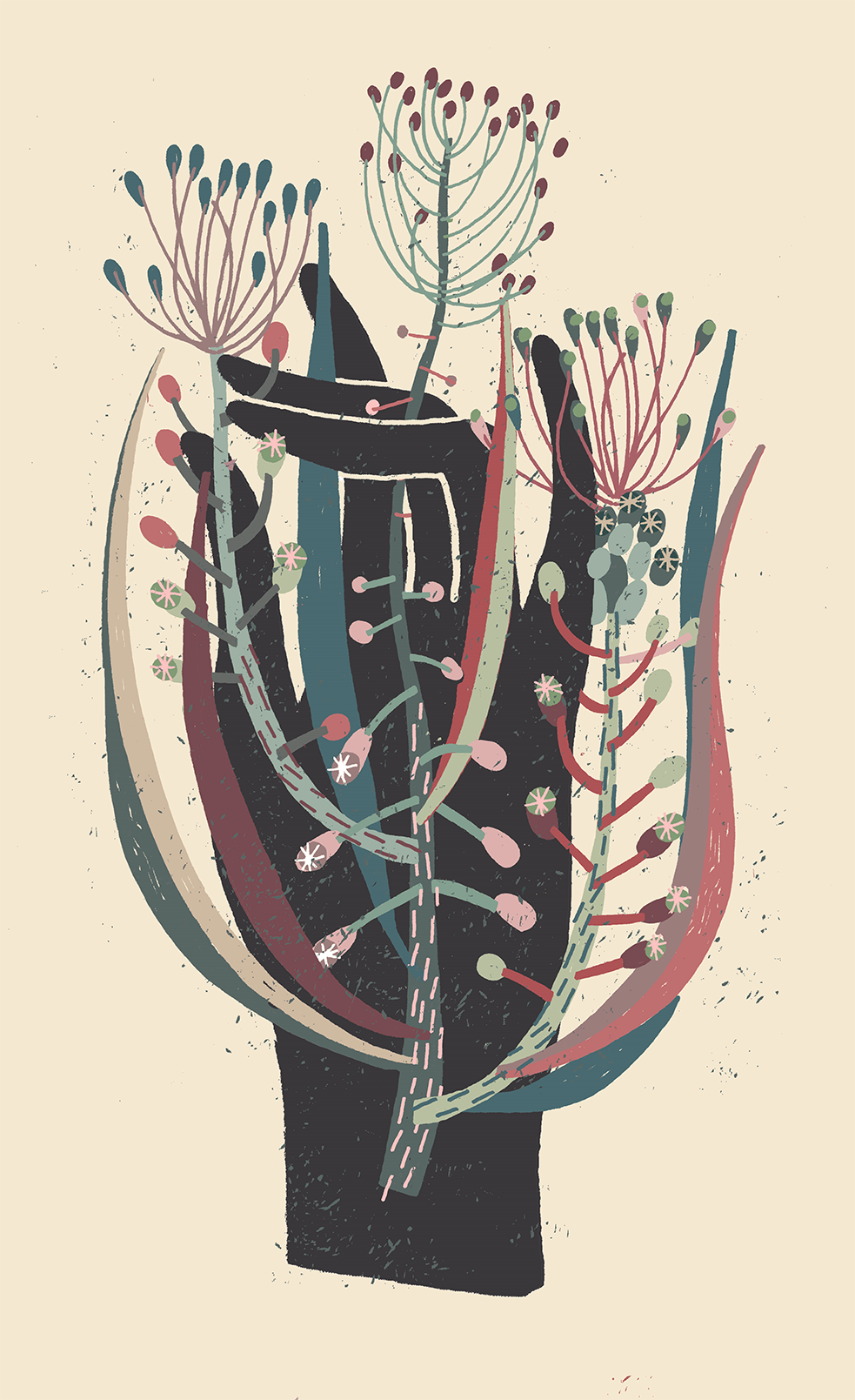 2. Tell us about your aesthetic.
I am drawn to a soft, muted colour palette that I like to combine with hand-drawn typography. Since moving to the French mountains, with the forest at our doorstep, my work is more and more inspired by nature.
3. What is your favourite medium and why?
As long as I remember my favorite tool is a mechanical pencil. When I was young and still lived at home I worked during summer vacations at my father's company. He's an architect and I learned from him how to draw with a mechanical pencil on chalk paper. Later when I went to art school and studied graphic design the mechanical pencil was indispensable when working on a school projects. Over the years I have gathered - and broken a lot along the way - a fairly extensive collection of mechanical pencils.
4. What is your artistic process like?
Sketches go into my sketchbooks but also on pieces of paper that lay around the house. From there I work on chalk paper with my beloved mechanical pencil and fine liners. After that, I colour my drawing on the computer. But most work definitely goes into drawing everything by hand.
5. Who and/or what inspires your work?
Nature (I go a lot into the woods), old books about art and design, vintage stuff, visiting museums, friends, architecture, interior design, photography, I could go on forever...
6. What role does art play in your life? How does it change the way you view the world?
Growing up art was always a big part of our daily life, being brought up in an artistic family. Looking through the eyes of an artist, I find everything is interesting and endlessly inspiring.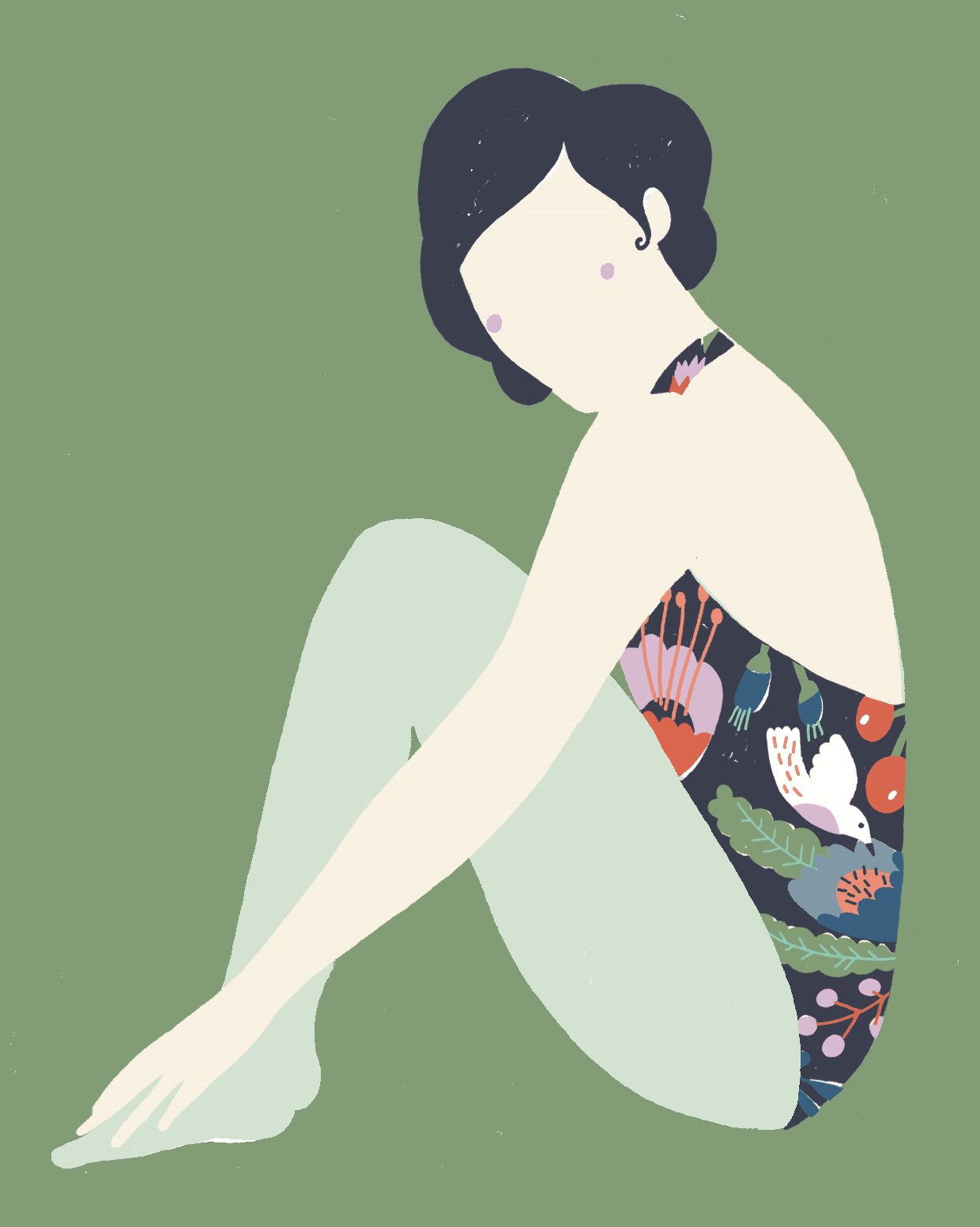 7. Where did you study?
When I was fairly young I knew I wanted to become a graphic designer so I went to the Academy of Fine Arts and Design St. Joost in Breda, The Netherlands. But there I discovered that illustration was where my real passion was so I switched to and graduated in illustration.
8. Where do you see yourself in five years?
Dreaming up new ideas.
9. What about in ten?
Uhm...
10. What do you hope to achieve with your art?
To show you a little bit about my little corner of the world.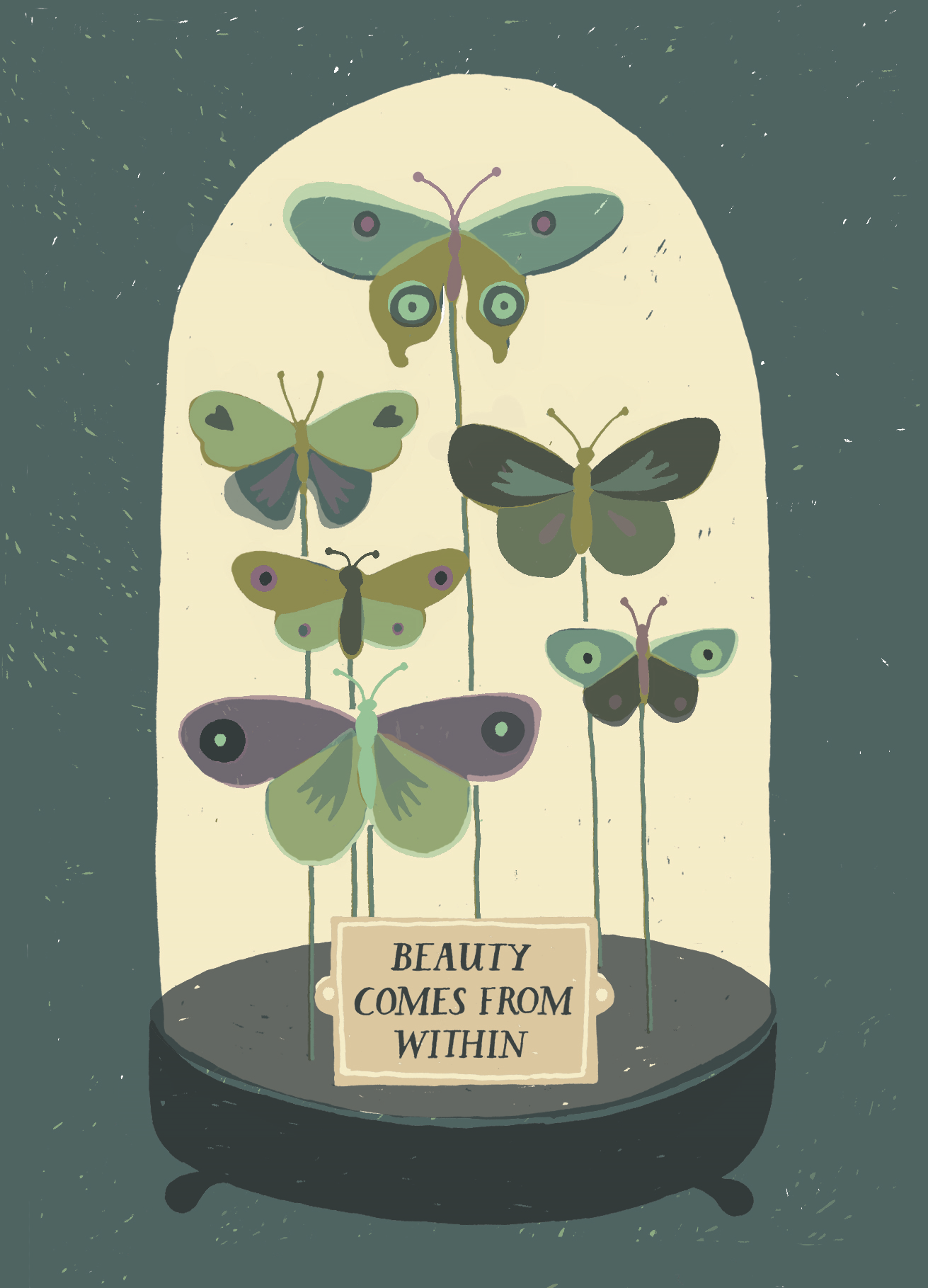 11. Now, tell us a little more about you as a person: what is your favourite food?
We grow our own vegetables and fruits in our garden so we basically eat whatever the season gives us. I also try to make our own sourdough bread once a week thickly covered with home-made confiture!
12. Favourite book?
Last night in Twisted River by John Irving. I've read it a dozen times already.
13. Favourite genre of music?
Depending on my mood from Eddie Vedder to Joep Beving. I also listen to a lot of podcasts while working.
14. What are your hobbies?
Knitting sweaters and socks (a lot!) made with wool from my neighbor's sheep that is spun locally.
15. If you weren't an artist, what would you be?
An architect.