Instagram:
@claudiasahuquillo
1. What's your story? Where are you from?
I am a young...artist? Illustrator? Both? Let's say Creative. I am a young creative woman from Spain. I was born in Valencia, and currently living in Barcelona. My parents use to say that I started drawing before I learned to walk or to talk. Since then, I have never stopped drawing. It has always been my passion, now this passion is my job.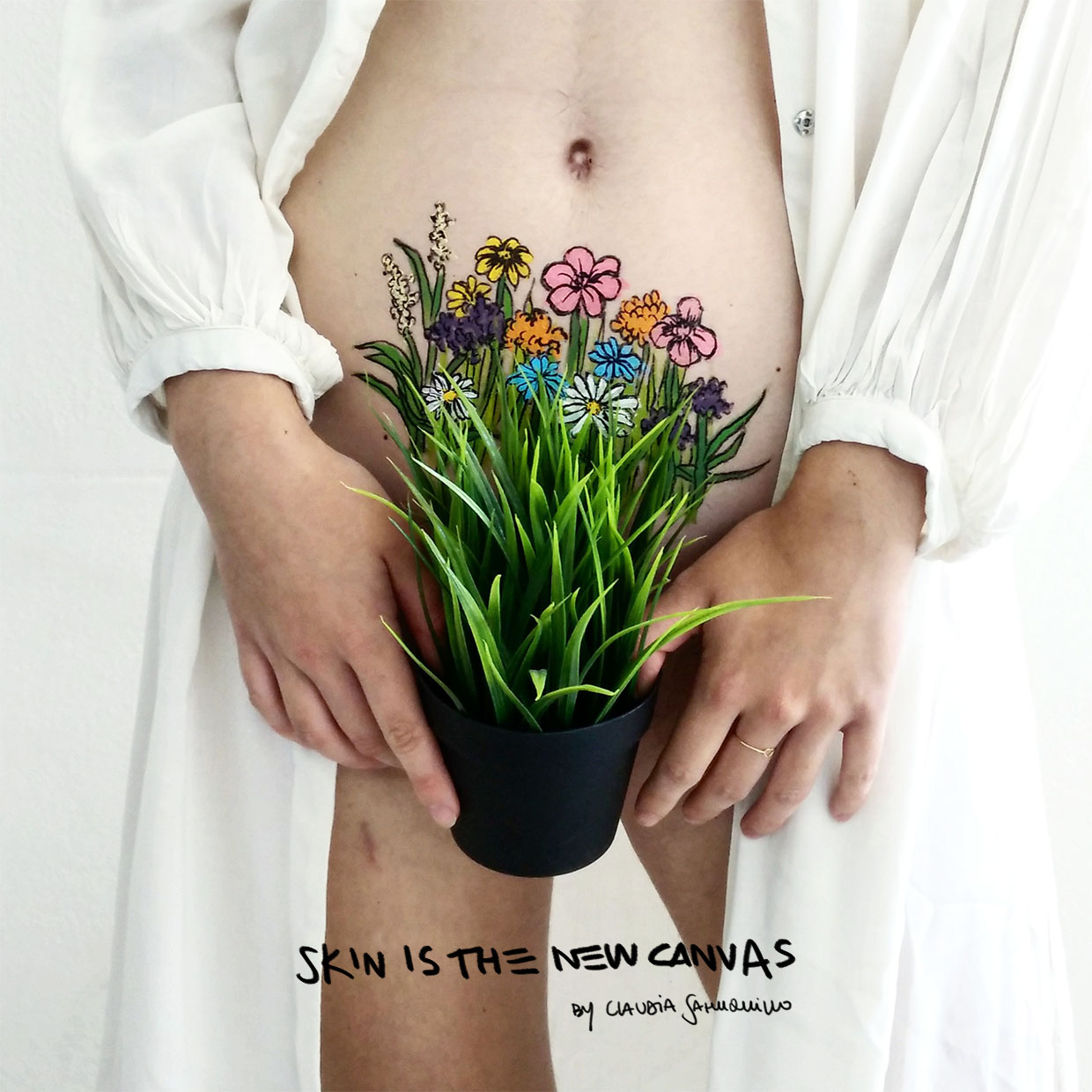 2. Tell us about your aesthetic.
People often tell me that my drawings look like comics. I think I like simple and direct images. And I have an issue with colors... I am trying not to use black all the time!
3. What is your favourite medium and why?
Well, as an illustrator I use different mediums... Sometimes I also do digital draw, but when I draw in paper my favorite is probably Drawing Ink (the black one, haha!). But I also love markers! And gouache... And watercolors... Painting with brush is always so satisfying! And, well, now I'm doing a project called #skinisthenewcanvas in which I paint on people, and I totally love it.
4. What is your artistic process like?
It depends. Sometimes I draw because I want to express something. It is also my way tof thinking: I think drawing. And there are other times when I just feel like drawing. In both I first sketch, I think that's the most complicated part. And then I can finish it with ink, watercolor, acrylic… or never finish it!
5. Who and/or what inspires your work?
Everything. People, world, society. The books I read, the movies I watch. Music. Photography inspires me particularly. Maybe other creative people -like in general- inspires me. Life.
6. What role does art play in your life? How does it change the way you view the world?
Art is everyday more and more important for me. It is becoming my way of life. When you are a creative, you just want to create at every moment. That's what happens to me, all the time! I think art makes me look at the world and interact with it in an artistic way. As I said before, I think drawing, or creating art.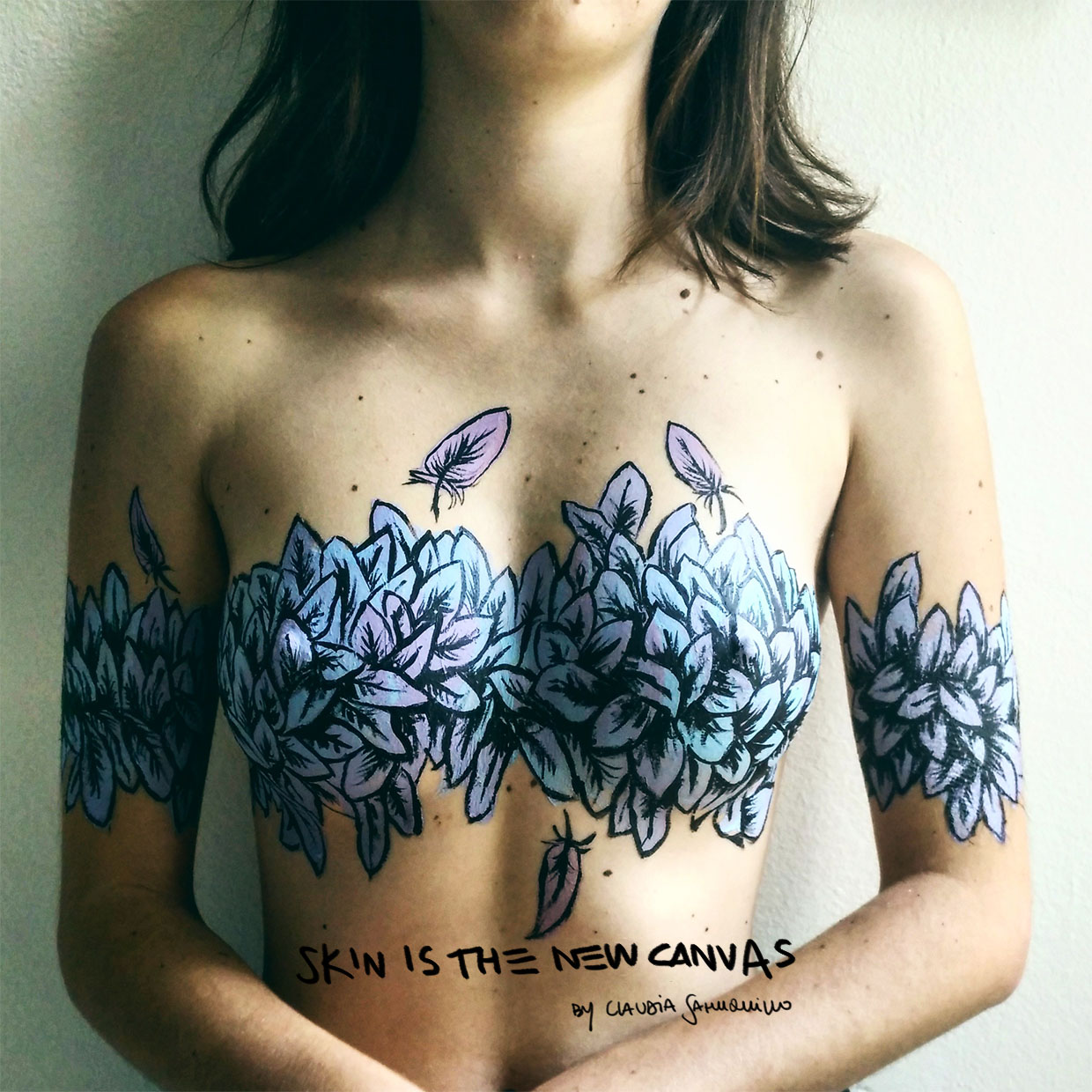 7. Where did you study?
I studied the fine arts degree in Universitat Politecnica of Valencia. I'm also currently studying a master of research in/through/about art in Barcelona.
8. Where do you see yourself in five years? Working in an agency?
Working in my agency, actually.
9. What about in ten?
This two questions are so intense, I like them. At 33? I will choose my own clients. I will have learned a lot and will be still learning about art. And read like 3847452739 books (novels included)
10. What do you hope to achieve with your art?
I just want to draw in my life. I just want to live drawing. Dalí used to say that if art does not annoy you, it stinks. I am not always doing art to make other people think about something, but being critic is in my nature so there is usually projected in my artworks. Like in my last project, Skin is the new canvas, it was projected to research about what happens when I use people's bodies as a canvas, but inevitably it turn into a feminist thing, female nipples censored etc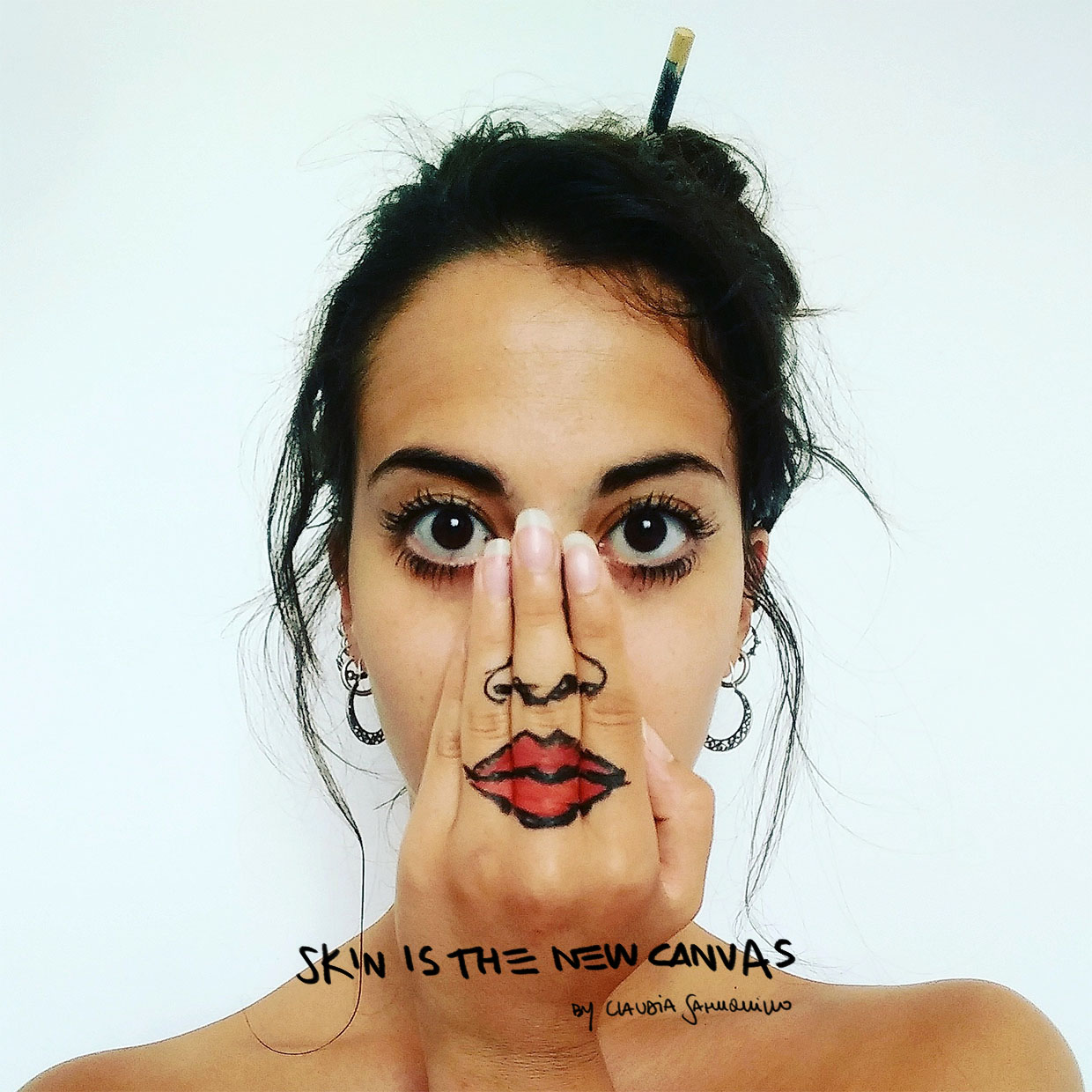 11. Now, tell us a little more about you as a person: what is your favourite food?
Oh, I LOVE eating. I can't decide just one! I love my grandma's paella! And Neapolitan food: La vera pizza, spaghetti e vongole... One day I will travel to south America just to eat everything there!
12. Favourite book?
The same as food. I love reading. Right now I'm reading Isabel Allende, "Ines del alma mia". I try to read as many woman writers as man writers, by the way.
13. Favourite genre of music?
Rock, Jazz, Blues... And flamenco of couse! I'm also trying to discover new musicians. I love music. How can I choose?
14. What are your hobbies?
Drawing!! hahaha... Are sleeping and learning considered hobbies?
15. If you weren't an artist, what would you be?
I would be an investigator. Art investigator. And if I weren't a drawing artist, I would be a music artist.