Instagram:
@claudinsky
1. What's your story? Where are you from?

I'm from Sydney, Australia -specifically born and raised on unceded Wangal & Gadigal Country. I've been drawing since I could hold a pencil, and art has always been a big part of my life.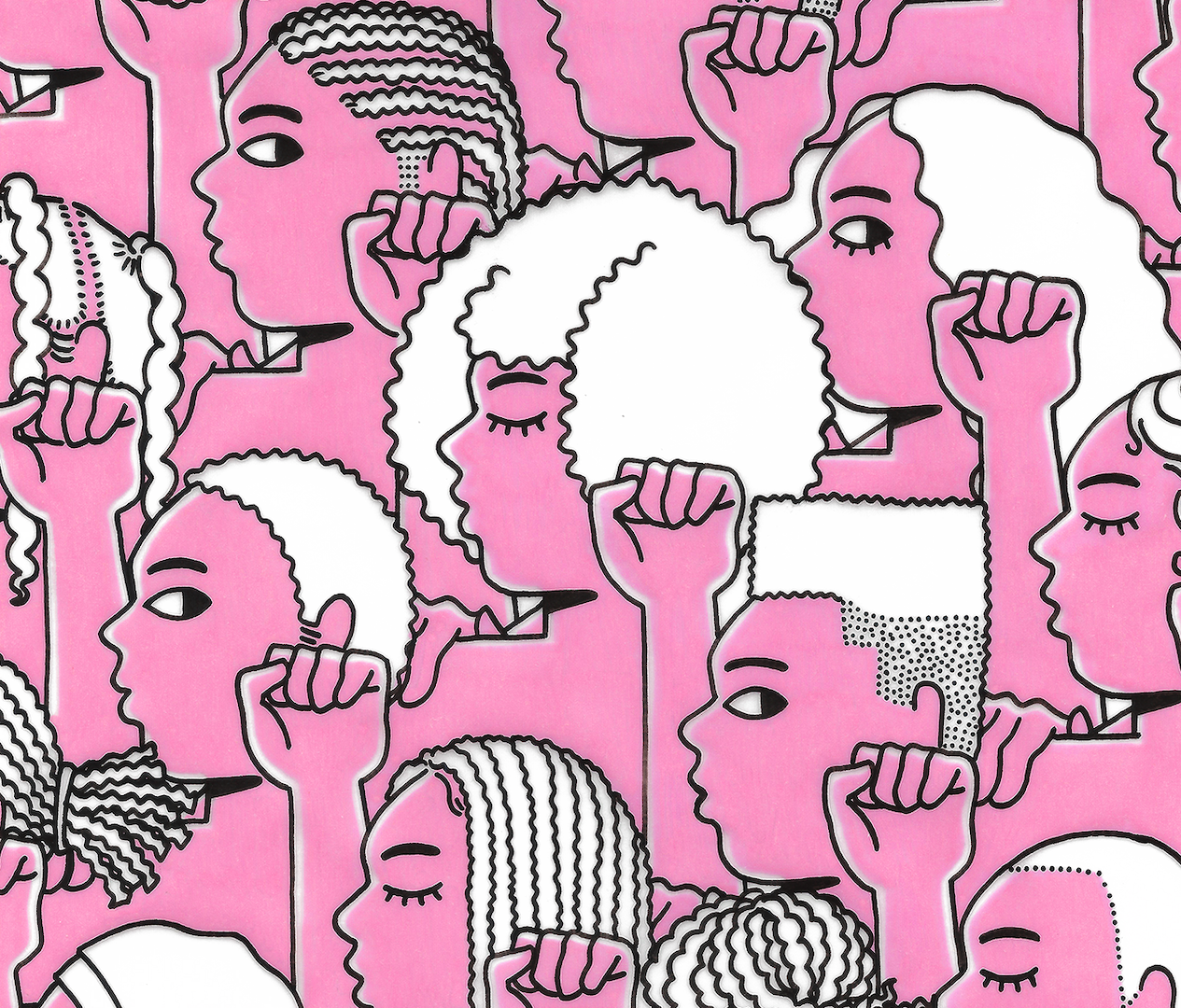 2. Tell us about your aesthetic.

I love bold colours, abstraction, pattern, and working with layers. I'd describe my aesthetic as colourful and wobbly.
3. What is your favourite medium and why?

My fave materials to use are POSCA paint markers and tracing paper. I love the challenge of being restricted in my colour palettes and using translucent layers to achieve different values.
4. What is your artistic process like?

My personal practice is built on a love of working traditionally. The physical act of drawing and the patience required to wait for paint to dry. I've developed a method of making comics and illustrations with POSCA markers and multiple layers of tracing paper to make final art which I call Tracing Paper Comix and Tracing Paper Illos (illustrations). 
Though, such patience and reverence isn't ideal for fast-paced freelance and client work, so I try to emulate my traditional style with and digital art when I need to make editorial illustrations or comics.
5. Who and/or what inspires your work?

These days I've been so busy that I hardly have time to read comics or use social media, but over the years I was inspired heavily by several cartoonists and the comics medium in general (too many to name) and a bunch of illustrators and artists of all mediums. Some examples are contemporary cartoonists like Ben Passmore, the Mariko and Jillian Tamaki, Asano Inio-sensei, Woshibai; classic cartoonists like Charles M. Schulz, James Kochalka, Lynda Barry, 3D artists like Sy Blake; illustrators and animators like Gyimah Garibah, Richie Pope, Sachin Teng, Dennis Brown; abstract artists like Brendan Monroe; local Aussie legends like Pat Grant, Campbell Whyte, Tommi Parrish, Fionn McCabe, Meg O'Shea; local mural legends like Aretha Brown, Lotte Alexis... I love art in all forms!
6. What role does art play in your life? How does it change the way you view the world?

I've used art my whole life as a process to understand or express my own feelings or experiences. I use it as a means to understand and appreciate the world around me.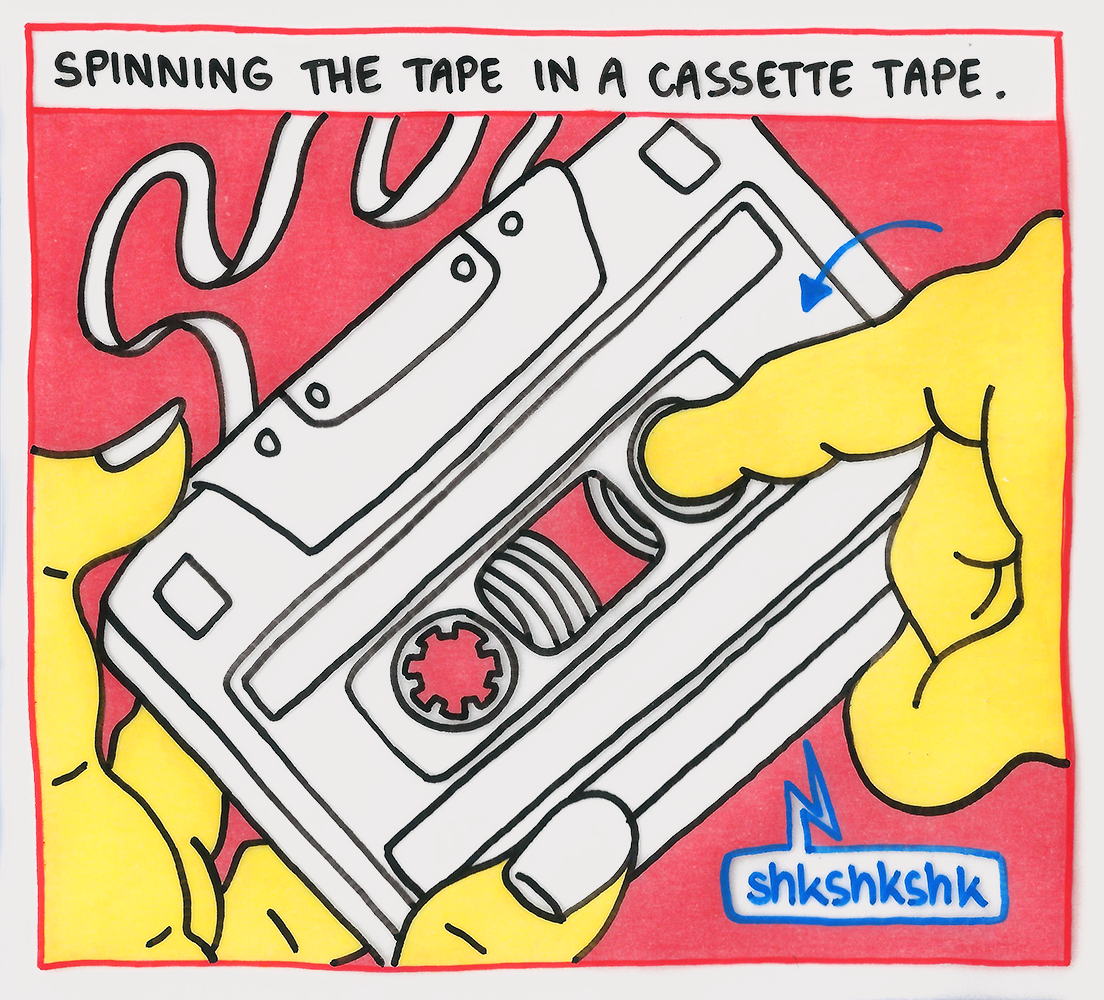 7. Where did you study?

I studied 2 years of Design in Visual Communication at UWS (Now WSU) and then transferred to UTS to a Bachelor of Design in Animation. Immediately after graduating I stayed for Animation Honours at UTS but it sucked so I left after 1 semester. Meanwhile in my final year I started working as a Research Assistant in the faculty of Design at UTS on a joint project with Honda, Japan about using design to improve social robotics for a year or two. Currently I'm a Casual Academic Tutor in the UTS Faculty of Design, Architecture and Building (UTS DAB) and am a Research Assistant on FOLIO, an Australian Comics research project funded by the Australia Council for the Arts.
8. Where do you see yourself in five years?

I'm incapable of conceptualizing myself existing in the future in any capacity, but I would like to start making some longer comics/a graphic novel?
9. What about in ten?

Maybe I'll be living somewhere where I'm able to adopt elderly dogs.
10. What do you hope to achieve with your art?

Honestly, this is just my reason for living and my way of existing. If I can create things that resonate with others then perhaps I can find myself closer to the reason humans are capable of communicating with and understanding each other.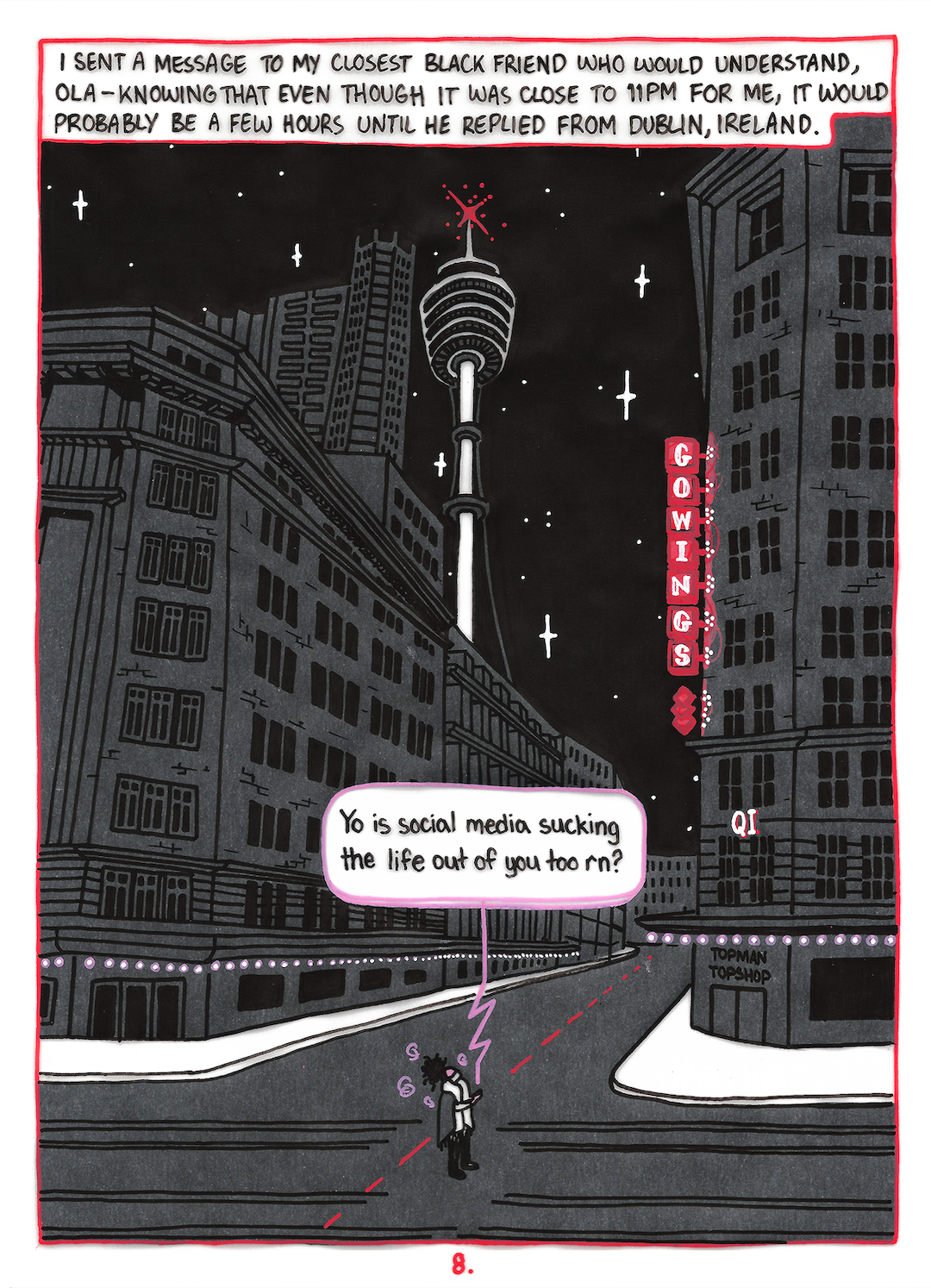 11. Now, tell us a little more about you as a person: what is your favourite food?

My favourite food would be eggplant dolma (mince cooked inside stuffed eggplants, served with rice and yoghurt), or ghormeh sabzi (a kind of stew? With lamb pieces, greens, and dried limes, served on rice). Both are Persian foods I grew up eating.
12. Favourite book?

Oooooough what a hard question... Rather than favourite, I'd say the most significant book I've read was 'Picture This' by Lynda Barry. It helped me unlearn all the negative perceptions and desire for perfection in my drawing that I'd learned as I got older -especially after doing creative Uni degrees. It helped me tap into the joy that is innate in drawing that you have when you're a child.
13. Favourite genre of music?

Another difficult one... I like a lot of music. I like Indie/Alternative Rock, Indie Electronic, Hardcore and Metal, the odd Game or Anime ost, Hip-Hop and Rap, RnB, Soul, anything Lil Nas X makes, I'm generally open to anything except 2010's Pop or EDM I guess.
14. What are your hobbies?

I like video games, pole dancing, going to the movies alone, horror films, and I just started roller skating but I already sprained my ankle so we'll see how well I stick to it.
15. If you weren't an artist, what would you be?
I'd enjoy working in a trade, like being a carpenter or electrician or mechanic. Doing something with my hands that has a methodical, established practice. I like fixing things on my own and using tools, I was the only girl in the woodwork elective in early high school -I have a lot of patience for solving technical or structural problems.