Instagram:
@claymen_
Website:
www.claymen.in
1. What's your story? Where are you from?
Spent the first 15 years growing up all across India next to nature in very small towns and remote places. Next 15 years, were spent in cities like Delhi, London and back to Delhi now. Planning to go full circle, back to nature in another 5 years.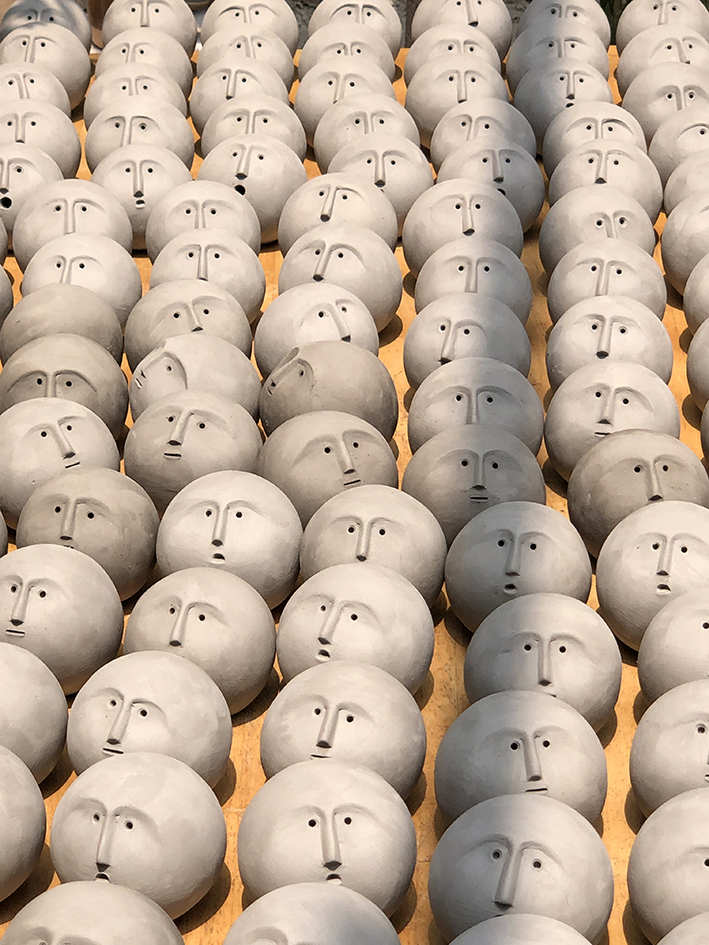 2. Tell us about your aesthetic.
I prefer to simplify but like to feed off chaos and clutter.
3. What is your favourite medium and why?
Ideally clay can be moulded into any shape or form but in the end, it all lands up in a digital landfill. So I suppose digital is equally important/ additive. Kind of like the combination of the two extremes.
4. What is your artistic process like?
Often a feeling, a thought, an interaction or a certain human behaviour gets stuck in my head and I sketch a new form based on the same, the form then gets developed in our studio. Sometimes the reverse happens, a new form is hand moulded first and it speaks for itself and comes up with its own title and description.
5. Who and/or what inspires your work?
I think I have covered the answer in the previous question
6. What role does art play in your life? How does it change the way you view the world?
I am interested in stories and the innovative ways in which people tell them. Anything that evokes a strong feeling in me tends to stay with me. I am not big on possessions or possessing art.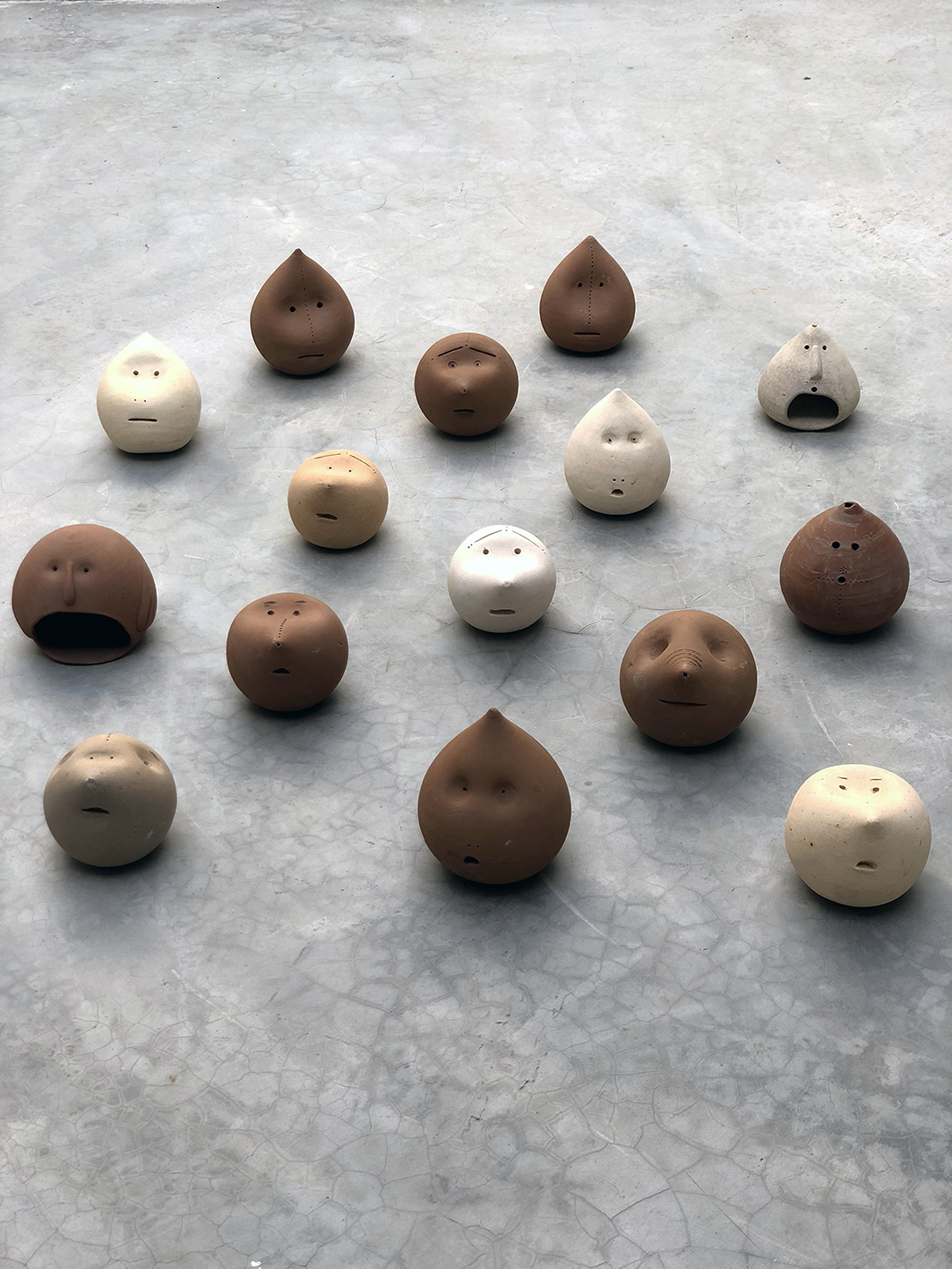 7. Where did you study?
Primary schooling was all across India. Studied in about 7-8 different schools. Studied Graphic and Information Design thereafter at the London College of Communication. Never really formally studied ceramics.
8. Where do you see yourself in five years?
Would like to see myself doing what I like to do most, create. Currently running the whole show, which tends to eats up a lot of my time.
9. What about in ten?
Would like to be living and working from somewhere close to nature and giving back to the Earth and the environment.
10. What do you hope to achieve with your art?
Reach out to people, make them self-reflect. Provide comfort, therapy and some wit if possible.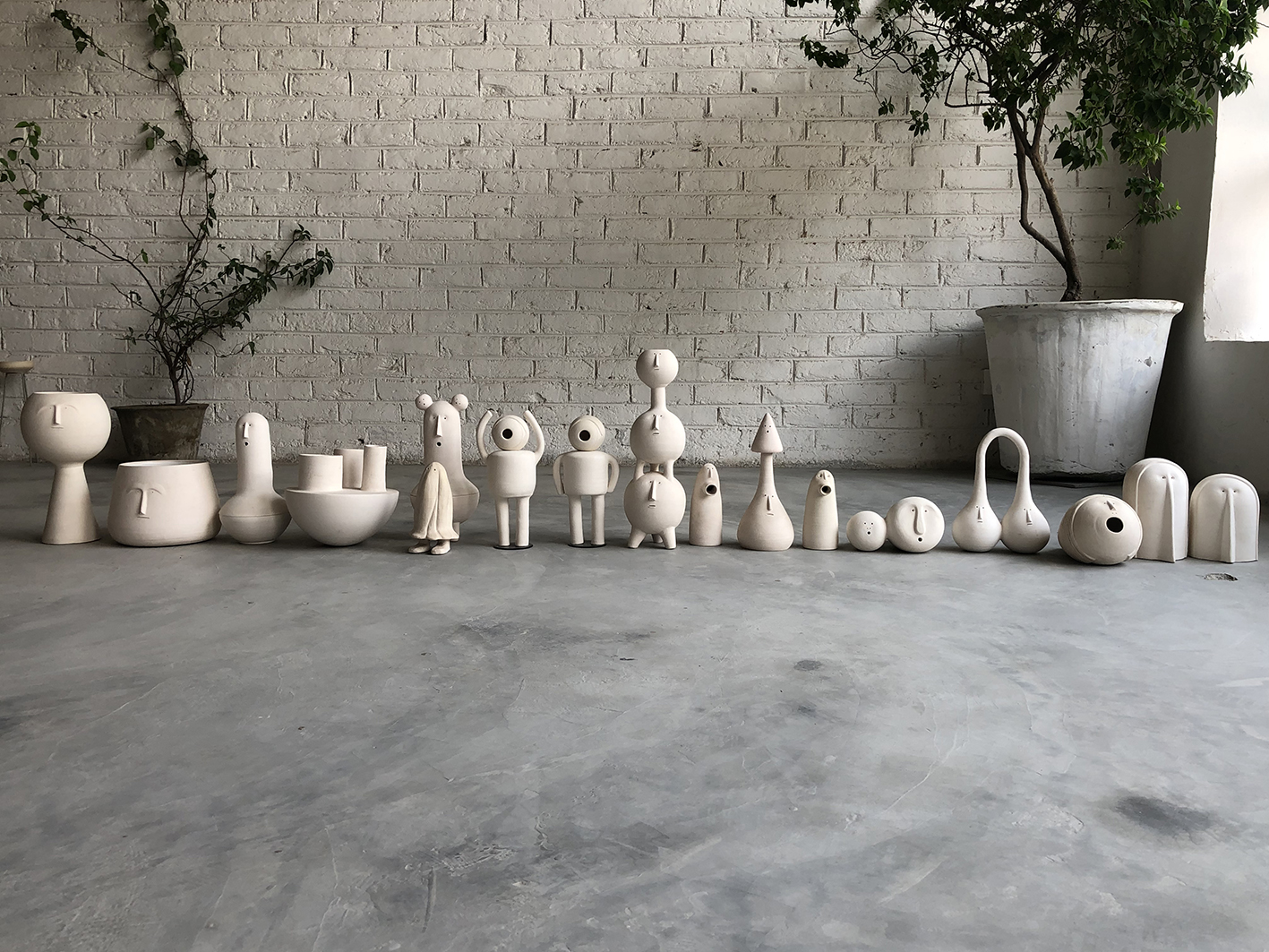 11. Now, tell us a little more about you as a person: what is your favourite food?
I could be a bit self-involved, quite but very observant. Favourite food would be Asian food of all kinds.
12. Favourite book?
Siddhartha by Hermann Hesse
13. Favourite genre of music?
Currently listening to a bit of Global Funk
14. What are your hobbies?
Like to cook on an off
15. If you weren't an artist, what would you be?
A chef