Instagram:
@clover_robin
Twitter:
@cloverrobin
Facebook:
www.facebook.com/cloverrobincollage
Website:
www.cloverrobin.com
1. What's your story? Where are you from?
I currently live in London, but am originally from the Southwest of England. I'm a sucker for the outdoors and anything seaside-y or green so hope to get back there one day.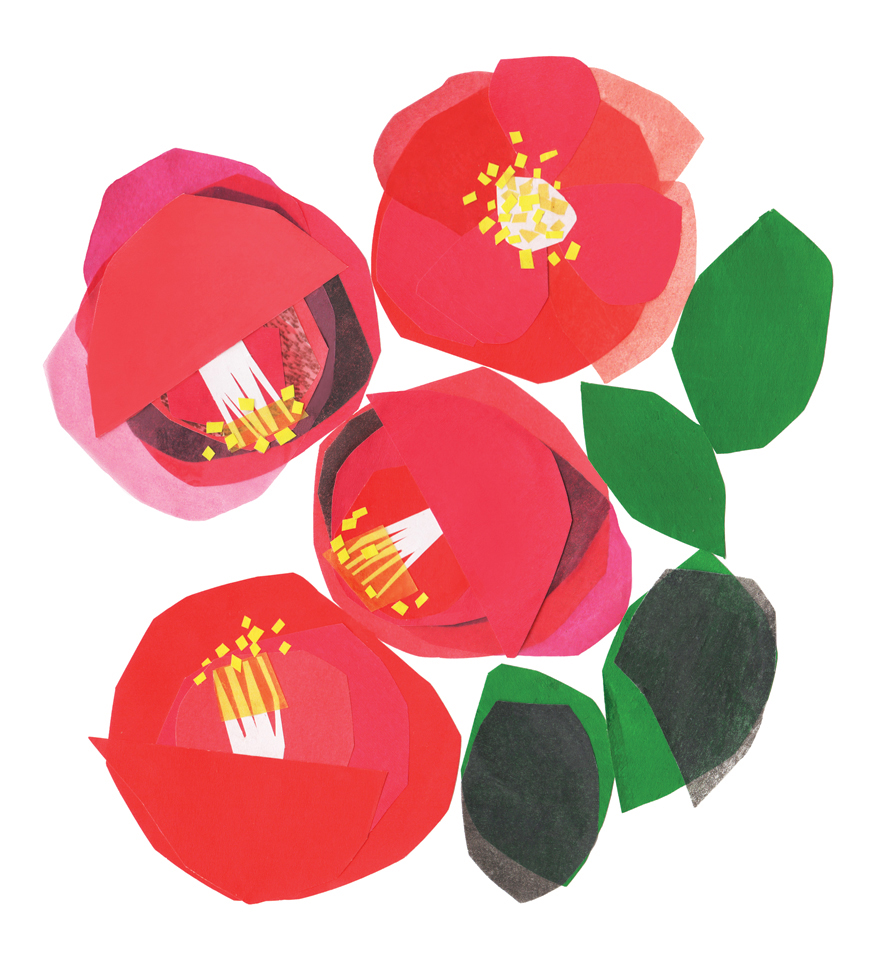 2. Tell us about your aesthetic.
Colorful, simple with a nod to Midcentury design. I love botanicals and anything that grows.
3. What is your favourite medium and why?
Collage. i've always been more comfortable drawing with scissors than a pencil. I really enjoy moving the pieces around the page rather than having to plan where everything will eventually end up, some of my favorite pieces have come for unexpected accidents.
4. What is your artistic process like?
It really depends whether its for a client job or for me. Im never happier than when im out with my sketchbook a small bag of paper cuttings and scissors. But usually there's research into colour, texture and shape. Prep of my collage papers followed by alot of snipping and gluing then eventually a bit of a digital cleanup in Photoshop.
5. Who and/or what inspires your work?
Other than the outdoors and greenery i've already mentioned there isnt a John Piper artwork I havent loved.
6. What role does art play in your life? How does it change the way you view the world?
I've always been interested in art and couldn't imagine a world without it. Both me and my partner work in the creative industries in one form or another so it's pretty much in everything we see and do and woven into most elements of our daily lives.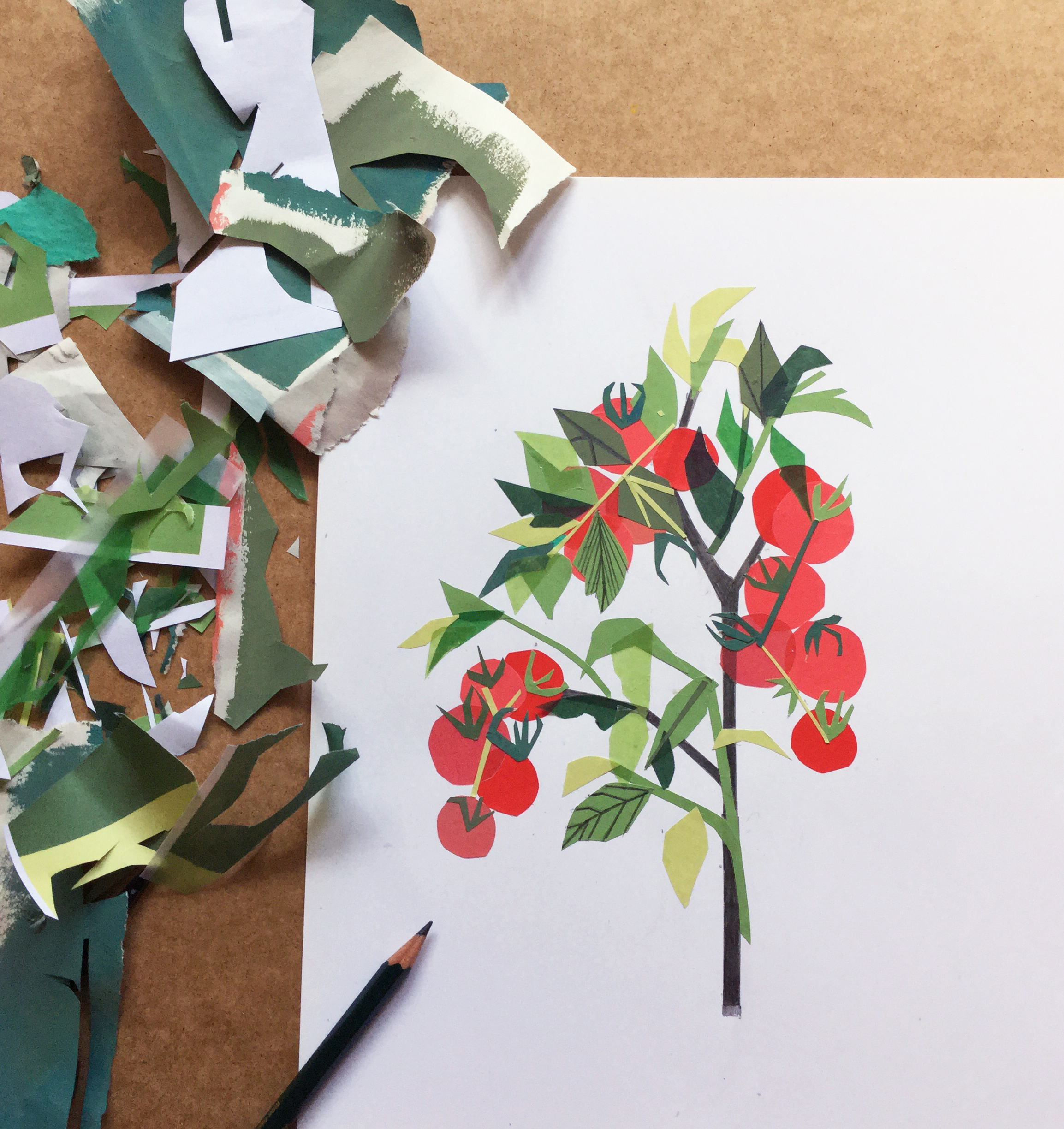 7. Where did you study?
I studied at Leeds College of Art and Design where I gained a first class hons in Surface Pattern Design followed by a Masters in Textile futures at Central Saint Martins.
8. Where do you see yourself in five years? Working in an agency?
I hope to be by the sea, full of health and bringing out a range of colourful wallpapers.
9. What about in ten?
Still by the sea, still healthy, surrounded by a great community and still creating work I love for lots of different applications.
10. What do you hope to achieve with your art?
I hope that people enjoy it as much as I love creating it.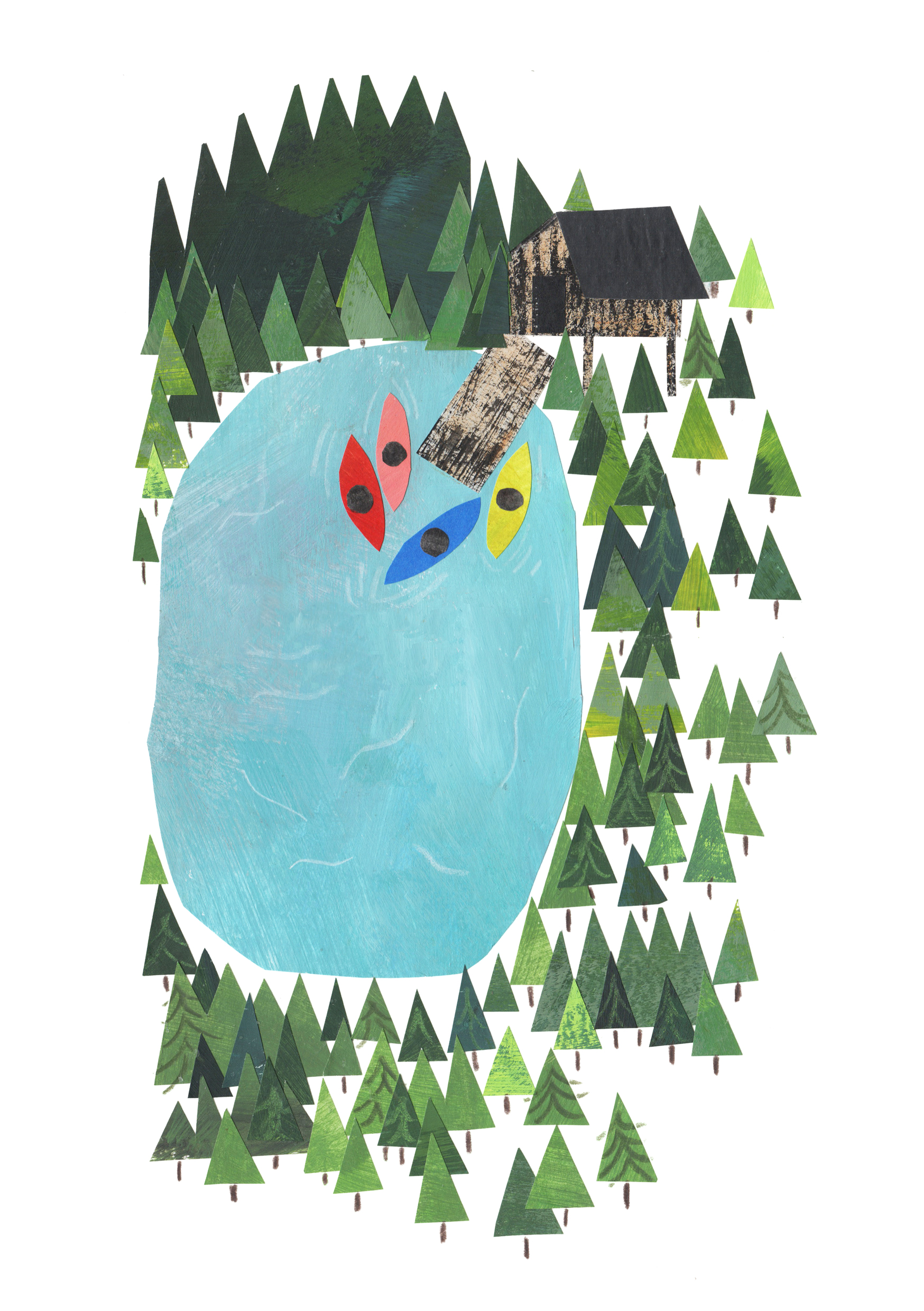 11. Now, tell us a little more about you as a person: what is your favourite food?
My mums Shepherd pie, fruit loaf and Big Kevs (my partners) coriander curry.
12. Favourite book?
I've started reading the classics I never read at school. I recently finished re -reading To Kill a Mocking Bird and can't think of many things i've enjoyed reading more.
13. Favourite genre of music?
Too many to mention really! Im thrilled to see a bit of a revival in 90s indie music though.
14. What are your hobbies?
I love walking and hiking, gardening and being outside. With so much tech everywhere and living in buzzy London, space and quiet has never seemed like such a luxury.
15. If you weren't an artist, what would you be?
Something greenfingered I think.