Instagram: @clubmaurer
1. What's your story? Where are you from?
Hey! My name is Pascale Maurer. I live and study in the Netherlands at the moment, but I'm from Cologne, Germany.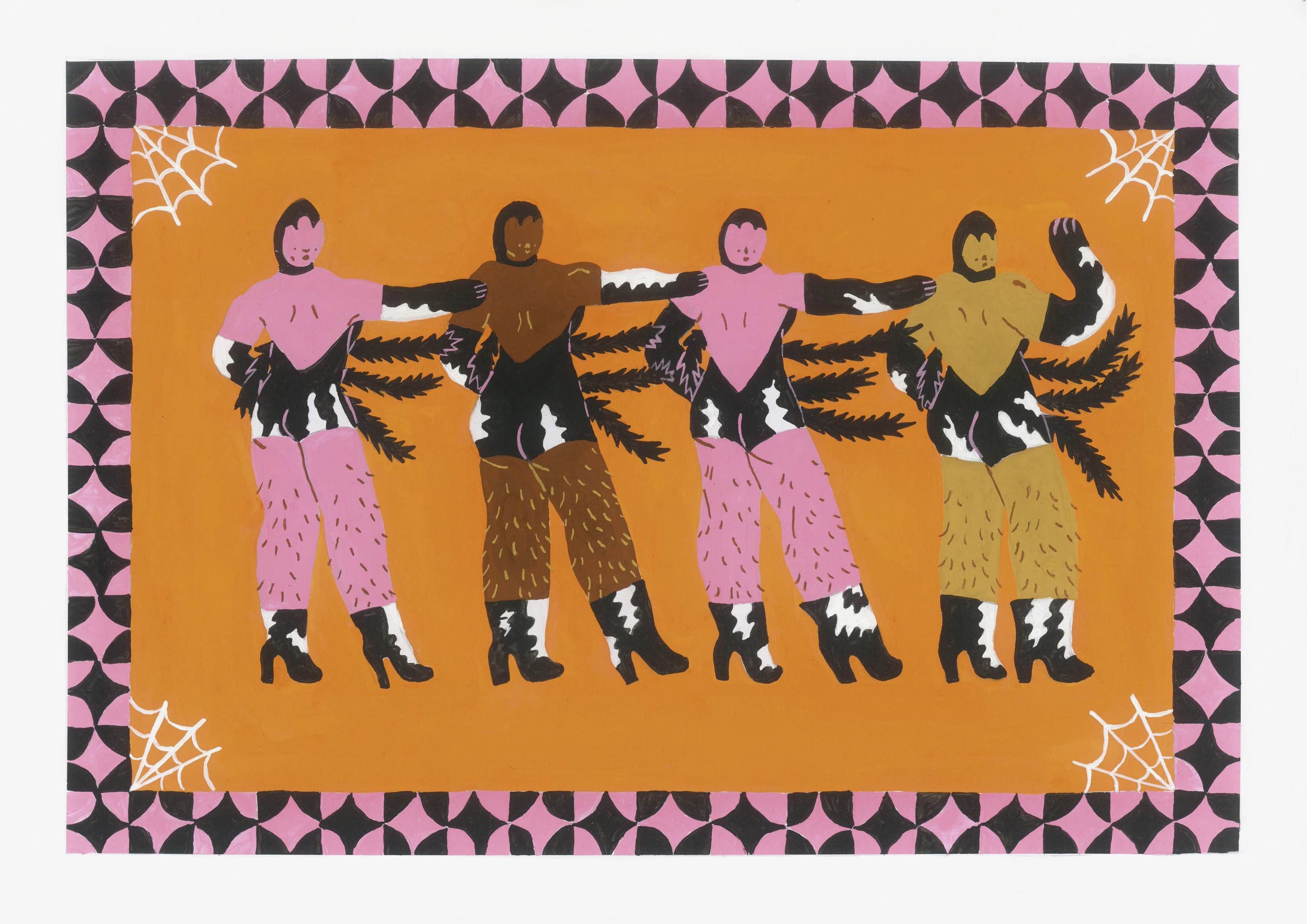 2. Tell us about your aesthetic.
I love bold shapes with a limited colorful palette. In my illustrations, I try to tell stories, however small, trivial, or incoherent they are. I prefer traditional media because of the messiness or lack of control it often has.
3. What is your favourite medium and why?
It's definitely a close call between gouache painting and the risograph, but I think I have to go with the riso. If you don't know riso printing, it's a Japanese printer-duplicator. It usually prints with two ink-drums at a time and could maybe be compared to a sort of digital screen-printer. It has a very unique color palette and texture which is what draws me to it.
4. What is your artistic process like?
A bit weird, I think? I think almost all my drawings randomly pop into my head while I'm doing minor things like doing the dishes or going for a walk. Usually, I can see my ideas very clearly, so I don't sketch a lot. I also have a recurring dream where I visit a gallery opening by future me. Those fictional drawings I see there also inspire me a lot. Strange, right?
5. Who and/or what inspires your work?
So many things! In my opinion, everything we see in our life has an impact on us, and I think almost everything inspires me. The people around me, the dog I saw on my walk, love, kitschy trinkets in the secondhand store, travels, and museums, all influence my work.
6. What role does art play in your life? How does it change the way you view the world?
Art gave me a shot at expressing things I otherwise wouldn't know how to. Since I'm studying Illustration, almost my whole workday is about making and studying art, so I am constantly surrounded by art which makes me very happy.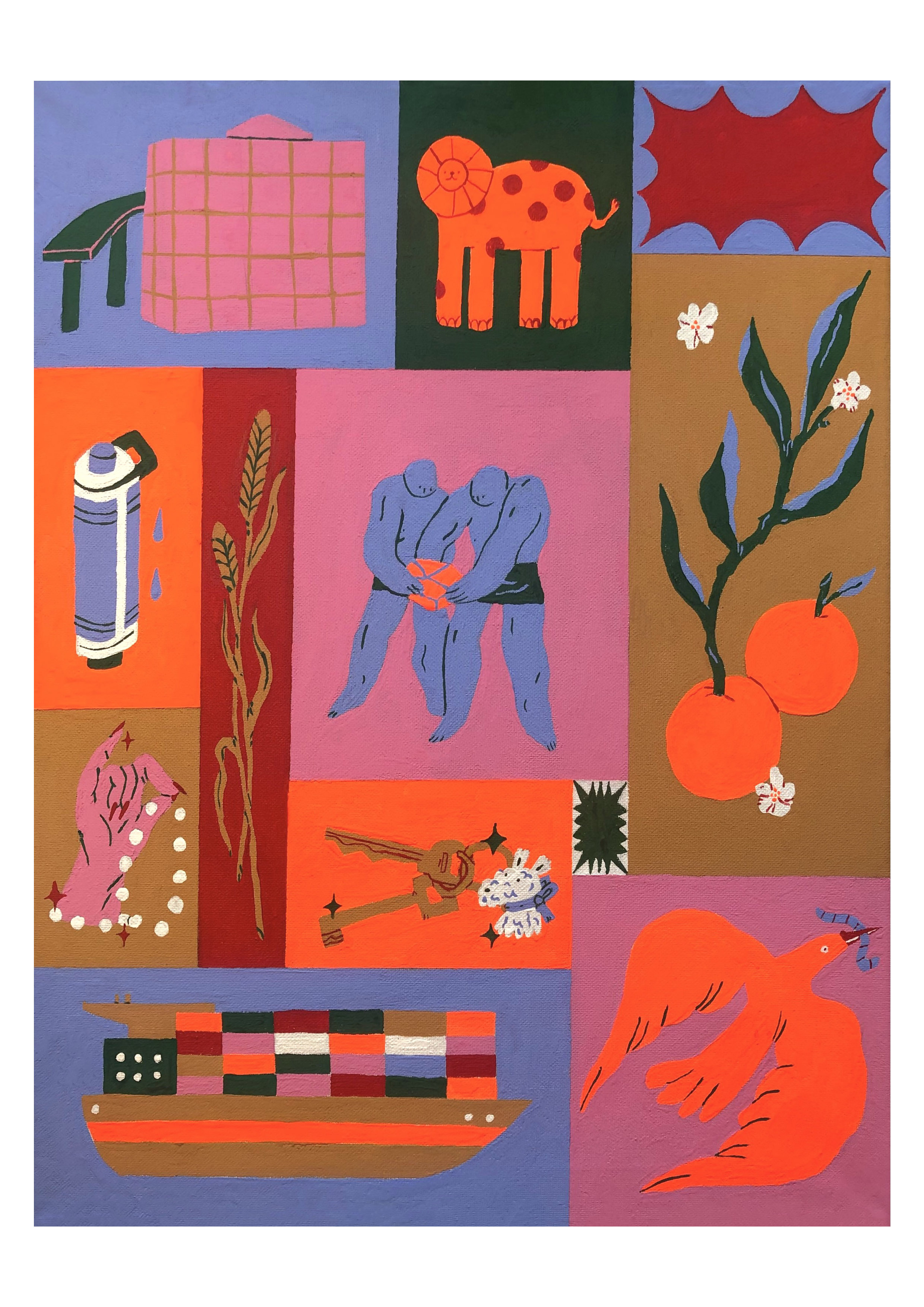 7. Where did you study?
I am actually currently in my second year of studying Illustration at the Willem de Kooning Academy.
8. Where do you see yourself in five years?
In five years, I will be 27 and have my bachelor's in my pocket. Right now, I'm thinking of doing a tattoo apprenticeship after my bachelor but who knows? One thing I definitely know is that I will continue to explore new cities and countries, so I hope I will live somewhere else then, expanding my horizon and learning new things!
9. What about in ten?
What a hard question! I sure do hope that covid is entirely gone by then. I see myself living somewhere warm and having an independent riso-studio. Or a tattoo studio?
10. What do you hope to achieve with your art?
Connect with other humans? Learn to express myself better? I have participated in and organized multiple fundraisers for human rights issues now, and 100% want to keep doing that. And I hope that people see my illustrations and get a bit of joy out of them.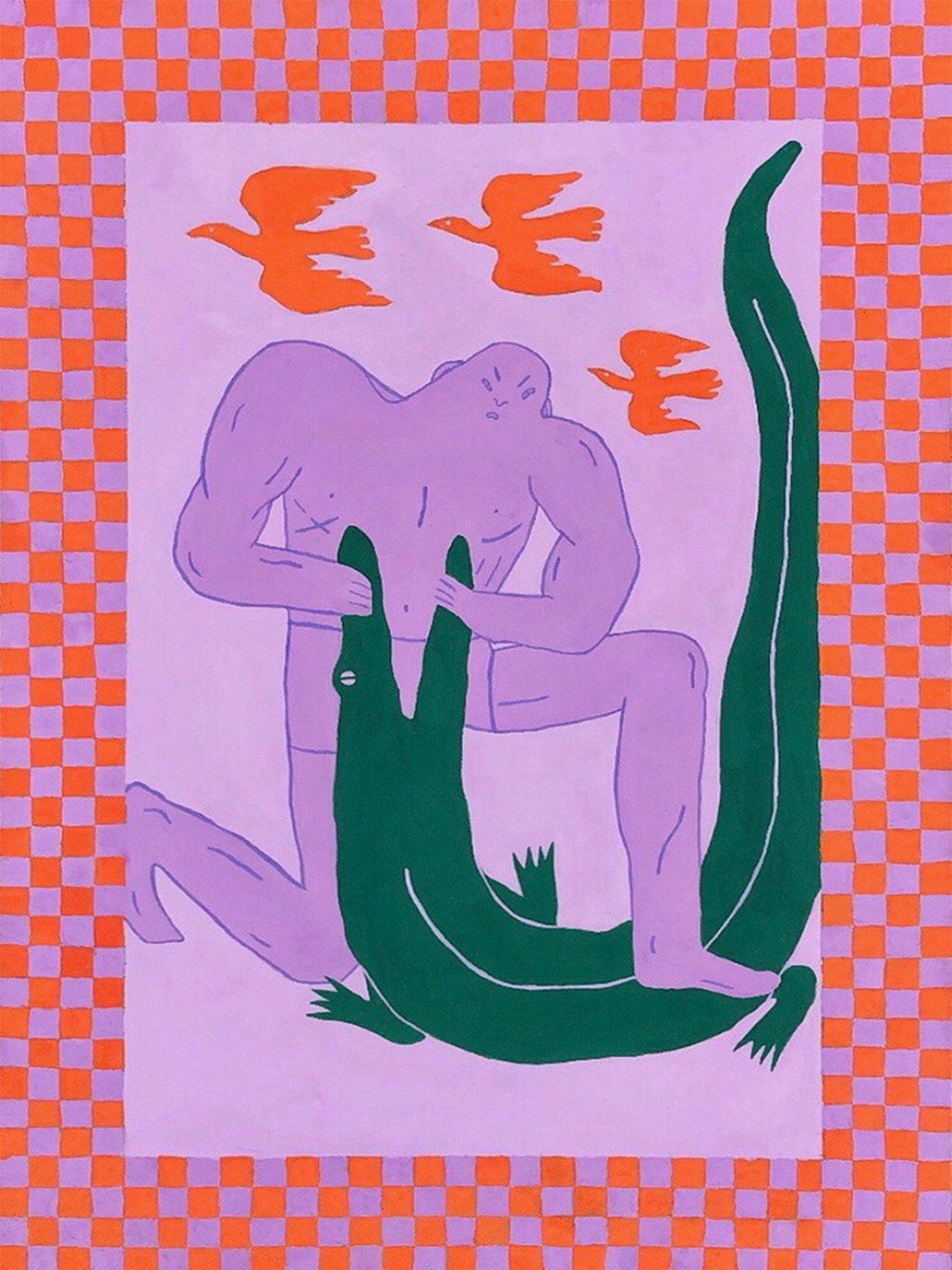 11. Now, tell us a little more about you as a person: what is your favourite food?
Hmmm. A good bowl of ramen! Or a nice Neapolitan pizza straight out of a stone oven.
12. Favourite book?
Too many, but I think my favorite book I read this year was: 'The Kitchens God's Wife' by Amy Tan. Or 'Invisible Women: Exposing Data Bias in a World Designed for Men' by Caroline Criado-Perez. Highly recommend both of them!
13. Favourite genre of music?
Techno! Or disco - at my studio disco is almost constantly playing.
14. What are your hobbies?
Well, drawing doesn't really count, I guess? Before Covid, I loved hanging out with friends and going dancing and traveling. But now I think I have to say going for walks. I also recently started learning weaving as a winding down method, and I have been enjoying it very much!
15. If you weren't an artist, what would you be?
When I was applying for art school, I was also applying for political science and European politics. Choosing Illustration was a leap into the unknown for me, and I am super happy I took it!