Instagram:
@cnr_nln
1. What's your story? Where are you from?
Hi! Well, I'm Conor, I'm an illustrator and printmaker, from Dublin, born and bred.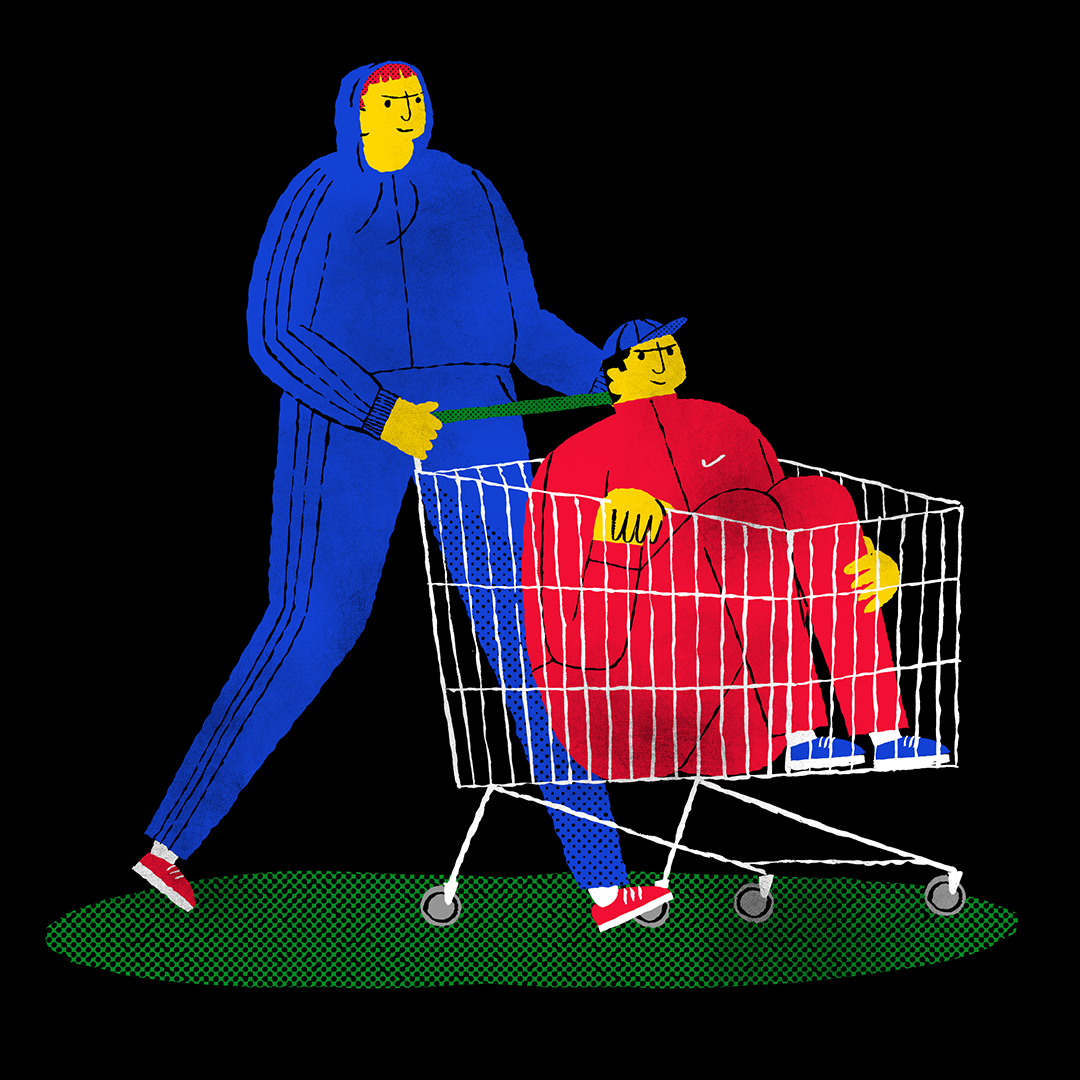 2. Tell us about your aesthetic.
Whoa boy. Well, visually, I'm all about rough mark-making, inky lines, tactile, noisy textures and most of the time, bright, vivid colours. It's something I try to push around bit by bit, depending on what feels right at the time. I draw a lot of characters and kind of banal, familiar stuff, and try to keep things quite light-hearted for the most part.
3. What is your favourite medium and why?
Visually my work is very process-driven, and as I said I really love making tactile work, so over the last year or so have really embraced risograph printing. I feel like my work is strongest and most effective in print, and now the risograph is something I'm trying to integrate more and more where I can. I also love screen printing, and am fascinated by letterpress, which I got to do a little bit of in college.
4. What is your artistic process like?
Everything starts in a sketchbook, where I'll tease out ideas with very simple doodles and thumbnails, and then eventually I'll take one of these and work it out in more detail to a more finished sketch. Then I'll trace everything using layout paper and a black brush pen, working on blocks of colour or areas of linework, scan everything in and start piecing it together, before working on colour and then sometimes spending a lot of time playing with textures. This can vary a little bit but that's the guts of it. I've also started drawing digitally recently but most of the time I have a lot more fun working on paper.
5. Who and/or what inspires your work?
Old professional wrestling matches and really bad drawings of cartoon characters on ice cream vans.
6. What role does art play in your life? How does it change the way you view the world?
It's something, and this is a little more specific to illustration, that I think allows people to get their ideas out to be seen, in a very quick, super reactive way, and that to me is quite addictive. Illustration itself is very responsive as a medium and I think being able to frame what you see through a very subjective and individualistic lens is something that gives a lot of freedom, and opens a lot of doors in terms of opinion and expression.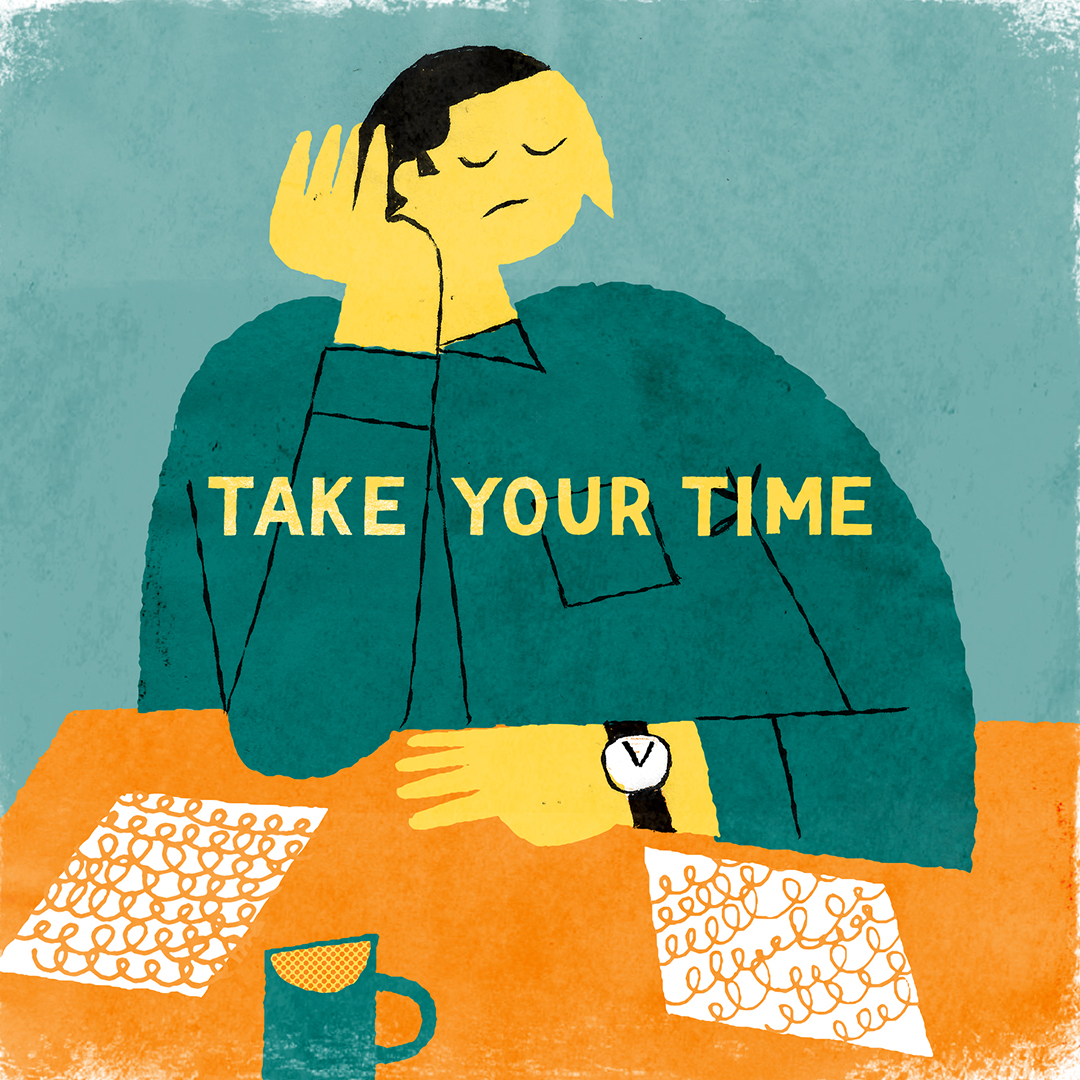 7. Where did you study?
I have a BA in Visual Communication from NCAD here in Dublin, where I originally wanted to study sculpture. It was a broad course with a lot of people in a room doing very different things and through different mediums which is a great space to have ideas bouncing around.
8. Where do you see yourself in five years?
Hopefully somewhere comfortable and warm with a desk and a dog, working away. I don't really know to be honest if there's anything more specific than that, but I'm always trying to move into something new, so hopefully the work keeps getting better and I stay happy making it!
9. What about in ten?
The same I reckon. Bigger desk, maybe?
10. What do you hope to achieve with your art?
To be able to buy a big desk. But really I'm not sure if there's one big goal. I want the work I'm making to keep moving and growing, and I hope it grabs people and makes them think, or cheers them up, or makes them want to make art themselves.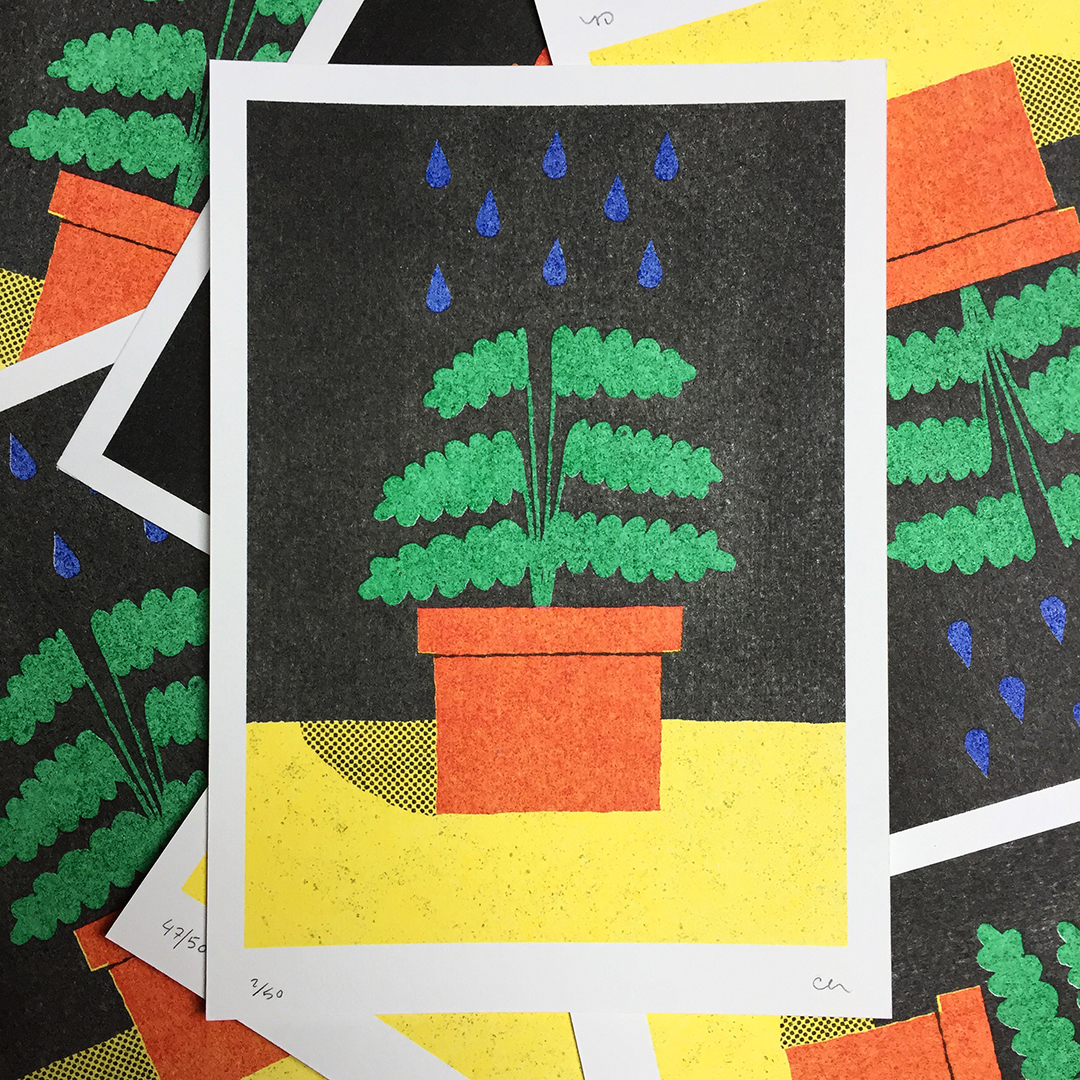 11. Now, tell us a little more about you as a person: what is your favourite food?
Spice bag, because I'm terrible. If readers don't know what that is, a spice bag is a big bag of chips, chicken, onions and peppers, coated in salt and spices and served with curry sauce, in Chinese takeaways in Ireland. They are possibly the least authentic take on Chinese cuisine.
12. Favourite book?
I'm not a huge book person, really. "Have A Nice Day," the auto-biography of professional wrestler Mick Foley, is amazing, and I could probably read it over and over.
13. Favourite genre of music?
I listen to a lot of noisy tunes and emo music because, again, I'm terrible.
14. What are your hobbies?
I've played drums for about 12 years and it's something I'm trying to do a bit more of lately. I also like eating spice bags and listening to emo music.
15. If you weren't an artist, what would you be?
I reckon I'd be a print technician of some sort, or at least doing something very hands-on. I mean, if this whole illustration thing doesn't work out I'll probably start making sculptures of bears out of tree trunks with a chainsaw, or something ridiculous.