Instagram:
@cn.tugrul
Behance:
www.behance.net/cantugrul
Website:
cntugrul.wixsite.com/portfolyo
1. What's your story? Where are you from?
I am Can Tuğrul and i live in İstanbul. I guess I've been drawing something since i was born. I always had an obsession about drawing. My mom had a big influence on this issue. She is an artist too and she was working with many different genres. As a teenager I went painter's workspaces and met some painters there. In my 20s, I made a bad university department choice and I was unhappy. I always thought about drawing. I find myself making small sketches somewhere. One day I decided to leave school. After that i started to Mimar Sinan Fine Arts University. Now i am doing my own works at my home as a freelancer.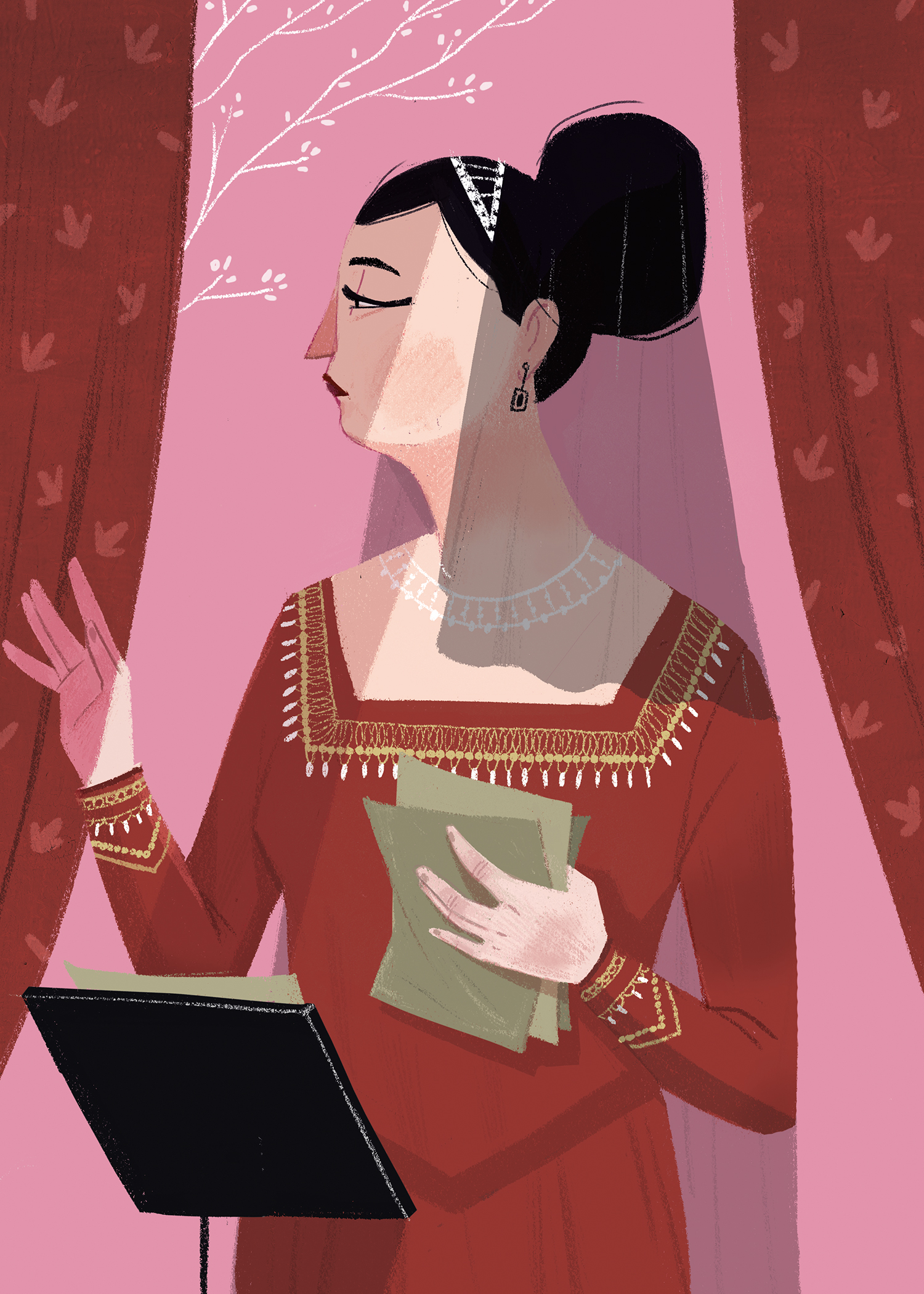 2. Tell us about your aesthetic.
I love observe people. Behavior, face mimics, body language. Therefor my aesthetic is figures. Apart that I love to draw small details in the places. Objects, displays, little toys, old photos, vintage stuff.
3. What is your favourite medium and why?
These days I draw only in digital. Therefor3 i can say my favourite tool Wacom Cintiq.
4. What is your artistic process like?
My process is as conversation with myself. Firstly I imagine scenes in my head. Sometimes I think about the scene for a few days. Because this part is most important part . This is 50% of my job to me. if i can not imagine the scene in my head, my drawing process is longer. After I decide the scene, I start some sketch with pencil. After this level, I scan the sketch and begin on Photoshop.
5. Who and/or what inspires your work?
There are so many illustrators that inspire me. I admire Julia Sarda, Olga Demidova, Victoria Semykina, Carson Ellis and Benji Davies. Other than inspire me are films by Wes Anderson , Theodoros Angelopoulos and some movies about road trips. Apart from these, classic novels inspire me so much. Especially written by Russians.
6. What role does art play in your life? How does it change the way you view the world?
Before art study i have no grey area. I was only black or white. My thoughts are more sharp. I guess I started to understand people instead of judging them. I began to notice the details of people and to explore the depths.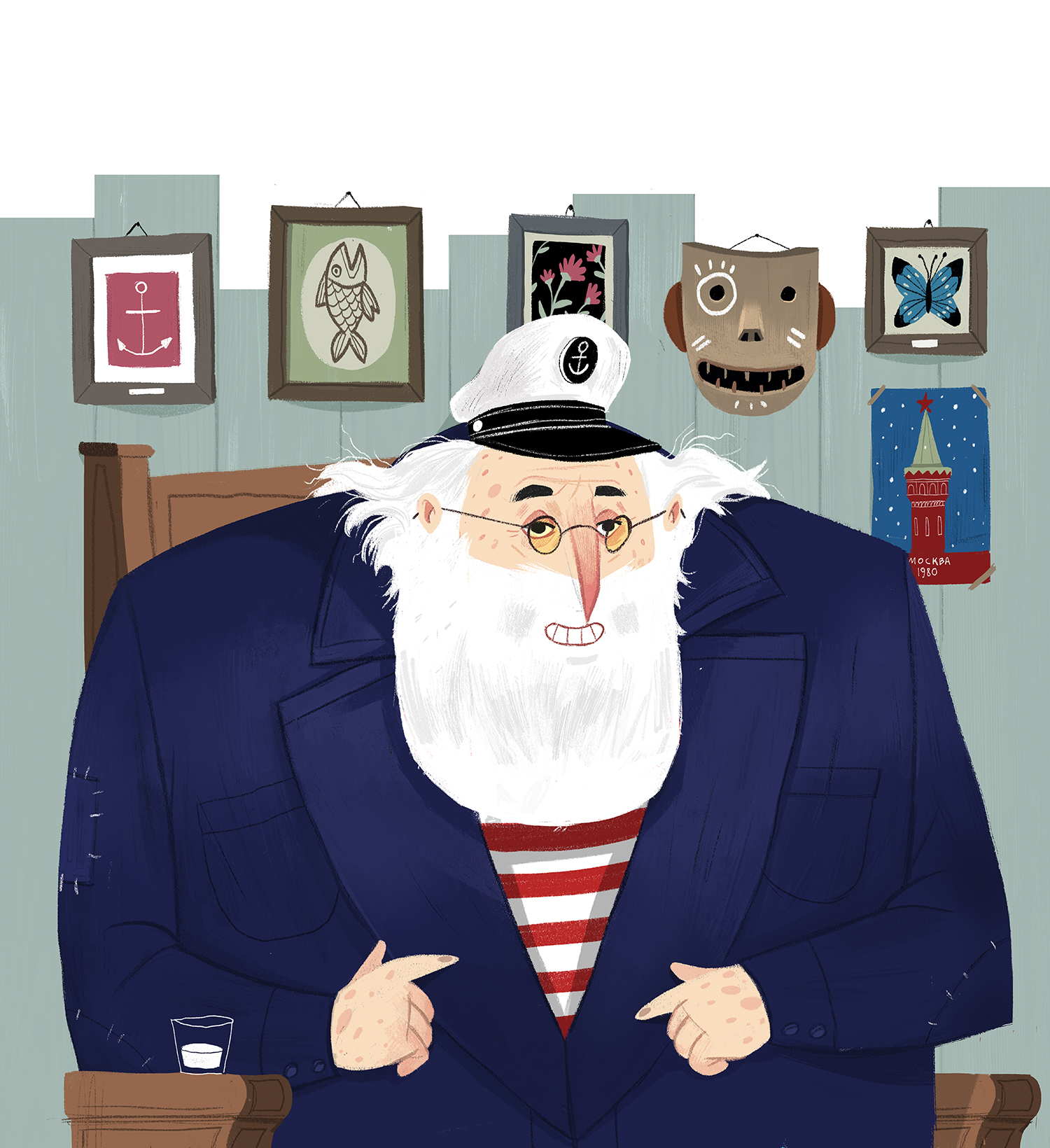 7. Where did you study?
I studied about Graphic Design at Mimar Sinan Fine Arts University in Istanbul
8. Where do you see yourself in five years?
My biggest dream is both on the road and drawing. Maybe I will buy a camper in five years. As freelance, both work and travel.
9. What about in ten?
It's same. May be I will move a village in country or somewhere in abroad.
10. What do you hope to achieve with your art?
I hope I can always develop my style. And I will never stay out of time.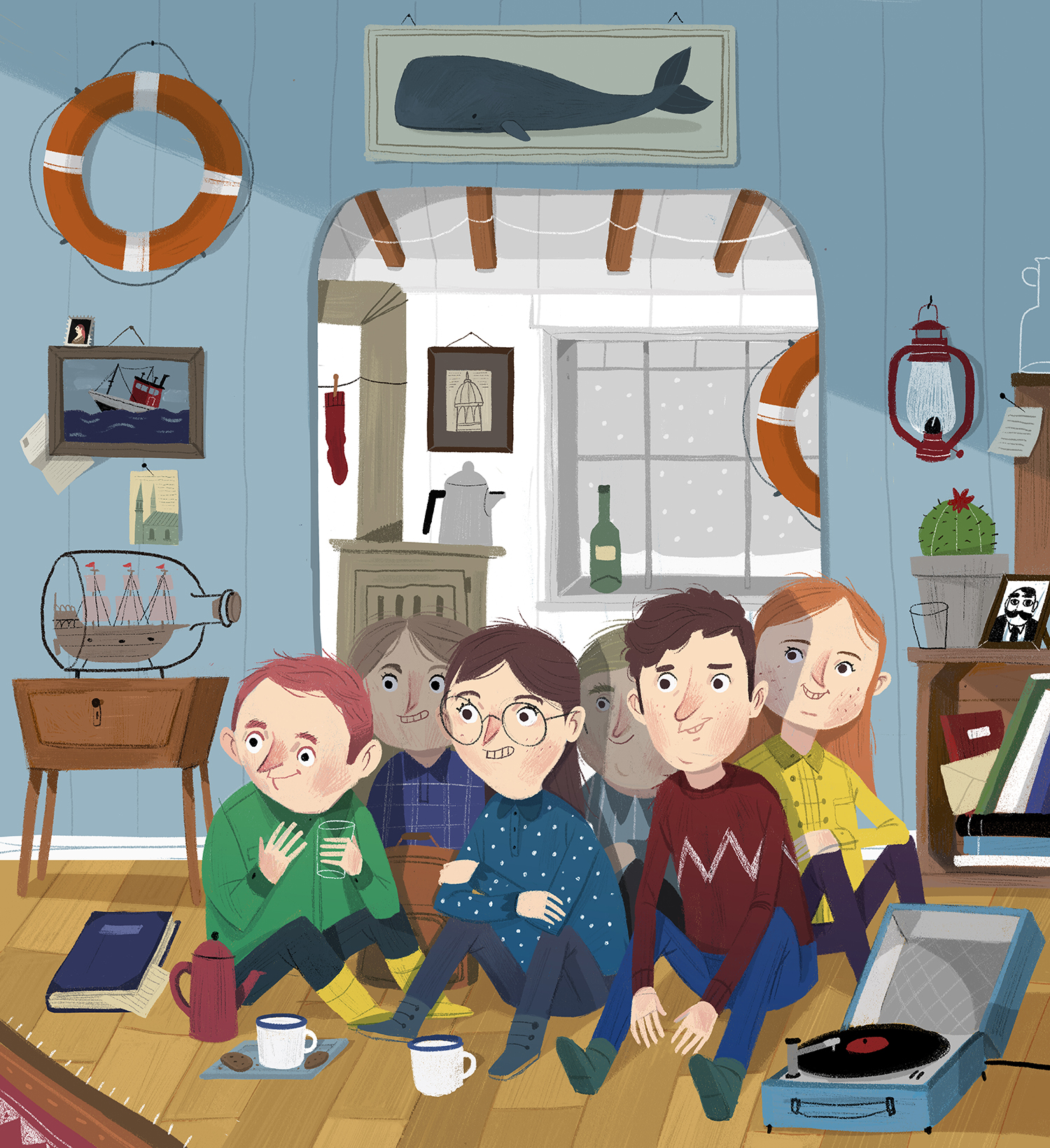 11. Now, tell us a little more about you as a person: what is your favourite food?
I don't have a favourite food! But I love sour and hot tastes.
12. Favourite book?
I am always a fan Russian classic authors and books. But in my opinion best one Tolstoy's War and Peace.
13. Favourite genre of music?
All types of rock music, Classical rock, psychedelic rock, progressive rock, alternative rock etc.
14. What are your hobbies?
Travel to anywhere, read something, watching movies and visiting flea markets on Sundays.
15. If you weren't an artist, what would you be?
If I werent an artist, I would be on the roads always. I can say a ship captain or a taxi driver as business.