Instagram: @collage.garden
1. What's your story? Where are you from?
Hi, I'm Katy, a collage artist from London. I grew up in a small town on the outskirts and now live in the inner city.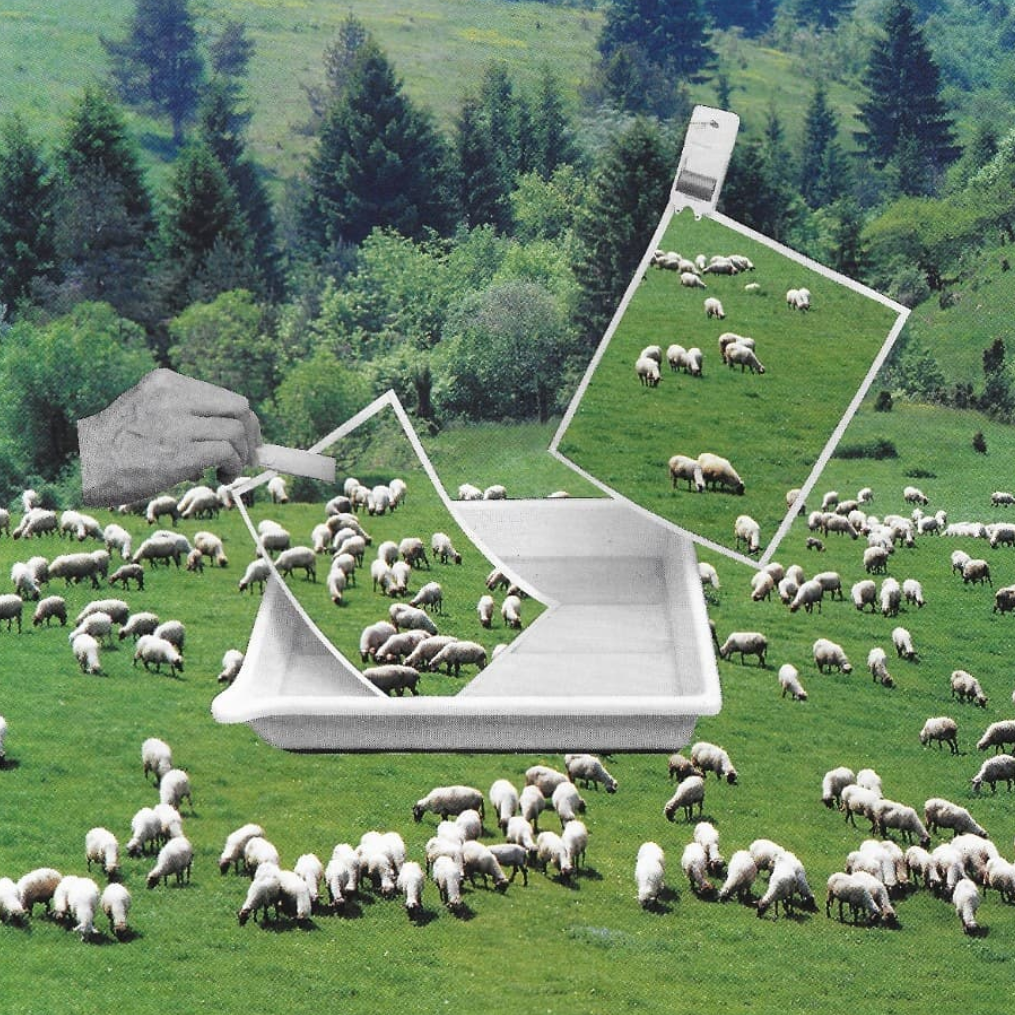 2. Tell us about your aesthetic.
I would describe my work as oneiric, exaggerated and paradoxical. Many of my collages feature people travelling to, or existing in dream-like spaces. I enjoy experimenting with scale and context, injecting trippy elements into seemingly normal scenarios and manipulating objects of familiarity into bizarre versions of themselves.
3. What is your favourite medium and why?
All my collages are analog. I source most of my material from second hand shops in and around London. I look out for books on space, nature, film, gardening, illusions, buildings and dreams, but often come home with unexpected finds on a variety of other topics too.
4. What is your artistic process like?
Pareidolia tends to inspire me creatively. A bubble becomes a snail shell, a postcard stand becomes a skyscraper, a bolt of lightning becomes a staircase. I really enjoy this idea of swapping an element for a completely unconnected, illogical alternative and it just working. It's like two disparate realities accidentally crossing paths and clicking, rather than colliding.
When I don't have a predetermined idea for a piece, I either experiment with ways of manipulating and building around a subject, or I surround myself with cutouts and try to identify pleasing combinations.
5. Who and/or what inspires your work?
I'm hugely inspired by the surrealists. Man Ray, Rene Magritte and Salvador Dali have to be mentioned, Marcel Marien is another favourite of mine. My favourite contemporary artist is Richard Wilson. I really am in awe of the way he continually manages to shatter preconceptions on such an overwhelming and ambitious scale.
6. What role does art play in your life? How does it change the way you view the world?
As a creative individual, having that outlet is really important to me, I find the entire process extremely therapeutic. It's such an added blessing that other people enjoy my work too. Having that support and encouragement is really humbling and motivating.
I have connected with so many fantastic artists on Instagram over the past year or so. Supporting each other's creative journeys has really made me feel part of a very talented and special community. I'm really grateful for that.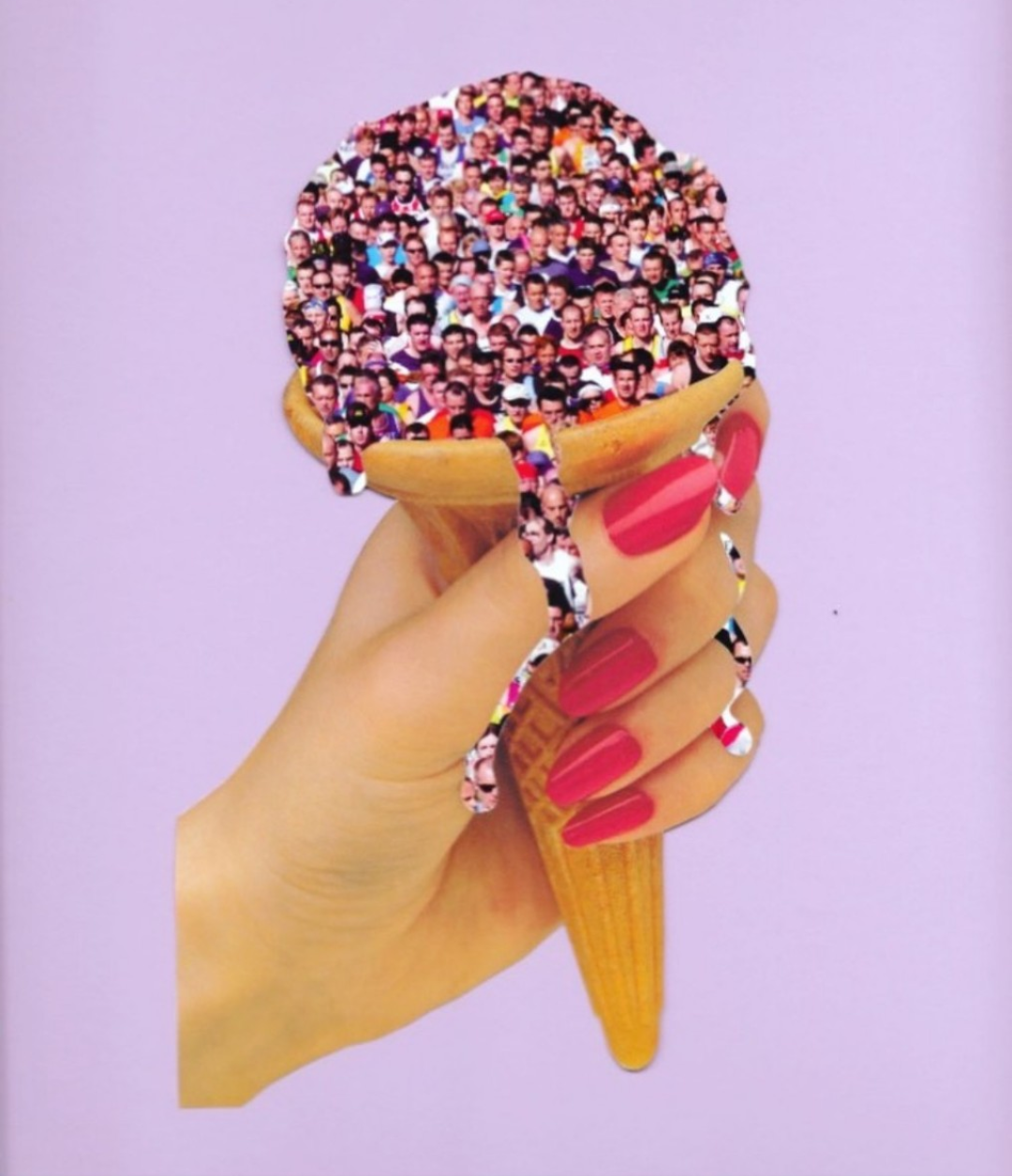 7. Where did you study?
I studied Fine Art at Nottingham University where I actually specialised in surreal sculpture. Back then, I worked mainly with readymade objects, resin and silicon. My primary medium has shifted to one that I have much easier access to. I still make 3d pieces from time to time. "For your ex" and "Suitable for vegetarians" are both photographs of sculptures. It is certainly a medium I plan to continue exploring.
8. Where do you see yourself in five years?
In five years, I hope to have developed my style further and to have had exhibitions with some of my fellow collage artists.
9. What about in ten?
In ten years, I hope to have opened my pigeon sanctuary. There are lots of pigeons in London that are wounded, like they can't walk because they have missing feet, or they have broken wings from being hit by cars or trains etc. There aren't really many places that will take them in, so yeah, I want to open a sanctuary for them.
10. What do you hope to achieve with your art?
I want my art to be a true expression of me and my imagination. I want my art to make people think "Yeah, I like that. That's smart".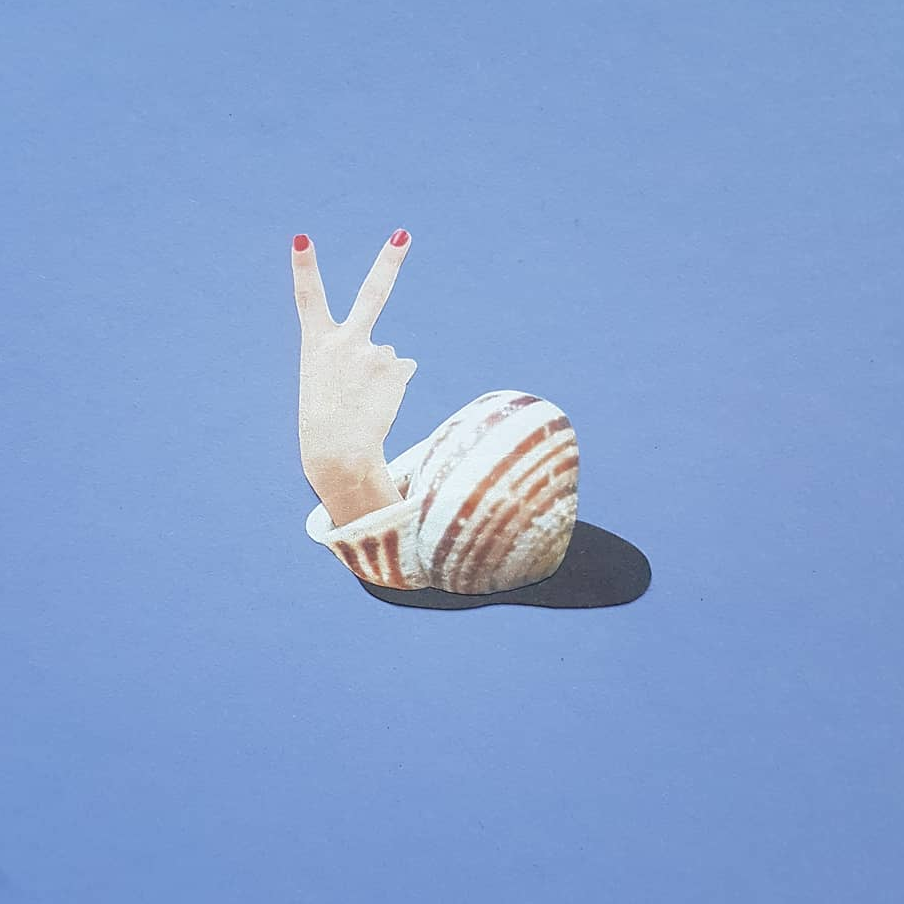 11. Now, tell us a little more about you as a person: what is your favourite food?
I love food and I love cooking. I love salt. Is salt a food? If I had to choose an actual meal it would probably be something Southeast Asian or Indian. I don't eat meat and I love spice so those cuisines are perfect for me.
12. Favourite book?
My favourite book is Lolita.
13. Favourite genre of music?
This is such a hard question. I think I have to choose a favourite artist over a favourite genre because I have no idea what genre Bjork is. Her music is so enchanting and other-worldly, it really moves me.
14. What are your hobbies?
Aside from making art I love cooking, I love playing the piano but I don't have one so that makes playing quite hard...That's something I wish I did more of actually. I adore spending time with animals, and I love being mischievous. I learned a new word the other day: 'bedevil'. I like bedevilling. I like learning new words too.
15. If you weren't an artist, what would you be?
When I was 7 I apparently told my family that I wanted to be a stripper but only for them. So, maybe that?