Instagram:
@comescake
Website:
www.comescake.com
1. What's your story? Where are you from?
We are a group of people who live and work in Bogotá, Colombia. We used to be three friends that fooled around with cameras and adobe programs during college and it quickly because something a bit more serious when people started paying us for it. By the time we graduated we had founded a company and we started working from the living room in one of our homes. That was almost 4 years ago, since then our team has grown to 12 people and we now have an office we very proudly decorate with framed works Comes Cake has done either for ourselves or for music bands and film festivals. How it works now is that we treat Comes Cake like we treat any other client; we have serious deadlines, PR strategies and scheduled works that have to be done with the best quality. Everyone at the office has to present a photoshoot/visual project with a controlled budget, models and dates every two months. This process works as a lab because through Comes Cake we learn what we like, what our followers like and how it works.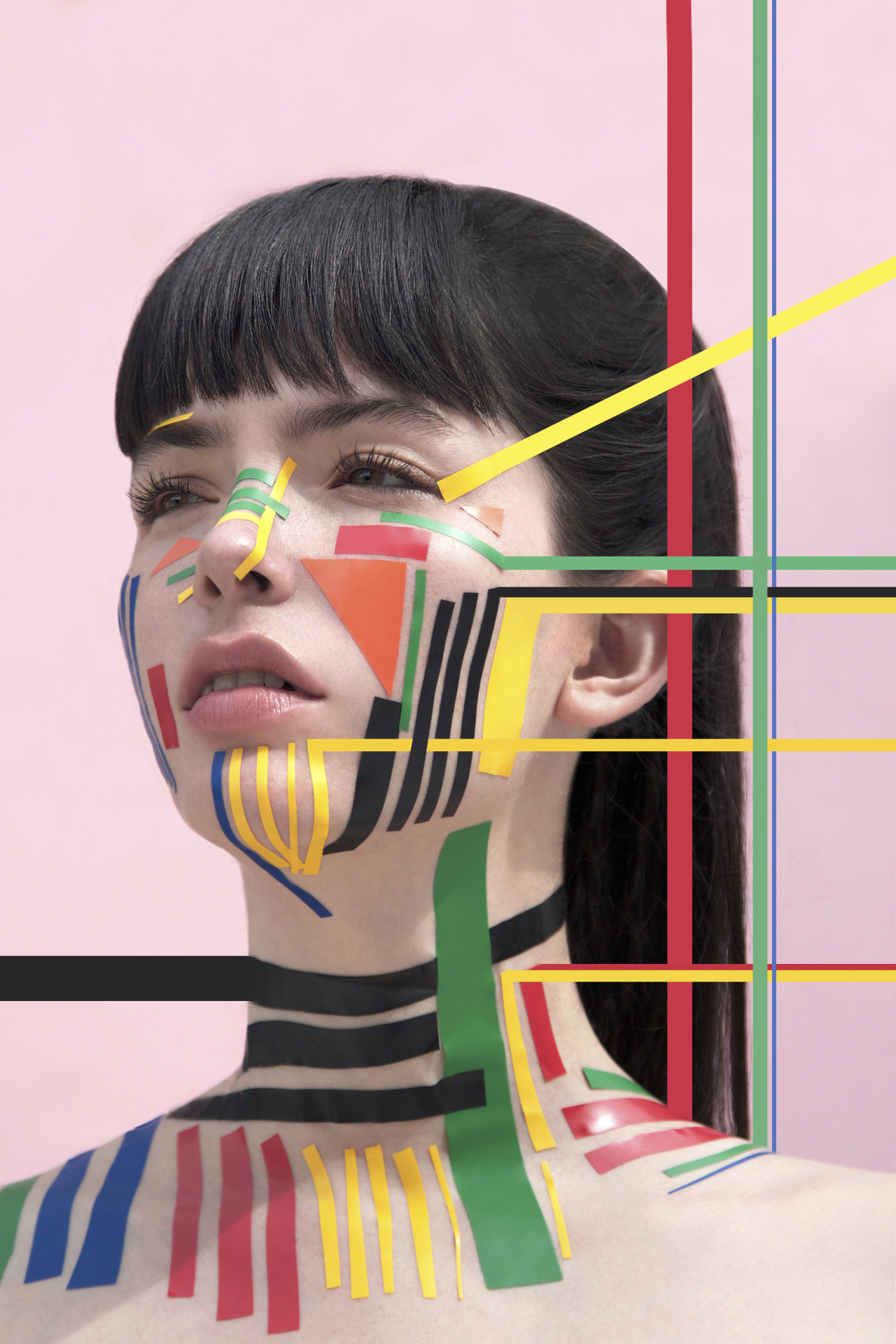 2. Tell us about your aesthetic.
We like to think we don't have a specific aesthetic however looking back on our work we realize that's quite inevitable. By having a lot of people involved in the processes of making an image we hope to come across different aesthetics without staying in only one. But the aesthetics that we are currently are known for consist in bright colors, geometrical shapes and the use of a human body, this aesthetic has been a result of travels, internet references and improvisation all combined.
3. What is your favorite medium and why?
Photography has been the medium we use the most without it necessarily being our favorite. We also use paint, collage, digital tools and everything that helps our images to be much more powerful.
4. What is your artistic process like?
We have different ways to getting to an image. Sometimes a model calls us and we construct the scenery around the type of body or face, some other times we have a dress, a fabric or an object that detonates the inspiration for a project and again, everything is build around it. Usually two or three persons from the team are involved in a project so that discussion between different minds also affects the end result and usually something interesting (for us) comes out.
5. Who and/or what inspires your work?
Maurizio Cattelan is a great inspiration for us, we admire the way he navigates between the commercial and the art world, which is why we call ourselves an "Artbrand" we fantasize with being able to have an ad campaign shoot and a gallery exhibit the same day without one meaning the other can't happen. In terms of getting inspired to actually strat doing we have various triggers; traveling, watching cartoons, walking around Bogotá, browsing the internet among others.
6. What role does art play in your life? How does it change the way you view the world?
Art plays a very important part in our everyday lives. We get inspired by illustrators, sculpture makers, photographer, painters, performers, musicians, basically they are all part of our everyday life.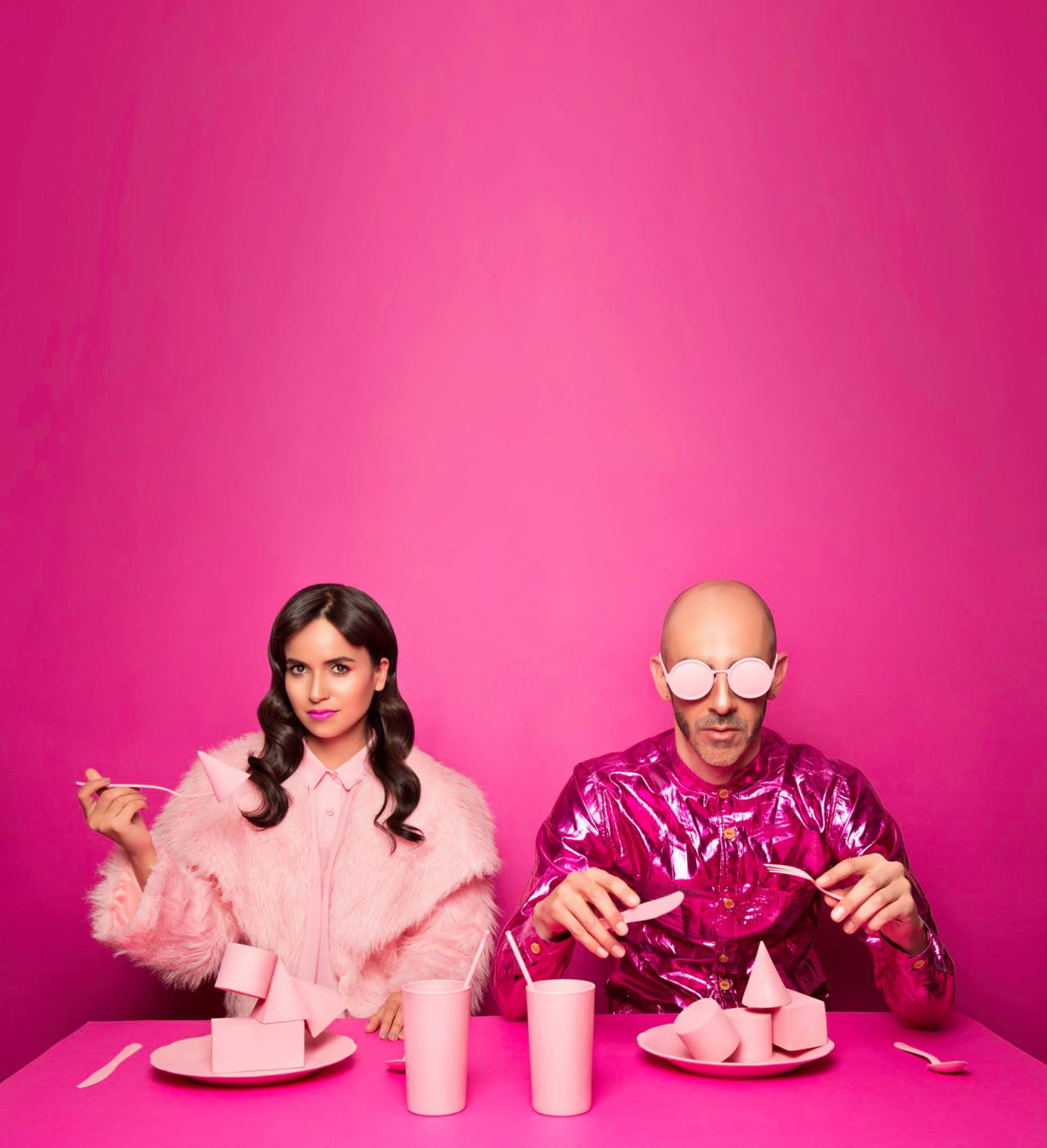 7. Where did you study?
Most of the people that are part of the team studied in Bogotá, in Javeriana University (industrial design and art) and Externado (Political science).
8. Where do you see yourself in five years? Working in an agency?
We do currently work in an agency, our own. We own an agency called Whatever Works specialized in client work, the difference between Whatever Works and Comes Cake however is that Comes Cake doesn't respond to anyone's need, it's not there to satisfy anyone but ourselves. In five years we'd love for Comes Cake to be making more money than our agency, meaning that we'd love for clients to hire us to do whatever we want instead of what they want. We'd also love it if our products were a complete hit in the market. See, we are currently working on our store @tiendacomescake which we haven't launched but we're very close to and that will be the beginning of an entire different phase for Comes Cake.
9. What about in ten?
Ten? The Comes Cake Shop is an amazing success and brands like Moschino, Kanye West and The Sundance festival have all hired us to collaborate.
10. What do you hope to achieve with your art?
Our goal is pretty simple; to make an icon. We dream with the day were one of our images impact the entire world and that if in 2060 someone is looking at how the early 2000's used to look like, at least one of our images in present in that mood board.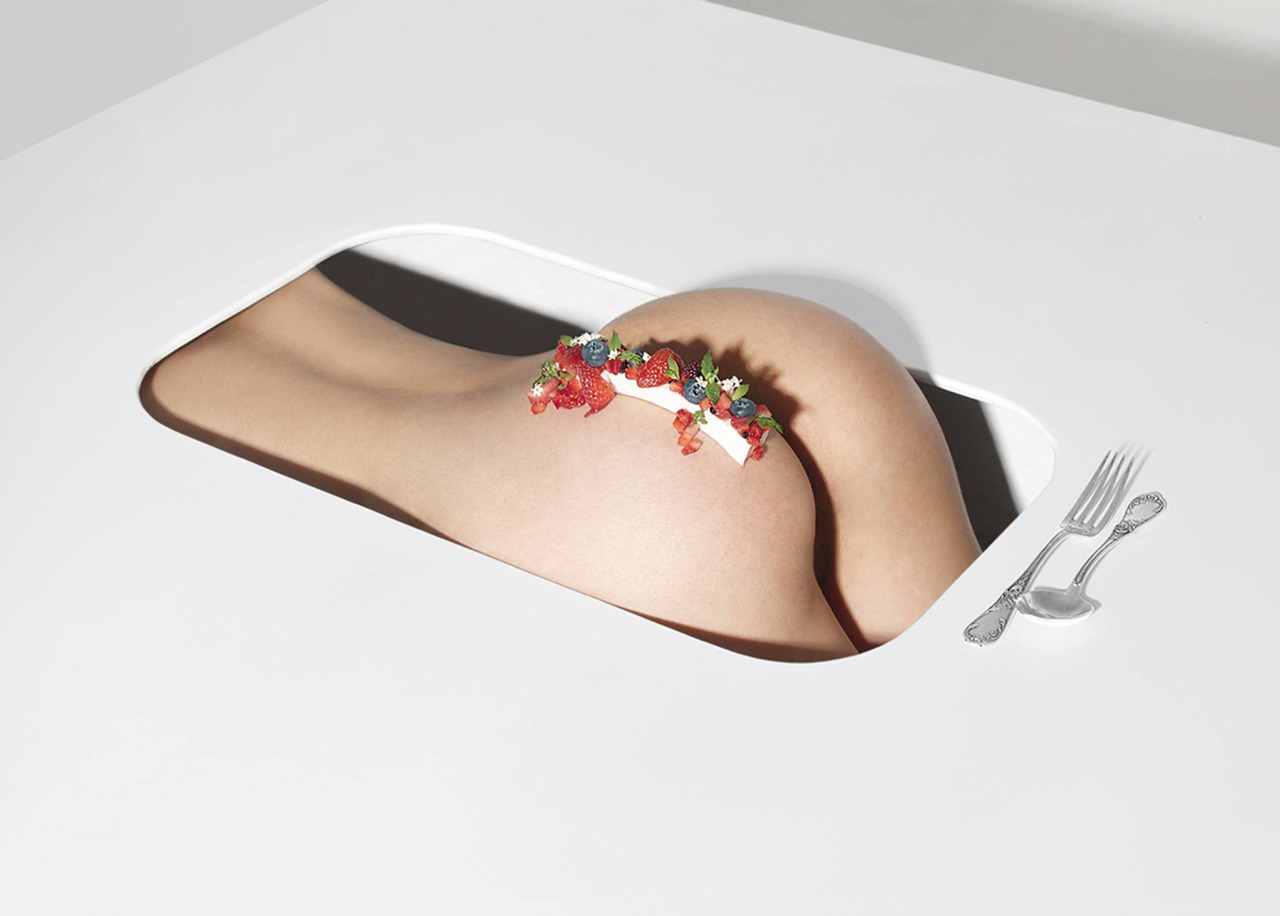 (BECAUSE WE ARE THREE FOUNDERS, WE DECIDED TO ANSWER THE FOLLOWING QUESTIONS BY THREE ;) )
11. Now, tell us a little more about you as a person: what is your favourite food?
Ajiaco, Filet Mignon and fried eggs.
12. Favourite books?
Brave new world by Aldous Huxley, Maricones Eminentes by Jaime Manrique and The bad girl by Mario Vargas Llosa.
13. Favourite genres of music?
Hip Hop, Cumbia and Post Punk
14. What are your hobbies?
Dressing up in drag, playing chess and dancing.
15. If you weren't an artist, what would you be?
We'd be a mix of a politician, a famous actor and an environmentalist.