Instagram: @conchwhisper
1. What's your story? Where are you from?
I am Saavanii. I was born in Bombay, India and moved to Bangalore for work. As of now, I'm working with Chumbak, a pattern oriented home and Lifestyle brand in India.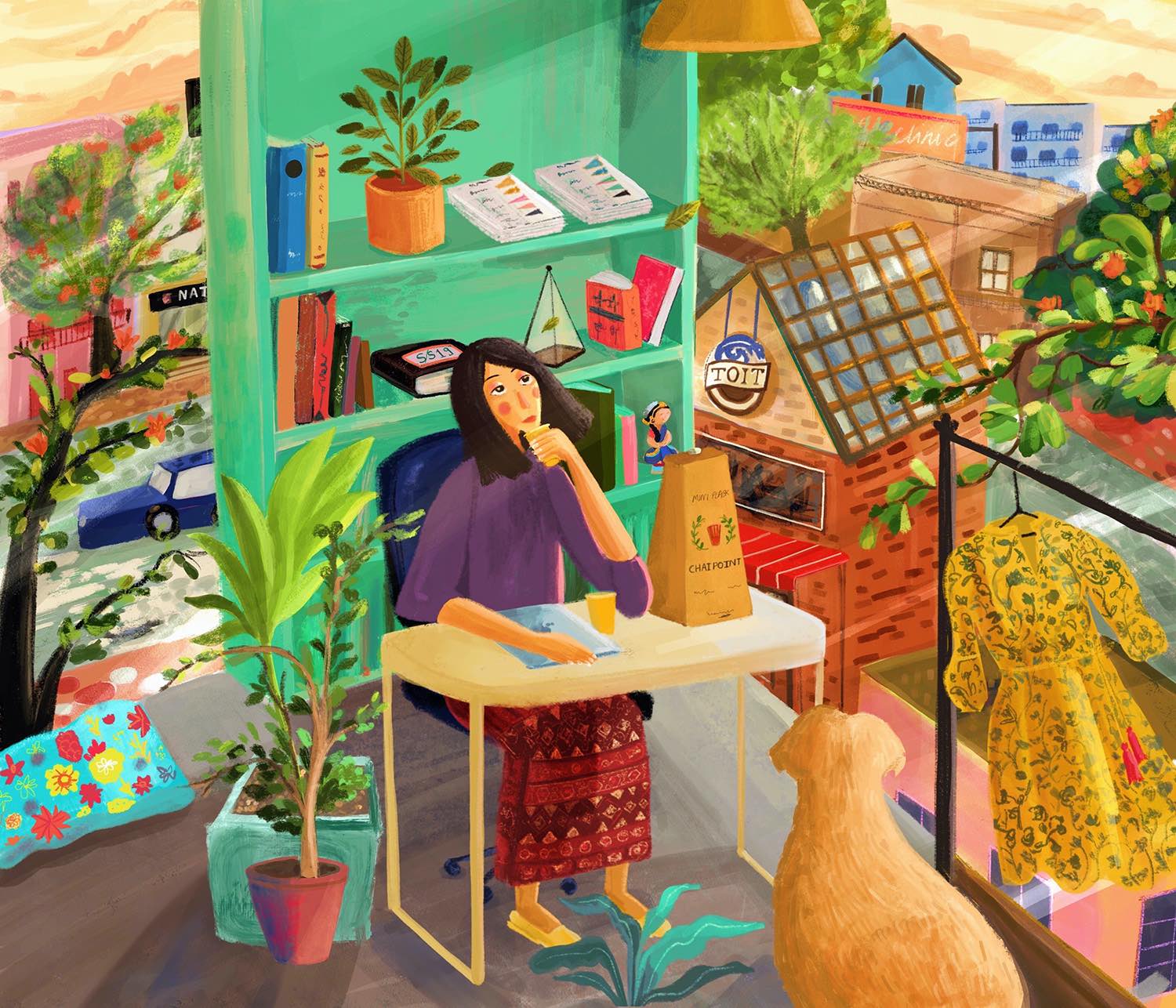 2. Tell us about your aesthetic.
My aesthetic keeps shifting and evolving. My colors are often drawn from what's bringing me joy that day. Whether it's peach orchards or a cozy nook in a library. I like to add facets to my muse through the clothes they wear and the interior decor around them, which tend to be Romantic country or Ultra feminine.
3. What is your favourite medium and why?
I primarily work with digital mediums (Procreate/Photoshop). But I love the organic textures of oil and gouache painting. I do a lot of trial runs with the digital brushes to achieve that imperfect,handmade look which for me, evokes raw nostalgia of a bygone era. The digital medium cuts down drying time, allows rework and flexibility of color which is why I prefer it but I do keep missing the sound and friction of charcoal against tangible paper. That's my ASMR.
4. What is your artistic process like?
Sometimes the piece has more or less already formed in my mind's eye and I just enjoy the texture of the brush stroke on the screen and let it flow. I've noticed, there is a very clear difference in my work when I'm in the right headspace, it's effortless and it flows.I need to be passionate about my subject matter. On days that I'm not inspired at all, I listen to Headspace app sleepcasts, these are stories that describe different dreamy destinations in a very moody manner I pick one and focus till the scene is palpable, this sort of activates the imagination muscle and I flow better.
5. Who and/or what inspires your work?
I'm inspired by nature, world cultures and conversations. I think I find myself painting the Sunday morning feeling. That overcast muted light, it's cozy and there's relaxation and nourishment in the air. So, painting is honestly a very relaxing exercise for me. In terms of art movements, I adore fauvism, expressionism and magical realism. Sometimes, the quality of light in a painting can set me off.
6. What role does art play in your life? How does it change the way you view the world?
When I explore different inspiration points for my art, my horizons widen.I was used to believing that my surroundings decide the vibe but I've come to understand that it's actually me who is projecting on my surroundings.Through art I learn how to be better at mentally focusing on aspects of life that feel good and tweaking my feelings at a given moment, irrespective of what's around me the Sunday morning feeling is never out of reach.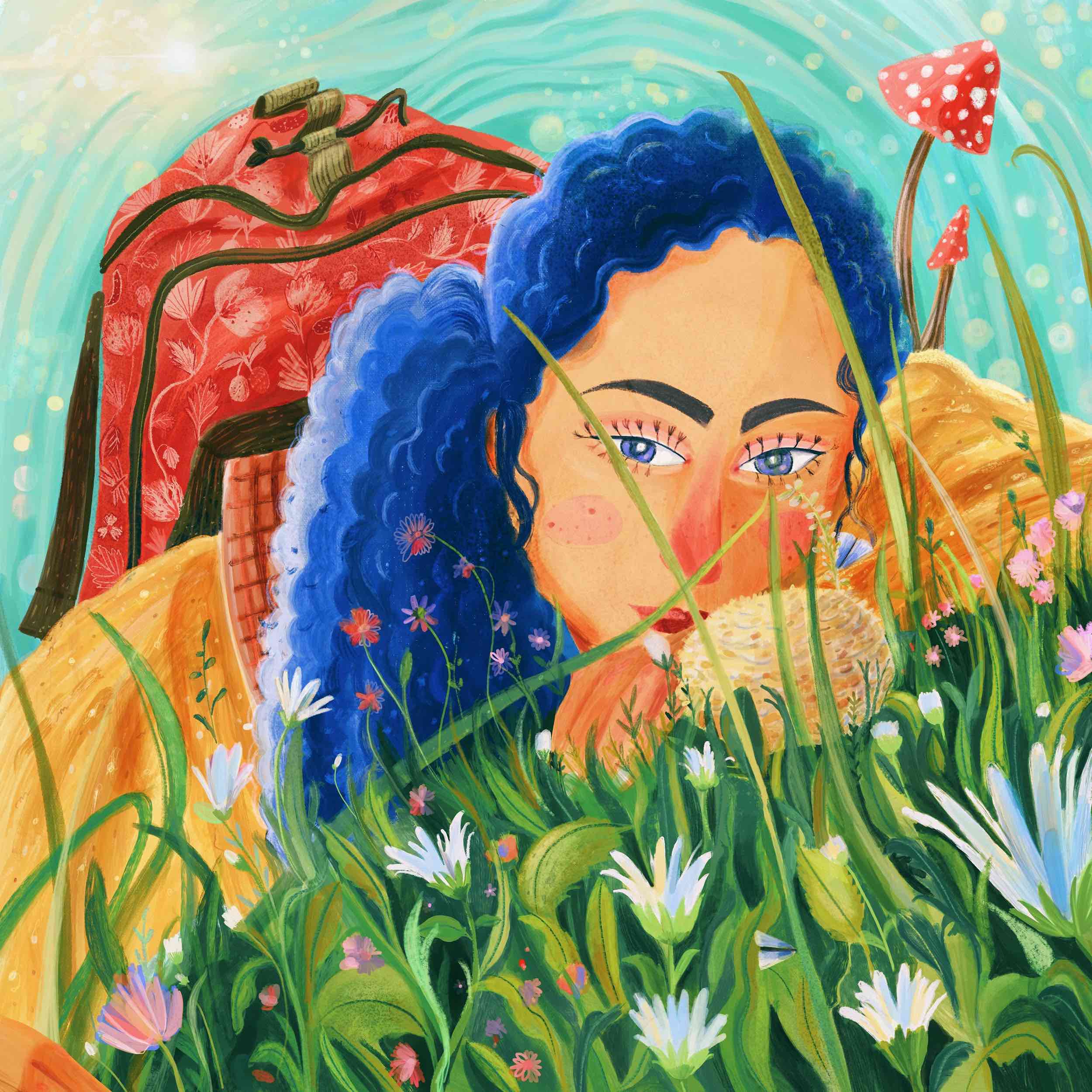 7. Where did you study?
I studied Fashion Design at NIFT in India, but I'm a self taught illustrator/artist
8. Where do you see yourself in five years?
Perhaps freelance illustration and working on dream projects like some delicious Beauty packaging or illustrated storybooks.
9. What about in ten?
I definitely have a backyard garden and an outdoor shower *smirk* Jokes aside, I think teaching art history or visual arts would be wonderful. Sometimes I think I'd like to create a retreat where people go to get away from it all to practice some yoga, gardening and painting.
10. What do you hope to achieve with your art?
I want to make art that feels like a trapdoor to a world of my making and all things that bring me joy. Art that draws people into it so that they can taste the color,a sensory spectacle, a moment of pause.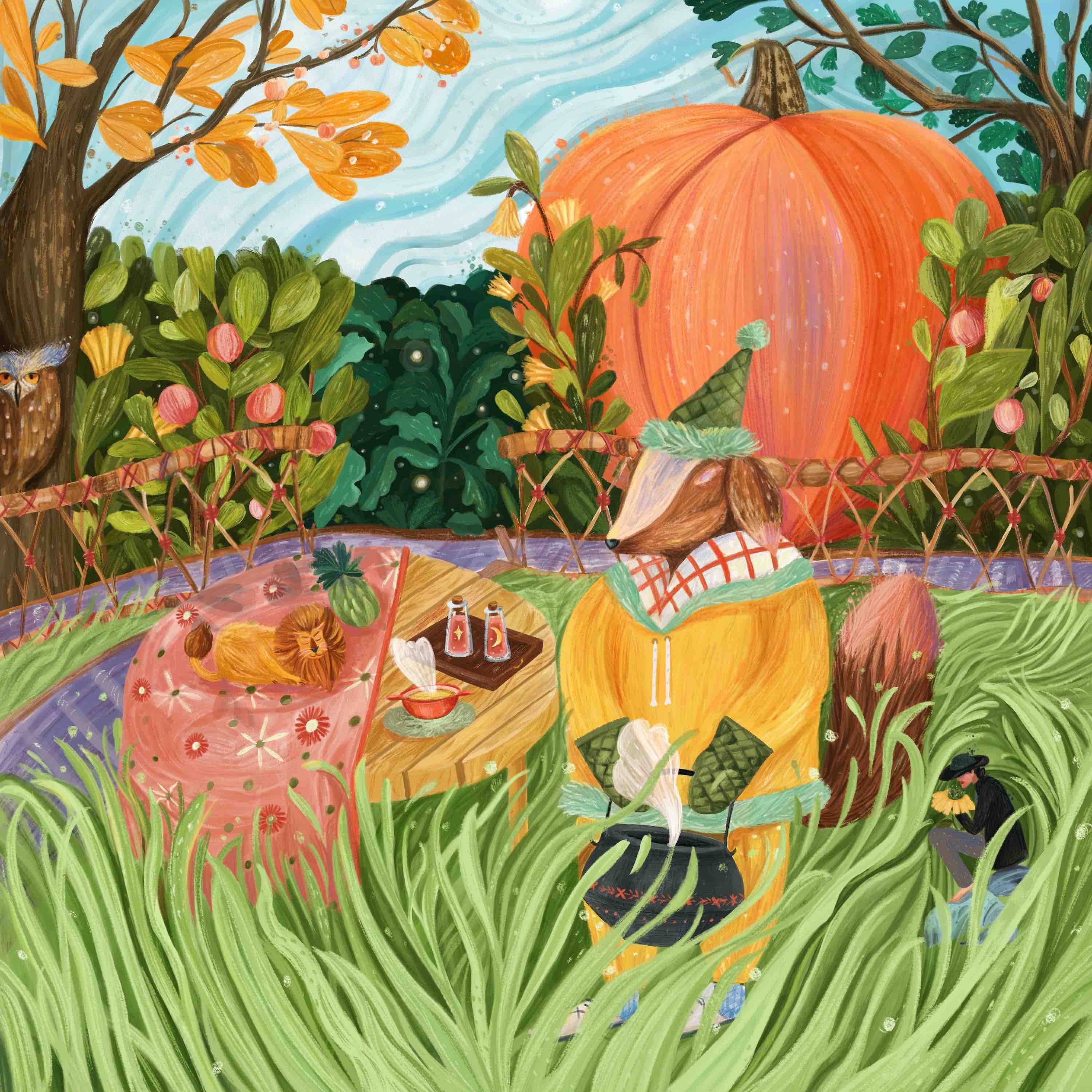 11. Now, tell us a little more about you as a person: what is your favourite food?
Fresh Paninis, cheesecakes and, coffee, lots and lots of it.
12. Favourite book?
Books by Gabriel Garcia Marquez & Khaled Hosseini, anything that explores nuances of culture and stresses on aesthetics of a scene. Reading is a rarity lately though, something I wish to change. Pablo Neruda uses a lot of natural symbolism in his poems, those also inspire me.
13. Favourite genre of music?
Chillhop, Jazz, Soul, Funk, Psychedelic, Indian Classical (mostly instrumental) for living & painting in general. Eminem for when I'm working out.
14. What are your hobbies?
Since the lockdown I've been cooking quite often and It's been de-stressing me loads. I love yoga and nature photography too.I believe in meditation but haven't gotten the hang of it yet.I also find haikus by Kobayashi Issa meditative.
15. If you weren't an artist, what would you be?
Definitely something related to biotechnology, I love all the science ted talks.