Instagram:
@connerperry94
Website:
www.connerperry.com
1. What's your story? Where are you from?
I'm Conner Perry, I'm an illustrator born in North London, Currently living in a small town by the sea, just outside of Norwich.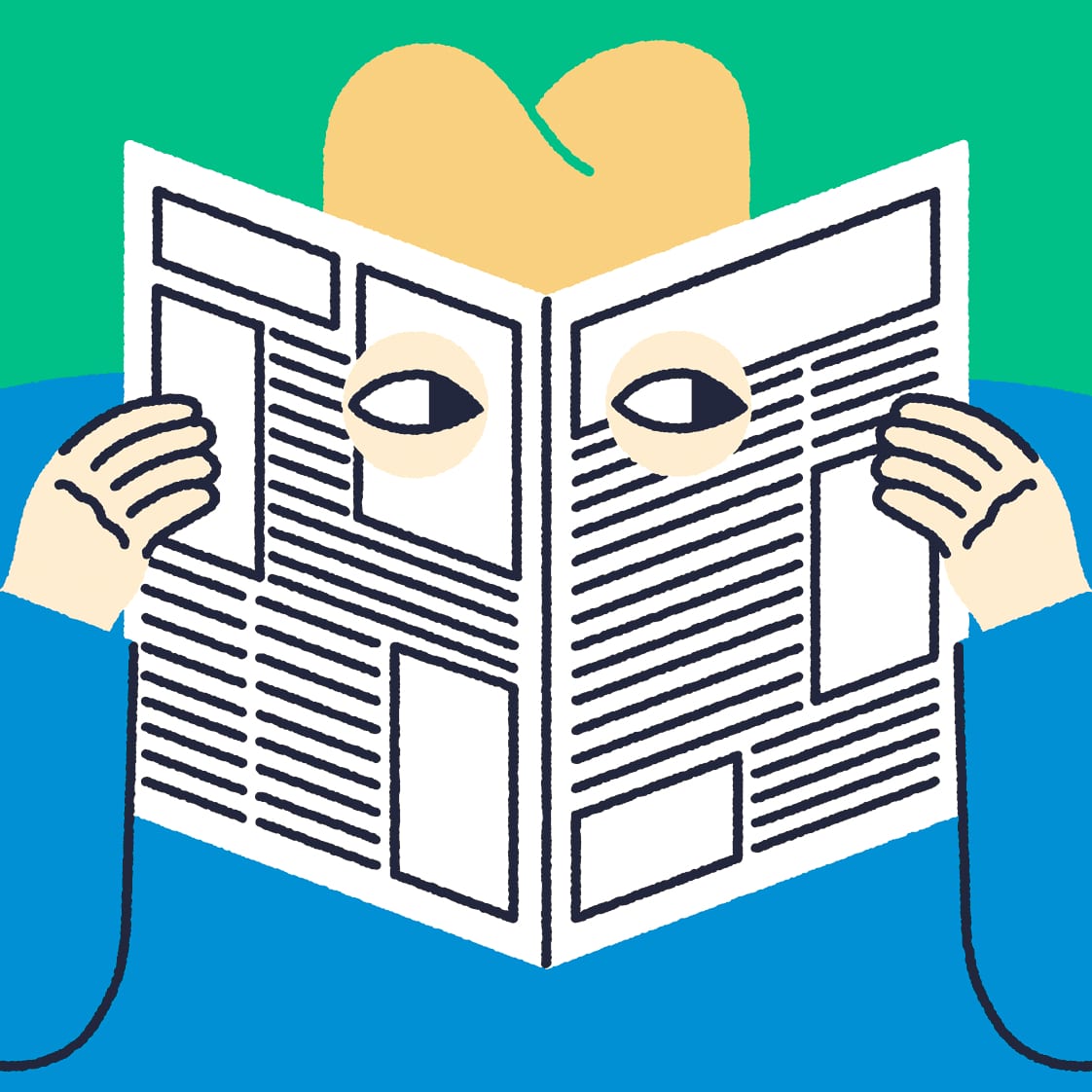 2. Tell us about your aesthetic.
I always find it quite difficult to describe my aesthetic, especially since its changed so much over the past year. I try to keep things fairly simplistic and limited when it comes to colour. But I guess i'd say it's flat, bold, vibrant and fun.
3. What is your favourite medium and why?
When making my work I just sketch everything in pencil then it's all digital from there. So I don't tend to use any other mediums. But I try to make sure I make prints when I can, Riso-printing is my go to for that.
4. What is your artistic process like?
I tend to draw with purpose, rarely doodling for fun (which is something I'm pretty shit at and need to change) but everything starts from a pencil sketch, I prefer to use A3 paper to fill with ideas and drawings rather than a sketchbook. Then i'll take a photo, airdrop it to my computer and draw over it on illustrator with a Wacom or just using the touchpad. I'll then take it over to Photoshop and play around with colour then finalise it. Composition is definitely the most important part to me. Colour is always an afterthought.
5. Who and/or what inspires your work?
Music is my biggest inspiration, a lot of my work is based around Hip-Hop culture, dancing or just images that come to mind from song titles or the overall vibe of a piece of music. Video games (an underrated art form in my opinion) inspire me a lot to, especially games from my childhood like Spyro, Rayman and Jet Set Radio.
6. What role does art play in your life? How does it change the way you view the world?
Ermmm, I've never really given it's role much thought, it's just been something thats been there since I was a very young and I've just pursued a career within it naturally, as cliche as that may sound. But being a creative and developing your own taste definitely makes you more critical or analytical of the aesthetic of anything around you!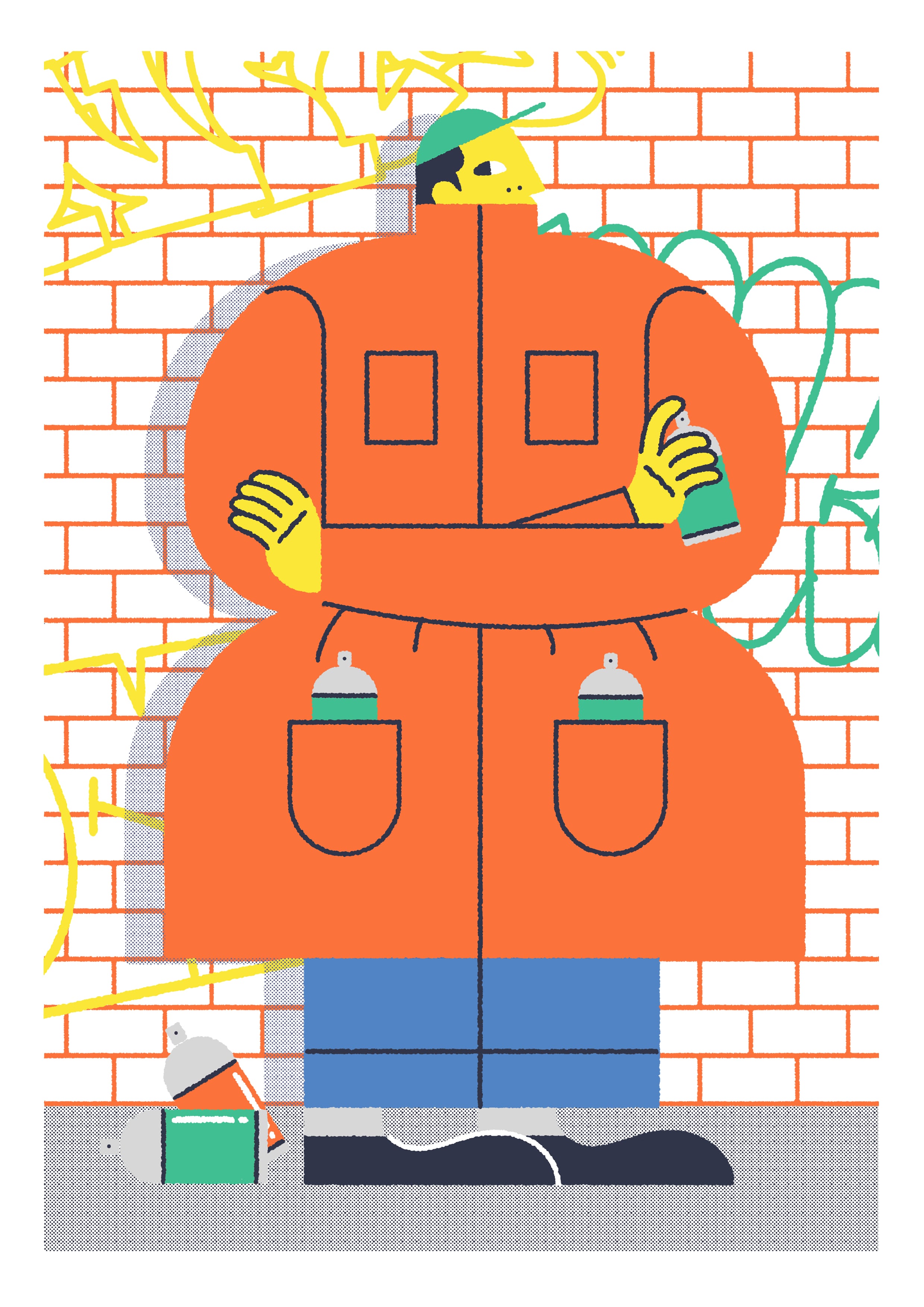 7. Where did you study?
I studied Illustration at Norwich University Of The Arts. A great course with some brilliant tutors, not without it's flaws but I definitely don't regret doing it.
8. Where do you see yourself in five years? Working in an agency?
Hopefully in a shared studio space. The creative studio environment of Uni is something I really miss. I've never really thought of myself being with an agency, it would have to be one that I feel is a perfect match for me and what I represent.
9. What about in ten?
Hmmm maybe an art director or a tutor. I enjoy helping others with their creative goals and problems, even more than making my own work sometimes.
10. What do you hope to achieve with your art?
A sense of fun. There isn't really much deep thought into my work. I just like to create bold imagery that will draw the eye. But work that also creates a sense of sound and movement, like you get an idea of what I was listening to when I made it.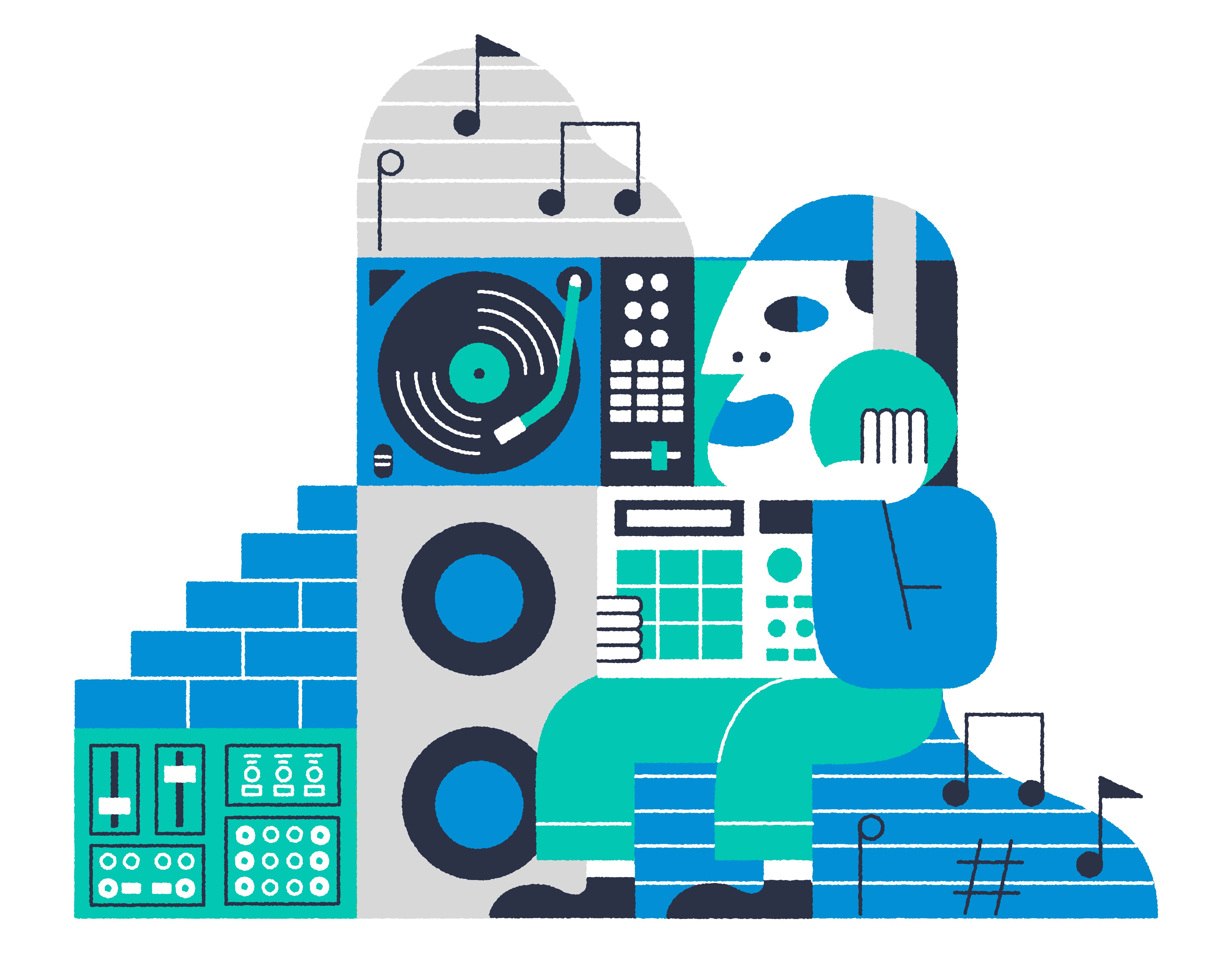 11. Now, tell us a little more about you as a person: what is your favourite food?
Anything Spicy and covered in sauce.
12. Favourite book?
I don't read much to be honest, but I am slowly re-reading Lemony Snicket's 'A Series Of Unfortunate Events'. I also recently finished a graphic novel called 'Black Hole' by Charles Burns that was…interesting to say the least.
13. Favourite genre of music?
I'm a massive Hip-Hop head, old and new, but love some early 00's R&B and NeoSoul. Anything A Tribe Called Quest or Erykah Badu touches.
14. What are your hobbies?
I like to travel (when I can afford to). I also collect records, make my own music and play video games, when I have the free time. I'm a sucker for a good tv series to.
15. If you weren't an artist, what would you be?
Probably something behind the scenes within the Music industry, I've always wanted to be a teacher to, but I have awful handwriting and swear way too much for that.