Instagram:
@consaravena
Facebook:
www.facebook.com/consaravena
Website:
www.constanzaaravena.com
1. What's your story? Where are you from?
I'm from Santiago, Chile, and I'm a graphic designer. I worked in fashion advertising for a LONG time -almost 10 years- but when I moved to L.A (1 and a half year ago) I decided that it was time to produce art in a regular basis, and at least try to live from art and collage. That decision has brought a lot of joy in my life, I have shown my work in London, Barcelona, and Chile.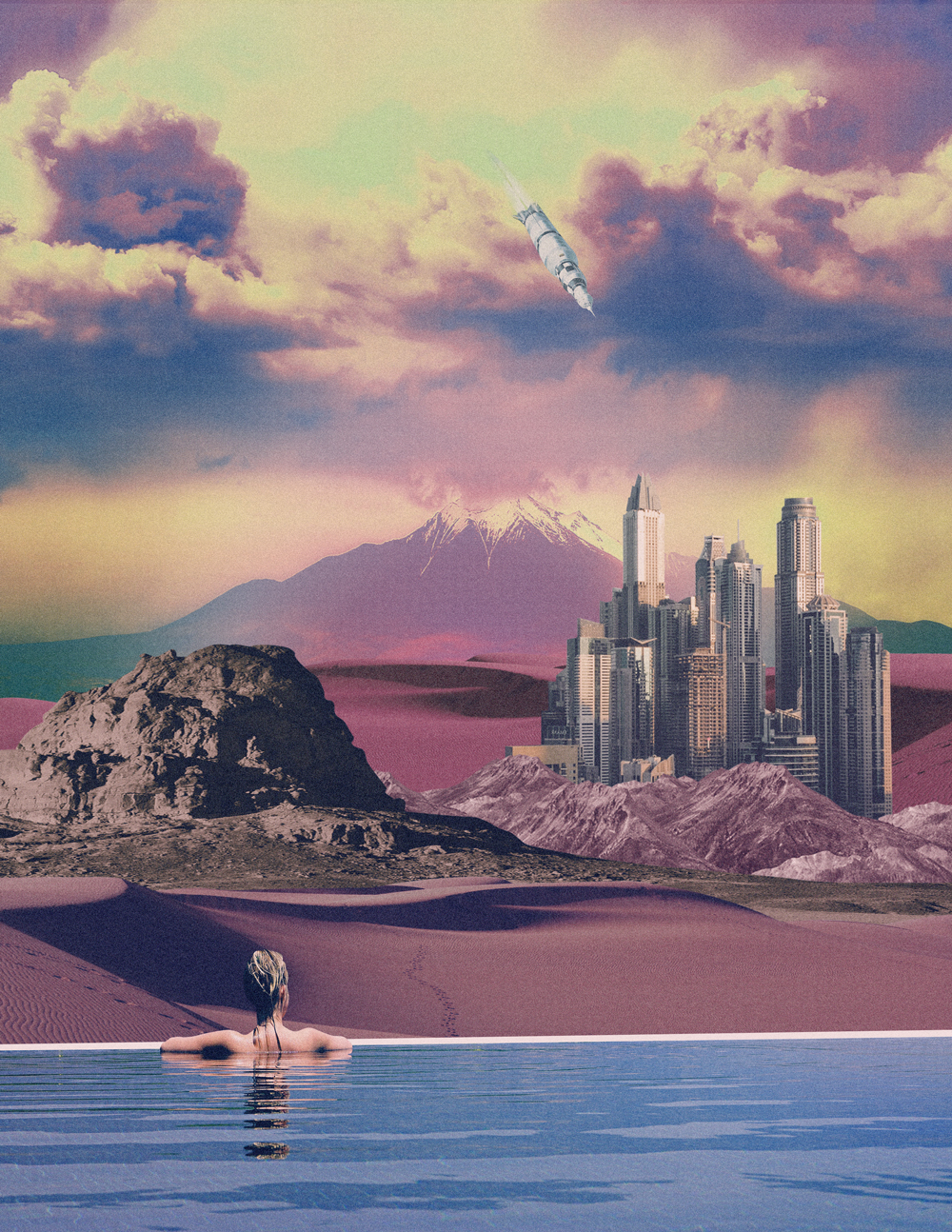 2. Tell us about your aesthetic.
I think I'm very defined for my previous work in fashion, but other influences are my love for artists like David Hockney and Francis Bacon, the last movie that I saw, or a walk in the street. I try to use all the beautiful faces, clothes and bodies that we see in fashion and turn them into something else.
3. What is your favourite medium and why?
Digital Collage, because it has given me the freedom to explore a lot of textures, and colors, and technical possibilities that I could not do with my hands.
4. What is your artistic process like?
Usually, I'm working on several collages at the same time. I try to start all my work on a piece of paper, but sometimes I just start from something that I've already done. When I feel I have something that I like, an idea, a system, or a gesture, I try to make 3 artworks that share some kind of narrative, something to do with each other.
5. Who and/or what inspires your work?
I think I started doing collages as a necessity (I used to work in a magazine as a graphic designer, and a lot of the images that I had to use were, hmmm, not pretty), but when I started doing them regularly I realized that women are my go-to subject. I think I´m still expiating my guilt for working in fashion advertising, and profiting from female bodies, so now I´m trying to change the narrative in those bodies, deconstructing, and remixing them. Giving them another chance to be texture, to be color, not just another profitable tool in the free market. Another thing that inspires my work is the idea of having too much. Even if its digital, the number of images that we don't use, but that is still there is overwhelming for me. I think finding something in an image and reusing it is just great economy.
6. What role does art play in your life?
How does it change the way you view the world? I think art has given me so much and has asked for so little in return. What I feel that is more significant, is that art has given me a sense of purpose that I struggle to find in other parts of life in general.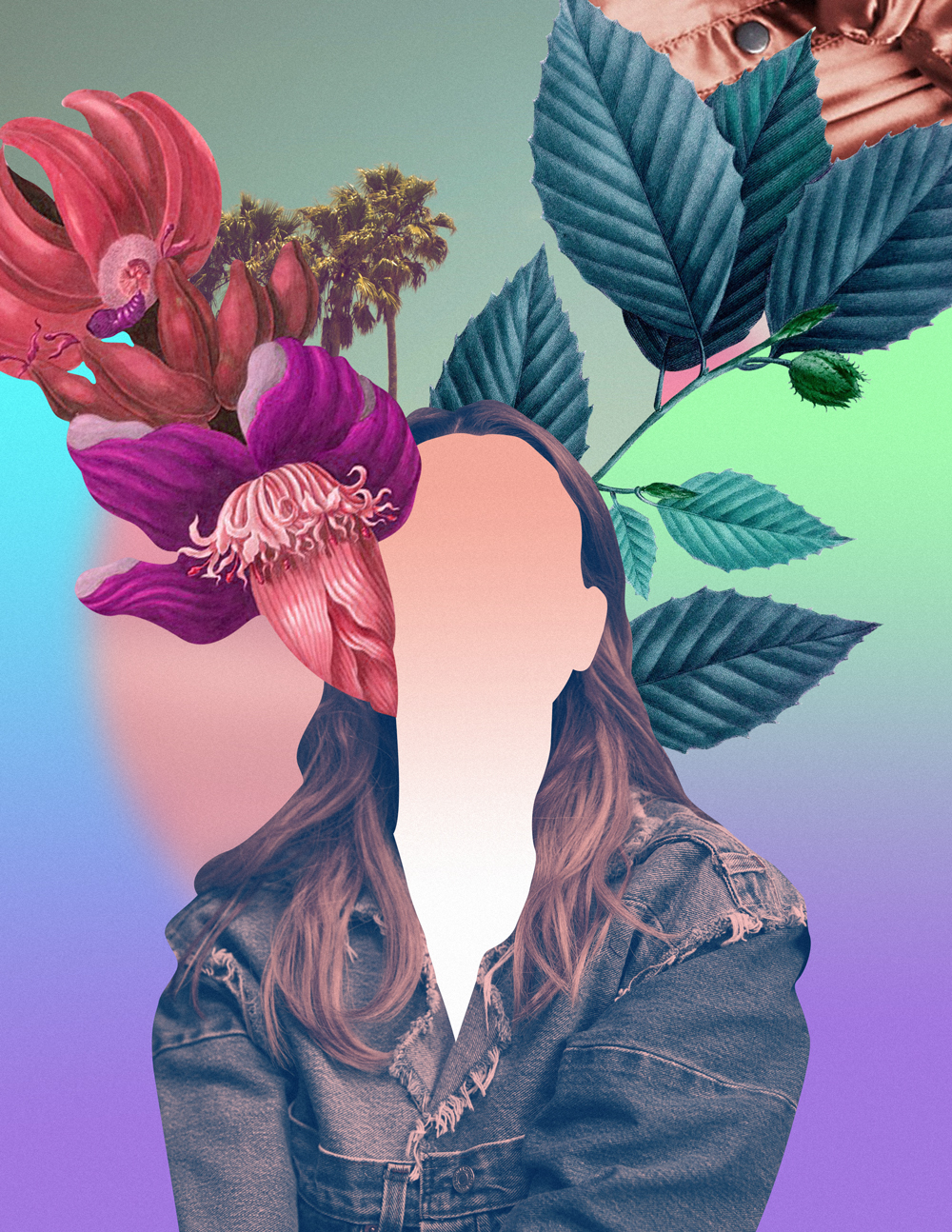 7. Where did you study?
I studied Graphic Design at the University of Chile.
8. Where do you see yourself in five years?
I'm not really sure in what city I am going to live in 5 years, but I hope I'm traveling around the world, showing my work, visiting my friends and just enjoying myself.
9. What about in ten?
Eventually, I would love to teach.
10. What do you hope to achieve with your art?
When I started, I was just hoping to make art regularly. Then, I started to get a lot of positive feedback, and people wanted to share and show my work without even knowing me. I have never hoped for anything concrete really, I have just continued working. Frankly, I just hope to make more and better art. To communicate more powerful things, in a clearer way. And bigger, also. Maybe a wall or something like that.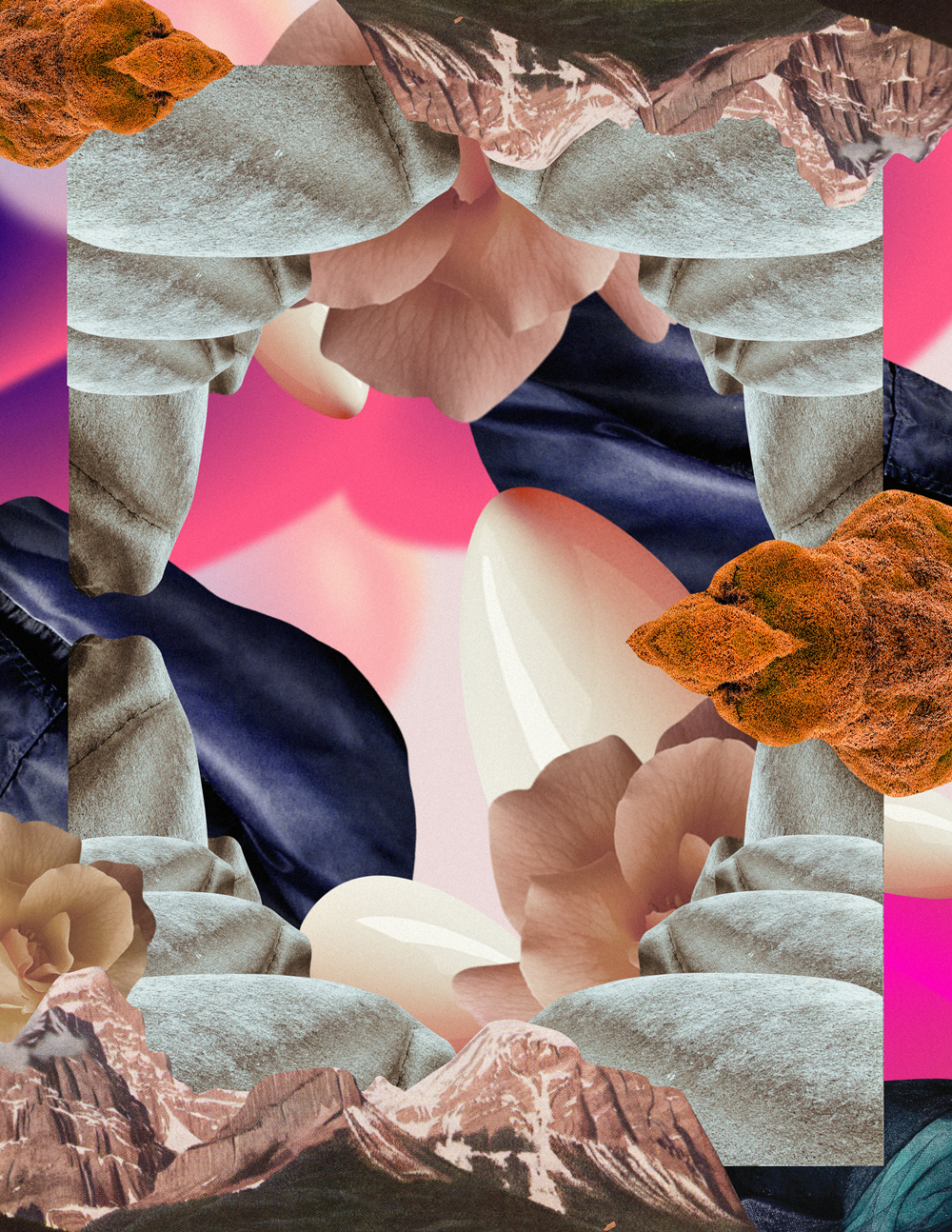 11. Now, tell us a little more about you as a person: what is your favorite food?
I love eating all kinds of food, but If I'd die tomorrow I would eat seafood.
12. Favourite book?
Little women.
13. Favourite genre of music?
Resentful indie Pop. (Is that a thing?)
14. What are your hobbies?
Going to the beach, going to the movies, Museums, wandering around while listening podcast, reading, cooking.
15. If you weren't an artist, what would you be?
I think I would be an awesome therapist. I give the BEST advice.