Instagram: @constanza.illustrates
Website: www.constanzag.com.au
1. What's your story? Where are you from?
I'm from Chile, but have been living in Australia for the last 7 years!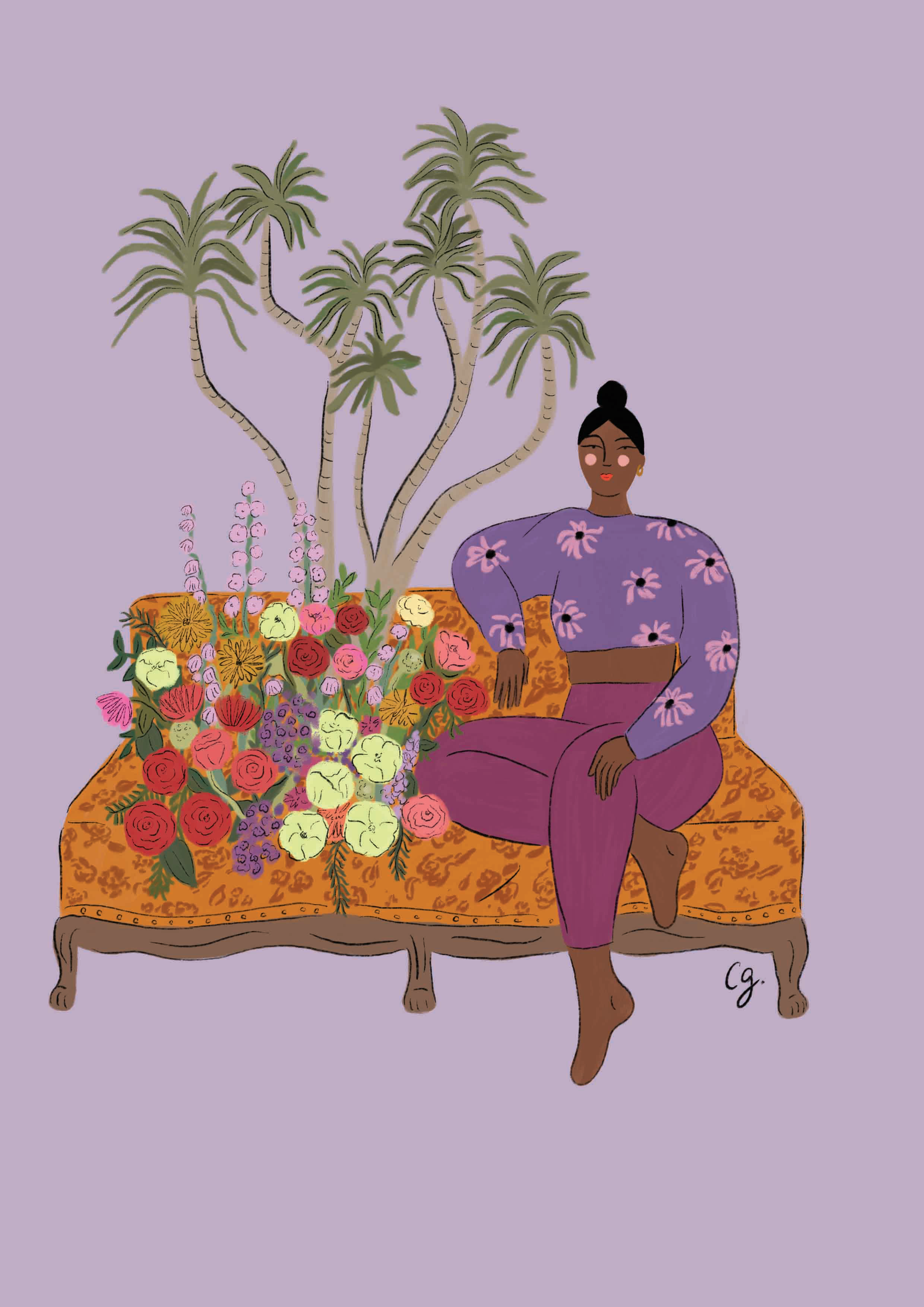 2. Tell us about your aesthetic.
My aesthetic is very feminine, I love drawing women and florals, and experimenting with different colour palettes and patterns.
3. What is your favourite medium and why?
My main medium is digital, I use Procreate for all of my work because it's easy to use and quick and this allows me to experiment more without having to worry about messing up, but I definitely want to try to get better at painting.
4. What is your artistic process like?
I like to look at pictures on Pinterest a lot, specially vintage fashion photography and if I see one I really like I base my drawing on that picture and then change it up by adding different colours and patterns to it. But if I'm doing a commission, I look up pictures that have a specific pose that I'm looking for or an aesthetic that I want to base my work around.
5. Who and/or what inspires your work?
I get a lot of inspiration from fashion, but also from nature, specially the colour palettes that I use and patterns. I also find a lot of inspiration from artists like Henri Matisse and Paul Gauguin.
6. What role does art play in your life? How does it change the way you view the world?
I think I pay much more attention to the small details, when I go for walks I love looking at all the plants and flowers and the different colors, or even if I go shopping I like to take a look at the patterns to get some inspiration.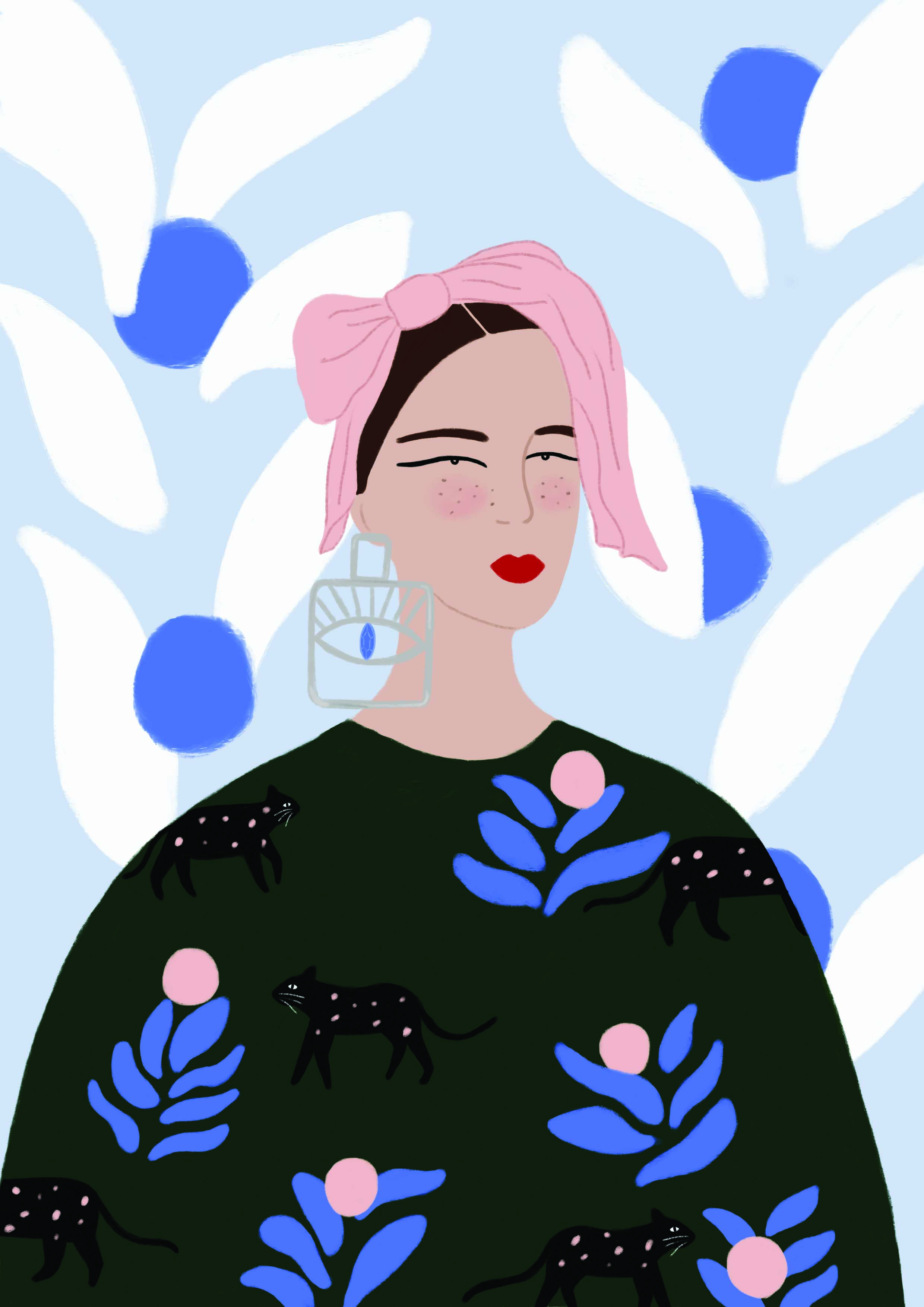 7. Where did you study?
I did a Bachelor in Business in Chile but I never felt 100% happy with it, and when I came to Australia I decided to do a short course in Graphic Design at Shillington in Brisbane. I loved the course and I thought I wanted to be a graphic designer but then I discovered illustration and I loved it, and I didn't even know I could make a career out of it!
8. Where do you see yourself in five years?
Hopefully doing more editorial jobs, I illustrated a book which will be coming up next year, and I would love to do more big projects like those.
9. What about in ten?
I see myself working more in surface pattern designs more and who knows, maybe children's books? haha
10. What do you hope to achieve with your art?
I just want to make people happy when they see my art and also inspire other people to make art.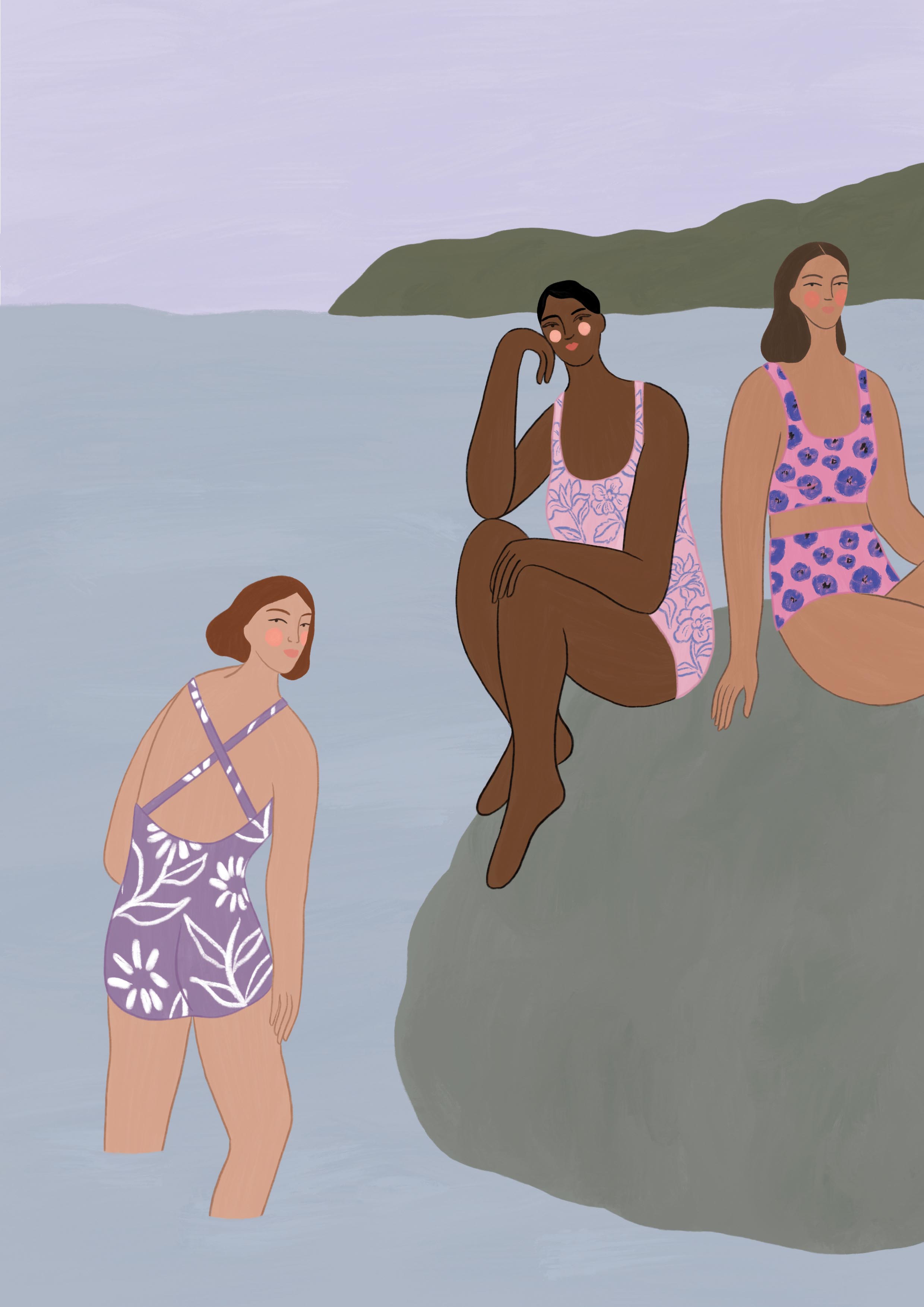 11. Now, tell us a little more about you as a person: what is your favourite food?
That's a hard one! One of my favourite foods is a dish called Pastel de Choclo, which is a traditional dish from Chile and is like a corn pie with beef and onion and some other ingredients, and it's delicious! I also love fried rice haha
12. Favourite book?
I'm not much of a reader although I try to make an effort to read more, but I love the book The Alchemist from Paulo Coelho.
13. Favourite genre of music?
I don't have a favourite, it really depends on my mood, I love alternative rock, but also I listen to Blues a lot when I'm working or something relaxing.
14. What are your hobbies?
Besides drawing, I love watching good documentaries on Netflix and going for walks along the beach.
15. If you weren't an artist, what would you be?
I would probably be a graphic designer or something related with fashion.