Instagram:
@cookshop_ruin
Facebook:
www.facebook.com/NoopurChoksi
1. What's your story? Where are you from?
I was born and raised in a small industrial town called Vapi, in Gujarat. Although an otherwise bland suburb, there was never a dull moment, hey, anything can be fun if you're imaginative :) As a kid, I grew up exploring my surroundings and interacting with animals and nature because of my parents. I have always been inquisitive but I was a quiet kid, so I think I might've resorted to art (unknowingly) as a means to find a voice. I used to love drawing scientific diagrams, all of my textbooks were filled with doodles.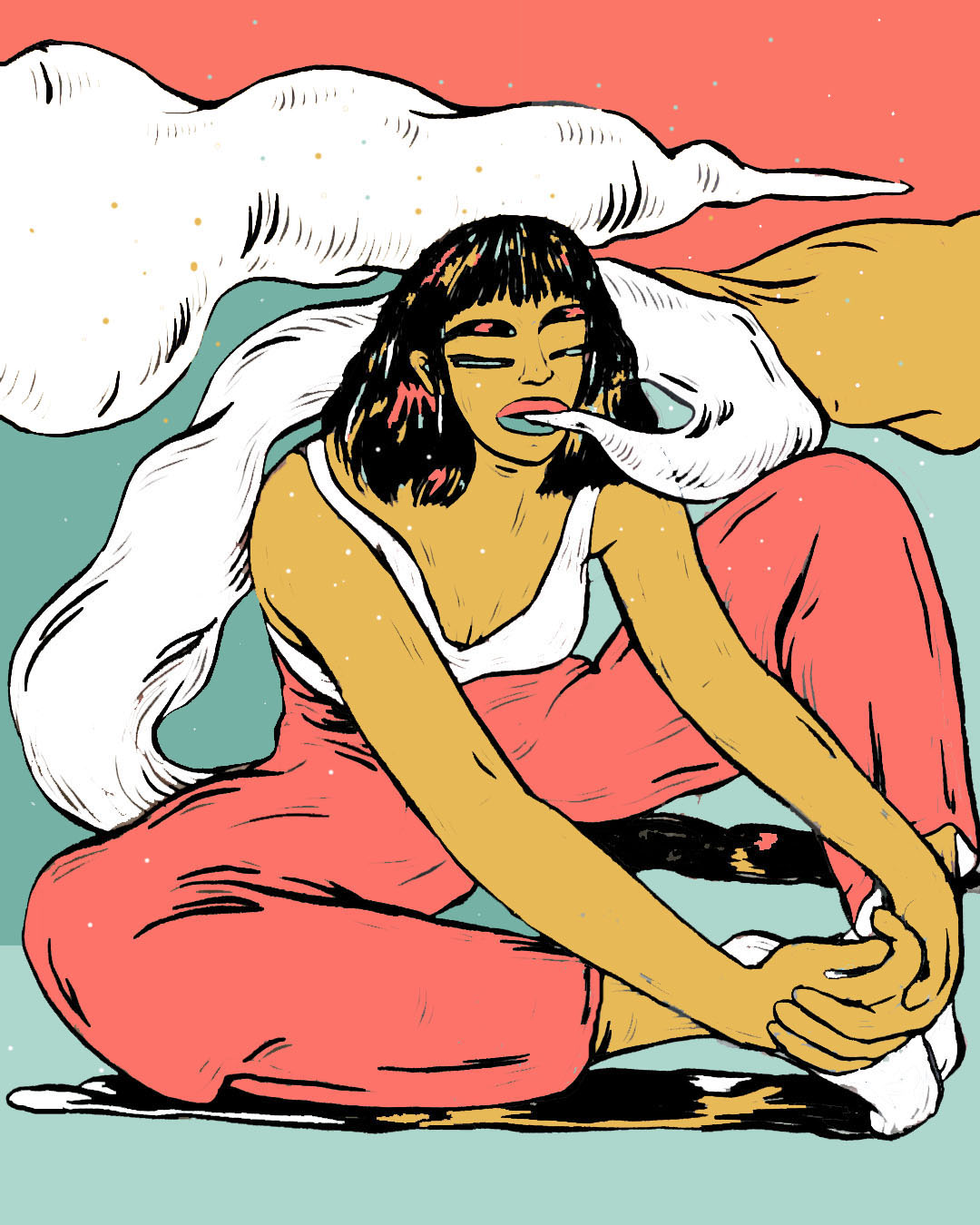 2. Tell us about your aesthetic.
Currently, my aesthetic lies somewhere between Surrealism and Pop art, if that makes sense. When it comes to imagery in my work, I appreciate a simple idea that is visually powerful and full of obscurity. I tend to depict imperfect characters, strong, independent and moody, lost in thought; going beyond the one-dimensionality of female characters depicted in women's magazines and advertising; that are often just charming and meant to please. I'm interested in identifying people's reactions, behaviour, portraying activities, intimate moments, body gestures and morphing evolving organic forms.
3. What is your favourite medium and why?
Brushpens and Ink! I love them for how organic and expressive they can be :) I have a love hate relationship with technology. But I am a sucker for anything analog. It has a kind of warmth and organic-ness which I find hard to replicate just digitally, so I am constantly trying to strike a balance between the two somehow.
4. What is your artistic process like?
Most of my ideas come from interactions with people, actual places and moments in life that trigger some unexpected feeling. Identifying these narratives is a major part of what goes on in my head before I put a pen to paper. I also enjoy weaving stories around characters inspired by still images from strange fashion photography or social media pop stars. The rest come from a particular place of semi-meditation, a kind of introspection and a restlessness or an urge to convey something, if that makes sense. I think my work embodies a lot of my personality and interests but I am always striving to make it more relatable. So it is more of a visual improv although I am somehow trying to fulfil a certain more abstract vibe that I want to achieve.
5. Who and/or what inspires your work?
Everything has a story if you look closely enough and it is that silent narrative that inspires most of my work. Music is also a huge source of inspiration for me. Music is also a huge source of inspiration for me and I am always looking at ways to converge Music and Art. There is so much exposure to information nowadays, it is sometimes over-whelming; I am inspired by people who make sense within this chaos. I've learned a lot from being around diverse creators, and their passion for what they do is truly riveting.
6. What role does art play in your life? How does it change the way you view the world?
My personal interest in Illustration was a by-product of my struggle to find a comfortable place for my imagination and to be able to engage with as many different things as possible,and that felt really liberating. I was trying to capture feelings and stories and make them more accessible, more tangible.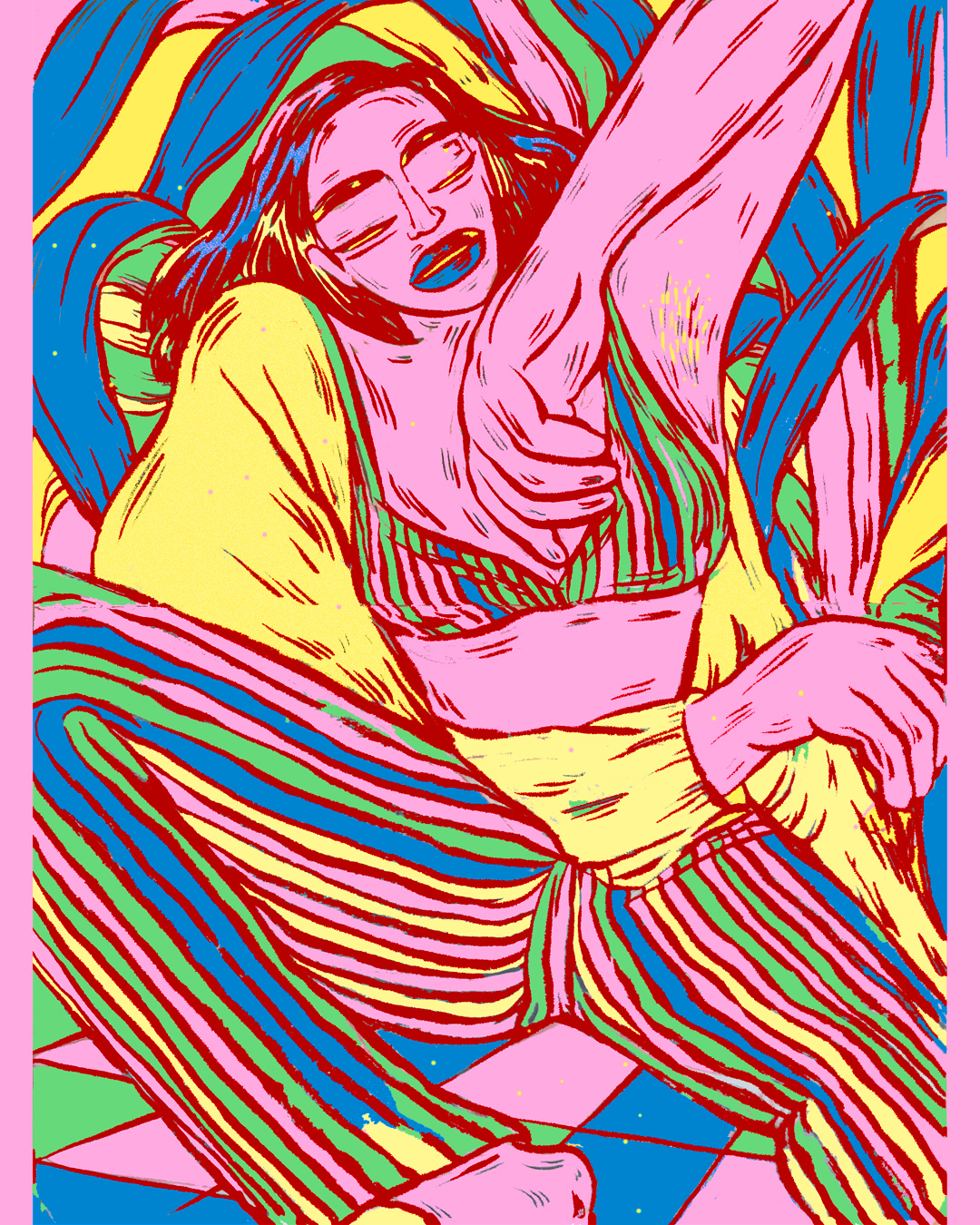 7. Where did you study?
I did my schooling at Shree Swaminarayan Gurukul, Gujarat. After which I graduated in Communication Design from the National Institute of Design(NID), India. As a part of the student exchange, I had the opportunity to study Graphic Design at the Holon Institute of Technology(HIT), Israel for a semester.
8. Where do you see yourself in five years?
Preferably living next to a beach, with at least two dogs, collaborating with my favourite creators from around the world.
9. What about in ten?
Probably seeking a vacation house somewhere on Saturn after having explored most of the earth! Hoping that Space travel would be affordable by then :P
10. What do you hope to achieve with your art?
The freedom to tell stories, to customise these stories, or leave them open for interpretation. I use art to zoom in and zoom out and make more sense of what's happening around and make space for people to connect with it in their own way. As I grow, my perspective on things is forever evolving, and Illustration helps me keep up in a way. I think my work has always revolved around people depicted within a weird mental or physical space. Through these characters caught in seemingly mundane activities, I'm trying to address the anxieties of modern society, the pressures of modern technology and social media, with an urge to isolate oneself from all the delusions it brings. My work is constantly evolving, I am always looking at ways to make my characters more diverse and inclusive; explore themes that have a direct impact on culture and society.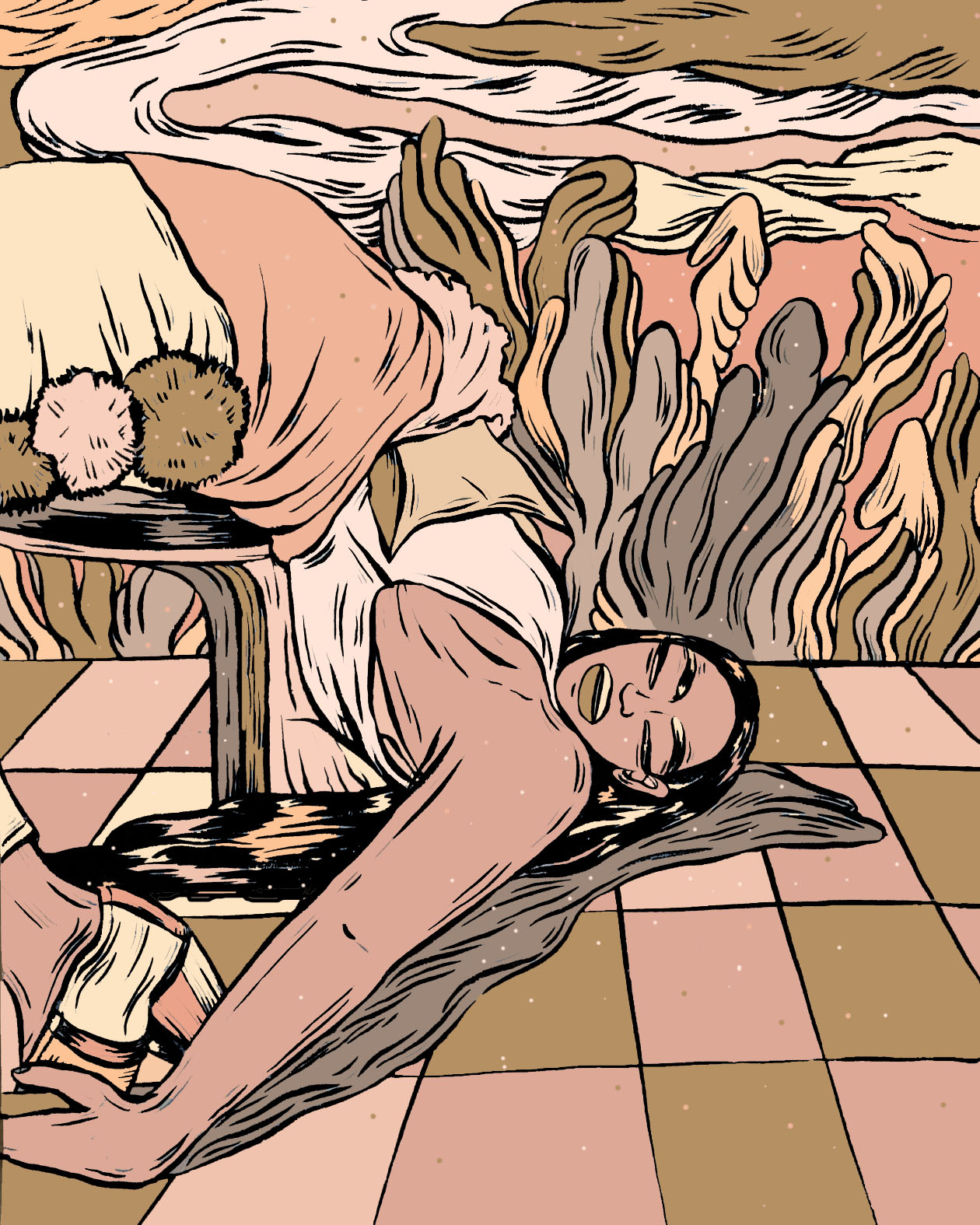 11. Now, tell us a little more about you as a person: what is your favourite food?
PIZZA or anything made by my Mom :) Although I do love indulging in a lot of different cuisines. Culinary memories are some of my favourite memories! I am currently also obsessing over Mallu food :)
12. Favourite book?
The Hitchhiker's guide to the Galaxy.
13. Favourite genre of music?
Anything that floats between rock, hip-hop, R&B, soul or a mixture of all of these.
14. What are your hobbies?
I love to swim, I could spend hours in a pool or at the beach. I also enjoy collecting stories, really into listening to podcasts lately.
15. If you weren't an artist, what would you be?
A professional Scuba Diver!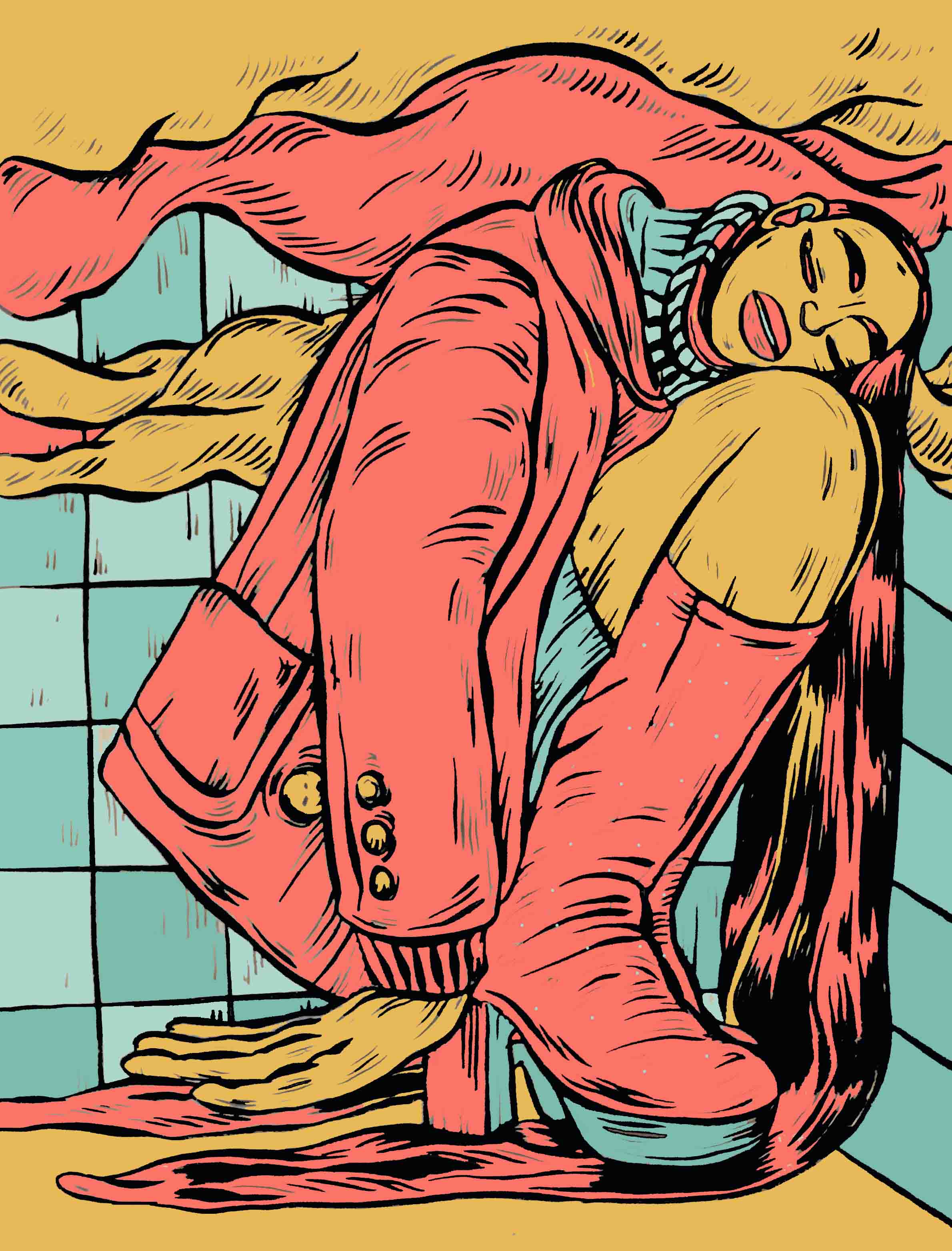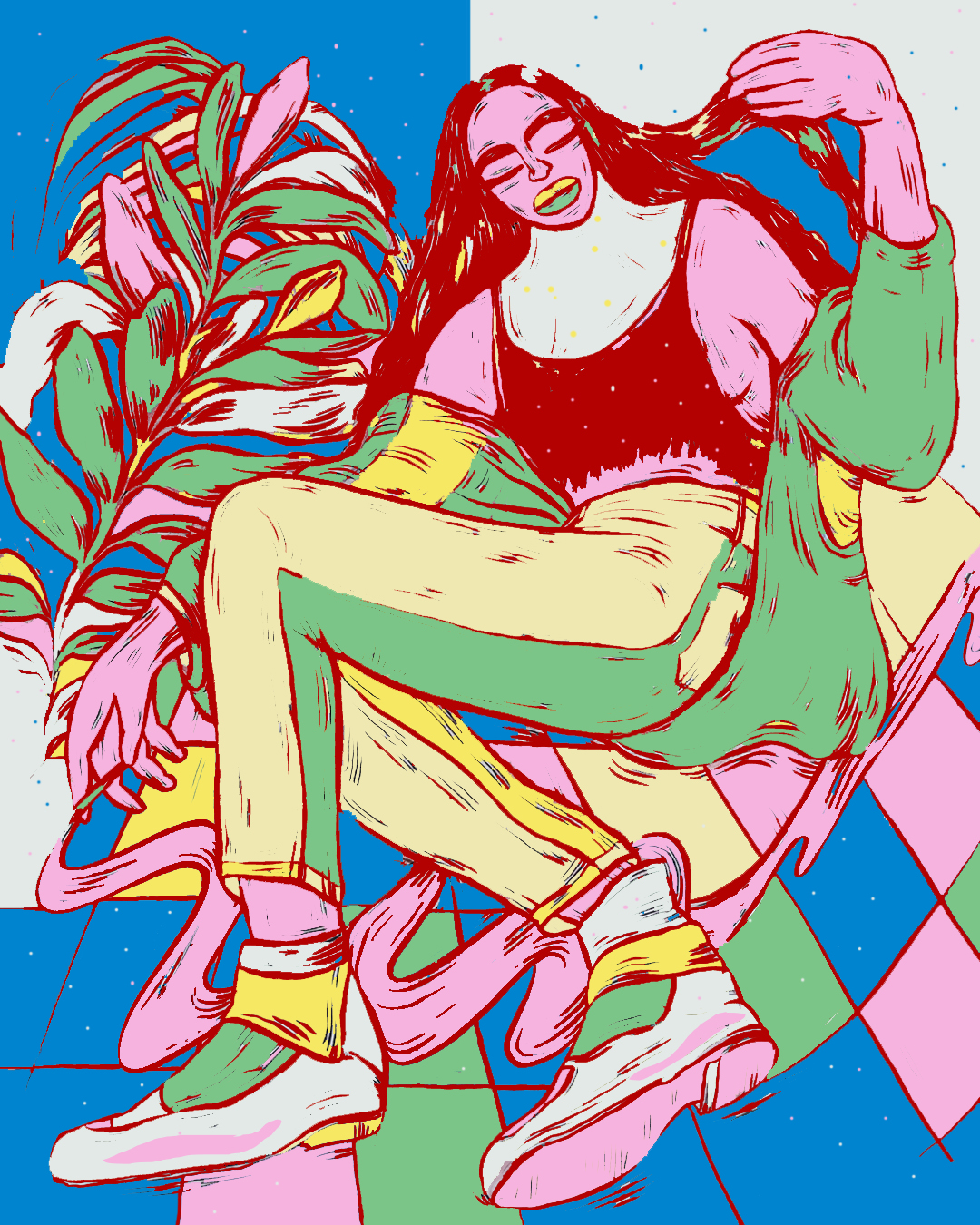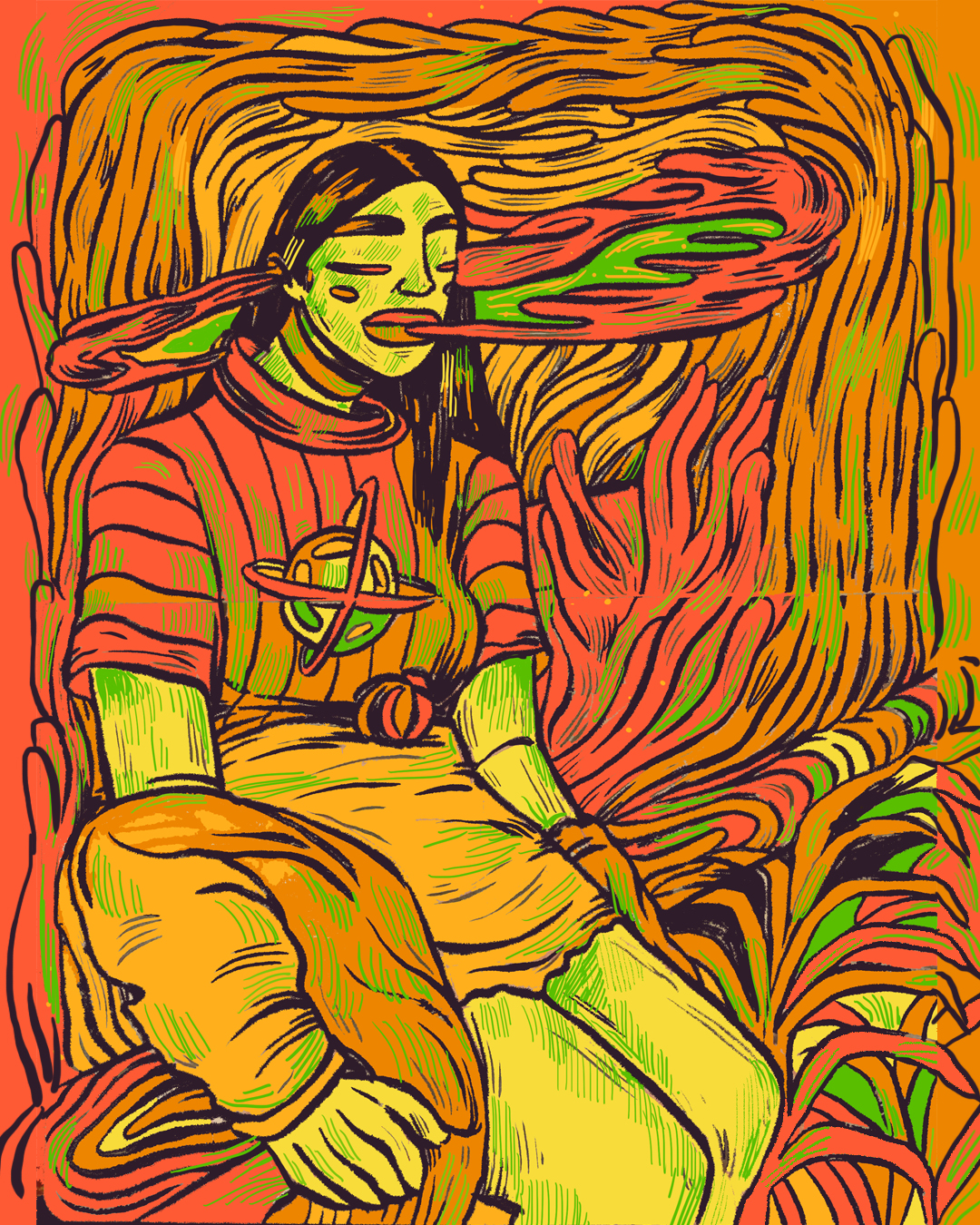 Curated by @thedoodlemafia, Ballpitmag curator for India