Instagram: @copenicker
1. What's your story? Where are you from?
Hi, my name is Ana. I was born and raised in Viseu, a green city in Portugal or the best city to live in. Although I love my country, I needed to explore the world and see other cultures with my eyes. Currently, I am based in Berlin, an amazing city where you can find almost anything and where its hard to know everything.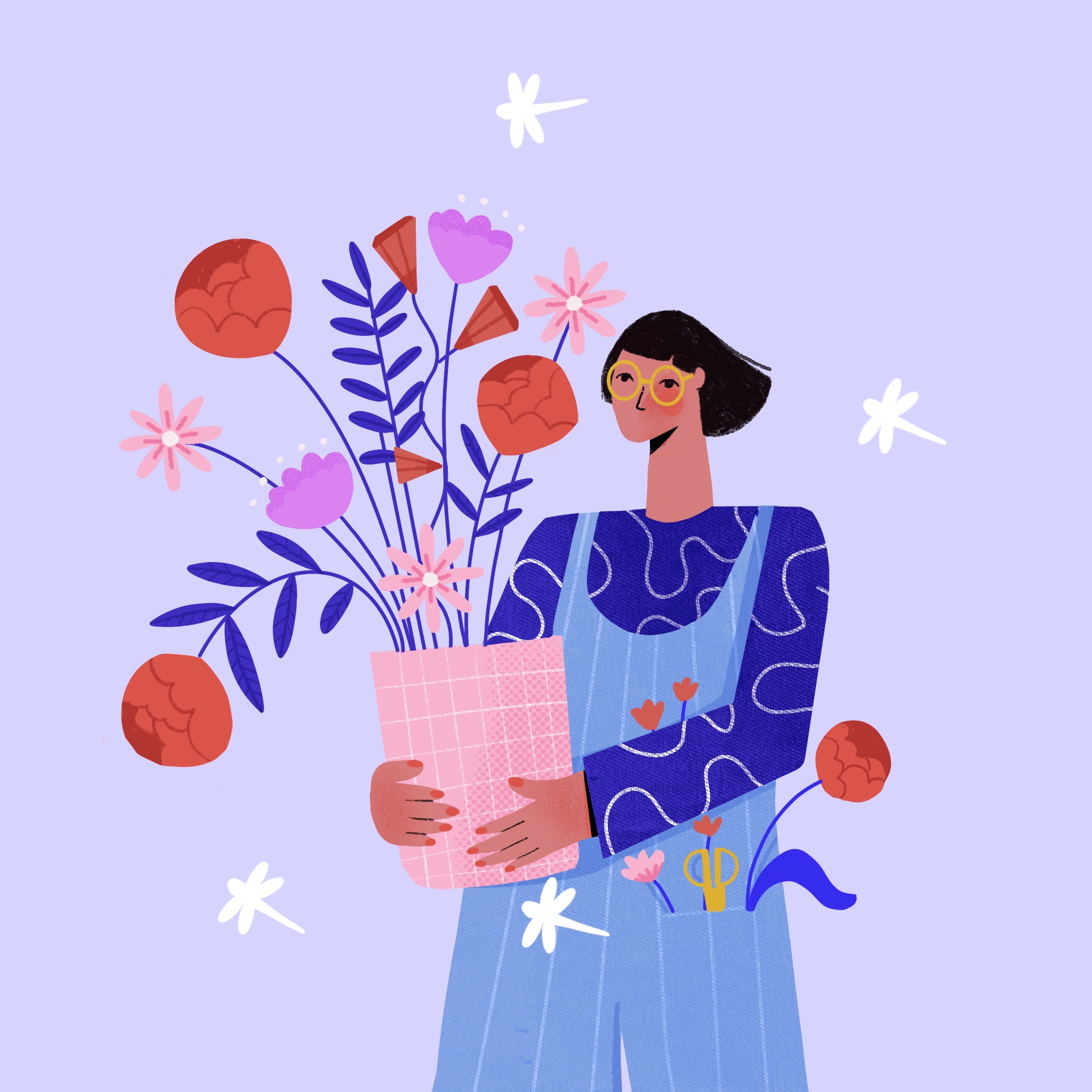 2. Tell us about your aesthetic.
My aesthetic at the moment is drawing very cute female characters with a mix of colors. Looking forward to seeing how my aesthetic develops.
3. What is your favourite medium and why?
My favorite medium is digital. When I was younger, I used to paint with oil or acrylic on canvas. Since I don't have much space anymore at home, I prefer to have a device with everything in it. I am also very minimalist. I enjoy that I can have all color combinations, brushes and "undo" many times I want. Not sure yet if it's a good thing though, since restrictions are very good to keep a consistent work and explore creativity.
4. What is your artistic process like?
I do look for inspiration on Instagram or Pinterest. But sometimes it gets very overwhelming. I like to work on small drawing challenges and learn from my favorite artists. Having a process is very important and I now notice the importance of every step. Having a mood board, sketching, learning the basics, refining, coloring, and most importantly –the details.
5. Who and/or what inspires your work?
When I started to focus more on illustration, I started to follow and read interviews of designers, artists, etc.. whom decided to switch to illustration. Some of them are Olga Semklo –because I also want to work on Ui illustration. Abbey Lossing –because of the simplicity and the patterns. I also like new illustrators that I discover on Instagram, which definitely inspires my work and makes me feel that I belong to a creative community.
6. What role does art play in your life? How does it change the way you view the world?
Art plays a huge role in my life. When I was a kid, it was very obvious that art would rule my world. I was terrible at mathematics.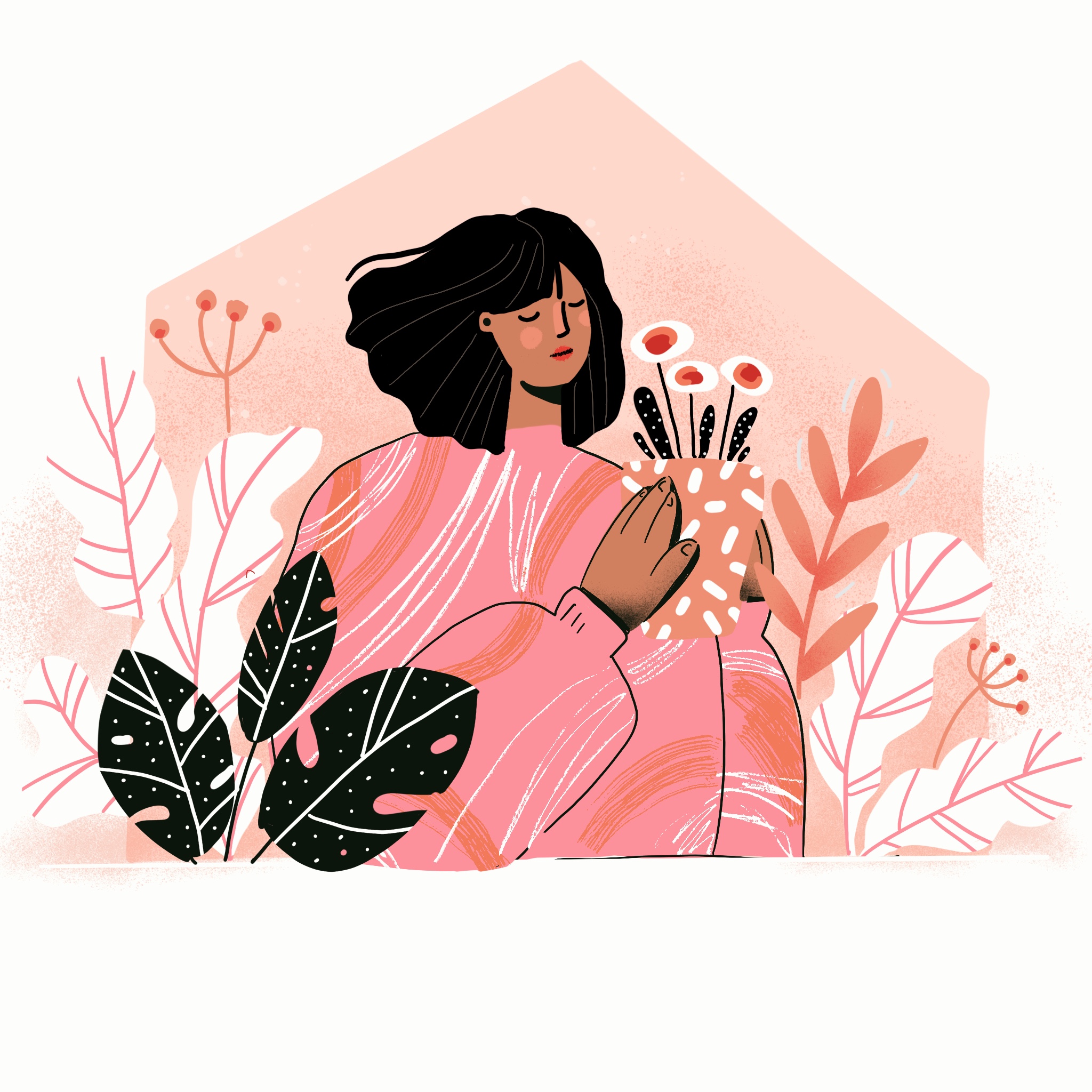 7. Where did you study?
I studied in my city Viseu and Coimbra.
8. Where do you see yourself in five years?
Working on my passions,having the feeling that I grew as an artist and a person.
9. What about in ten?
Same. Maybe being a reference or inspiration to other artists.
10. What do you hope to achieve with your art?
I would like to make a living out of my art. But I am also happy to have it as a hobby, that takes away any pressure of expectations.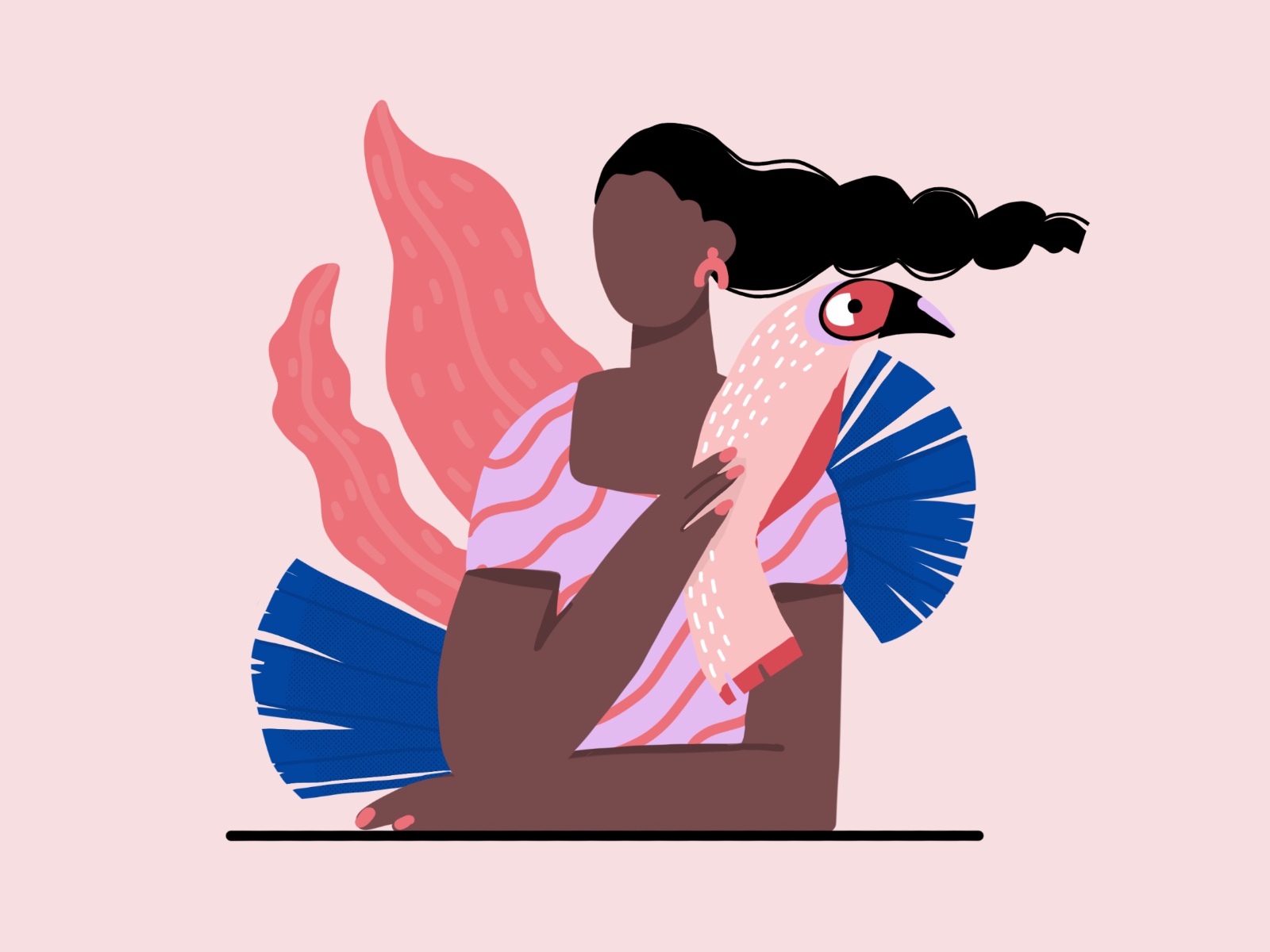 11. Now, tell us a little more about you as a person: what is your favourite food?
I would say sushi. Also Asian cuisine, Portuguese and Mediterranean cuisine. I am a huge fan of fruit and vegetables —a healthy lifestyle.
12. Favourite book?
My favorite book is "the little prince" by Antoine de Saint-Exupery. Recently, I read "Thousand Splendid Suns" by Khaled Hosseini. It's a very beautiful story, that makes me feel like a privileged woman.
13. Favourite genre of music?
Depends on my mood. I like Bossa nova, jazz, indie, alternative. To be honest, most of the time, I just explore random playlists.
14. What are your hobbies?
Besides illustration, I enjoy listening to audiobooks or podcasts while coloring on my iPad. I love to go on hikes, biking, dance, yoga, traveling, watch movies/documentaries, learning, reading, gardening, cooking, being with friends and family. I was thinking about a new hobby, and I want to learn roller skates. I also want to learn how to swim —yes, I am from Portugal.
15. If you weren't an artist, what would you be?
I would be any kind of designer, architect, archaeologist, psychologist, or have my own small business.